Sports Games #22
Search a Classic Game: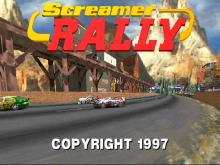 Screamer Rally 1997
This game has been designed mainly for people who prefer arcade style racing games. The game offers seven tracks and five rally style cars. It also has 3D acceleration enhancements which offer superbly smooth graphics ...
---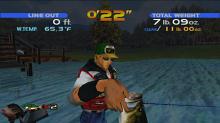 SEGA Bass Fishing 2001
Turn your PC into your own personal fishing lodge with Sega Bass Fishing. Cast your line in "Tournament," "Arcade," or "Practice" mode, using one of 14 unique lures to catch the big one. Watch the action with the underwater camera as the fish are attracted to your bait. The initial...
---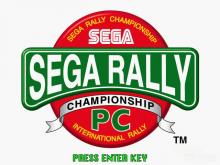 Sega Rally Championship 1997
Sega Rally Championship features four tracks set in mountain, desert, forest and lakeside environments. Included are six rally vehicles each with distinctive handling and precise modeling to maneuver varied terrains and driving conditions. A multiplayer mode allows players to race against up to two players in spilt-screen mode, modem, net...
---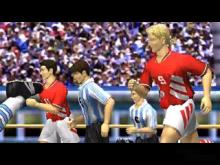 SEGA Worldwide Soccer 1996
Sega Worldwide Soccer (WWS) was, in X'mas 1996, one of the best selling games for the Sega's "golden boy", the CD-32 bit Saturn. Reasons? It was the first *really* good 3D soccer game to be released on any platform. Easy to learn, yet quite challenging to master, evolutive players, good...
---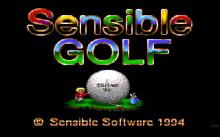 Sensible Golf 1994
Sensible Golf is a 2D golf simulation. Having been quite successful with their cute action soccer game Sensible Soccer, Sensible Software decided that the concept of "No fuss, just fun" could be applied to other sports, too. They chose golf. Sensible Golf is not an accurate simulation of golf, but an action...
---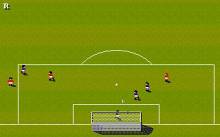 Sensible Soccer 1993
With the original Sensible Soccer having sold hugely, this updated version was released some months later (and then used as the basis for the later console versions). The teams are updated, with the sides present in the 92-93 European tournaments included, and the player names updated to take transfers into...
---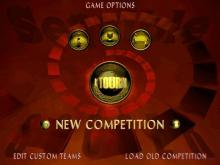 Sensible Soccer '98 1997
Sensible Soccer '98 is the final release in Sensible Software's outstanding Sensible Soccer series. At first glance, fans may be disappointed by the fact that the game no longer sports the cute tiny players that are the hallmark of every previous Sensible Soccer game. Instead, Sensible Soccer '98 offers a...
---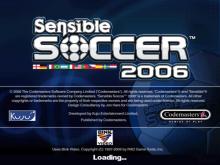 Sensible Soccer 2006 2006
The Amiga's original Sensible Soccer first made its entry to the world of sporting videogames way back in 1992 and prompted a swiftly amassed fan base while taking its place alongside that of leading football series Kick Off. Sensible Soccer's fast-paced arcade approach offered gamers a bird's-eye view of the...
---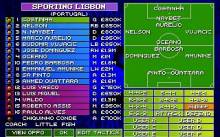 Sensible World of Soccer 1995
Sensible World of Soccer is an enhanced version of Sensible Soccer. Virtually every important soccer league in the world is included in this game, with some countries not only having premier / first division, but 2nd, 3rd, and more divisions. All important international competitions are also included (club- and national-team...
---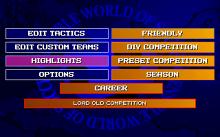 Sensible World of Soccer 96/97 1996
The updated Sensible World of Soccer, with more up-to-date-teams and less of the bugs from the previous version. SWOS is a top down football/management game, with either quick game or 20-year career player-manager options. The games are set to last 3 minutes, but the 20-year career can suck in your entire...
---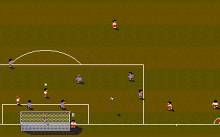 Sensible World of Soccer: European Championship Edition 1995
A "sequel" of sorts to Sensible Software's 1996 Sensible World of Soccer, a great conversion of the company's famous Amiga football (soccer) game. Based on the teams that played in Euro '96 tournament, SWOS: European Championship Edition sports new features that make the game even more addictive than SWOS, including...
---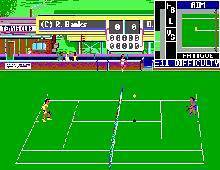 Serve & Volley 1988
A tennis game where camera is always static, which means whether you're on one side of the net or the other, the camera will always show both players from the same angle, which seems like a platform game. You can play a single match or full tournament, as well as...
---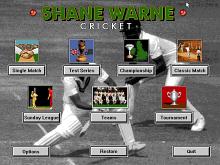 Shane Warne Cricket 1997
Arguably the best cricket game ever made, Shane Warne Cricket is the last cricket game from Audiogenic, makers of classic games including Allan Broder's Cricket and Brian Lara Cricket. This 1997 version of their popular game engine sees all-new SVGA graphics and many more options than before. You can choose...
---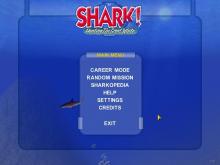 Shark! Hunting the Great White 2001
Strap on your air tanks, grab your speargun or bangstick and dive beneath the ocean waves in search of one of nature's most ancient and deadly killers: the great white shark. Try to out-maneuver and stay alive as you come face-to-face with tiger sharks, hammerheads, lemon and bull sharks, blue...
---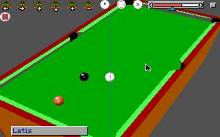 Sharkey's 3D Pool 1990
Sharkey's 3D Pool offers 8-ball and 9-ball games, trick shots, and ladder-style tournament gameplay. The rotating table lets players follow the action in 3D or from a top-down "Bird's Eye" viewpoint. Tournament computer opponents feature varying skill levels and the trick-shot segment allows players to try their hand at performing...
---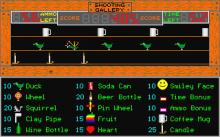 Shooting Gallery 1990
Shooting Gallery is a cute little arcade game released as shareware. It's a combination of 7 little shooting games which are all controlled by the mouse and depend on your quick mouse reactions. You'll gain points and the goal is to get as high as possible in the highscore list.Of...
---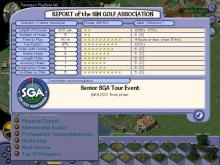 Sid Meier's SimGolf 2002
Sid Meier's SimGolf is a textbook example of how great game design can transcend subject matter. You don't need to be a golfer or even know a birdie from a bogie to enjoy this immediately addictive simulation. Like the best games, you learn how to play as you go and...
---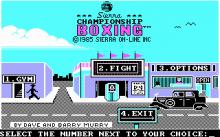 Sierra Championship Boxing 1985
One of the early Sierra On-Line releases, this game lets you design your own boxer before taking him/her/it to the ring. You can play as a black or a white guy, a cartoonish character or a kangaroo (!). Three play modes exist: Completely interactive: You control your fighter's every move Coaching: You tell...
---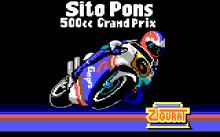 Sito Pons 500cc Grand Prix 1990
"Sito Pons" is a popular motorcycle game based on the same named Spanish motorcycle driver. It was the Zigurat's second fruitful game dedicated to a national pilot (the first game was Carlos Sainz). In this game, we will pilot as Sito Pons -obviously- on the 500cc World Championship, through 14 exciting...
---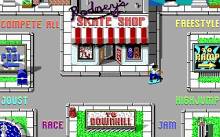 Skate or Die 1988
Skate or Die incorporates five distinct styles of skating, which can be attempted individually or in turn. You skate around a menu room to choose which one to attempt. Before taking off you can visit Rodney's skate shop to buy equipment. The first event is freestyle, in which your aim is...
---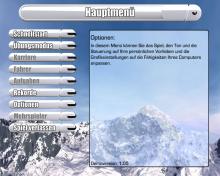 Ski Alpin 2005 2004

---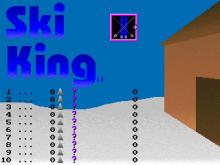 Ski King 1996
Ski King is a downhill ski game. The player can choose between four means of transportation: skis, snowboard, tractor tier and little sledge. The player has to race as quickly as possible down the hill and at the same time avoid all of the trees on the hill. The game...
---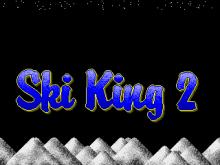 Ski King 2 1997
Ski King 2 is a downhill ski game and sequel to Ski King. You have to race as quickly as possible down the hill and at the same time avoid all of the obstacles in the hill. The trees from the first game are not the only obstacles, there are...
---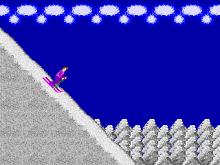 Ski King 3 1997
A new sideview ski jumping variant of the Ski King franchise. This only got as far as a prototype, but it was getting there, give it a whirl! You can hit enter to start skiing, then you can hit up or down arrows to do a couple tricks,...
---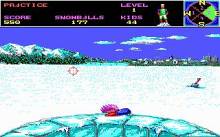 Ski or Die 1990
The snow-covered sequel to Skate or Die, Ski or Die has you shredding the slopes in a choice of five extreme-themed events. On the "Snowboard Half-pipe," you'll perform tricks to earn as many points as possible before time expires. "Innertube Thrash" has you competing against an aggressive rival as you...
---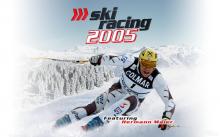 Ski Racing 2005 - Featuring Hermann Maier 2005

---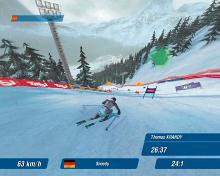 Ski Racing 2006 - Featuring Hermann Maier 2005

---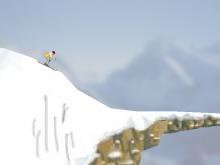 Ski Stunt Simulator 2002
One of the best "physics-based" games I have ever played, Ski Stunt Simulator is a great game that superbly emulates the physics involved in performing acrobatic ski stunts. In addition to a very authentic physics engine, the game boasts an ingenious and very intuitive 100% mouse-driven interface. The Rocket Download...
---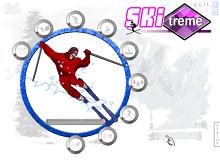 Ski Xtreme 2004
Ski Xtreme is a superb skiing game by Danny "danjo" Boyd of Apocalyptic Coders. Circy's concise review for Klik-me.com says it all about this modern "klik" classic: "Summer is drawing to a close, and winter seems to be quite a long way off yet. But get yourself immersed in this...
---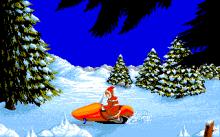 Skidoo 1989
The game represents Ski-Doo, a 6-month length trek set in the snowy woods of North Eastern Canada. Riding snow scooters, participants try to survive in this white desert, hunting for the wild animals and finding warm places following the routes to the cities. Visiting 25 cities along the way, 10...
---