Sports Games #9
Search a Classic Game: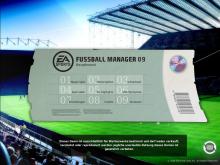 FIFA Manager 09 2008

---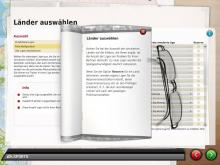 FIFA Manager 10 2009

---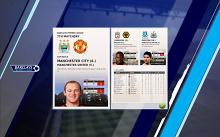 FIFA Manager 11 2010

---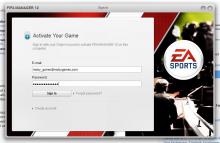 FIFA Manager 12 2011

---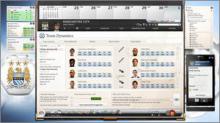 FIFA Manager 13 2012

---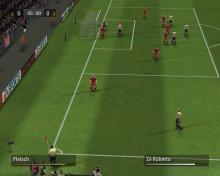 FIFA Soccer 06 2005
The "06" edition of EA's annual soccer extravaganza features new dribbling, shielding, and tackling moves, encouraging gamers to master the midfield game. This year's edition also features an expanded Management mode, which challenges team owners to make smart trades for a powerful, well rounded roster, and follows a single franchise...
---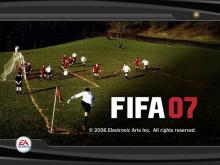 FIFA Soccer 07 2006
Featuring 520 teams and 27 leagues from around the world, FIFA Soccer 07 is designed to imitate reality with improvements to sound, player movement, receiving, shooting, fans, AI, and ball physics over the previous year's version. Trending toward a more organic form of gameplay, FIFA Soccer 07 focuses on realistic...
---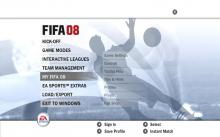 FIFA Soccer 08 2007
The FIFA series continues on PC with FIFA Soccer 08, featuring 30 official leagues, 38 authentic stadiums, and over 12,500 licensed players. The most notable addition from past iterations is the "Be a Pro" cooperative season mode. This allows up to four friends to play on the same team in...
---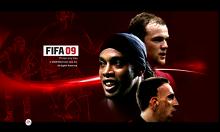 FIFA Soccer 09 2008
EA Sports brings its soccer franchise back to the PC for one more go-round, this time with a new graduated control scheme, new animations, and enhanced collision detection. FIFA Soccer 09 features more than 500 new animation sequences for more fluid player transitions, while the new collision detection system means...
---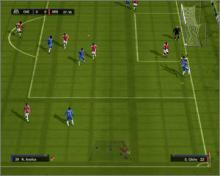 FIFA Soccer 10 2009
The top-selling series based on the world's most popular sport, EA Sports' FIFA Soccer returns to the virtual pitch with a smoother, more customizable game for 2010. The drive behind this year's renovations and refinements is twofold: make the game a more authentic representation of real world pro soccer, and...
---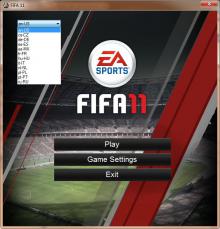 FIFA Soccer 11 2010
The "2011" edition of EA Sports' FIFA Soccer presents a multifaceted virtual experience of playing the world's most popular sport. Built upon the same game engine powering the PS3 and Xbox 360 editions, and featuring the play systems developed over many years of top-selling soccer releases, the game's interface has...
---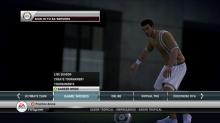 FIFA Soccer 12 2011
EA's top-selling soccer series continues with FIFA 12, which boasts an all-new "player impact engine" designed to more accurately reflect real-life movement and interactions on the pitch. The physics model takes into account a player's momentum and direction when jostling for the ball for more realistic collisions, which leads to...
---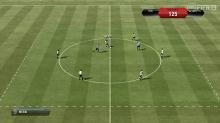 FIFA Soccer 13 2012
EA Sports' massively popular soccer sim returns to the pitch for a 20th season of action with five significant gameplay changes, more than 30 real-world leagues, and updated online features. New changes to the A.I. have players breaking down defenses and making runs to open up passing lanes, while more...
---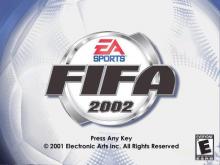 FIFA Soccer 2002 2001
The most successful series of professional soccer video games returns to Windows-based home computers with refined play and new features. FIFA 2002 offers players greater liberty in passing and tackles while remaining true to gameplay conventions refined over several generations of the title. The new open passing system calls for...
---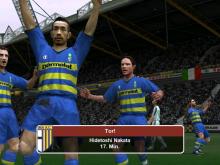 FIFA Soccer 2004 (a.k.a. FIFA Football 2004) 2003
FIFA Soccer 2004 continues EA SPORTS' best-selling franchise with a new control scheme, in-depth Career Mode, and online competition exclusive to both the PC and PlayStation 2 versions of the game. Once again players are treated to a comprehensive lineup of team and players, with over 500 official licenses that...
---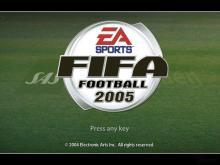 FIFA Soccer 2005 2004
EA Sports' celebrated soccer series returns to home computers in this "2005" edition. Among the new and improved features in this year's game are the "first touch" system, designed to give expert players more control by allowing split-second, one-off passes and more improvisational teamwork. Introduced in the previous year's edition...
---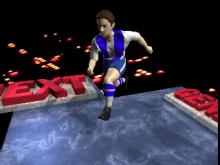 FIFA Soccer 96 1995
The third installment of Electronic Arts' popular FIFA series heads to the PC with faster gameplay, new graphics, and additional features. For those who thought previous goalies were too easy, FIFA Soccer 96 promises aggressive and smarter players who will cut-off shot angles. A new practice mode will help novices...
---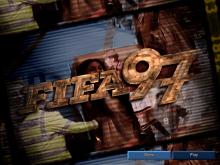 FIFA Soccer 97 1996
After an impressive outing with FIFA Soccer, EA is back this season with their continuous soccer lineup, FIFA Soccer 97. Everything has been redone to make sure that gamers get the most for their money. Providing a more thorough gaming experience, EA has made sure that every team, over 4,200...
---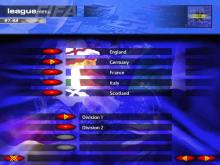 FIFA Soccer Manager 1997

---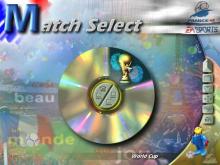 FIFA World Cup 98 1998
Soccer fans will really enjoy World Cup 98. It has everything you would want in a game featuring World Cup soccer, from classic matches of yesteryear to all the stadiums from the 1998 championship in France to all the real players from the 32 countries which participated in the tournament...
---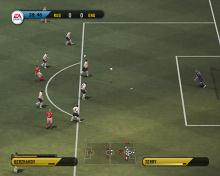 FIFA World Cup: Germany 2006 2006
Soccer fans can play along with their favorite international stars in this interactive adaptation of the 64-match, 2006 FIFA World Cup tournament held in Germany between June and July. Using an enhanced version of the graphics engine featured in 2005's FIFA Soccer 06, the game includes 125 national teams and...
---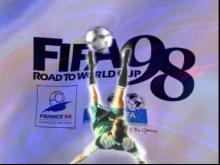 FIFA: Road to World Cup 98 1997
Electronic Arts' second soccer game for Nintendo 64, FIFA: Road to World Cup 98 features an exclusive World Cup license so players can take to the pitch in 16 international stadiums, join sides with over 170 international squads, and take a peek at stats for more than 4,500 players. Motion...
---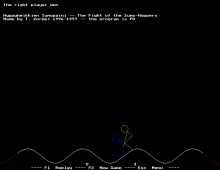 Fight of The Sumo-Hoppers, The 1996
The Fight of the Sumo-Hoppers is a bizarre sumo fighting game between the members of Glöötz-race on the planet of Musculia. Radioactive wrestlers weighing several megatons fight on a concrete desert in this ancient holy sport. The game offers new freedom - and also responsibility - for the player. In classical...
---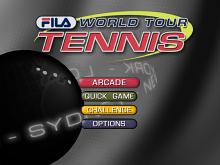 Fila World Tour Tennis 2002
The Fila license is used in this arcade-style sports game to ensure each fictional 3D player is clothed in authentic sportswear. In addition to multiplayer aspects, World Tour Tennis features a career mode where players create athletes and then develop their abilities over time through winning matches and competing in...
---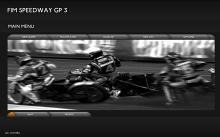 FIM Speedway Grand Prix 3 2008

---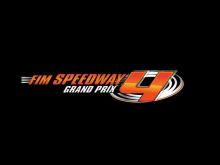 FIM Speedway Grand Prix 4 2011

---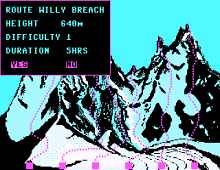 Final Assault (a.k.a. Chamonix Challenge) 1988
Final Assault is a mountain climbing action/simulation game. The object of the game is to climb to the peak of a mountain via several different trails of varying difficulty. Progress is made in a fashion similar to that used in Epyx 'games' series, with alternating joystick movements. To help out,...
---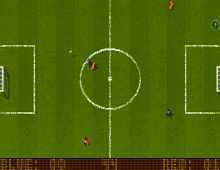 Final Soccer Challenge 1996
Hah, what an incredible game! It is called Soccer, but all it has in common with the world's most popular sport is the ball and the goals. I could even say that this is an arcade, not a sports game... The game is played on a field with three players on...
---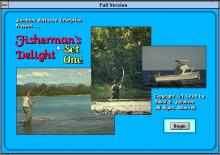 Fisherman's Delight 1998
Fisherman's Delight-Set One is a fishing simulation. It offers seven fresh-water and two salt-water locations for your fishing enjoyment. A dozen species of fish wait to be caught in these waters. A variety of tackle is available to you, including rods and reels, lines, and baits. ...
---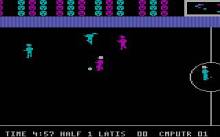 Five-a-Side Indoor Soccer 1985
A very simplistic version of indoor soccer played against the computer or another player. ...
---