Sports Games #9
Search a Classic Game: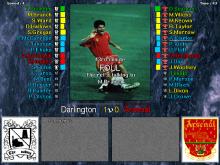 Football Masters 97 1997
Football Masters 96/97 is a soccer management simulation and the first game in a football manager ESP Software series. The game allows the player to control a team from the four English divisions. It includes all the basic elements - fully accurate cups, stadium improvements, financial management, training, sponsorship deals,...
---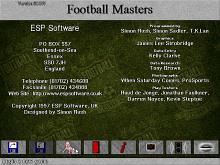 Football Masters 98 1998
Football Masters 98 is a bad but very detailed soccer management simulation that is one of the disappointing 'missed opportunities.' Games Domain says it all very critically in their review: "Football Masters 98 is easily categorized as a labor of love. A far descendant of the 1990 Football Crazy, it...
---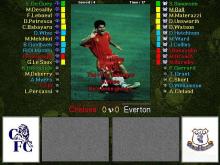 Football Masters 99 1999
Football Masters 99 allows the player to control over 50 teams from 15 countries from all around Europe, each with their own different league system, such as the straight four divisions in England, Scotland and Denmark to the the nationwide leagues with a third regional tier in Germany, Italy, Spain...
---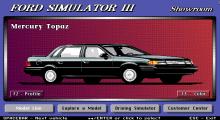 Ford Simulator 3 1992
The third installment of Ford Motor Company advertisement of their 1992 product line. You can examine each model, price for its parts, make necessary changes, and write your order to Ford. As for the game, you can drive chosen model to Lake Wakatonka evading the meeting with police. As bonus...
---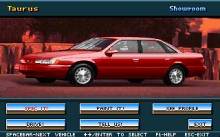 Ford Simulator 5 1994
A greatly updated version of the classic Ford Simulator with the newest Ford models. You can see the Tech Specifications or just drive. Your Objective is arrive at the Lake Wakatonka. The cars' performance is realistically modeled; it's not so easy to drive in high speeds and in curves. ...
---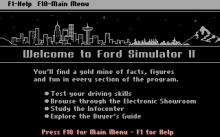 Ford Simulator II 1990
The second installment in the series represents the advertisement of the Ford's 1990 product line and consists of five sections. DRIVING SIMULATOR Customizing the controls (i.e. using the keyboard, mouse, or joystick and related functions), sound, level of difficulty and type of driving, you may select the game of your choice from...
---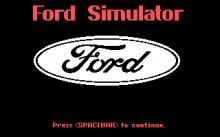 Ford Simulator, The 1987
The Ford Simulator is an advertisement for Ford. It presents their 1987 model line and gives you a chance to drive each one in a simulation. You can also fill out a form to get more information about each car. ...
---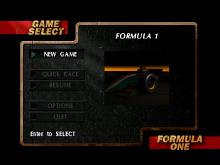 Formula 1 1996
Formula 1 features the tracks, cars, advertising, and excitement from the 1996 Formula 1 season. Murray Walker provides the commentary in his unique style and players can choose from 35 fully customizble drivers before heading out onto one of the 17 tracks. Options include weather conditions, arcade or Grand Prix...
---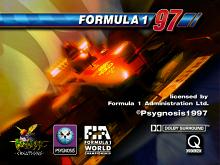 Formula 1 Championship Edition 1998

---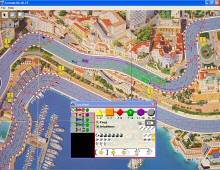 Formula Dé 2005
Formula Dé is an excellent fanmade PC version of a great tabletop F1 racing game from EuroGames. Coded in Java, the game looks and plays even better than FormulaPC, an older (2002) freeware title reviewed earlier on this site. Like the board game, Formula Dé allows you to play with...
---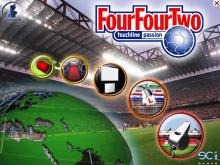 FourFourTwo Touchline Passion 2002
The football management games crown has been worn for a long time by SIGames and their Championship Manager series. The competitors are getting better, boasting new 3D match coverage and complex license deals from the FA et al, but still none touches upon the brilliant gameplay of the game that...
---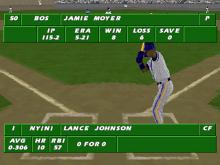 Frank Thomas Big Hurt Baseball 1996
Frank Thomas Big Hurt Baseball eschews the usual PC sports game focus on statistics and managerial options, and relies more on realistic gameplay and ballpark ambience to engage the player. The result is a PC game with all of the excitement, charm, and appeal of a console title, but little...
---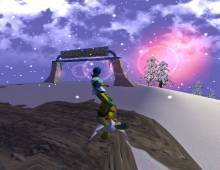 Freeride Earth 2001
Freeride Earth is an excellent, albeit very limited, 3D snowboarding game from a French outfit GraphitX, who is looking for publisher for their games. First released in 1999, the current version (3.0) is a marked improvement over the first two with many new features in addition to better DirectX graphics. Gameplay...
---
---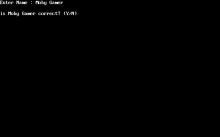 Freshwater Fishing Simulator 1995
This textmode BBS door game (with local play) allows the player to tool a boat around various bodies of freshwater with the arrow keys and see what comes up when the fishing line is cast into the blue deep, after situating near the desired water depth and bottom conditions and...
---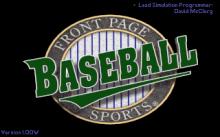 Front Page Sports Baseball Pro 1994
The first Baseball game developed under Dynamix's "Front Page Sports" brand name. This one delivers an equally balanced team-management and statistically accurate experience based on the 1994 Major League season. You can play head to head, or vs the computer in single games, full seasons or career mode, in which...
---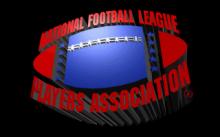 Front Page Sports Football Pro 1993
The first of several re-releases in the Front Page Sports: Football series from Dynamix/Sierra, the initial 'Pro' version boasts a number of improvements designed to widen the appeal of the series. The NFLPA (National Football League Players Association) granted the game a license, which allowed the use of almost every NFL...
---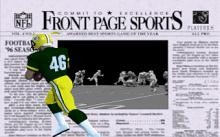 Front Page Sports Football Pro '96 Season 1995
If you are a hard core video football fan in search of a PC pigskin program, look no further than Football Pro '96. This is the latest in a long line of football titles from Sierra Online, and although it isn't perfect, Football Pro '96 is arguably the best football...
---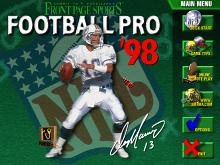 Front Page Sports Football Pro '98 1997
It's more than a little ironic that Sierra On-Line chose Dan Marino over Barry Sanders to appear on the box for the latest edition in its Front Page Sports: Football Pro series. Think about it: Sanders, the man who graced the box of the two previous Football Pro games, had...
---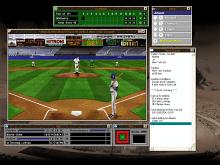 Front Page Sports: Baseball Pro '98 1997
Sierra On-Line's Front Page Sports: Baseball Pro '98 is a great game for the true baseball enthusiast. If you just want a pure arcade game, you'd be better off passing this one by and going for one like Electronic Arts' Triple Play. If, however, you just love the look, feel...
---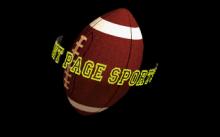 Front Page Sports: Football 1992
The initial entry in the Front Page Sports lineup from Dynamix/Sierra, this was an ambitious simulation of North American football that tried to combine the arcade, coaching, and simulation football game experiences into a single package. Supported single game, season, and career modes with detailed statistics tracking, player aging and injuries,...
---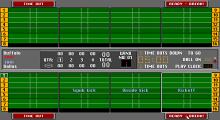 Front Page Sports: Football Pro '95 1995
Front Page Sports: Football Pro '95 is the definitive version of Dynamix' excellent FPS: Football series - at least until Internet play included with the FPS: Football Pro '97 version. All the great features of this venerable American football series are here: thousands of stock plays (3,000 in this floppy...
---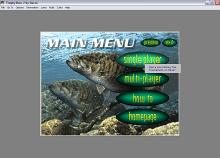 Front Page Sports: Trophy Bass 2 1996
Let me start off by saying that I haven't been fishing since the mid-70s. I wouldn't know crankbait from a jig and pig if my life depended on it. My idea of fun is not being attacked by flying insects while I sit around waiting for a fish to become...
---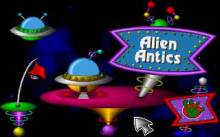 Fuzzy's World of Miniature Space Golf 1995
Do you want to play Space golf? --It sounds really amazing. If your answer is yes, probably this game is your only option which has a miniature shape in "zany" scenarios. In each hole (a total of 18 hole courses) you try to give your best shots by just giving simple...
---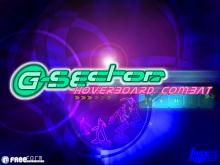 G-Sector 1999
One of the best freeware action games ever made, G-Sector is a sharp-looking, knuckle-blistering, action-filled futuristic sports game that plays like a cross between rollerblading and gladiator combat. The objective of the game is to zip around the futuristic metropolis in your speedy hoverboard, performing stunts and defeating other riders before...
---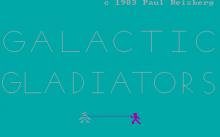 Galactic Gladiators 1983
Released as part of SSI's "RapidFire" line of sci-fi games, Tom Reamy's Galactic Gladiators is a four-on-four tactical combat jam set in the 30th century. Armed with laser weapons and special powers, teams consist of more than a dozen species with different abilities. There are humans, Denebian Slime Devils, Wodanites...
---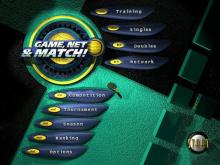 Game, Net & Match! 1998
Game, Net & Match! is the long-awaited third game in Blue Byte's excellent Great Courts tennis game series. Unfortunately, GNM is not as good as its predecessors: despite SVGA graphics and more gameplay options, the game is so easy that even novice tennis players will find no challenge whatsoever after...
---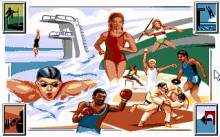 Games 92: Espana, The 1992
The 1992 olympic games took place in Barcelona, Spain, and the corresponding computer game came from Ocean: The Games '92 - España. The sports simulation boasts an impressive variety of diciplines, divided into three sections: Track and Field: running, relay, hurdles, steeplechase, discus, shot putt, hammer throw, javelin, long jump, triple...
---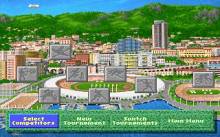 Games, The: Summer Challenge 1992
The sequel to Winter Challenge, this Summer edition includes 8 events from athletics to cycling. The events are: Kayak: The player goes on a downhill stream, and must navigate through gates without missing or touching them (unlike the real event, there are no reverse gates), as well as avoiding to hit...
---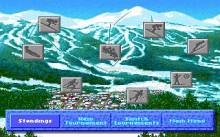 Games, The: Winter Challenge 1991
Brave the chills and spills of winter sports from the comfort of your home or office with The Games: Winter Challenge. Eight events are available: Downhill Skiing, Giant Slalom, Ski Jump, Bobsled, Luge, Biathlon (a combination of skiing and target shooting), Cross Country Skiing and Speed Skating. One-third of the screen...
---