Sports Games #27
Search a Classic Game: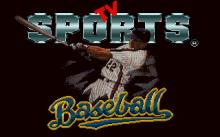 TV Sports: Baseball 1991
One of the best baseball games I have played on the Amiga. Too bad that the PC version isn't that good. You can control all the best teams from the top league with accurate players statistics and player names. You can play a single game or play a full league....
---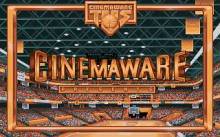 TV Sports: Basketball 1990
Basketball was the second sport to which Cinemaware applied their philosophy of lavish production and advanced cutscenes. Exhibition and league matches are on offer, with the opportunity to recreate a full league season with 1 player assigned to each of the 28 clubs. The game uses varying camera positions, with...
---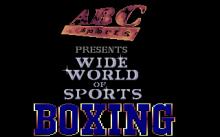 TV Sports: Boxing 1991
Welcome to the world of customizable boxing, where you create your own boxer, match him up against thirty computer opponents, and see how he stands up to the opposition over an entire career. Boxers have a number of different customizable stats, such as power, hand and foot speed, killer instinct,...
---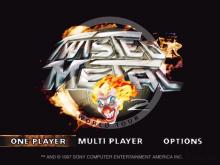 Twisted Metal 2 1997
Originally released on the Sony Playstation, SingleTrac is back with the revamped Twisted Metal 2: World Tour. The Windows port is very much like the Playstation version, only having a few differences. Any one who has played the original Twisted Metal knows that the concept is a competition in which homicidal...
---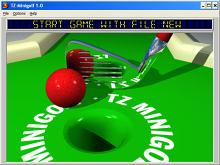 TZ-Minigolf 1996

---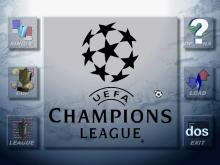 UEFA Champions League 1996/97 1997
UEFA Champions League 1996/97 is the first soccer game licensed by UEFA. Released to coincide with UEFA's 1997 Euro Cup, this 3D soccer game from Krisalis is a fun, highly underrated game that was slightly better known on the Playstation. The game features all 16 teams in the 1997 tournament,...
---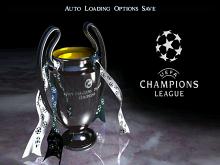 UEFA Champions League 1998/99 1999
Second in the UEFA Champions League line, UEFA Champions League 1998/99 is the second soccer game licensed by UEFA. It's essentially 1996/97 version, improved with new graphics and some coaching options. The game features all 16 teams in the tournament, as well as a bonus of 32 international teams to...
---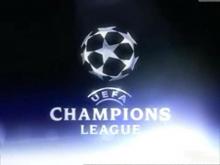 UEFA Champions League 2004-2005 2005

---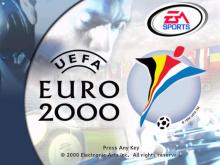 UEFA Euro 2000 2000

---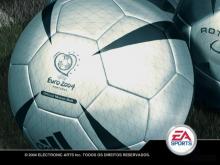 UEFA Euro 2004 Portugal 2004
Sharing the field with the publisher's perennially popular FIFA games, EA Sports' UEFA Euro 2004: Portugal is designed to deliver the pride and competition of the title tournament to futbol fans in North America. The 2004 Union of European Football Associations (UEFA) finals matches, held in a selection of Portuguese...
---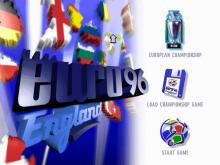 UEFA Euro 96 England 1996
An official licensed game of the European Championships held in England in 1996. All 16 teams are available to choose from and the following Game Types: European Championship, Friendly Game, Practice Penalties and Practice Match (only the opposition's goalkeeper is on the pitch). A couple of options of note are...
---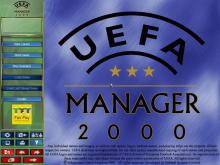 UEFA Manager 2000 2000

---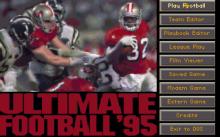 Ultimate Football '95 1995
Relive the 1994 National Football League season or draft your own teams and create a personalized league with Ultimate Football '95 by MicroProse. Guide your favorite team against computer or human opponents as you play an entire schedule or individual games. Make trades, design plays, make on the field decisions,...
---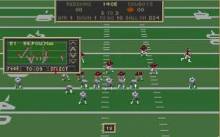 Ultimate NFL Coaches Club Football 1994
Ultimate NFL Coaches Club Football puts armchair quarterbacks at the helm of their favorite teams as they guide them through the season, into the playoffs, and on to a Super Bowl victory. Every NFL team from the 1993 season is here with every player represented based on their actual season...
---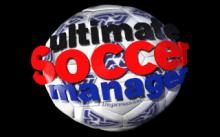 Ultimate Soccer Manager 1995
Ultimate Soccer Manager is football manager based on the 4 top English leagues. It includes a full icon-driven interface, where instead of clicking the option buttons, each screen is seen as the office in question (manager, president, bank, etc), and to access the screens the player has to click in...
---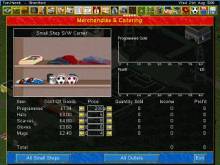 Ultimate Soccer Manager 2 1996
Ultimate Soccer Manager 2 is the followup of USM and mostly a graphical improvement over the DOS and Amiga AGA versions. Now sporting a 640x480 resolution, all of the offices menus (from where all options are selected) are crisper and some of them were merged together to simplify navigation. New features...
---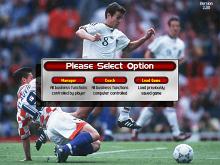 Ultimate Soccer Manager 98-99 1999
One of the most underrated soccer simulation series of all time is back, and this time is arguably a better game than venerable Championship Manager 2. USM 98 contains data for the 7 biggest Euroepean Leagues: England, Scotland, Italy, France, Germany, Spain and the Netherlands. That's over 400 clubs and...
---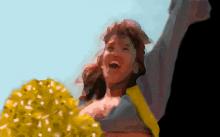 Unnecessary Roughness 1993
Unnecessary Roughness is a football game featuring Super VGA graphics, multiple offensive and defensive sets, customizable audibles, blitzes, head butts, high fives, NFL teams, and play-by-play announcer Al Michaels. The NFLPA license allows the inclusion of real NFL players like "Neon" Deion Sanders, Junior Seau, Thurman Thomas, Michael Irvin,...
---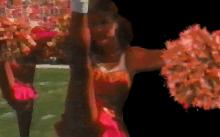 Unnecessary Roughness '95 1994
UR95 is your average football game featuring both single plays against the computer or a friend, and full-fledged seasons, including playoffs and Super Bowls. The main attraction to the game however is a "Construction Set" option which allows you to create everything for your own team, to your playbook and tournaments....
---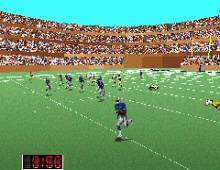 Unnecessary Roughness '96 1995
Unnecessary Roughness '96 is the 1996's incarnation of Accolade's series of American football games. Updates in this version attempt to correct the "arcadish" feel the previous had with a much bigger emphasis on team management and coaching. You can buy entire teams, make any trades, set salary caps, manage rosters...
---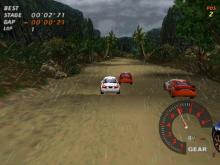 V-Rally Edition 99 1999

---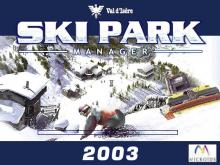 Val d'Isère Ski Park Manager: Edition 2003 2003

---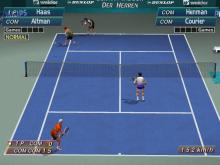 Virtua Tennis 2002
Hitmaker brings the popular Sega Dreamcast title Virtua Tennis to the PC and serves up seven international stars competing in four gameplay modes: Arcade, Exhibition, World Circuit, and Multiplayer (up to four players via LAN or on a single machine). Players can maneuver stars Jim Courier, Yevgeny Kafelnikov, Cedric Pioline,...
---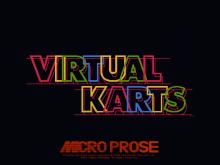 Virtual Karts 1995
Virtual Karts supports both VGA and SVGA resolutions, provides networking possibilities for up to eight players and a simulation realism with which Super Karts can hardly compare. For a moment, I asked myself why the company chose the name "Virtual Karts". The number of possible views during the race might be...
---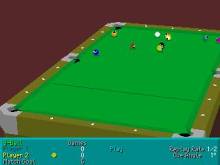 Virtual Pool 1995
Virtual Pool is the definitive pool simulation game that actually teaches novice players how to play and even promises to improve the game of the pool shark. Developed by a team of physicists and professional pool players, Virtual Pool brings the game to life with the highest degree of accuracy....
---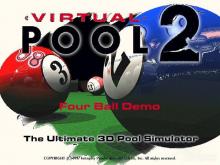 Virtual Pool 2 1997
Virtual Pool was the best pool simulation on the market. It only makes sense that the game that finally beat it is... Virtual Pool 2. After playing the first game, it's difficult to believe that the game could get much better. Difficult to believe until you play Virtual Pool 2,...
---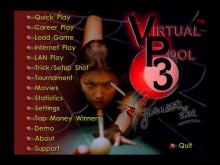 Virtual Pool 3 2000
In Virtual Pool 3 Featuring Jeanette Lee, the stellar musical and video intro, which features Jeanette Lee taking her opponents to the cleaners during many of her victories, is a great prelude to a fairly solid game that is only a few components shy of being tremendous. From the opening...
---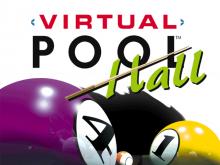 Virtual Pool Hall 1999

---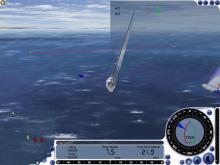 Virtual Skipper 3 2003
With publisher Enlight at the helm, and development once again crewed by the old salts at Nadeo, Virtual Skipper sails back onto North American home computer screens in this third edition. As in earlier versions of the premiere sailboat simulation, players choose their vessel from a variety of categories, then...
---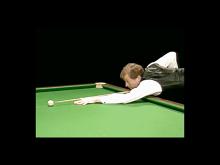 Virtual Snooker 1996
After the relative success of their pool simulation Virtual Pool in 1995, developers Celeris decided to take the natural step of porting its acclaimed graphics and gameplay engine across to the English billiard game Snooker. The result is Virtual Snooker, another fine simulation that firmly follows in the tradition of...
---