Sports Games #2
Search a Classic Game: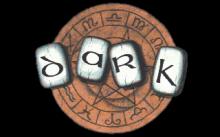 Alien Olympics 1994
Alien Olympics is a wacky combination of track & field games and retro-arcade games that you play as an alien. There are 8 unique alien characters that you can choose and compete against. Each alien has different strengths and weaknesses. For example, Mr. Mune (a caterpillar-like alien) has many legs...
---
All Star Tennis 2000 2000
No sooner had I enjoyed the pleasure of Cryo's Open Tennis 2000, than I received UbiSoft's latest foray into the tennis courts, "All Star Tennis". Proclaiming itself to be "today's most realistic 3D tennis simulation", I couldn't help but get enthused. With Open Tennis almost providing us with the perfect tennis...
---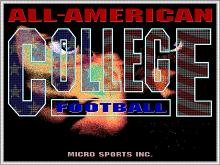 All-American College Football 1995
All-American College Football is a fun, little-known American football game developed by Micro League and published by IBM, back when the PC giant was aggressively entering the PC game market (and from which they would withdraw years later). A follow-up of sorts to the earlier game NFL Pro League Football,...
---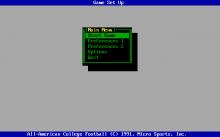 All-American College Football 1991
All-American College Football is a football simulator allowing the player to coach a college football team. The game is officially licensed and features over 140 statistical categories for over 80 teams. There are five game modules included: 1. College Head-Up Football: Play a game head to head against another person on...
---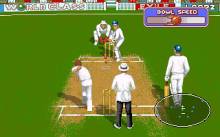 Allan Border's Cricket 1993
One of the few computer games recreating cricket, the traditional summer pastime in many English-speaking countries. The game had different licenses with well-known cricketers in different countries. It was Audiogenic's second cricket game, 8 years after Graham Gooch's Test Match. All the international sides are present, with the chance to change...
---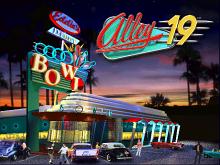 Alley 19 Bowling 1997
Alley 19 bowling features game characters dressed in leather jackets and bobby socks, and other icons from 1950s and 1960s television shows. Four playable characaters are available (two men and two women), each with a different bowling style and winning reaction. Players choose a ball color and weight, and can...
---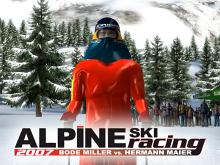 Alpine Ski Racing 2007: Bode Miller vs. Hermann Maier 2006
Alpine Ski Racing 2007 is a fine example of just how much fun a decent skiing game can be. Fire the game up for the first time, and it's fair to say you'll be somewhat overwhelmed. The game's menu system is entirely slick (annotating the on-screen options differently depending on whether...
---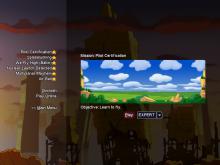 Altitude 2009
Altitude is a multiplayer action title in which gamers engage in fast-paced airplane combat through 2D environments. Players can choose from five different planes, and then select weapons loadouts, hull modifiers, and special abilities for each craft. Multiplayer modes include: "Objective," "Plane Ball," "Team Base Destruction," "Free For All," and...
---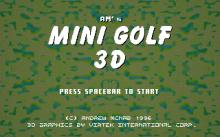 AM's Mini Golf 3D 1996
AM's Mini Golf 3D is a shareware crazy golf program written for DOS for up to 9 players. After each hole is complete the game shows the shots per hole and the cumulative total of shots taken thus far. The shareware version consists of 9 holes of increasing complexity. A thin blue...
---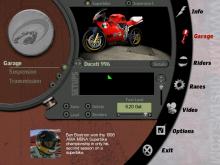 AMA Superbike 1999
The boxed version of AMA Superbike is actually an adjunct to the downloadable online version of the game, and purports to include AI riders to practice against as well as a full championship season (misleading). Updates and enhancements are offered via the Marimba Castanet system of software updates via the...
---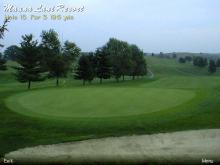 America's Toughest 18 1998
For those of you that dream of playing on courses from around the country, here is your chance to without spending a fortune in cash and a month travelling. The few holes included in this game are very well done, and provide an extremly diverse test of golfing skills. Graphics -...
---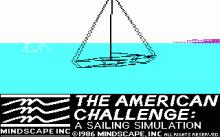 American Challenge: Sailing Simulation, The 1986
The American Challenge: A Sailing Simulation is a sailing simulation which features eight courses. The player races against computer opponents and has to steer the boat and sail the trim and centerboard position. During the race all boats are shown in wireframe 3D graphics and the player can always switch...
---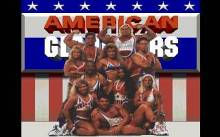 American Gladiators 1992
American Gladiators is licensed from the popular TV show of the same name. It features a series of events testing players' strength, speed and skill against a trained team of ten 'Gladiators', five male and five female. The female characters are Ice, Gold, Lace, Blaze and Zap, most of them...
---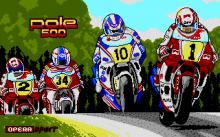 Angel Nieto Pole 500 1990
Angel Nieto Pole 500 is a motorcycle game based on the 500cc World Championship, starring the Spanish legend Angel Nieto (13 World Championship titles in the 50cc and 125cc classes between 1969 and 1984). This game allows to choose between various number of game modes with the primary target to beat...
---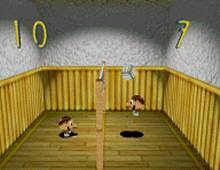 Animated Bounce 2002
Animated Bounce is an excellent SVGA remake of Arcade Volleyball, a very popular freeware 2-player volleyball game that was easy to learn, but hard to master. The original game inspired a number of remakes, including the excellent Zorlim's Arcade Volleyball which unfortunately never got finished with computer player implemented. Like the...
---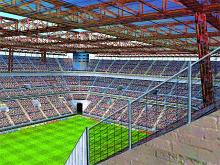 ANSTOSS 3: Der Fußballmanager 2000

---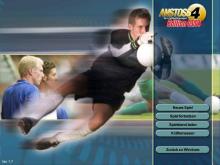 ANSTOSS 4: Der Fußballmanager - Edition 03/04 2003

---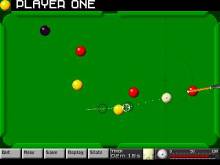 Arcade Pool 1994
An overhead viewed pool game designed to be easy to control. The game includes the most standard games of pool (UK and US 8-ball and the fast-paced 9-ball game), each with customisable rules, computer players of variable difficulties, and 2-player options. There's also a Survivor mode, which is similar to...
---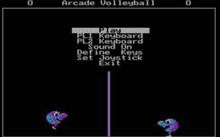 Arcade Volleyball 1987
Arcade Volleyball is a simple, 2-player (human or computer) "volleyball"-like game where you have to, simply enough, bang the ball so that it hits the opposite player's ground. Some basic rules apply: when the ball's current owner loses a round (either because the ball touched the ground or he touched...
---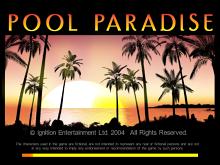 Archer Maclean Presents Pool Paradise 2004
Pool Paradise transports gamers to a remote tropical island, where they'll take part in a billiards tournament against 30 of the world's best shooters. Boasting more credentials than one might shake a cue stick at, Pool Paradise was developed by European billiards sim specialist Archer Maclean and his Awesome Studios...
---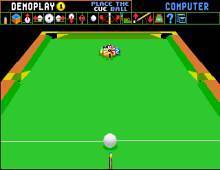 Archer Maclean's Pool (a.k.a. Pool Shark) 1992
Using the game engine from Jimmy White's Whirlwind Snooker, this game recreates pool in minute detail. A bold 3D graphics engine with realistic physics and millions of shot permutations (in terms of direction, speed and spin) is at the heart of it. Three versions of pool are offered - UK...
---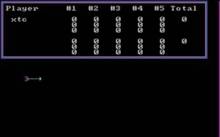 Archery 1983
One of the first computer games in the CGA format taking up the challenge to make a good archery game. Whether the developed failed or not is really up to you but even if you don't look at the old CGA graphics and annoying beeper sound the setup of the...
---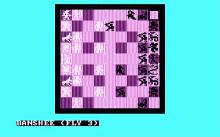 Archon 1984
Archon: The Light and the Dark is a strategic board game with some similarities to chess. Two sides, a light one and a dark one, consisting of 18 pieces each compete on a board divided into (9 by 9) squares. You win the game by having one of your units...
---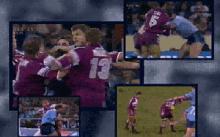 ARL 96 1996
ARL 96 is the only official interactive game licenced by the Australian Rugby League. From the creators of Rugby World Cup 95, ARL 96 features a then stunning 44 teams including both Origin teams, 20 ARL, 12 European and 8 international teams. Play by play commentary by Ray Warren and...
---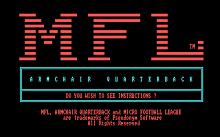 Armchair Quarterback 1985
Armchair Quarterback is a decent free text-based simulation of American football. As the in-game description says, "...nearly all aspects of the sport are simulated or taken into account, including actual statistics of professional teams in the 1980s. The designer did make a serious attempt to provide the game with enough...
---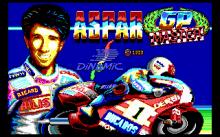 Aspar GP Master 1989
A motorcycle racing game recreating the now-defunct 80cc world motorcycle racing championship. It was licensed around Spanish ace Jorge Martinez 'Aspar', and your (and his) racing rivals including future 500cc World Champion Alex Criville. The game features a full practice mode as well as qualifying and races. There are only 8...
---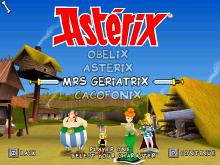 Asterix Mega Madness 2001
Asterix Mega Madness is an arcade-kiddie game, based on the popular comic books series of Asterix the Gaul, and "World's Scariest Police Chases" which is based Fox's popular TV show with the same name. Asterix Mega Madness features 14 absolutely crazy events with Gauls going bonkers: Blow-out competitions, shield duels,...
---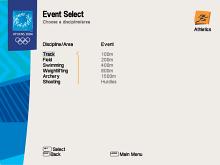 Athens 2004 2004
The "Official Video Game of the (2004 Summer) Olympic Games" is designed to give players a taste of the preparation, perseverance, and power demanded of aspiring athletes who enter the world's preeminent athletic competition. PC players can compete in more than two dozen prominent events, as one of 800 characters...
---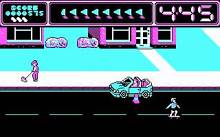 Awesome Earl in: Skate Rock 1988
Skate Rock is a side-scroller similar to Paperboy, only on a skateboard. You must navigate the streets and sidewalks, collecting flags before the time runs out to complete each level, dodging pedestrians, cars, and obstacles along the way. If and when you make it through all 10 levels, you will...
---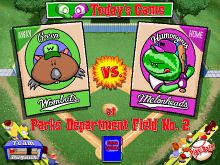 Backyard Baseball 1997
Grab your mitt and a bat and head out to a dusty sandlot for a game of old-fashioned pick-up baseball in Humongous Entertainment's Backyard Baseball. Aimed at the five-to-ten-year-old crowd, this game features 30 kids as players to choose from as you assemble the ultimate neighborhood club and try for...
---