Sports Games #21
Search a Classic Game: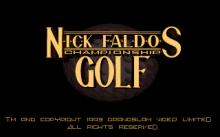 Nick Faldo's Championship Golf 1993
Arc Developments created a 3D game world called Reality3 for this simulation, licensed around one of Britain's top players. There are two courses, plus a hidden 9-hole course on Mars with reduced gravity, with match play and stroke play options against one of 8 varied-difficulty computer players. The control system is...
---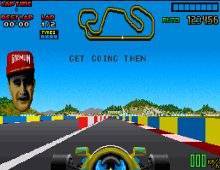 Nigel Mansell's World Championship 1993
Timing smiled on Gremlin with this licensed Formula 1 simulation, as Nigel's long quest for a championship had finally come good. The game was pitched somewhere in between a full-blown simulation like F1 GP and action games like Continental Circus. Only 12 cars were in each race, which could last...
---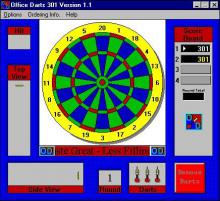 Office Darts 301 1994
Office Darts 301 is a single player freeware game which has been released on its own to generate interest for a larger game called Office Darts. In this game the darts are thrown by a short backwards and forwards movement of the mouse and their forward and lateral trajectory is shown...
---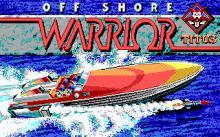 Offshore Warrior 1988
Society has become ultra-peaceful, but some retain a lust for violence and carnage. Off-shore racing fills that void perfectly in this behind-the-boat racer, which resembles Titus's earlier Fire & Forget. Four X1 boats armed with missiles tough it out over circuits set up in lakes and lined with rocks, desperately trying...
---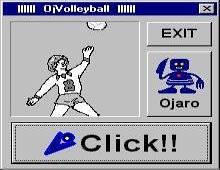 OJ Volleyball 2000
A small but amazingly addictive little game of volleyball, OJ Volleyball lets you control only one player, and your goal is simply to serve, return the ball, and smash it into the opponent's corner to score the match-winning point for your team. The game is a great coffee-break game that surprisingy...
---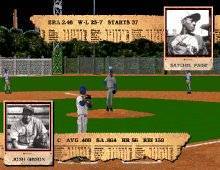 Oldtime Baseball 1995
The premise behind this game is to put together practically every team and player from 1871 to 1981 against each other without having to worry about the consequential time paradoxes. The game uses the same graphics engine as Tony La Russa 3, only with "aged" courts and players. You can...
---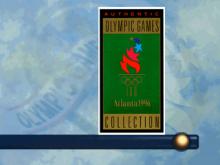 Olympic Games Atlanta 1996 1996
Official licensed product of the Atlanta committee for the Olympic Games, Inc. The was the first true 3D multi-event sports game with 15 sporting events (100 meters, 400 meters, 100M crawl, Javelin, Hammer, Discus, Long Jump, Triple Jump, High Jump, Pole Vault, Fencing, Rapid Fire Pistol, Weight Lifting, Archery, Skeet Shooting)...
---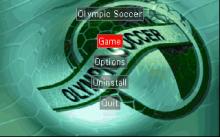 Olympic Soccer 1996
Olympic Soccer re-creates the tournament from 1996's Atlanta Olympic Games with a roster of 32 international teams. Game modes include exhibition, arcade, and the Olympic Tournament, with the latter featuring 16 teams divided among four groups. Players will compete on five field types, each subjected to varying weather conditions, as...
---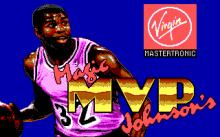 Omni-play Basketball (a.k.a. Magic Johnson's MVP) 1990
Two distinct basketball games are offered in this package, with 3 skill levels and sets of players. One recreates the real game closely, offering a full league for 1 or 2 human players, which can be saved to disk. The other is faster-paced, with the Flow-Control feature for easier shooting....
---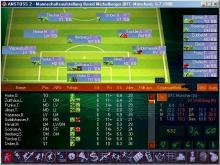 On The Ball 2 (a.k.a. Anstoss 2) 1997
Outside Germany, the Anstoß (a.k.a. On the Ball) series is rather unknown. Which is a shame, because this is easily the best series of football (or for US residents: soccer) management series ever made, with the third part (which unfortunately was not released other than in German) beating the famed...
---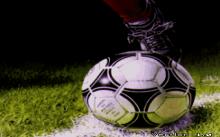 On The Ball: League Edition (a.k.a. Anstoss) 1993
One of the most underrated soccer simulations ever, On The Ball differentiates itself from the likes of Championship Manager by its novel emphasis on the psychological aspects of the game. The game gives you, as team manager, full control over not just the strategies but even on what kind of...
---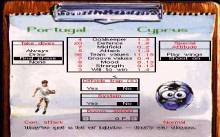 On The Ball: World Cup Edition (a.k.a. Anstoss: World Cup Edition) 1993
This is an unusual take on the football management game, which features virtually no statistics. Up to four managers can join in, to lead their chosen team through the World Cup, from qualifying to the actual tournament. Tactics and training are hugely important due to the game's short time frame. The...
---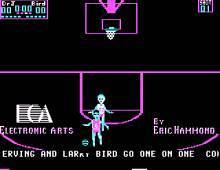 One on One (Irving vs. Bird) 1984
Julius Erving and Larry Bird Go One-On-One pits the high-flying Dr. J of the Philadelphia 76'ers against the sharp-shooting "Hick from French Lick" of the Boston Celtics. Both players were involved in and gave their expert advice during development sessions for the game and were photographed playing actual games of...
---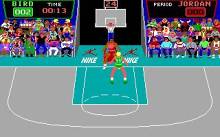 One on One (Jordan vs. Bird) 1988
Two of the greatest icons of the Golden Age of the NBA match up in this game. On one side, the spectacular dunks of Michael Jordan of the Chicago Bulls; on the other, Larry Bird's incredible accuracy from the outside. While Bird feels right home at the three-point contest, where...
---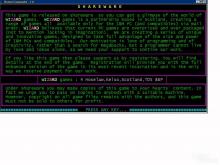 One-Nil Soccer Manager 1992
Your job in this game is to manage a soccer team. The team has to play to earn money. It is one of the first soccer management games. ...
---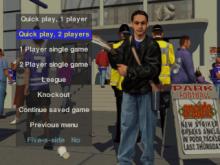 ONSIDE Complete Soccer 1996
ONSIDE Complete Soccer is an early 3D soccer game that includes four playing leagues (England, French, German and Italian) and a basic managerial options, where the player can trade players, deal with finances and stadium expansions. The key features of the game include several camera options, seasonal weather with progressive...
---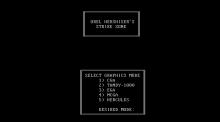 Orel Hershiser's Strike Zone 1989
Orel Hershiser's Strike Zone is a action-oriented baseball game starring the baseball star Orel Hershiser. This game offers 2 modes of play - strike zone (main game), and home run derby (batting training). This gameplay is made up for by animations of baseball players, and user interface that allows you to...
---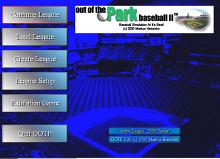 Out of the Park Baseball 2 2000
This is the second edition of the grass roots popular Out Of The Park baseball management simulation created by aficionado Markus Heinsohn. Though it does not use real-world teams and players, the structure and sophistication of the program allows gamers to tweak the settings to match their preferences and manage...
---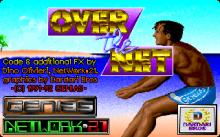 Over the Net 1991
In Over the Net you can play Volleyball matches lasting 1, 3 or 5 sets, with each set being won by the first player to reach 15 points. Teams include the Rollers, CoCo, the Beach Boys (obvious pun in their name) and the in-house Geniases. The action is viewed from...
---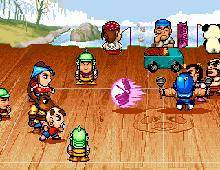 Panda Dodgeball 1993
Panda Dodgeball is a sports game that parodies characters and themes from Sango Fighter. The object, like in real dodgeball, is to hit the players on the other team with the ball. The teams consist of three players each. Graphics are done in a "super-deformed" style. Characters possess special powers...
---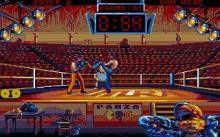 Panza Kick Boxing 1990
Endorsed by André Panza, this video game adaptation of Thai kick boxing features over 35 moves. Use the training gym to build up your character's abilities until you feel ready to take on an opponent. You also have the ability to customize your attacks. When you are ready, go to...
---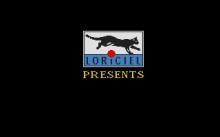 Paragliding (a.k.a. Paraplane) 1991
The game is an enhanced remake of the original Paraplane for Amstrad CPC. Different stages of player's skills allow you to play a different types of games. While Practicing you may complete the exercises to train yourself in main gameplay actions such as taking off, landing, flowing using air currents, etc....
---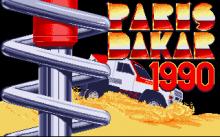 Paris Dakar 1990 1990
The game represents the African part of 12th Paris-Dakar rally route officially sponsored by Tomahawk. Unlike previous Paris-Dakar simulation, African Raiders-01, this game allows to drive a car under control from a cockpit. Drivers are seen to the player, but the view perspective is rather 1st person than 3rd person. Starting...
---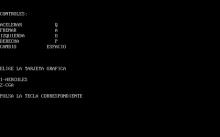 Paris-Dakar 1988
Paris-Dakar is a rally simulator in which the player controls a wide variety of variables, including the state of the car (gasoline, water, damages, gear box...) and the race route (always accessible), among others. If needed, the player can refuel, buy water or whatever else is required from the powerboats...
---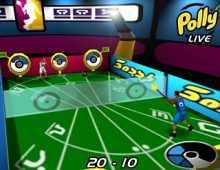 Patrick Polly Swooshball Challenge, The 1998
The Patrick Polly Swooshball Challenge is an innovative, but ultimately banal, blend of tennis and Pong, mixed with elements of air hockey. Played in the style of tennis, your objective is simply to hit the targets behind your opponent's back with the ball. The target in the middle is worth...
---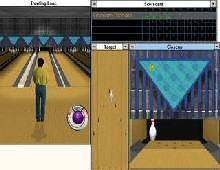 PBA Bowling for Windows 95 1995
This is the first in a series of Bowling games for the PC sanctioned by the Professional Bowlers Association. Game selections include: individual, practice, team and league style games. Players begin by selecting their bowler from one of the fully digitized male and female characters available. Adjustments can be made to...
---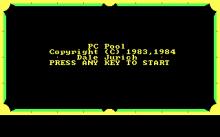 PC Pool 1984
The predecessor of PC Pool Challenges but strangely enough practically has not much difference what so ever in the game play. The only obvious difference is that PC Pool had no known publishers. It seems that designer Dale Jurich must have impressed someone with this game. PC Pool offers straight ball...
---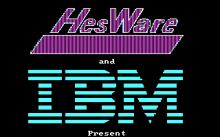 PC Pool Challenges 1984
Probably the first pool game made for PC, Pool Challenges offers two game types, up to four players in the same time, many available options and some great statistics screens. Not much else to say, just get the game, gather your friends and play a few times. ...
---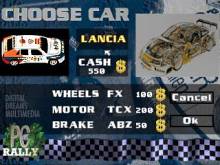 PC Rally 1995
PC Rally is a rally arcade racing game very similar in looks to Gaelco's World Rally Championship (1993), except for the fact that in PC Rally the car sprite is much bigger. There are three game modes: training, single race and championship. The first two will be useful to practice...
---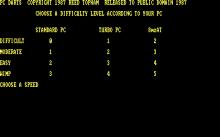 PC-Darts 1987
A simple dart game where you work using the x-axis and y-axis to get points on the dart board. The game does not keep score for you, so you will have to count your own points. After three darts, you can start again, or can quit the game. To play, you...
---