Sports Games #21
Search a Classic Game: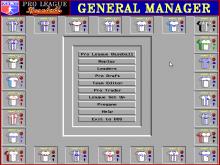 Pro League Baseball 1992
This baseball simulation from Micro Sports Incorporated has all the standard features one expects to find including league play, team management, detailed statistics, drafts, trades, and accurately modeled stadiums. It bears the official seal of Major League Baseball and includes the full rosters for the 1991 season (along with a...
---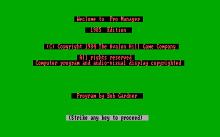 Pro Manager 1984
The very first statistical baseball simulation for PC, Pro Manager is a faithful adaptation of the Avalon Hill board game of the same name that enjoyed moderate success among tabletop baseball fans in early 1980s. As the first game of its kind for PC, the closest comparison to Pro Manager...
---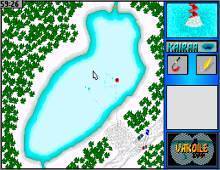 Pro Pilkki 1999
I like fishing in the summer. If it's peaceful and quiet fishing by yourself on a lake, or some true seabound fishing with a large boat, it is nice way to spend time. What I don't understand are the people who fish during the winter. Fortunately, the people at Procyon...
---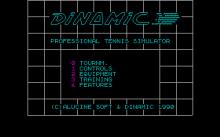 Professional Tennis Simulator 1990
In this game you will have the possibility to play seven different championships, including the four Grand Slams, so, depending on the competition, you will play on clay, grass or synthetic surface while facing someone of the 11 best ATP players. You also will have the option to train with...
---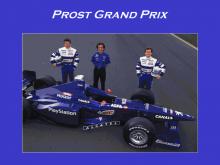 Prost Grand Prix 1998 1998
Prost Grand Prix is a Formula One racing game endorsed by the team owned by the four times World Champion Alain Prost, formerly Ligier. The game includes all teams and drivers from the 1997 season, and while only PGP is licensed, all others circuits can be edited to their real counterparts...
---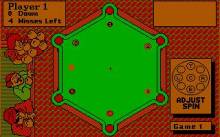 Pub Pool 1987
This pool simulator is set in the Pub. You may direct the white ball by moving the cross cursor on the pool table, adjust the spin by selecting the place, where cue strike the ball (nine places on the ball is available such as center, bottom, right, top left, etc.),...
---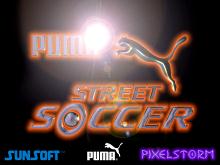 Puma Street Soccer 1999

---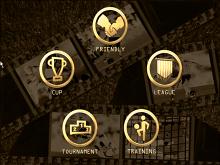 Puma World Football '98 (a.k.a. Kiko World Football) 1997

---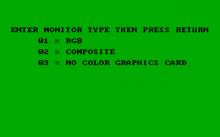 Pure-stat College Basketball 1987

---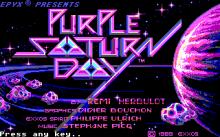 Purple Saturn Day 1989
Every 4 galactic-years, alien athletes from every inhabited planet in the galaxy gather to compete in the Purple Saturn Day games. Four interplanetary events await the player: Pilot a ship through time and space, race around the rings of Saturn, solve a fast-moving electronic puzzle and navigate a futuristic obstacle...
---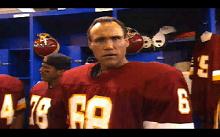 Quarterback Attack 1996
In this semi-fmv game you play a rookie facing his first game as starting quarterback on a fictional team, and this just happens to be The Big Game. The entire game consists of this confrontation, upon start of the game you watch a video of a kickoff and return, and then...
---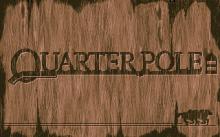 QuarterPole 1993
Quarterpole is a horse racing simulation and stable management game based on the thoroughbred racing board game of the same name. In this game over one thousand horses, 125 jockeys and 150 trainers race 311 days a year from May through August on five 3D modelled tracks. Race your thoroughbreds in...
---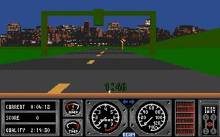 Race Drivin' 1992
Race Drivin' is a sequel to the arcade driving simulator Hard Drivin'. Game play is similar to the first game. The player must complete laps around the race track before a timer expires. There are several checkpoints around the track which increase player's time as he passes. Race Drivin' has...
---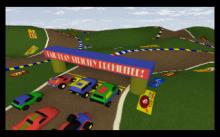 Race Mania 1995
Race Mania brings you fast and furious 3D action racing. In this racing game there is no such thing as fair play. Bump and smash your opponent racers off the track. Up to 8 human players can join the racing action. Split-screen mode for 2 players is possible. It includes 20...
---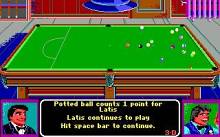 Rack 'em 1988
This two player cue-sports simulator features five different game modes - you can play standard pool, 8 or 9 ball variations, the fast-paced Bumper Pool, or the English game of Snooker, each with their rules recreated as accurately as possible. There is also an editor for the Bumper Pool game...
---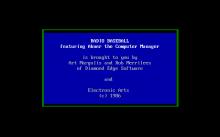 Radio Baseball 1986
Radio Baseball is a text-based baseball coaching simulator. Each team has a list of players, and as the coach, it's up to the player to assign them to field positions. The game itself is a fairly automatic and graphicless representation of a baseball. The coach has some influence over the...
---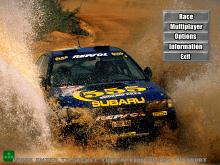 Rally Challenge 1997
Rally Challenge is a decent shareware rally game from Silver Lightning Software - "decent" being the operative word. Endorsed by some of the world's biggest rally teams, the game features 3 famous cars: the Subaru Impreza WRX, Toyota Celica GT4, and the Proton 'Wira'. The best thing about Rally Challenge is...
---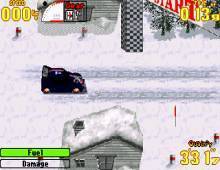 Rally Championship 1994
In the game you buy one of the best rally cars, like Lancia Delta of Toyota Celica, drive it on different locations in time race. Driving on the track using accelerator, you collect money and other items. After the qualification you drive on a track to win a race and...
---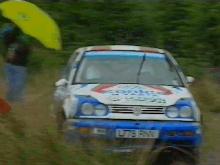 Rally Championship 1996
Rally racing isn't nearly as popular here in the United States as it is in Europe, but that might change if enough people give Rally Championship a try. It's one of those rare sims that makes you a fan of a sport you've never even thought about before - so...
---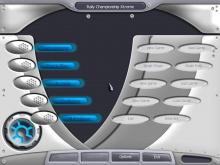 Rally Championship Xtreme 2001
Rally Championship Xtreme is a 2001 offering of rally games from Actualize. It represents the current state of rallying, the WRC class representing the pinnacle of the sport. Featured are twenty-eight licensed cars including the dominant Subaru Impreza, Ford Focus and other current era cars along with some historic racers...
---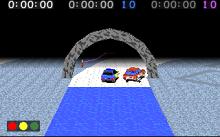 Rally-Sport 1999
One of the best rally games ever made, Rally-Sport is a great 3D rally game with excellent vector graphics. The game is very accessible, with smooth graphics, great controls, and a ton of cars and options to choose from. You can drive on 3 different track types (ice, sand, and...
---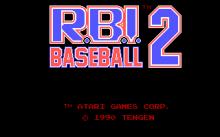 RBI Baseball 2 1991
R.B.I. Baseball 2 features all 26 major league teams, each with a full roster of players. You can choose any National or American League team. You can even play one of the 1989 All-Star squads. The game features One Player and Two Player options as well as a Password mode to...
---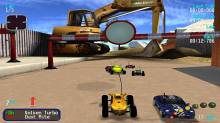 Re-Volt 1999
While Re-Volt is a beauty to look at, it will unfortunately tax any but the biggest and best PCs out there. Even though I was playing it on a 333 Mhz system with 96 MB of RAM and 4 MB of video RAM, the frame rate was frustratingly choppy and...
---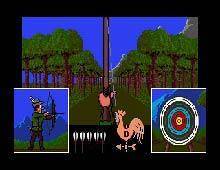 Reach for The Gold 1993
Ever dreamt of becoming an Olympic champion? Now your dreams can come true. All you need to do is to Reach Out For Gold. There are 8 events in which you have to compete in order to achieve the final victory! If you don't do well enough in an event,...
---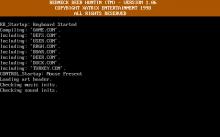 Redneck Deer Huntin' 1997
Deer hunting, redneck style! Join Leonard, a redneck native, and do your hunting four different animals (deer, duck, razorback, and wild turkey) in 8 acres of wilderness with different weapons in Redneck country. This is hunting with attitude! ...
---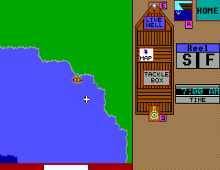 Reel Fish'n 1989
In Reel Fish'n you play the owner of a small business who is trying to juggle work with his hobby of fishing. At the start of each week, you examine the weather forecast and decide when to work and when to fish. Fish too often and you'll have no money...
---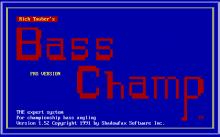 Rich Tauber's Bass Champ 1991
Enter into fishing competition with your partner and Bass Master Pro, Rich Tauber. This early simulator offers more than 20 lure types and colors with multiple techniques from regular casting to flipping and jigging. There is a fully operational electronic fish finder which used alongside your partner's advice should be...
---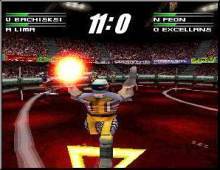 Riot 1997
Riot is a futuristic sports game. The court is a hall similar to a basketball field but the basket is in the middle. The goal is to throw an charged energy ball into the basket. It is charged in energy field which are placed in the oppenent's half. There are...
---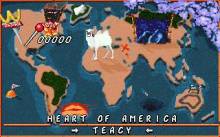 Road Hog! 1995
It is a car racing game in which you can race in different tracks through 9 countries and where you try to show your real face by turning into the meanest Road Hog! And if you are good enough you can even have a chance to find yourself on a...
---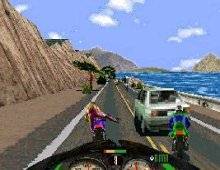 Road Rash 1996
Road Rash is one of the rare gems that play much better than it looks. Although very dated when released, the game's simple charm attracted a small but loyal following. While the game may sound like a 'realistic' motorcycle racing game (Motocross comes to mind) - especially with Papyrus' name...
---