Sports Games #30
Search a Classic Game: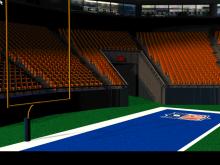 Total Control Football 1996
Total Control Football offers a managerial approach to American Football simulations. You have been just named general manager of an NFL team in major problems, and its your job to take it to the top. This means both winning games and turning a profit. You'll be able to manage every...
---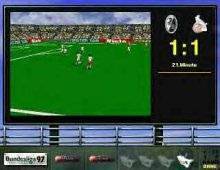 Total Football Management (a.k.a. Bundesliga Manager 97) 1996
Total Football Management (known as Bundesliga Manager 97 in Germany) is the sixth entry in Software 2000's long line of excellent football management games that started with The Manager in 1992. As with other entries in this series, TFM shines with a staggering amount of detail and options. You are...
---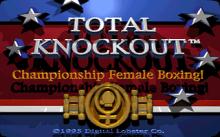 Total Knockout Boxing 1995
Total Knockout Boxing is an ambitious boxing game that uses the same cartoon style as the classic SNES game Super Punch-Out!, but falls flat on its face due to awkward controls, ridiculously easy gameplay, and blocky graphics that are as unrealistic as 4D Boxing is realistic. The official blurb: "...fight...
---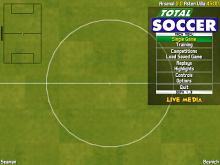 Total Soccer 1997
Total Soccer is the result of a company called Live Media with the intentions of re-establishing the old 16-bit playing soccer titles as we once knew them. Viewed from a top down 3D (zoom option is available) view the game runs at either 30 frames per second or 60 frames...
---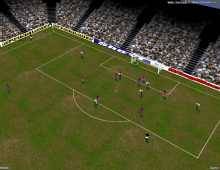 Total Soccer 2000 1999
"Get down to some really playable football" and "The world's most playable football game" are the key phrases to this 3D Sensible Soccer clone. Is it good? Yes and No. Yes because the game really gets that "kick, pass and rush" feeling from the old top-down footy games. It's all there:...
---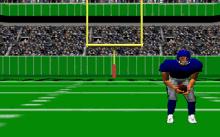 Touchdown Football 1996
Touchdown Football is an average American football game from Intermark that unfortunately was ignored by the vast majority of gamers. It's not surprising, though: the game doesn't really offer anything that sets it apart from the competitors. The player animations are crisp and clean in Super VGA resolution, but it's...
---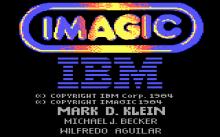 Touchdown Football (Imagic) 1984
Lace up your cleats, strap on your pads and get ready for some gridiron action with Touchdown Football for the Tandy 1000. You can select the length of time for each quarter from three settings and each team gets three time outs per half. There are only two types of...
---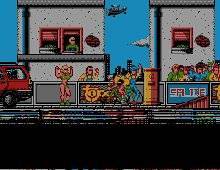 Tour 91 1991
Tour 91 is an action cycling game from Topo Soft (like Perico Delgado Maillot Amarillo, the other cycling game of this company). You must choose a cyclist and compete in a cycling race of four stages. The first stage is against the time. The second stage is a plane stage. The...
---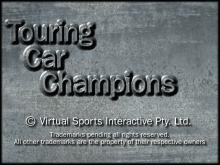 Touring Car Champions 1997
Touring Car Champions was the first attempt to create a game based on The Australian Touring Car Championship and Bathurst 1000. It was also the first to use Full Motion Video as the base for a racing game. Only 1 track (Bathurst) is included. Touring Car legends was fully endorsed...
---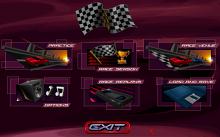 Track Attack 1996
Track Attack is a futuristic 3D racing game in the style of Hi-Octane. The player races through futuristic cities and tunnels trying to beat their opponents. This game also features damage, and some special upgrades. Perhaps the most innovative feature is the Dynamic Track System, which allows the 39 circuits...
---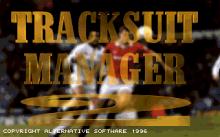 Tracksuit Manager 2 1996
Tracksuit Manager 2 is a decent soccer management game (SMG) from Alternative Software. While the prequel Tracksuit Manager was one of the best SMGs at the time of its release, this sequel unfortunately offers too little, too late. In a field now crowded with the likes of Championship Manager and...
---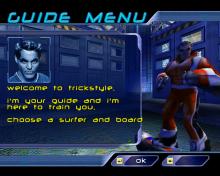 TrickStyle 1999
The futuristic hoverboarding of TrickStyle is more or less divided into two games. For people who enjoy performing tricks, the Challenge mode consists of various races and contests that often hinge on how well you can perform some of the game's 400 stunts. Complete one challenge, and you unlock more...
---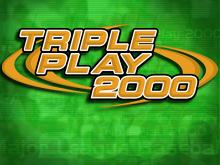 Triple Play 2000 1999
Triple Play 2000 is a good game which is prevented from being a great one by the little things that gamers always look for when playing sports titles. Buck Martinez and Electronic Arts' own Jim Hughson provide the color commentary and play-by-play respectively. While it's not as sparse as Madden NFL...
---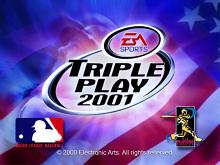 Triple Play 2001 2000
Now that sports gamers have had a few years worth of games which try to look as close to telecasts as possible, it's time to stop oohing and aahing over 3D graphics, pretty stadiums and true-to-life commentary. The bar has been raised, and the new standard is the one by...
---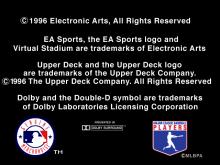 Triple Play 97 1996
EA Sports is well known for their superior sports titles. One of their more popular series is the Triple Play series. Started back on the Genesis, EA Sports has ported over the fun and excitement of the Genesis version onto the PlayStation console. Probably the game's strongest point is gameplay. Triple...
---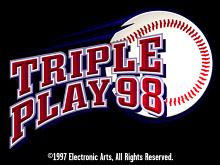 Triple Play 98 1997
Continuing their series of baseball simulations for the PC, Electronic Arts' annual title features improvements and enhancements in varying areas of play over previous editions. Triple Play 98 has both a MLB and MLBPA license that provides use of actual names and leads to signature pitching and batting styles. The game...
---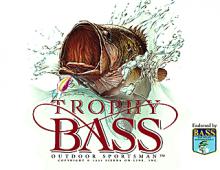 Trophy Bass 1995
Even if you enjoy fishing it is difficult to find any real excitement in the murky waters of Trophy Bass. Trophy Bass has been well researched and crafted, however. From extensive selections of bait (down to color, size, type) to a wide assortment of fishing spots, Trophy Bass offers many...
---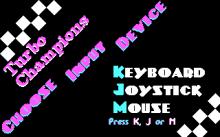 Turbo Champions 1989
A fun arcade racing game that features great animations of cars and a good variety of courses, Turbo Champions' only weak points are the subpar handling of cars (i.e. cars seem to have too much "inertia" when you turn the wheel), and repetitive scenery. It's not Outrun, but it isn't...
---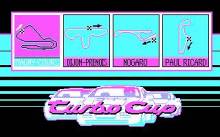 Turbo Cup 1988
Based on sportscar and Paris-Dakar racer René Metge and his Porsche 944 Turbo, Turbo Cup is a racing game viewed from above and behind the car, in a forced perspective. Instead of the sand of the Dakar race, the game features four conventional French racetracks - Paul Ricard, Nogaro, Magny-Cours...
---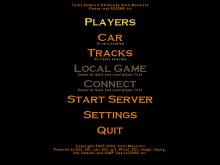 Turbo Sliders 2004
A freeware racing gem which deserves recognition and playing, Turbo Sliders offers a solid netplay code, and with a built-in server list, finding a race or setting up your own is not that difficult. Racing these small piles of pixels with 10+ other drivers is a thrill - it's what...
---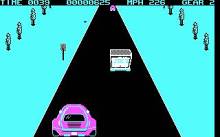 Turbocar 1987
Turbocar is a classic-style racing arcade game which somewhat resembles Outrun in that the player has to drive a certain distance in a short time, then you receive extra time. It takes place on a public road, which has two lanes, one with traffic travelling (fairly slowly) in the same...
---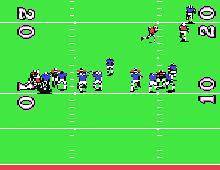 TV Sports Football 1989
Before Electronic Arts sought to imitate television coverage of sports with their EA Sports titles, Cinemaware had the same idea, initially applying it to (American) Football. Cutscenes follow dramatic moments in the match, and each match is preceded by a TV-style introduction. The game is primarily action-based, although you also...
---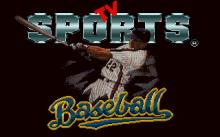 TV Sports: Baseball 1991
One of the best baseball games I have played on the Amiga. Too bad that the PC version isn't that good. You can control all the best teams from the top league with accurate players statistics and player names. You can play a single game or play a full league....
---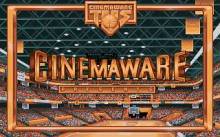 TV Sports: Basketball 1990
Basketball was the second sport to which Cinemaware applied their philosophy of lavish production and advanced cutscenes. Exhibition and league matches are on offer, with the opportunity to recreate a full league season with 1 player assigned to each of the 28 clubs. The game uses varying camera positions, with...
---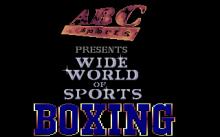 TV Sports: Boxing 1991
Welcome to the world of customizable boxing, where you create your own boxer, match him up against thirty computer opponents, and see how he stands up to the opposition over an entire career. Boxers have a number of different customizable stats, such as power, hand and foot speed, killer instinct,...
---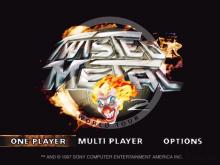 Twisted Metal 2 1997
Originally released on the Sony Playstation, SingleTrac is back with the revamped Twisted Metal 2: World Tour. The Windows port is very much like the Playstation version, only having a few differences. Any one who has played the original Twisted Metal knows that the concept is a competition in which homicidal...
---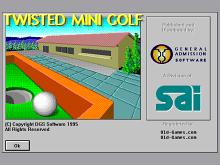 Twisted Mini Golf 1995
Twisted Mini Golf is a mini golf game for 1 to 4 players. In the game there are five different courses each with its own theme. Each course has nine holes. The courses' themes are Easy as 123, Four Winds, Imagination, War Games and Water Works. The game is played...
---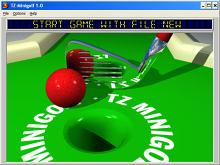 TZ-Minigolf 1996
TZ-Minigolf is a shareware, top-down, golf game for up to four players. The game was released in full on a 'try before you buy' basis. Only the first six holes were playable until the player purchased a registration code. Once entered this code gave access to the full eighteen hole...
---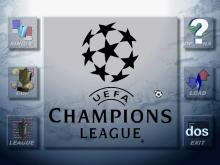 UEFA Champions League 1996/97 1997
UEFA Champions League 1996/97 is the first soccer game licensed by UEFA. Released to coincide with UEFA's 1997 Euro Cup, this 3D soccer game from Krisalis is a fun, highly underrated game that was slightly better known on the Playstation. The game features all 16 teams in the 1997 tournament,...
---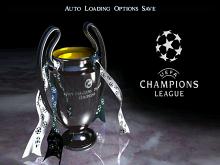 UEFA Champions League 1998/99 1999
Second in the UEFA Champions League line, UEFA Champions League 1998/99 is the second soccer game licensed by UEFA. It's essentially 1996/97 version, improved with new graphics and some coaching options. The game features all 16 teams in the tournament, as well as a bonus of 32 international teams to...
---