Sports Games #30
Search a Classic Game: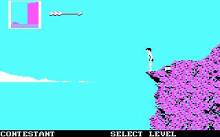 World Games 1986
World Games challenges you to compete in a variety of sporting events at locations around the globe. The game allows you to compete in one, some, or all events. You may also practice each event. The game allows up to 8 players to compete against one another. The players are allowed...
---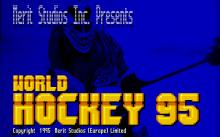 World Hockey '95 1995
World Hockey 95 brings the tenacious full-ice action of hockey to the PC. Users will pick the players, train the teams, set starting line-ups, and control the players during the high-resolution VGA action. ...
---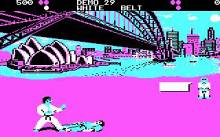 World Karate Championship 1986
Quoted from MobyGames: "World Karate Championship is pretty much the same as [System 3's] International Karate, with the exception that in WKC you're given the choice to compete in either Australia or Egypt. But the looks, the moves and everything else is identical. The objective of WKC is to get...
---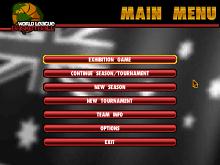 World League Basketball 1997
World League Basketball is an excellent, comprehensive, and vastly overlooked basketball game from Mindscape. The game has many features that set it apart from most other basketball titles. For starters, WLB lets you play international teams rather than the NBA or any other league. Another excellent innovation is the ability...
---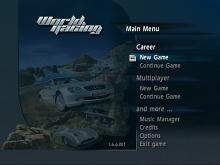 World Racing 2003

---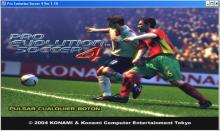 World Soccer: Winning Eleven 8 International 2004
Popular in Europe and Japan (where it's known as Pro Evolution), Konami's World Soccer series boasts intensely realistic action on the pitch, where gamers must employ the strategies, tactics, and maneuvers of real-world professional soccer to score and win. This year's entry offers new free kick techniques, designed to offer...
---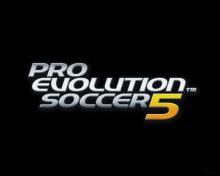 World Soccer: Winning Eleven 9 2005
World Soccer Winning Eleven 9 brings 57 national teams, 138 licensed European club teams such as the Italian Serie A, Spanish La Liga, and the Dutch Eredivisie, and over 1,000 players to your fingertips. This title features online play for the first time in the series and is intended to...
---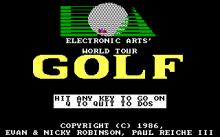 World Tour Golf 1985
World Tour Golf lets you play over a dozen well known courses, including Augusta and Pebble Beach. A split screen gives you an overhead view of the hole and a 3-D view. The control uses multiple button presses to set pace and draw/fade - fortunately a Driving Range is included...
---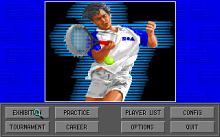 World Tour Tennis 1993
World Tour Tennis is the definitive version of Distinctive Software's excellent tennis game that began life as 4D Sports Tennis in 1990 and improved for the subsequent promotional game Compaq Grand Slam Cup in 1992. In World Tour Tennis, Distinctive's excellent wireframe/polygon graphics engine culminated in very smooth graphics and...
---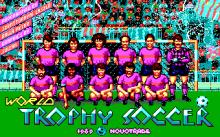 World Trophy Soccer (a.k.a. Italia '90) 1989
This football simulation focuses on international football, allowing you to play a tournament or single friendly matches. Up to 8 human players can be involved in the tournament. Options include three skill levels, variable match lengths and a choice of sound or music (or both on some versions). The match is...
---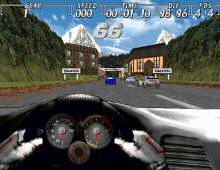 World Wide Rally 1997
World Wide Rally is a first-person rally racing game. The player selects between a variety of rally car models, and races opponents in various real-world locations. The player must pay attention to terrain restrictions that would impede the driving. ...
---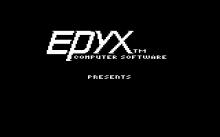 World's Greatest Baseball Game, The 1985
The World's Greatest Baseball Game is a sports management sim featuring 26 big-league, rookie, and all-star teams from 1927 to 1984. Due to the lack of an official MLB license, teams are identified by city abbreviations. Real-life players from each squad are included, however, and you'll be able to choose...
---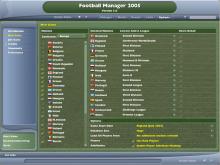 Worldwide Soccer Manager 2005 2004
In a period dominated by brain scrambling American election shenanigans, intense action games obsessed with violence, death and retribution, a frantic media obsessed with games obsessed with violence, death and retribution, the death of John Peel, and the hideously unlucky plight of Norwich City, it's good to know that the...
---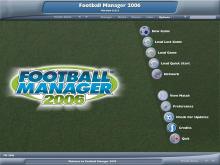 Worldwide Soccer Manager 2006 2005
Worldwide Soccer Manager 2006, known by the less cumbersome title Football Manager 2006 in Europe, is an engrossing and challenging sports-simulation game that gives gamers the control over one of hundreds upon hundreds of professional soccer teams throughout the world. Unlike the games from the FIFA or ProEvolution series, you...
---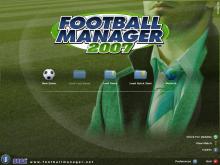 Worldwide Soccer Manager 2007 2006
If you're not a football fan and you've never been tempted by any of the previous Football Manager (or Championship Manager if we go back a few years) games then this years edition is just as unlikely to worm its way into your heart. However, if you've played and enjoyed...
---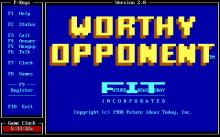 Worthy Opponent 1988
Worthy Opponent aims to provide just that, dispensing with the problems of computer AI and instead serving up a collection of a dozen low-bandwidth mini-games designed for competitive two-player challenge, some turn-based, some simultaneously, through direct computer connection via modem. Its ANSI textmode graphical display allows low latency through the...
---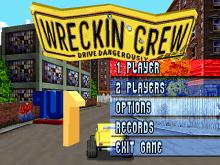 Wreckin' Crew 1998
Wrecking Crew is a racing game similar to Mario Kart. Players take control of unorthodox characters such as a pair of Siamese twins, a circus trainer and a mad scientist, and race their hot-rods across ten tracks using unusual weapons such as lighting bolts, body bags and chickens. A two-player mode...
---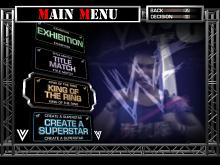 WWE Raw (a.k.a. WWF Raw) 2002
Bearing a striking resemblance to WWF Raw for the Xbox in nearly every way, WWE Raw for the PC allows players to choose one of the existing stars of World Wrestling Entertainment or create their own grappler to compete in one of three modes: Exhibition, Title Match, and King of...
---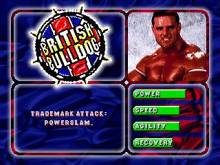 WWF in Your House 1996
WWF In Your House is a successor to WWF WrestleMania: The Arcade Game. Like its predecessor, it is a hybrid of wrestling game and arcade versus fighter, with over-the-top, unrealistic moves. Concept and presentation are similar to Mortal Kombat games: digitized sprites are used to represent the wrestlers, and the...
---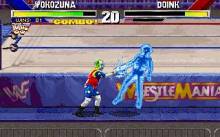 WWF Wrestlemania: The Arcade Game 1995
WWF WrestleMania: The Arcade Game lets you dance on the mats with eight of the biggest names in professional wrestling. Fight as or against digitized renditions of Bam Bam Bigelow, Doink, Brett "Hitman" Hart, Lex Luger, Shawn Michaels, Razor Ramon, Undertaker, and Yokozuna with hopes of winning the Intercontinental Title...
---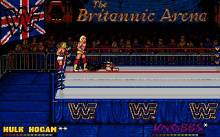 WWF: Wrestlemania 1992
WWF Wrestlemania is a wrestling game with arcade elements, which uses the World Wrestling Federation license. The player can control one of the three available wrestlers: Hulk Hogan, the Ultimate Warrior, or the British Bulldog. The player either participates in practice matches (against the hopefully-misnamed Mr. Perfect) or in a sequence...
---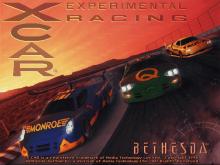 XCar: Experimental Racing 1997
With XCar: Experimental Racing, Bethesda has pulled out all the stops to create a racing simulation that defies all the rules. In this game, you race using a finely tuned racing vehicle that does not conform to any existing rules of racing. Tweak your car any way you like, and...
---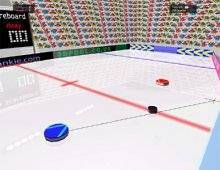 Xeno 2002 2003
Xeno 2002 is a fun remake of Xeno, an old 8-bit Spectrum ZX classic from 1986. Xeno is a futuristic sports game for 2 players that plays like air hockey. Though the goal is the same (score more goals than your opponent) and the looks similar (a puck on ice...
---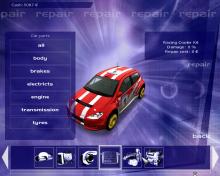 Xpand Rally 2004
Blending both rally and rally cross elements, Xpand Rally features a career mode that has players entering multiple races to earn money for repairs, upgrades, and entry fees. Rally fans are free to customize their vehicles before engaging in a series of real-life and fictitious events that feature both individual...
---

Xpand Rally Xtreme 2006
I am starting to believe that developers are intentionally avoiding the rally racing genre even though it is unpopulated and ignored in favor of track racing games. After all, fans have the long running Colin McRae (CMR) series for their arcade racing desires and the one and only simulation Richard...
---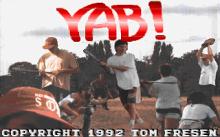 YAB! Baseball 1992
YAB Baseball! is a German-made baseball game with a rather simple gameplay, reminiscent of older, arcade-oriented approach to baseball simulations, such as RealSports Baseball. The player is able to control two real MLB (Major League Baseball) teams: the Boston Red Sox and the Toronto Blue Jets, represented by the corresponding...
---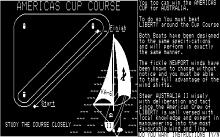 Yacht Racing Simulator 1986
In September 1983, the whole of Australia was in a state of jubilation after Australia II ended the New York Yacht Club's 132-year domination of the America's Cup. This was clearly the inspiration for this little yacht-racing simulator, in which you are urged to win the cup for Australia by...
---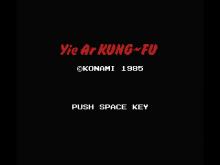 Yie Ar Kung-Fu 1985
One of the most loved arcade games of all time, Yie Ar Kung-Fu is a pioneer in the one-on-one fighting genre, a timeless classic that offers many innovative features that became standard. The game casts you as Oolong, an aspiring martial artists who wants to become a Grandmaster in the...
---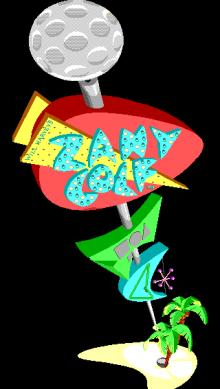 Zany Golf 1988
Using the mouse to determine the direction and strength of your putts, you must navigate 9 tricky holes of crazy / mini golf. Try to putt into holes protected by bouncing hamburgers, windmills, etc. Courses have several twists; one is a mad scientists's lab, another is a pinball table. The...
---