Simulation Games #4
Search a Classic Game: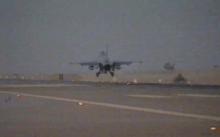 Back to Baghdad 1996
Back to Baghdad is a simulation of the air war over Iraq a few years after the end of the Gulf War, with you taking the place of a F-16 pilot in a series of "one off" missions. The game included a fairly detailed rendering of the F-16, it's cockpit and...
---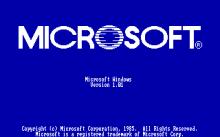 Balance of Power (1985 edition) 1985
In Chris Crawford's Cold War classic Balance of Power, the nations of the world become chits in a game of thermonuclear poker played by the U.S. president and the Secretary General of the U.S.S.R. Over the period of 1986 to 1994, each side exploits civil wars around the world, sending...
---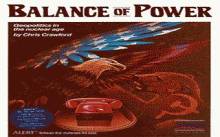 Balance of Power (1990 edition) 1989
The objective is the same as the original Balance of Power: use your military, covert, and industrial forces to make your country the most prestigious in the world while avoiding nuclear war. However, it is now 1989, and the Communist Block is crumbling... Chris Crawford, who rarely ever made a sequel...
---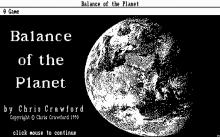 Balance of The Planet 1990
Balance of the Planet is an environmental management simulation. It is the successor to Balance of Power. Chris Crawford seems to have a special liking for problems of global concern. Balance of Power dealt with politics in the cold war, its successor Balance of the Planet simulates nothing less than Earth's ecosystem....
---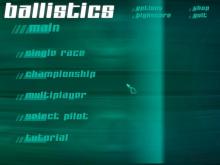 Ballistics 2001
In a future starved for intense, exciting entertainment, Ballistics racers pilot super-fast vehicles through specially-designed magnetic tracks for fun and profit. While magnetically held to the track, the high-speed hovercraft can rotate a full 360 degrees for better handling. Advanced racers have the option of disengaging the magnetic hold, allowing...
---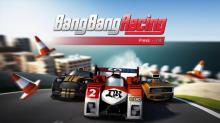 Bang Bang Racing 2012
Gamers get an overhead view of fast-paced racing action as they guide a variety of scaled-down cars through courses located around the world in Bang Bang Racing. There are 20 different vehicles split into stock, muscle, endurance, and formula one racing classes, and each car can be customized with eight...
---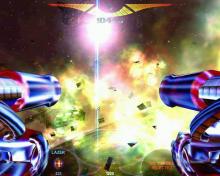 Bang! Gunship Elite 2000
In BANG! Gunship Elite players take control of the Wolverine class starfighter as a member of the Arikhan's wet-behind-the-ears fighting force, facing overwhelming odds from the powerful Sektar. The different missions in BANG! Gunship Elite range from protection objectives, where you must keep a friendly craft from being swarmed by the...
---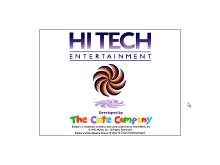 Barbie and Her Magical House 1994

---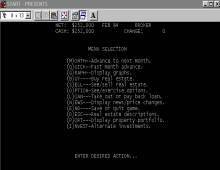 Baron: The Real Estate Simulation 1986
Baron: The Real Estate Simulation is, as the name suggests, a simulation of the real estate industry. The game is undoubtedly the best simulation of this industry I have ever seen, and given its release in 1987, has stood the test of time very well. Baron puts you not so...
---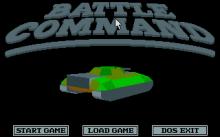 Battle Command 1990
Battle Command is a 3D arcade/strategy game, loosely derived from the same developers' Carrier Command. In a near future alternate reality, the Ultra War is fought between the two dominate races in the New World. The 'Mauler' is the latest technology - an Armored Fighting Machine capable of being lifted...
---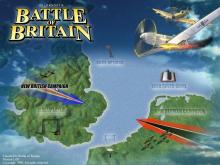 Battle of Britain (from TalonSoft) 1999
Battle of Britain presents Britain in 1940, when things looked dark and a mere 20 miles separated England from the Nazis. Players will command either the Luftwaffe or the Royal Air Force (RAF). Gameplay combines real-time and phase-based action, includes 5000+ historical pilots, and can be played by e-mail. ...
---
---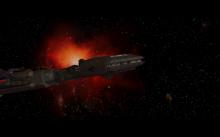 Battlecruiser 3000AD (a.k.a. BC3K) 1996
The original version of Battlecruiser 3000 AD was released by Take 2 Interactive in late 1996 without the consent of developer 3000AD, Inc. The game was still in the beta stages of development, a fact ignored by Take 2 in order to ship the title before the holiday season. Not...
---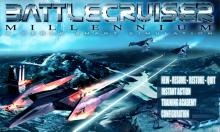 Battlecruiser Millennium 2001
Battlecruiser Millennium is an update to Battlecruiser 3000 AD V2.0. The game now sports a Windows native engine, as well as updated graphics. New features include 3D cockpits, new campaign missions, a new galaxy, and so forth. Battlecruiser Millennium also sports an all new multi-play feature where up to sixteen...
---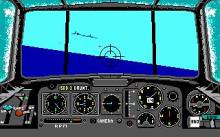 Battlehawks 1988
Fly as an American or Japanese pilot in one of 4 operations in the Pacific Theatre during WWII. This simulation can also qualify as educational software because the manual features tons of historical information. Twelve aircraft (including variants) and about 20 types of ships are represented. First of the Lucasfilm/Lawrence...
---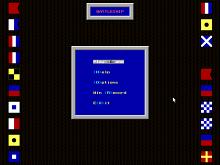 Battleship 1998
This is a shareware version of the classic board game Battleship by Milton Bradley. Two players have a grid of boxes. You use your mouse to decide where your ships should go, and compete to try to find and sink your opponents ships. There is a win record menu that tells how...
---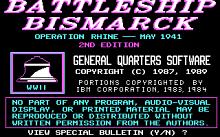 Battleship Bismarck 1987
Having Enjoyed GQS's Midway: the Battle that Doomed Japan, I was much dissapointed with Battleship Bismarck, another naval wargame that deals with the famous battle of the North Atlantic in early World War 2 between Germany's great battleship Bismarck and the English fleet and search planes. It is not that game...
---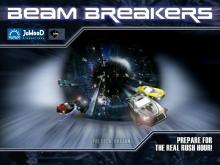 Beam Breakers 2002
Race a flying car through the crowded 3D skies above a futuristic metropolis in Similis Software's Beam Breakers. In a future New York City, flying vehicles move through traffic lanes set at multiple levels rising up between the imposing skyscrapers that define the landscape. Traffic patterns are regulated by guide...
---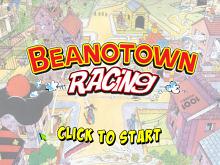 Beanotown Racing 2003

---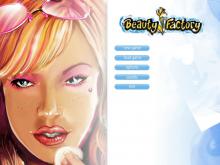 Beauty Factory 2008
Gamers can find out if they have the right makeup to make makeup in Beauty Factory, a business sim from City Interactive. Players become the CEO of a cosmetics company, and the decisions they make regarding new products, packaging, and marketing will determine if the company thrives of fails. Gamers...
---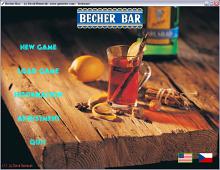 Becher Bar 2001
Becher Bar is a fun bar simulation game similar to Pizza Tycoon, except you are managing a bar rather than a restaurant. You first start with leasing or buying property for your bar, then decorate the interior with tables, plants, different floor types, lighting, and other essential components. Then create...
---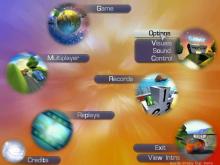 Beetle Crazy Cup (a.k.a. Beetle Buggin) 2000
Beetle Buggin' is a gem for racing fans and Volkswagen aficionados with enough action to keep nearly any gamer happy long after purchase. The best aspect of Beetle Buggin' is the five mini-games packed into one good collection. It is extremely difficult to get bored playing the game because of...
---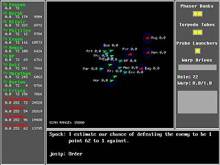 Begin 2: A Tactical Starship Simulation 1991
Begin 2 is a fleet command simulator set in the Star Trek universe. You control a fleet representing your galactic power, which can be the United Federation of Planets; the Romulan Star Empire; the Klingon Empire; or the Orion pirates, and choose a number of starships to field against an...
---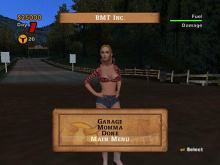 Big Mutha Truckers 2003
Big Mutha Truckers has players driving an 18-wheeler across various cities on their way to amassing a fortune hauling cargo. Rival truckers desperately want a piece of the action, of course, and players will also have to contend with corrupt law enforcement, biker gangs, and even disgruntled family members while...
---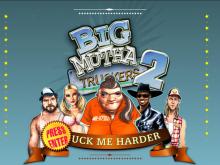 Big Mutha Truckers 2 2005
This tongue-in-cheek trucking sim sequel sends players across the U.S., behind the wheel of a big rig, moving cargo to key locations for profit and prestige. As in the first game, players can choose their own routes, making use of any back roads or secret shortcuts they may find, as...
---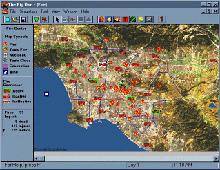 Big One, The 1994
The Big One is a simulation of the effects of an earthquake in Los Angeles. Player's task in the game is to restore order and repair damage by commanding units of police cars, fire trucks and such. In the same time you have to keep your popularity as a mayor...
---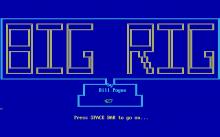 Big Rig 1987
Big Rig is a simulation that lets you experience the life of a long-distance trucker. Your task is to safely drive a 18-wheel tractor-trailer combination from coast to coast in time, trying to make a profitable trip. The gameplay and user interface are pretty basic. The game is played in text...
---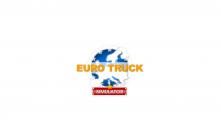 Big Rig Europe 2008
Gamers can live the nomadic life of a trucker as they haul freight throughout the continent in Big Rig Europe. Players climb into the cab of dutifully re-created European rigs, complete with 3D interiors and instrument gauges that include a working speedometer, turn signals, warning lights, and wipers. Career mode...
---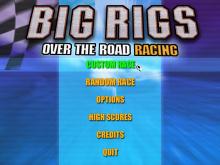 Big Rigs: Over the Road Racing 2003
Fire up that diesel, and hit the gas as you command 18 wheels of thunder. From coast to coast, you'll be hauling various loads trying to stay ahead of the law as you race across America to reach your destination before your competition. Choose from four different rigs complete with trailers,...
---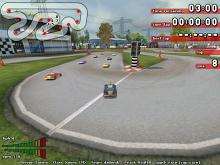 Big Scale Racing 2002
Radio-controlled racing roars onto the PC screen with one-fifth scaled cars (approximately 35 inches long) available in standard and "hopped up" categories. Ten individually tuned car set-ups are featured in five classes, Junior, Skilled, Trained, Expert, and Pro, with the standard setup providing heavier cars that are easy to drive,...
---