Simulation Games #4
Search a Classic Game: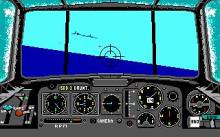 Battlehawks 1988
Fly as an American or Japanese pilot in one of 4 operations in the Pacific Theatre during WWII. This simulation can also qualify as educational software because the manual features tons of historical information. Twelve aircraft (including variants) and about 20 types of ships are represented. First of the Lucasfilm/Lawrence...
---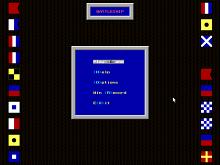 Battleship 1998
This is a shareware version of the classic board game Battleship by Milton Bradley. Two players have a grid of boxes. You use your mouse to decide where your ships should go, and compete to try to find and sink your opponents ships. There is a win record menu that tells how...
---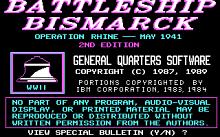 Battleship Bismarck 1987
Having Enjoyed GQS's Midway: the Battle that Doomed Japan, I was much dissapointed with Battleship Bismarck, another naval wargame that deals with the famous battle of the North Atlantic in early World War 2 between Germany's great battleship Bismarck and the English fleet and search planes. It is not that game...
---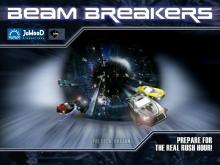 Beam Breakers 2002
Race a flying car through the crowded 3D skies above a futuristic metropolis in Similis Software's Beam Breakers. In a future New York City, flying vehicles move through traffic lanes set at multiple levels rising up between the imposing skyscrapers that define the landscape. Traffic patterns are regulated by guide...
---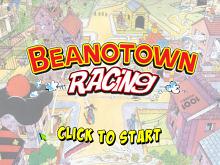 Beanotown Racing 2003

---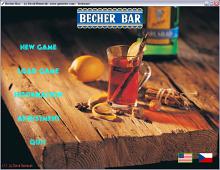 Becher Bar 2001
Becher Bar is a fun bar simulation game similar to Pizza Tycoon, except you are managing a bar rather than a restaurant. You first start with leasing or buying property for your bar, then decorate the interior with tables, plants, different floor types, lighting, and other essential components. Then create...
---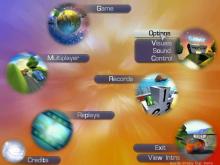 Beetle Crazy Cup (a.k.a. Beetle Buggin) 2000
Beetle Buggin' is a gem for racing fans and Volkswagen aficionados with enough action to keep nearly any gamer happy long after purchase. The best aspect of Beetle Buggin' is the five mini-games packed into one good collection. It is extremely difficult to get bored playing the game because of...
---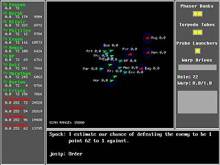 Begin 2: A Tactical Starship Simulation 1991
Begin 2 is a fleet command simulator set in the Star Trek universe. You control a fleet representing your galactic power, which can be the United Federation of Planets; the Romulan Star Empire; the Klingon Empire; or the Orion pirates, and choose a number of starships to field against an...
---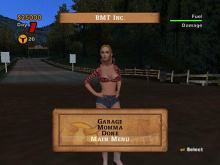 Big Mutha Truckers 2003
Big Mutha Truckers has players driving an 18-wheeler across various cities on their way to amassing a fortune hauling cargo. Rival truckers desperately want a piece of the action, of course, and players will also have to contend with corrupt law enforcement, biker gangs, and even disgruntled family members while...
---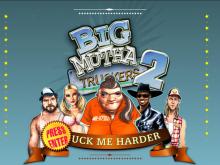 Big Mutha Truckers 2 2005
This tongue-in-cheek trucking sim sequel sends players across the U.S., behind the wheel of a big rig, moving cargo to key locations for profit and prestige. As in the first game, players can choose their own routes, making use of any back roads or secret shortcuts they may find, as...
---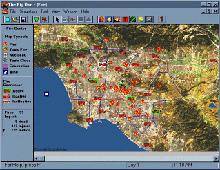 Big One, The 1994
The Big One is a simulation of the effects of an earthquake in Los Angeles. Player's task in the game is to restore order and repair damage by commanding units of police cars, fire trucks and such. In the same time you have to keep your popularity as a mayor...
---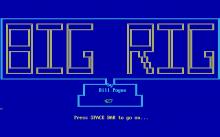 Big Rig 1987
Big Rig is a simulation that lets you experience the life of a long-distance trucker. Your task is to safely drive a 18-wheel tractor-trailer combination from coast to coast in time, trying to make a profitable trip. The gameplay and user interface are pretty basic. The game is played in text...
---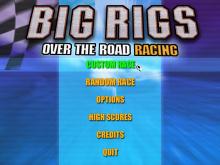 Big Rigs: Over the Road Racing 2003
Fire up that diesel, and hit the gas as you command 18 wheels of thunder. From coast to coast, you'll be hauling various loads trying to stay ahead of the law as you race across America to reach your destination before your competition. Choose from four different rigs complete with trailers,...
---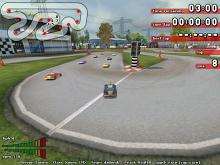 Big Scale Racing 2002
Radio-controlled racing roars onto the PC screen with one-fifth scaled cars (approximately 35 inches long) available in standard and "hopped up" categories. Ten individually tuned car set-ups are featured in five classes, Junior, Skilled, Trained, Expert, and Pro, with the standard setup providing heavier cars that are easy to drive,...
---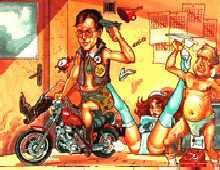 Biing! 1995
Biing!: Sex, Intrigue and Scalpels is an erotic hospital-management simulation. You must build a hospital, starting from buying a building for it, then hiring doctors, nurses and receptionists. The game contains typical management simulation elements, albeit with a humorous twist: the doctors are idiots who don't really care for their...
---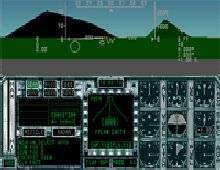 Birds of Prey 1992
Birds of Prey is a flight sim set in a fictional battle between the Soviet Union and the Nato. You can fly up to 40 different planes and also control the whole battle campaign. ...
---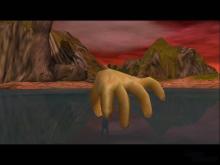 Black & White 2001
Within minutes of initializing gameplay in Black & White, it's readily apparent you're not looking at a clone of a typical good versus evil adventure or a god game. Mixing elements of empire building, resource management, life simulation, survival and brawling with complex strategies and tactics in a gorgeous fantasy...
---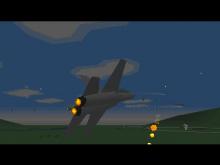 Black Knight: Marine Strike Fighter 1995
Black Knight: Marine Strike Fighter is a simulation of the F/A-18 Hornet, which is currently being used by both the U.S. Marines and U.S. Navy. At first glance, this game reminds me of F/A-18 Hornet add-on for Falcon 3.0 from Spectrum Holobyte and Apache from I-Magic, mainly due to the...
---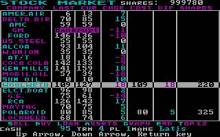 Black Monday 1987
Black Monday is a stock market simulation for one to six players. The goal is to earn as much money as possible by the end of ten turns. On each turn you will have the option of buying and selling stocks. The main screen where you can buy or sell...
---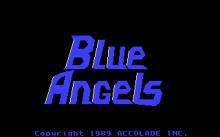 Blue Angels 1989
Blue Angels: Formation Flight Squadron is an F/A-18 flight simulator, with a focus on Air Shows. The Blue Angels are the United States' Navy Flight Demonstration Squadron, known for tight maneuvers and precision flying. The game attempts to replicate this by offering formation flying, having to react and coordinate with...
---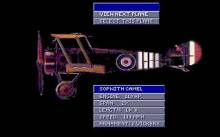 Blue Max: Aces of the Great War 1990
Blue Max is a World War I fighter plane simulator, where the player may fly fighter planes such as Fokker, Sopwith, Spad, and many other ones. The game allows split screen gaming for two players, cooperatively or competitively, with multiple 3D camera angle features. Missions involve shooting down enemy planes,...
---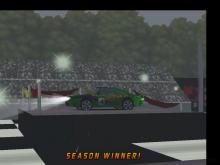 Boss Rally 1999
The box states "After Boss Rally, life in the fast lane will seem pretty dull." Unfortunately, Boss Rally seems to be stuck in the left-hand turn lane waiting for the green arrow. It's not that it's an entirely bad racing game, but it's not necessarily a fun one either. The main...
---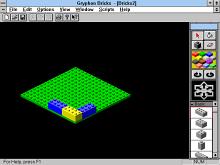 Bricks: the Ultimate Construction Toy! 1996
If you can dream it, you can build it with Bricks! Bricks is a fun and educational software tool for kids of all ages to enjoy. Use an endless supply of pieces to create the wildest cars, boats, dinosaurs- whatever you wish- all on your computer. Just click on your choice...
---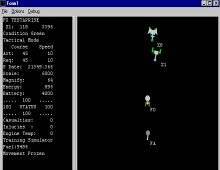 Bridge Crew 2000
Bridge Crew is an excellent spacecraft management similar to Super Star Trek and subsequent games, i.e. as spaceship commander, you will explore galaxies and engage in combat with other ships. The catch is that it is designed as a "computer assisted multiplayer RPG," which means you need a few people...
---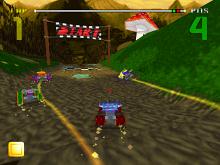 Buggy 1998
Buggy from Gremlin Interactive is a radio-controlled car simulation. Instead of being placed behind the wheel of a racing car, you control any one of sixteen custom-designed radio-controlled racing buggies over 15 undulating, cartoon-style courses. Some of the buggies are "hidden" and must be found before they can be used. The...
---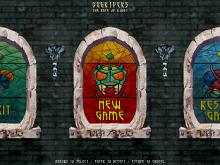 BugRiders: The Race of Kings 1998

---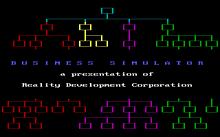 Business Simulator 1987
Business Simulator simulates the whirlwind, high-risk world of nurturing your own business from birth to IPO. And like its predecessor, Business Simulator is a great game no fan of business sim would want to miss. The gameplay is similar to WTDTYAHBS, except that it is more reflective: there are less events...
---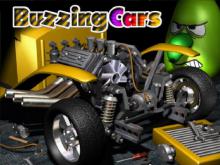 BuzzingCars 2002
The offbeat Wild Wheels is an arcade racing title in which players find themselves behind the wheel of one of a motley collection of vehicles. After choosing from a selection of seven vehicles, players can compete in one of three play variations. The first is a mission-based adventure comprising 28...
---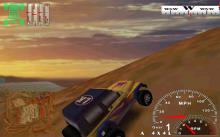 Cabela's 4x4 Off-Road Adventure 2001
Cabela's 4x4 Off-Road Adventure is action-packed, though mildly frustrating, and will likely be a hit with value conscious fans of off-road mud and snow action. If you've ever driven a powerful machine off the beaten path, the simulation will bring back some good memories. The sheer number of vehicles available...
---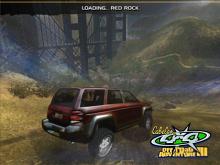 Cabela's 4x4 Off-Road Adventure 3 2003
Cabela's 4x4 Off-Road Adventure 3 offers 18 off-road vehicles equipped to deal with the hazardous conditions found during the rough and ready world of off-road driving. Environments include Baja, bayou, north woods, artic circle, mountain, dry riverbed, and a secret level. Players will choose from over 12 interchangeable parts including...
---