Simulation Games #28
Search a Classic Game: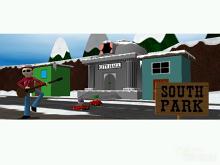 South Park Rally 2000
In an attempt to further cash in on the success of the South Park cartoon, Acclaim captures an even more faithful experience in South Park Rally as opposed to their original South Park game and definitely more so than the failed South Park: Chef's Luv Shack. However, it is a...
---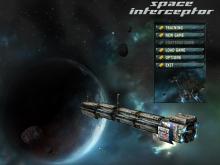 Space Interceptor 2004
This arcade-style combat sim puts players in the cockpit of a fighter ship armed with lasers, missiles, photon torpedoes, and dreaded plasma glob launchers, challenging them with missions of escort, rescue, and all-out assault in enemy space. ...
---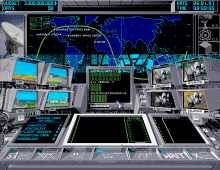 Space MAX 1992
Space M+A+X is a strategy game in which the player constructs and manages a commercial space station; similar to Project: Space Station. The first task is to get the station running, which is accomplished by sending all required personnel and modules, these are the functional units of the station, into...
---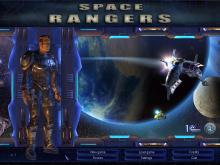 Space Rangers 2002
Essentially, the game's amazing, but I had to put myself in quarantine for a week to make sure it's actually something I have to recommend to the world. Because it might be just because it's precisely aimed at my soft spots - emergent situations, freeform universes, sheer quirkiness, and being...
---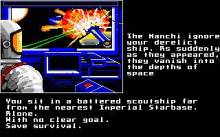 Space Rogue 1989
The Princess Blue was a trading vessel. While cruising through space, it happened upon a derelict ship floating in space. Only one crew member was allowed to investigate the abandoned ship. Suddenly, Manchi raiders appeared on the viewscreen. The Manchi managed to ambush and destroy the Princess Blue. As the...
---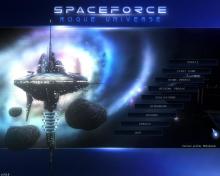 Spaceforce: Rogue Universe 2007
In the tradition of such classics as Wing Commander: Privateer and Star Control comes Spaceforce: Rogue Universe, an open-ended space travel game that combines elements of trading, fighting, and smuggling. Players can choose one of nine professions while piloting a ship across a 3D galaxy populated by 46 star systems...
---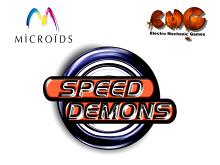 Speed Demons 1999

---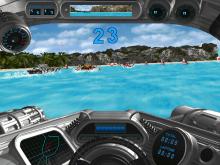 Speedboat Attack 1997
Speed Boat Attack is here and it's Out Run on water! You've got a choice of suped-up speedboats from which to choose, all armed to the teeth and built for speed and offensive power. The aim of the game is to power your boat around one of ten courses and...
---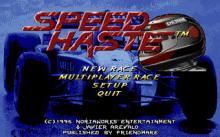 Speedhaste 1995
Speed Haste is a 3D arcade racing game with 2 types of vehicles, and different cars per type: the famous F-1 and the Stock Cars (best known as Formula Nascar), each with different characteristics and maneuverability. The player can compete in the championship mode, covering all circuits with an increasing...
---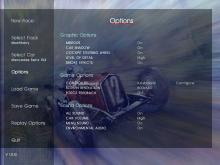 Spirit of Speed 1937 1999

---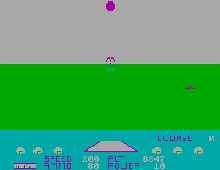 Spitfire Ace 1984
Aerial combat over Europe in World War II. Man your Royal Marine Spitfire and defend London during the Blitz. ...
---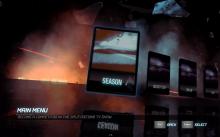 Split/Second 2010
Split/Second is a sports car racing game with realistic automobile models, arcade-style action, and destructible environments engineered for massive man-made disaster. Players become contestants in a fictional reality television show that takes speed and violence to new extremes. Races are run in urban and industrial areas constructed especially for the...
---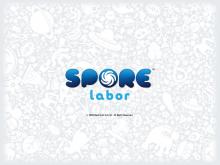 Spore Creature Creator 2008
Gamers desperate to get their hands on Spore, the "everything" simulator that follows life from primordial ooze all the way to interstellar combat, can whet their appetite with Spore Creature Creator. By letting players shape, paint, and play with an unlimited number of beings, Creature Creator offers gamers their first...
---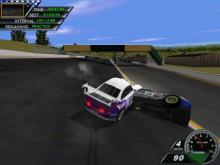 Sports Car GT 1999
Sports Car GT puts players in the driver's seat as they attempt to become the GT series champion. Among the cars included in the game are the BMW M3, Callaway C12, Lister Storm, Mosler Raptor, Panoz GTR-1, Porsche 911, Porsche 911-GT1, Saleen Mustang, McLaren F1 GTR, Mercedes CLK GTR, and...
---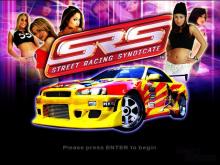 SRS: Street Racing Syndicate 2004
In a storyline inspired by films like The Fast and the Furious, Street Racing Syndicate has players making a name for themselves in the high-stakes world of underground street racing. Players begin by creating a character and then gaining notoriety by entering and winning races. Vehicles can be upgraded with...
---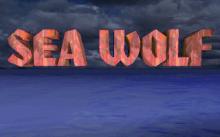 SSN-21 Seawolf 1994
Through 33 different missions (which you can play in any order or as part of a campaign), you control the nuclear submarine SSN-21 Seawolf in this sequel to 688 Attack Sub. ...
---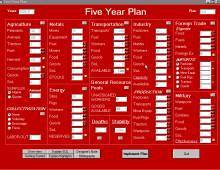 Stalin's Dilemma 2000
Many oldtime wargamers will surely remember Ed Bever, designer of many classic wargames such as Command Series (with Sid Meier) for MicroProse and No Greater Glory for SSI. After a long hiatus from commercial PC gaming, Mr. Bever has resurfaced with Stalin's Dilemma, a game about Soviet economic development between...
---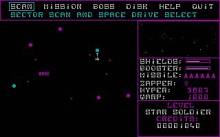 Star Lord (1987) 1987
Starlord is one of those nice I-play-it-every-now-and-then-for-10-minutes space-games. It was made in 1987 by SoftBook. Your mission is quite simple, you are a commander of a space ship and there is a universe you have to conquer. To succeed you have to scan sectors, fly through the hyperspace attack ships and...
---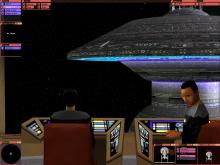 Star Trek: Bridge Commander 2002
Step into the boots of a Starfleet officer taking command for the first time -- in the sink-or-swim circumstances of a disaster in deep space. A sun erupts unexpectedly, damaging the player's ship and killing the captain. As the next ranking officer, the player takes the command chair and the...
---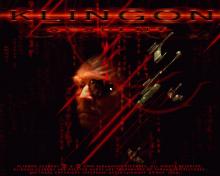 Star Trek: Klingon Academy 2000
Honor, courage, glory, no fear of death ... these are the prerequisites to being in General Chang's elite academy for prospective Klingon ship commanders. If you prove to him that you possess these characteristics as well as the ability to make quick decisions and push your limits, maybe, just maybe,...
---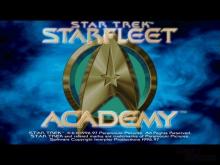 Star Trek: Starfleet Academy 1997
Just about anyone who has seen the original Star Trek television show, any of the "Next Generation"-era series, or one of the several movies based on the franchise has probably daydreamt of sitting in the Captain's chair shouting things like "Evasive Action!" "Red Alert!" or "Prime Photon Torpedoes!" as a...
---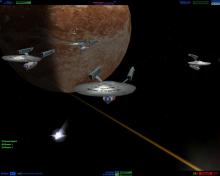 Star Trek: Starfleet Command 1999
Usually, in the realm of electronic gaming, when the words in the title include "Star Trek," you usually have a game that is synonymous with "crap." While there have been some great games for the series, like Interplay's Star Trek: 25th Anniversary and Judgement Rites, for every game that gets...
---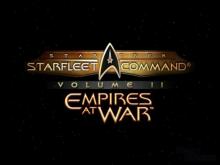 Star Trek: Starfleet Command 2 - Empires at War 2000
In the ever growing world of computer titles encompassing the Star Trek universe, Star Trek: Starfleet Command Volume II: Empires at War makes a nice counterpart to the ground based, multi-planet Star Trek: New Worlds, released just a few months previously. You can choose any one of eight races and...
---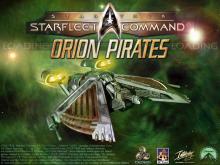 Star Trek: Starfleet Command 2 - Orion Pirates 2001
Virtual captains again venture out to the vast reaches of Federation space through this next episode in the Starfleet Command series. Though billed as an expansion pack, this is a stand-alone release that does not require any of the original games to play. In Star Trek: Starfleet Command - Orion...
---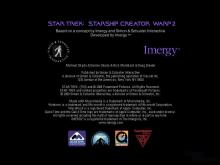 Star Trek: Starship Creator Warp 2 2000
Star Trek: Starship Creator Warp II encompasses both design and tactical combat. You begin with a standard ship, one of seven provided, and redesign it using various parts and attachments. Once completed, use the rebuilt ship to perform various missions and gain money for improvements or buy more ships and...
---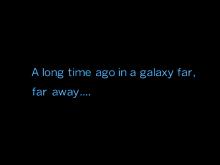 Star Wars Episode I: Racer 1999
Star Wars: Episode I: Racer for Windows is essentially a straight port of the Nintendo 64 version, and I'd have to say it doesn't handle nearly as well as its home videogame system cousin. Of course, this isn't a game which I've really enjoyed on either platform, so it might...
---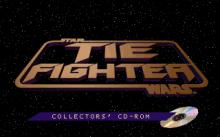 Star Wars TIE Fighter (Collector's CD-ROM) 1995
From the first mission to the last, TIE Fighter has you firmly bolted into your pilot's chair. As you take an X-wing into your sights and blast it to nothing, you can't help but grin with evil glee. This is TIE Fighter. Armed with a Gravis gamepad, it is quite easy...
---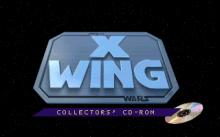 Star Wars X-Wing (Collector's CD-ROM) 1994
If you love Star Wars, then you will really enjoy Star Wars: X-Wing Collector's CD-ROM -- about as close as you can get to actually joining the Rebel Alliance. The game accurately represents the Star Wars universe as you pilot a variety of Rebel starfighters through mission after mission. Each craft...
---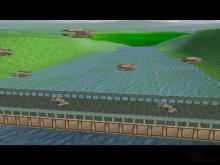 Star Wars: Battle for Naboo 2001
Take to the skies above Naboo and protect the planet from the onslaught of a greedy invasion by the domineering Trade Federation. This is the call to arms in Star Wars: Episode I: Battle for Naboo. Though most of the action takes place in a fighter or defense vehicle high...
---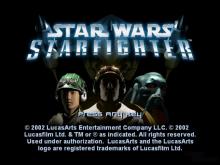 Star Wars: Starfighter 2002
The infectious arcade-style gameplay of Star Wars: Rogue Squadron returns in Star Wars: Starfighter. Pilots won't have to waste much time with strategy since the shooting and explosions begin immediately. Fortunately, the point-and-shoot missions are mostly well planned and fun, so the absence of tactics and story can be forgiven. Learning...
---