Simulation Games #28
Search a Classic Game: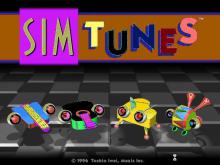 SimTunes 1996
Sim Tunes is an excellent way for people, especially children, to learn music. It is somewhat complicated for a young child to learn but is a good game for anyone in third grade or higher. It reminds me of a musical Light Bright game. The game is very creative and uses...
---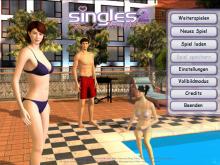 Singles 2: Triple Trouble 2005
Romantic comedy Singles 2: Triple Trouble involves three young singles who share an apartment in the city. Players have a whole host of new relationship possibilities to manage, along with the everyday necessities of going to work, maintaining a 'happy home' and equipping their flat with the latest furniture and...
---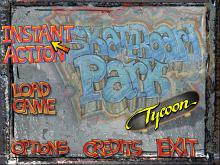 Skateboard Park Tycoon 2001
Derivative of RollerCoaster Tycoon, Skateboard Park Tycoon attempts to cash in on the popularity of skateboarding and business sim games, but combines them without much concern for the overall effect. Skateboard Park Tycoon will obviously appeal to fans of extreme sports more than casual players, but most everyone will leave...
---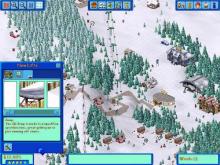 Ski Resort Tycoon 2000
Ski Resort Tycoon gives players the opportunity to build, manage, and operate a ski resort. Chair lifts, runs with varying difficulty, hotels, condos, restaurants, and cafes are all available and important parts of a working resort. The included terrain editor allows enthusiasts to micromanage their mountain and create unique runs;...
---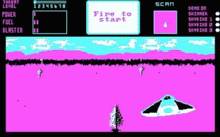 Skyrunner 1987
You are descending in the skimmer on the hostile planet to eliminate Harvester. But you may do this only in a skybike, which should be dropped down from the skimmer. The gameplay is flown in third-person perspective, while you are controlling your vehicle (skimmer or skybike) always flying forward. Moving left...
---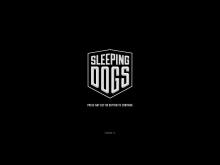 Sleeping Dogs 2012
Whenever a game experiences a delay from its expected release date, potential buyers should feel a bit apprehensive over its quality. And when a publisher decides to outright cancel a project when it was nearly complete? It typically means the game is so troubled that it's beyond redemption. At least,...
---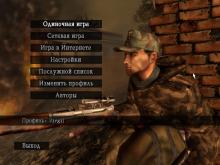 Sniper Elite 2005
Originally known as Sniper Elite: Berlin 1945, this tense game of World War II intrigue from British developer Rebellion shoots across the Atlantic thanks to Namco. Players take the role of an American marksman working for the Office of Strategic Services, who is stationed in war-torn Berlin and must use...
---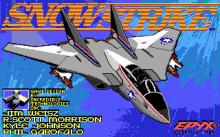 Snow Strike 1990
You must fly an F14-LBC "Rapier" on a series of missions all along Colombia. You've land missions like free flight, destroy drug labs, bomb drug refineries, destroy drug stores and destroy drug convoy. You've aircraft carrier missions like free flight, destroy enemy aircraft carriers, destroy drug ships and destroy enemy...
---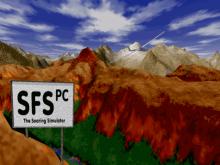 Soaring Simulator, The 1998
The Soaring Simulator 3 is a flight simulator focusing on gliders (also known as "sail-planes") - aircraft that have no engines and fly silently, using thermals (rising expanses of hot air) to stay aloft for extended periods of time. A sophisticated flight model emphasizes the unique characteristics of these special aircraft....
---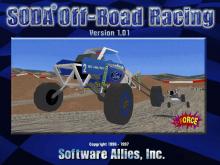 SODA Off-Road Racing 1997
Sierra's SODA Off-Road Racing is one of those games which looks great until you load it up and realize why it was on special at the computer store. The graphics are excellent and the features are wide-ranging and impressive. The sound is adequate. The gameplay, however, is horrendous; controlling your...
---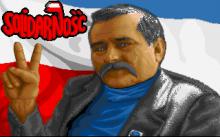 Solidarnosc 1991
Solidarnosc is a political simulation of the Polish underground freedom movement that culminated in the Solidarity trade union in 1980. The action begins when the communist government enforces the martial law on December 13th, 1981. Player's goal is to win support of the citizens and thus weaken the oppressive government. At...
---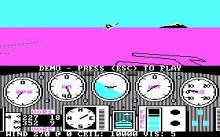 Solo Flight 1985
A simulation that has you flying Mail runs from many different airports in one of 5 states of America. For a game that arrived some 24 years ago now, it still manages to feature an impressive amount of remarkable details for the time, such as VOR towers readings, DME, ILS,...
---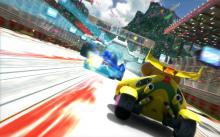 Sonic & SEGA All-Stars Racing 2010
Sonic & Sega All-Stars Racing is a classically styled kart racing game, with zippy vehicles, fantasy-themed courses, and over-the-top power-ups. Players choose to race as a favorite Sega game character, from a roster of 20 that includes Sonic, Tails, and Dr. Eggman, as well as Ai Ai and his monkey-balled...
---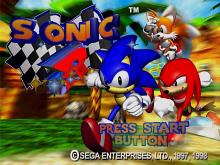 Sonic R 1999
Admit it -- no one wants to hear that a Sonic game could ever be less than decent. Well, the truth hurts but it has to be told. Sonic R shares the same common problems that other less-than-decent games seem to have that hinder gameplay in more than several ways....
---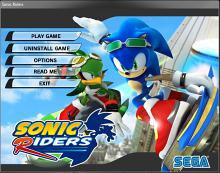 Sonic Riders 2006
Sonic Riders finds the iconic hedgehog taking a breather from his platform exploits and engaging in high-speed air board races with 16 of his beastly buddies. Dr. Eggman plays host to an intergalactic tournament spanning 14 tracks, from the industrial Metal City to the tropical Splash Canyon, each filled with...
---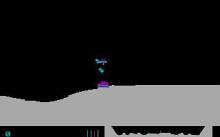 Sopwith 1984
Sopwith is a game where the player flies a sopwith biplane, trying to shoot down enemy planes and destroy all enemy buildings. It can be played in single player or in skirmishes against the AI. ...
---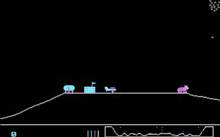 Sopwith 2 1985
You play single player or against the computer, flying a sopwith biplane, and trying to shoot down the enemy planes and destroy all the enemy buildings. Sopwith II is an update to Sopwith that adds gravity, smoother graphics, birds and oxen, recording and playback of games, multiple levels, and runs...
---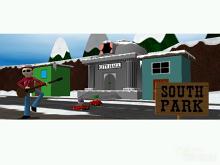 South Park Rally 2000
In an attempt to further cash in on the success of the South Park cartoon, Acclaim captures an even more faithful experience in South Park Rally as opposed to their original South Park game and definitely more so than the failed South Park: Chef's Luv Shack. However, it is a...
---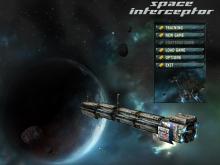 Space Interceptor 2004
This arcade-style combat sim puts players in the cockpit of a fighter ship armed with lasers, missiles, photon torpedoes, and dreaded plasma glob launchers, challenging them with missions of escort, rescue, and all-out assault in enemy space. ...
---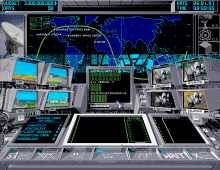 Space MAX 1992
Space M+A+X is a strategy game in which the player constructs and manages a commercial space station; similar to Project: Space Station. The first task is to get the station running, which is accomplished by sending all required personnel and modules, these are the functional units of the station, into...
---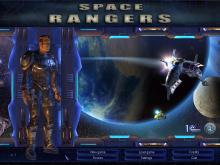 Space Rangers 2002
Essentially, the game's amazing, but I had to put myself in quarantine for a week to make sure it's actually something I have to recommend to the world. Because it might be just because it's precisely aimed at my soft spots - emergent situations, freeform universes, sheer quirkiness, and being...
---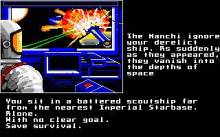 Space Rogue 1989
The Princess Blue was a trading vessel. While cruising through space, it happened upon a derelict ship floating in space. Only one crew member was allowed to investigate the abandoned ship. Suddenly, Manchi raiders appeared on the viewscreen. The Manchi managed to ambush and destroy the Princess Blue. As the...
---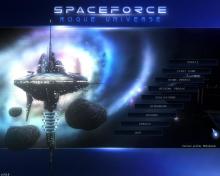 Spaceforce: Rogue Universe 2007
In the tradition of such classics as Wing Commander: Privateer and Star Control comes Spaceforce: Rogue Universe, an open-ended space travel game that combines elements of trading, fighting, and smuggling. Players can choose one of nine professions while piloting a ship across a 3D galaxy populated by 46 star systems...
---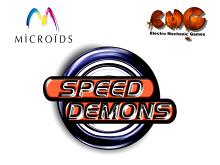 Speed Demons 1999

---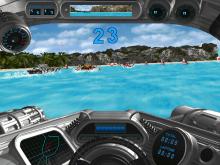 Speedboat Attack 1997
Speed Boat Attack is here and it's Out Run on water! You've got a choice of suped-up speedboats from which to choose, all armed to the teeth and built for speed and offensive power. The aim of the game is to power your boat around one of ten courses and...
---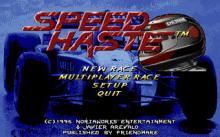 Speedhaste 1995
Speed Haste is a 3D arcade racing game with 2 types of vehicles, and different cars per type: the famous F-1 and the Stock Cars (best known as Formula Nascar), each with different characteristics and maneuverability. The player can compete in the championship mode, covering all circuits with an increasing...
---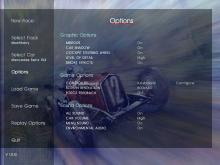 Spirit of Speed 1937 1999

---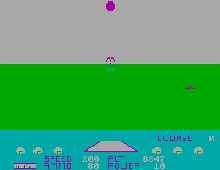 Spitfire Ace 1984
Aerial combat over Europe in World War II. Man your Royal Marine Spitfire and defend London during the Blitz. ...
---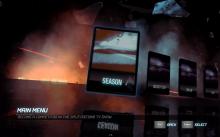 Split/Second 2010
Split/Second is a sports car racing game with realistic automobile models, arcade-style action, and destructible environments engineered for massive man-made disaster. Players become contestants in a fictional reality television show that takes speed and violence to new extremes. Races are run in urban and industrial areas constructed especially for the...
---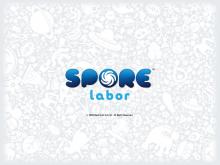 Spore Creature Creator 2008
Gamers desperate to get their hands on Spore, the "everything" simulator that follows life from primordial ooze all the way to interstellar combat, can whet their appetite with Spore Creature Creator. By letting players shape, paint, and play with an unlimited number of beings, Creature Creator offers gamers their first...
---