Simulation Games #12
Search a Classic Game: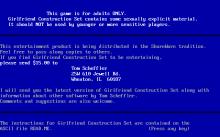 Girlfriend Construction Set 1989
This game pits the player as a single man on the prowl for some action. Custom-building the personality and traits of a romantic counterpart, the game can simulate a wide variety of dating experiences, each of which scenarios offers a number of multiple-choice questions yielding an impact on how well...
---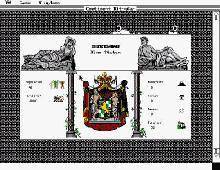 Global Dilemma: Guns or Butter, The 1990
Following Balance of Power, designer Chris Crawford stuck to the big-picture approach but shifted the focus from power politics to macroeconomics. In a grassroots simulation of industrial production and allocation, players balance a country's military and social spending to survive in an environment of fictitious nations competing for land and...
---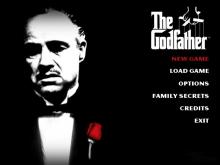 Godfather, The: The Game 2006
Electronic Arts makes an offer it hopes fans of Mafioso mythology cannot refuse, in this video game translation of the award-winning 1972 Francis Ford Coppola film. Players take the role of a small-time thug, newly inducted into the Corleone family and looking to make it big. By running missions for...
---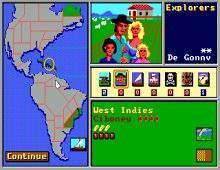 Gold of the Americas 1989
In this turn-based exploration game, turns are a whopping ten years each with a full game consisting of only thirty total turns. That's a healthy three-hundred year span in which to discover and exploit the Gold of the Americas. In this case, all three Americas are included: South, Central and...
---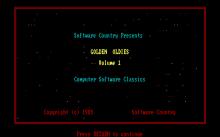 Golden Oldies Volume 1 (a.k.a. Eliza, Life, Adventure, Pong) 1985
Description at MobyGames says it all about this quirky piece of software gaming history - made back when Software Toolworks was still called "Software Library" :) "Probably the first retro-collection ever foisted upon the buying public, [Golden Oldies is a] collection of 4 classic computer games (well, 3 computer games...
---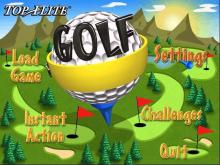 Golf Resort Tycoon 2001
Golf Resort Tycoon is fun and challenging, as are many offerings from Activision, but it is also an underdeveloped and unfulfilled promise, as one might expect from the "Value Publishing" division of any game company. The title joins the growing trend of titles bearing an excellent concept but sacrificing quality...
---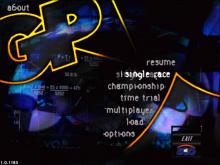 GP500 1999

---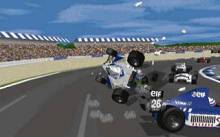 Grand Prix 2 1995
All the circuits and drivers of the 1994 Formula 1 World Championship is recreated in Geoff Crammond's second racing simulation. The game is viewed from within the cockpit - external views are provided primarily for use in replays or demonstrations. Texture mapping and full detail in the rear view mirrors...
---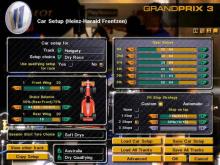 Grand Prix 3 2000
Picture a rating scale for car racing games that increases in terms of realism from left to right. Regardless of what game is at the lowest end, the title at the farthest right needs to move left to make room for Grand Prix 3. This simulation possibly incorporates the most...
---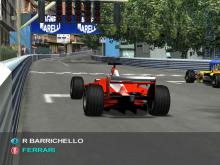 Grand Prix 4 2002
Geoff Crammond's Grand Prix 4 features a new graphics engine with anti-aliasing, environment mapping, and cars with 3000+ polygons each. Over 30,000 photos were used during production to help ensure realism, and the pit crews have been created with the aid of motion capture photography. The computer car AI has...
---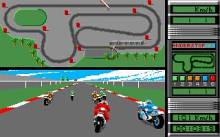 Grand Prix 500 2 1991
You can choose between 4 bikes, 12 tracks (including favourites like Brno, Suzuka and Spa), with 1 or 2 players in this Grand Prix motorcycle racing simulation. You can play a full season including qualifying modes, a single race, or simply practice a circuit to learn it and master the...
---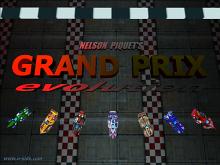 Grand Prix Evolution 2000

---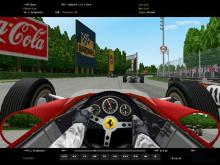 Grand Prix Legends 1998
Open-wheel mayhem... the pavement flying scant inches beneath the bottom of your seat.. V12 engines screaming for mercy at 11,000 RPM's.. Grand Prix Legends takes you back to the earliest days of Grand Prix racing. Days when drivers had to carve their path to victory without the benefits of computerized...
---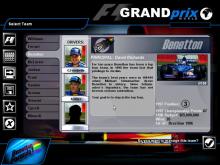 Grand Prix World 1999

---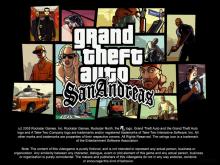 Grand Theft Auto: San Andreas 2005
Welcome to the '90s, Grand Theft Auto-style: Guns N' Roses, Dr. Dre, grunge, rising gang violence, and bad political talk radio. As usual, exploring the enormous world while listening to the various radio stations is the best part of the game. Road rage, sub-machine guns, and Ozzy Osbourne mix well....
---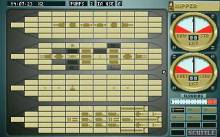 Great Naval Battles 1 1992
Includes both expansion packs. Great Naval Battles: North Atlantic 1939-1943 is the first of four Naval Combat Simulators by Strategic Simulations Inc. in the 1990's. The player commands either the British Navy or German Navy during WW II. Fight an entire campaign, mini campaigns or individual battles. The game includes a...
---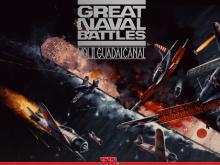 Great Naval Battles 2: Guadalcanal 1994
Great Naval Battles Vol. II is the follow-up sequel to the original Great Naval Battles, the epic World War II submarine warfare simulator. Designed to be historically accurate, the game gives a user the opportunity to replay the classic battles leading up to Trafalgar. Players are able to control eight...
---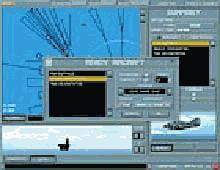 Great Naval Battles 3 1995
Great Naval Battles: Fury in the Pacific is the third installment of Strategic Simulations Advanced Simulator Series. Fury in the Pacific is a huge naval combat simulation which encompasses the entire Pacific War. All major American and Japanese ships and aircraft of the Pacific Theatre are included. A Random Battle...
---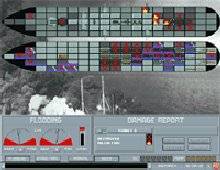 Great Naval Battles 4 1995
One of the ironies in the years preceding World War II saw the leading powers reach an agreement in 1921 to observe a "naval holiday"; no capital ships would be built. Since the launching of the British battleship Dreadnaught some fifteen years earlier, Britain, France, Germany, Japan, Italy, and America...
---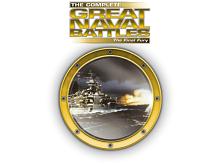 Great Naval Battles 5 1996
Great Naval Battles V: Demise of the Dreadnoughts: 1914-18 is the final entry in SSI's long line of good World War sea battle simulations. The game is essentially the same as GNB 4, but with WWI ships instead of WWII, and no aircraft. There is a wide range of scenarios,...
---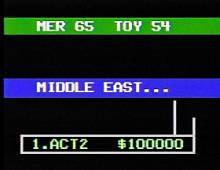 Great Wall Street Fortune Hunt, The 1982
The Great Wall Street Fortune Hunt, as part of the ambitious Master Strategy series, does a commendable job of simulating a stock market ticker. Twenty-seven stock prices, representing real companies like IBM and McDonald's, scroll across the screen, as one or more players buy and sell shares. The computer tracks...
---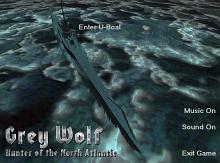 Grey Wolf: Hunter of the North Atlantic 1994
The submarine sim experts at Subsim.com says it all in a very thorough review about this marginally average, little-known WWII U-boat submarine sim: "The package containing the Grey Wolf - Hunter Of The North Atlantic U-boat simulation is very alluring. A handsome picture of a U-boat beckons you for a sea...
---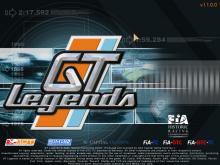 GT Legends 2005
GT Legends is designed to deliver a believably detailed driving simulation, with a sophisticated, encompassing physics model and contemporarily impressive graphics. Like the development team, most of the game's tracks are set in Europe, but the selection of available 1960s and '70s autos comprises an international selection of manufacturers, and...
---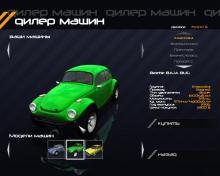 GTI Racing 2006
Gamers are invited to grab the wheel, push the pedal to the metal, and watch out for brick walls in GTI Racer. The game features officially licensed Volkswagen cars including, 15 models spanning the five generations of the golf series, the T1 "Samba" Transporter (also known as the VW Bus),...
---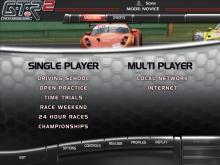 GTR 2: FIA GT Racing Game 2006
Made to appeal to a wider audience than just the hardcore racing sim fan, this sequel to 2005's indie hit features three difficulty settings and a "Driving School" mode with 45 lessons on braking, acceleration, overtaking, and cornering. After players finish school, they can choose drivers, teams, and circuits licensed...
---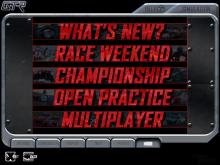 GTR: FIA GT Racing Game 2004
This PC racing game is based on the FIA GT Championship, the European touring car competition sometimes compared to NASCAR in the U.S. The game has players signing on with a team and racing in their choice of over 70 brand-name autos, including several models from BMW, Ferrari, Maranello, and...
---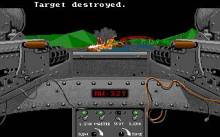 Gunboat 1990
Gunboat is a 2D action simulation. You take control of a U.S. Gunboat in several conflict zones. Your Gunboat carries a crew of four men: - A first-class petty officer who serves as boat captain and pilot - A gunner's mate, who controls the forward guns - An engine man, who takes care of...
---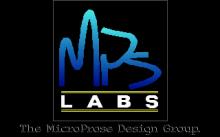 Gunship 2000 1991
This came out in the early 90's and as a 14 year old I remember thinking at the time that the graphics were awe-inspiring. By today's standards (and things have moved on a bit since the PS/1) things of course are looking a little chunky and 'pixilated', however unlike myself...
---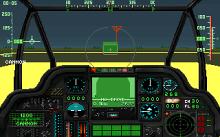 Gunship 2000 (CD-ROM Edition) 1993
This is a compilation of the original Gunship 2000 and the Gunship 2000 Scenario Disk and Mission Builder. Take the Apache, the new Longbow Apache, The Blackhawk, Comanche Scout, Comanche Gunship, or the MD-500 Defender on campaigns or missions. Updated graphics engine has much more detailed terrain variation with true valleys/hills...
---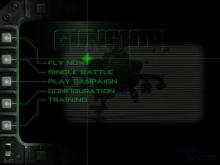 Gunship! 2000
The 2000 release of MicroProse Software's Gunship! represents a total rebuild of the company's original games from 1986, 1991, and 1996, upgraded for Windows gameplay. While totally revamped, the core of gameplay remains focused on piloting attack helicopters in both simulation and action modes, as well as head-to-head or cooperative...
---