Simulation Games #19
Search a Classic Game: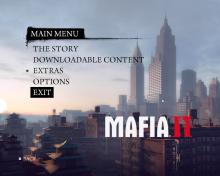 Mafia II 2010
In a win-or-die-trying romp through America's happy days, Mafia II players vie for underworld ascendancy, in the role of a young thug who's willing to drive and shoot his way in and out of whatever trouble it takes to get the job done. The original Mafia won a gangland of...
---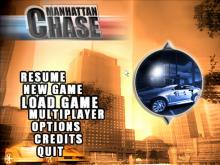 Manhattan Chase 2005
"Manhattan Chase will let you choose between Angel, a brave and proud member of the NYPD, and Yasmin, a cold-hearted and sadistic criminal. Reveal the exciting story about these two completely different girls by finishing all episodes from both sides of the law! As if these action-packed story-episodes are not...
---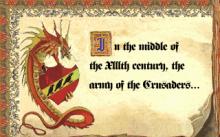 Marco Polo 1995
Marco Polo is a business simulation game. You act as Marco Polo, the young Venetian merchant, and travel in Asia. Your goal is to become rich in making business in native markets. You can also accomplish missions. These missions are illustrated by numerous pictures from Italian TV series. As a...
---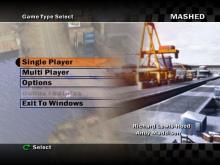 Mashed: Drive to Survive 2004
So there you are, at the head of the pack. You've driven smartly, gently nudged one of your competitors to a flaming death over the edge of a towering cliff, let loose on another with a blast of machine gun fire, and kept your car pointed in the right direction...
---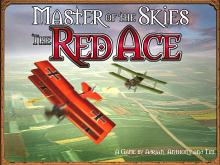 Master of the Skies: The Red Ace 2001
Originally released under alternate titles Master of the Skies: Red Ace and Hunt for the Red Baron, Red Ace is a simplistic air combat simulation featuring four historic attack planes from World War I. This selection includes the Airco DH2, Sopwith Camel, Bristol Scout, and Spad VIII, each resembling its...
---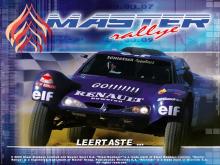 Master Rallye 2002
Race more than 20 accurately modeled off-road vehicles in 30 stages from Paris to Moscow to compete for the Cross-Country Rally World Cup. Master Rallye requires precision driving, skillful short-term driving tactics, and long-term navigation strategy as you slip, slide, bounce, race, and pound your way through seven European countries...
---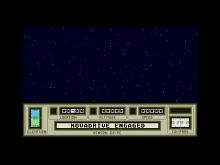 MDDClone (a.k.a. Mercenary/Damocles/Dion Crisis Clone) 2005
MDDClone is an amazing clone of C64/Spectrum classic Mercenary (both the original game, Escape from Targ, and The Second City mission disk) and its sequel Damocles and all mission disks for Windows. Originally designed by Paul Woakes, Mercenary is one of the best vector-based space flight/exploration games ever made. In...
---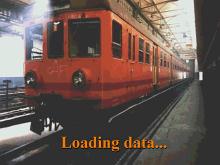 Mechanik 1997
Perhaps the world's only first-person train driving simulation ever made until Microsoft's Train Simulator and the superb simulator from Japan called BVE, Mechanik is a reasonably realistic sim made by a group of Polish programmers with a passion for trains. The game lets you play the role of a train...
---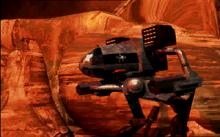 MechWarrior 2 (Limited Edition) 1996
MechWarrior 2 is perhaps the single most important game in defining giant robot simulators. The concept has been tried before, most notably with the original MechWarrior. But MechWarrior 2 takes the genre so far above previous efforts that it has become the new high watermark by which all other giant...
---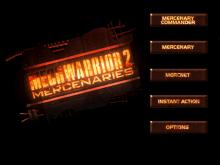 MechWarrior 2: Mercenaries 1996
MechWarrior 2: Mercenaries is a great improvement on MechWarrior 2. It also returns to the theme initially introduced in the original MechWarrior: mercenary action. You begin the game as a mercenary taking out contracts in the Inner Sphere succession wars, experience the frightening arrival of the Clans and play through...
---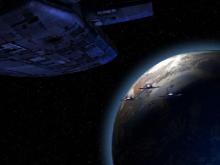 Mechwarrior 4: Mercenaries 2002
Money makes the world go around, and such is still the case in the year 3063. MechWarrior 4: Mercenaries picks up with the Inner Sphere embroiled in a civil war between the Federated Commonwealth and the Lyran Alliance. Hired muscle is in great demand. As the leader of newly authorized...
---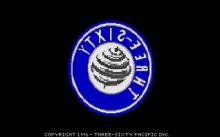 Megafortress 1991
Megafortress is a flight simulation based on the premise of Dale Brown's Flight of the Old Dog novel. The player is in command of a crew flying a super modified and experimental B-52 bomber, outfitted with the latest weapons and stealth technology. (In the novel, it was more advanced than...
---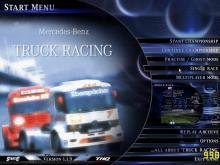 Mercedes-Benz Truck Racing 2000
When Carl Benz built his first truck in 1895, it's safe to assume the thought of his moniker one day gracing the mantle of these walloping 5-ton racers wouldn't have occurred to him. But far from turning in his grave, the old man would be proud of this crunching sport...
---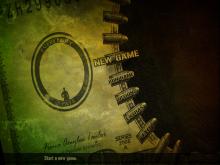 Mercenaries 2: World in Flames 2008
Mercenaries 2: World in Flames continues the open-world warfare that helped distinguish its Xbox and PS2 predecessor. You are cast in the role of a heavily armed mercenary, whose truculent talents go to the highest bidder. The destination this time around is Venezuela, where a military coup has instigated a...
---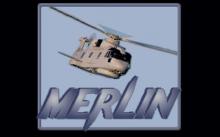 Merlin 1993
In this game you fly the Royal Navy Merlin helicopter, within the environment of the Navy's training simulation. The action is viewed in 3D from one of a range of camera angles, and digitised sound effects are included. You begin near a frigate, and the aim is simply to land...
---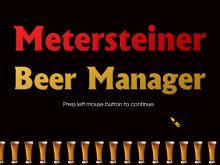 Metersteiner Beer Manager 1997
Metersteiner Beer Manager is a very well designed but little-known shareware business game from Germany that tackles an attractive business that is rarely depicted in a PC game. Mark Silva of RealBeer.com says it all about this fun game in his review: "Metersteiner Beer Manager, a new brewery oriented, SimCity-type...
---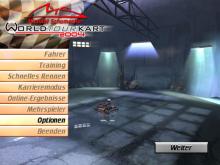 Michael Schumacher World Tour Kart 2004 2004

---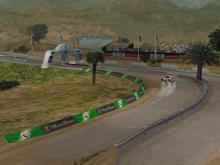 Michelin Rally Masters: Race of Champions 2000
Rally racing can be fun, especially when experienced from the comfort of your own home in front of a computer. Digital Illusions does a nice job of transforming the Race of Champions event into a viable and fairly exciting rally simulation. While it's not the absolute best in the genre,...
---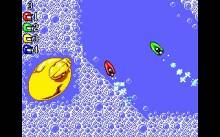 Micro Machines 1994
If you're bored of racing Formula 1 cars, rally cars or MotoGP bikes in their natural habitats, the Micro Machines series could be for you. It involves racing miniatures representing particular vehicle types across a particular terrain found around the house. The Sports Cars race on the desktop, 4x4s in...
---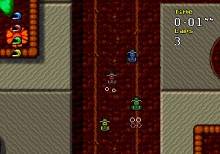 Micro Machines 2 1995
The second game of the Micro Machines series. Like in its predecessor, you behind the steering wheel of an extremely small car. You race around on interesting places, like a table, a treehouse and many more. The control of the cars is sometimes quite difficult, especially if you don't know...
---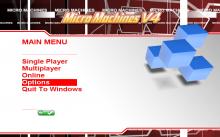 Micro Machines V4 2006
Former toy manufacturer Galoob's miniature car series races onto the PC with multiplayer support, hundreds of vehicles, and a zany selection of offbeat environments. Instead of racing on traditional courses, the tiny cars skitter across breakfast tables, kitchen floors, pool tables, bathtubs, science labs, and other unlikely venues. The diverse...
---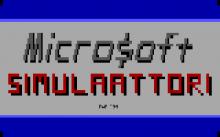 Micro$oft Simulator 1994
Have you ever wondered what a day in the life of Bill Gates is like? Some cynical Finnish programmers decided to cobble together this little program to illustrate the big business decisions coming across Mr. Gates' desk. Starting with a pile of cash, the player needs to decide how to...
---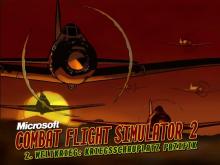 Microsoft Combat Flight Simulator 2: WWII Pacific Theater 2000
The second WWII flight simulation in the series, Microsoft Combat Flight Sim 2: WWII Pacific Theater focuses on the action between Japanese and U.S. fighter pilots in the Pacific. Like the earlier Microsoft Combat Flight Sim WWII Europe Series, extensive effort was devoted to making all aspects of this game...
---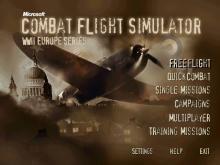 Microsoft Combat Flight Simulator: WWII Europe Series 1998
World War II rages in the skies over Europe. Pilots leap at the chance to show off their skills for the Royal Air Force (RAF), the United States Army Air Force (USAAF) or the Luftwaffe. In Microsoft Combat Flight Simulator: WWII Europe Series, you have the chance to fly for...
---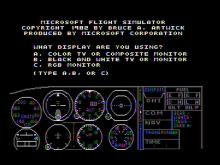 Microsoft Flight Simulator (v1.0) 1982
Even back in 1982, Microsoft's first release of Flight Simulator was advanced enough to meet FAA regulations, giving players full control of the instrument panel. The sim is loaded with features, configurable for any experience level, and includes more than 20 airports with varied terrain. ...
---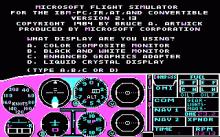 Microsoft Flight Simulator (v2.0) 1984
The second version of Microsoft's flight simulator. Just like the ones that came after, it was a very sophisticated simulator for its time. Major added features included more hardware support, more simulation variables, and many overall tweaks. ...
---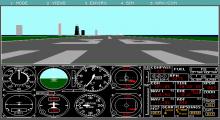 Microsoft Flight Simulator (v3.0) 1988
A flight simulator featuring three different planes, over 100 different airports and maps for major U.S. cities. Microsoft Flight Simulator also includes formation flying, a NAV system and a few other bells and whistles. ...
---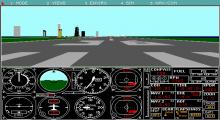 Microsoft Flight Simulator (v4.0) 1989
Version 4 of Flight Simulator was released just 15 months after version 3. The changes include: Makeshift airplane designer, which allowed for wing adjustments and weight, speed, and color changes. New aircraft: Sailplane Random weather patterns Dynamic scenery (e.g. air traffic) Like the previous release, version 4 included scenery for five cities (New York, Seattle,...
---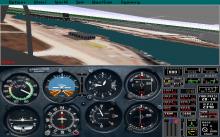 Microsoft Flight Simulator (v5.1) 1993
PC gaming has had it's fair share of dynasties over the years. The King's Quest Series, The Bard's Tale, and Hardball are a few examples. But perhaps the oldest and most renowned of these is Microsoft's Flight Simulator. In it's fifth incarnation, Flight Simulator has gotten another facelift. Sporting advanced...
---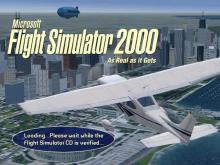 Microsoft Flight Simulator 2000: Professional Edition 1999
In a series that got its start in 1982, Microsoft has continually updated, enhanced and improved their Flight Simulator on a fairly regular basis. With the release of Microsoft Flight Simulator 2000: Professional Edition, the companion game to Microsoft Flight Simulator 2000, the simulation carries its legions of fans and...
---