Simulation Games #19
Search a Classic Game: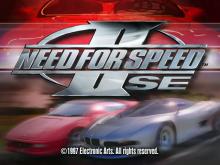 Need For Speed 2 Special Edition 1997
Electronic Arts struck gold with Need For Speed as it became the most popular racing game on the PC to date (1998). Now a number of years later, Need For Speed II has finally hit the PC with some noticeable changes. Need For Speed II features eight new vehicles (Ferrari F50,...
---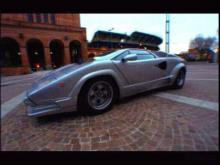 Need for Speed 3: Hot Pursuit 1998
Need for speed... those words that come into mind every time we see an exotic car on the street, and dream about how we could realize that 'need' had we had a V12, 370 cu.in., 627hp-engine-powered monster that believes it to be its right to vandalize the state-maintained highways by...
---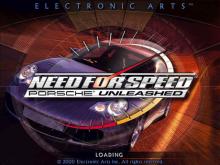 Need for Speed 5: Porsche Unleashed 2000
Driving just became more fun with EA's Need for Speed: Porsche Unleashed. Yet what almost turns out to be a joyous racing experience, the less creative imagination coupled with noticeable flaws leave this game in the dust behind even their own previously released Need for Speed titles! The worst part can...
---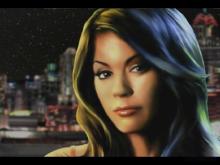 Need for Speed Underground 2 2004
The Need for Speed goes back underground, to add more customization and role-playing-styled challenges to the long-running racing series. This follow-up steers players though the main drags and back-alleys of an interactive city, which is divided into five different neighborhoods. By seeking out street races and earning a reputation, players...
---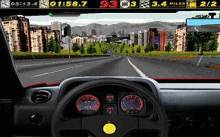 Need for Speed, The 1995
Released in 1995, Need for Speed is a pioneer of racecar games that combines simple but fast paced arcade style gameplay with a choice of realistically simulated sports cars. Players race against computer-controlled cars on eight tracks using machines like the Dodge Viper, Lamborghini, Ferrari, Porsche 911, Corvette, Mazda RX7,...
---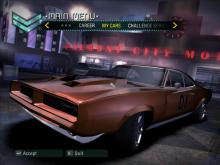 Need for Speed: Carbon 2006
Need for Speed: Carbon -- Collector's Edition is ready to take you to the heart of underground racing. Set in the outskirts of the city, you begin by declaring a class allegiance, picking your crew, and finally, deciding which of the 50 tunable cars you want to make your own....
---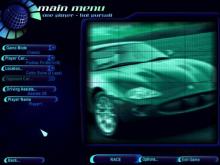 Need for Speed: High Stakes 1999
Following its prior siblings in the Need for Speed series, comes Need for Speed: High Stakes, the fourth chapter in this racing/pursuit set of games from Electronic Arts. This time around, there are new cars, new courses and some other little features that add to the intensity. When you pop in...
---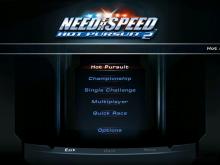 Need for Speed: Hot Pursuit 2 2002
Need for Speed: Hot Pursuit 2 redefines the series for the PC with four play modes, five types of races, and online multiplayer action. In Single Challenge, players earn points based on performance to unlock new cars and tracks, while Hot Pursuit and Championship modes offer a series of races...
---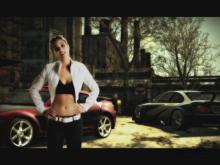 Need for Speed: Most Wanted 2005
The long-running Need for Speed series races into new territory with this cross-platform, cross-generational release. Most Wanted is built upon many of the fan-favorite features and modes from previous games in the series, including a forgiving yet credible physics engine, vehicles of real-life makes and models, and state-of-the-art graphics. As...
---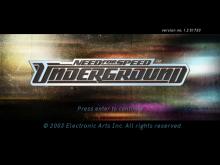 Need for Speed: Underground 2003
EA Games' vaunted Need for Speed series, which first hit the gas in 1995 on the 3DO platform, continues with the multi-platform release of Need for Speed: Underground. As the title suggests, players are embroiled in the shadowy world of illicit street racing. Players will enlist in various underground events...
---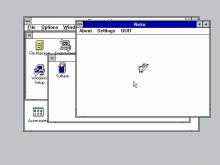 Neko 1991
A kind of proto-Catz, Neko places an animated cat in a window on your desktop. While this is more of a software toy than a "game" per se, certainly you play with it: Neko chases the mouse cursor, scratching at the window borders if they get in the way....
---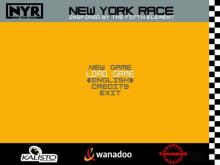 New York Race 2001
'Inspired by' the Fifth Element film apparently; though it appears to have drawn more than a little inspiration from just about every arcade racer ever, too, as I quickly discovered upon loading up Kalisto's latest hope. That's not to say that it isn't like the movie, however; as stylistically it's...
---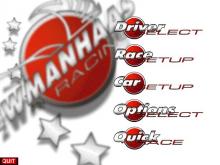 Newman/Haas Racing 1998
Racing is not a sport, it's an art. The road is the canvas and the car is the paintbrush. A well-raced lap is a thing of beauty. It takes many years to become proficient at this craft. Many people long to capture the checkered flag, but only a handful will...
---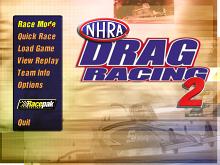 NHRA Drag Racing 2 2000
Harness 7000 horsepower to blast your dragster down the long thin line in record time. Building upon the gameplay and features of the original, NHRA Drag Racing 2 allows player to race the entire 25-event NHRA circuit, from Pomona to Gainesville, and all the way to the U.S. Nationals. Competition...
---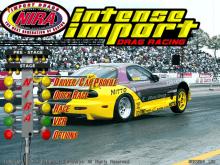 NIRA: Intense Import Drag Racing 1999
It's time to keep your cool! The multi-colored start lights, the "christmas tree," are blinking down to go status. Your adrenaline is pumping. No time to glance at your opponent in the lane next to yours. The finish line is a mere quarter or eighth of a mile away --...
---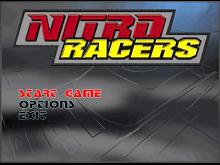 Nitro Racers 1997

---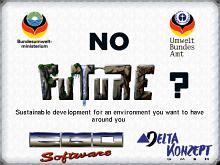 No Future 1995
No Future is a fun, unassuming educational sim about the effects of industrial development on the Earth's delicate ecology. Developed by Egosoft for the Federal Environmental Agency of Germany, this freeware game has since been translated into English to widen its potential interest. Although it doesn't need one, No Future...
---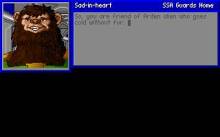 Nomad 1993
A human astronaut was sent by the OESI (the Organization of Earth's Special Intelligences) on an exploration mission. The ship gets stranded in the orbit shortly following the launch, due to a malfunctioning engine. The protagonist is rescued by Granger Tinker Brin O'Keef, a member of the galactic Alliance, which...
---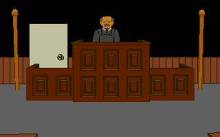 Objection! 1992
In this legal simulation, the player is in charge of a defense attorney in a criminal trial, mounting relevant objections against the prosecution's badgering of a series of key witnesses toward issuing skewed testimony in a case against your defendant, accused of murdering one Sandra Stiff, a glamourous Beverly Hills...
---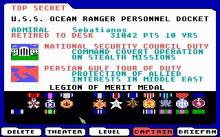 Ocean Ranger 1988
A naval simulation game. The Ocean Ranger is the first of a new class of frigate sized foilborne missile ships. You are able to track and destroy targets on the sea surface, beneath the sea, and in the air. Missions occur in one of four locations (from easiest to most...
---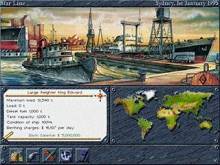 Ocean Trader 1995
You have to build up a trading company in this game. The only way of transport available is by ship. There are 100 harbours wih 32 different goods available. You can design you own ships when you've got enough money for it. But be patient on spending it, a little...
---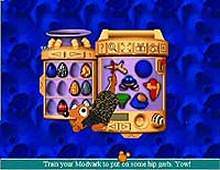 Oddballz 1996
When Tamagotchi first debuted, the idea spread like wildfire -- apply a limited artificial intelligence to a virtual creature. With the obvious breeds (Catz and Dogz) already covered, it was inevitable that fantasy creatures would be turned into virtual pets. Thus, the creation of Oddballz: Your Collectible Computer Petz for all...
---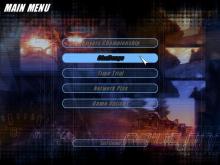 Off-Road Redneck Racing 2001
Off-Road Redneck Racing offers Championship, Challenge, and Time Trial racing on 24 tracks in six diverse locations, including Everglade Encounter, Dead Man's Drop, Backwater Chase, Slaughter Yard Run, Red Rock Canyon, and Campy Crystal Lake. Each location has four tracks, many of which must be unlocked by winning races or...
---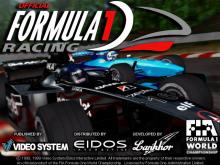 Official Formula One Racing 1999
Official Formula 1 Racing is a game for any racing fan who wants to try something new. The depth in the game is outstanding. Hardcore racers will love being able to tweak everything from the type of tires on their cars to the height and type of the suspension to...
---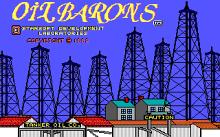 Oil Barons 1992
Oil Barons is a great business sim about the oil industry that successfully simulates the ins and outs of the business, including many characteristics that are peculiar to the industry (e.g. setting cartel prices via domestic and foreign lobbying, dealing with oil spills, etc.) Up to four players can compete...
---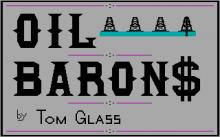 Oil Barons (Epyx) 1983
One of the rarest Epyx games ever made, Oil Barons is a fun turn-based business strategy game for one to eight players. From Mobygames' description: "...[the] object of the game is to accumulate the most wealth by locating and drilling for oil. During the game you will need to survey...
---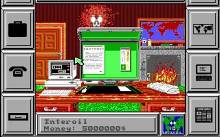 Oil Imperium 1989
Four oil companies (each of which can he human or computer controlled) do battle to dominate the lucrative oil industry, buying and selling oilfields around the world. You can choose one of four main goals, from topping the market in 3 years to total domination. Plenty of dirty tricks to...
---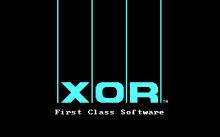 Oligopoly 1987
Oligopoly is a turn based strategy game for two to six players which is similar to the board game Monopoly. The object of the game is to build up your business empire and become the richest player while other players are forced to either declare bankruptcy or resign. The game...
---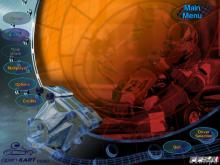 Open Kart 2001
Though common among playful console offerings, the go-kart racing style of video game gets a more realistic treatment as it speeds to Windows-based PC's in Microids' Open Kart. Players guide their racers around believable 3D-rendered tracks, hoping for a qualifying finish and the attention of a deep-pocket sponsor. As careers...
---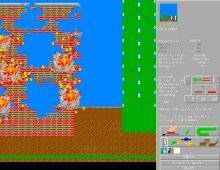 Operation Cleaner 1998
Operation Cleaner is a Finnish freeware game exploring a very unique genre of gaming: demolition of buildings. The player is in charge of a demolition company, and the goal is to bring down buildings of the clients with as little explosives and collateral damage as possible. For simplicity and due to...
---