Simulation Games #26
Search a Classic Game: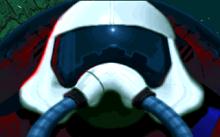 Subwar 2050 (CD-ROM) 1994
This package contains the main Subwar 2050 game and its add-on The Plot Deepens. The year is 2050. Ocean is the next frontier, and war inevitably reached there. As an independent mercenary working for a corporate conglomerate, you are to pilot the latest fighter subs to protect the corporate interests, and...
---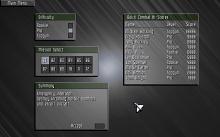 Super EF 2000 (a.k.a. Super EuroFighter 2000) 1996
The EuroFighter, an advanced tactical jet fighter, is set to debut at the beginning of the new millennium. Digital Image Design, with expert advice from pilots of the Royal Air Force, brings you EF 2000, a combat flight simulation designed to put you in the cockpit of this jet as...
---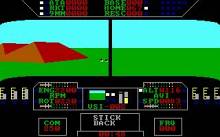 Super Huey 1988
Super Huey UH-IX is a helicopter simulation game. You are the pilot of the experimental helicopter UH-1XA and you need to test it out in several game modes. In the flight school mode, you can learn how to fly. The computer will guide you through takeoff, flight, and landing. In...
---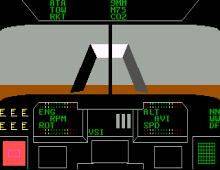 Super Huey II 1988
Super Huey II is a 2D helicopter simulation with different missions, including: Combat missions POW rescue missions Gulf of terror Arctic rescue missions Oil blaze Bermuda triangle The game does not focus on realism, but offers arcade gameplay. ...
---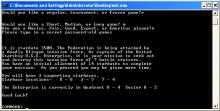 Super Star Trek 2002
One of the best-loved earliest computer games, Super Star Trek is a cult mainframe classic spacecraft simulation played by countless college students in mid to late 1970s. Celebrated for its emphasis on authentic-sounding spacecraft commands rather than reflexes, as well as numerous Star Trek references, the game garners a huge...
---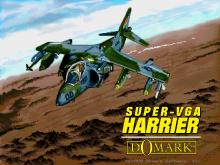 Super-VGA Harrier 1993
Super-VGA Harrier is an upgraded version of AV-8B Harrier Assault, but modified to use SVGA resolution (640x480), otherwise, the game is identical. You lead a marine expeditionary force trying to occupy West Timor. At your command is a full Amphibious Assault Group, including ships, helicopters, Harriers, landing crafts, and more....
---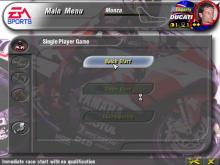 Superbike 2000 2000
Straddle 150 horsepower of mechanical muscle and blast ahead across 3D renditions of real-world tracks in EA Sports' sequel to 1999's Superbike World Championship. The game is designed to simulate the excitement and challenge of high performance motorcycle racing and features several champion riders to compete as and against. This...
---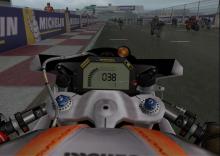 Superbike 2001 2000
Superbike 2001 includes every 2000 World Championship track, factory rider, and factory bike. Just a few of the bike manufacturers featured are Kawasaki, Suzuki, Honda, and Ducati. Training sessions and difficulty adjustments allow players to learn how to ride at their own pace. Some of the other inclusions are weather...
---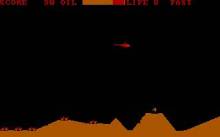 Supercopter 1987
Some Striker clone. ...
---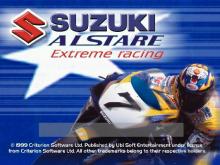 Suzuki Alstare Extreme Racing 2000

---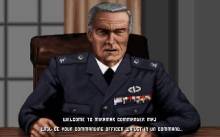 T.F.X. 1993
TFX: Tactical Fighter Experiment is the first in a long line of medium to hard core simulations made for the home computer by Digital Image Design, or DID. DID has been in the sim business for some time, and they've even helped the Royal Air Force develop some of their...
---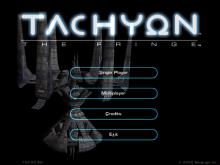 Tachyon: The Fringe 2000
Players take the role of an interplanetary privateer in this space combat simulation from NovaLogic. As the hero Jake Logan (voiced by actor Bruce Campbell) players will choose to lend their services to either the large and powerful GalSpan corporation or the rebels of the outskirt Bora Rebel colony. Rewards...
---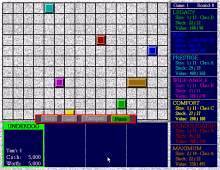 Tamper 1993
In Tamper, you are a stock trader, and spend most of the game watching new companies come and go, and be taken over, as you buy stock in which ever you think would make the most money. The trick is that for the right price, you can tamper with the...
---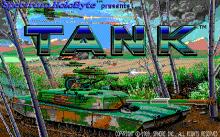 Tank (from Spectrum Holobyte) 1989
A 3D military tank simulation which looks like it uses a modified Falcon AT engine. Control up to 16 tanks, head to head option, command the company, platoon, or individual tank parts, three theatres of war, 15 different missions, real-time gameplay and night mode thermal imaging. ...
---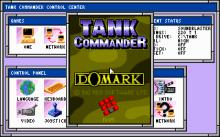 Tank Commander 1995
Tank Commander claims to be a full featured tank war simulator with the latest telemetry and statistics of real battle tanks. However, in many ways it remains an arcade tank game to the core. Tanks move faster than in reality, there are ammunition recharges and other niceties to collect in...
---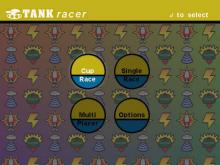 Tank Racer 1999
Tank Racer is yet another attempt at making a racing game fun for the whole family. There is nothing to this game besides driving and shooting tanks that are invulnerable to your every attack. The game is too straightforward, but some might like the fact that the only differences throughout...
---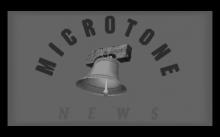 Task Force 1942 1993
The year 1942 is the subject of many computer games that deal with World War II. The reason: this was the year that many pivotal battles were fought including Midway, Stalingrad, N. Africa, and... Guadalcanal. This game deals with the desperate battles fought in the Solomon Islands, specifically in and...
---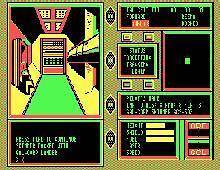 Tau Ceti 1987
A space simulation with elements from a number of other genres mixed in. Your mission is to destroy a robot army that has taken over a planet. Gameplay includes arcade sequences, where you fly your ship around and shoot the enemy robots; strategy elements, as you attempt to navigate and...
---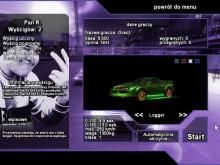 Taxi3: Extreme Rush 2005

---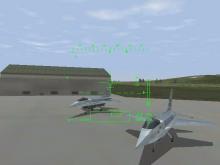 Team Apache 1998
As a pilot for Team Apache: Helicopter Combat, players are in charge of dissolving a Columbian cartel, maintaining choppers, and exploring the skies above Colombia, Utah, and Russia. Three types of play include training in six missions, network games for up to six players, and a real-time campaign that includes...
---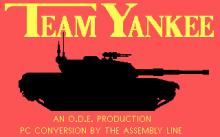 Team Yankee 1990
In this tank simulation game based on Harold Coyle's New York Times N° 1 Bestseller of the same name, Team Yankee is a squad of crack tank drivers and gunners. They are in the latest tanks, such as the well known Abrams M1, Bradley M2, T-72 and T-62, armed with...
---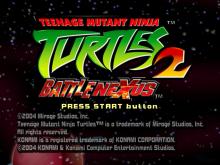 Teenage Mutant Ninja Turtles 2: Battle Nexus 2004
Up to four players can take the roles of Leonardo, Raphael, Michelangelo, and Donatello -- the famous "heroes in a half-shell" -- to fight together, through interactive environments, against a mysterious new enemy and his dangerous minions. In 2003, fans enjoyed a revival of the Teenage Mutant Ninja Turtles, with...
---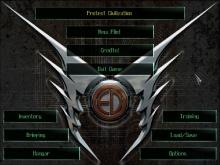 Tellurian Defense 1999
Uh-oh! Another group of asteroids is heading for the planet and the human race is nearly wiped out. By now, everyone knows this doomsday scenario and it truly surprises me that games or movies bother telling it anymore. Tellurian Defense combines the story of two very popular films: Armageddon and...
---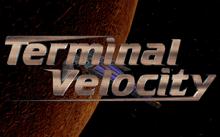 Terminal Velocity 1995
Space is a dangerous place. For that reason, the Alliance of Space-Faring Alien Races (ASFAR) was formed to prevent interstellar war from breaking out. The ASFAR provides robotic Perimeter Defense Computers (PDCs) to watch over the star systems of each member race and prevent any single race from mobilizing weaponry....
---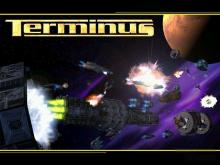 Terminus 2000
Pilot single-seat fighters and gunboats for fun and profit in Terminus. Featuring a detailed campaign which develops around many different variables, Terminus is a versatile space fighter simulation with a heavy dose of role-playing elements. In the future, as human beings extend their influence to the other planets in the solar...
---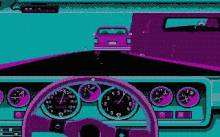 Test Drive 1987
This mix of racing simulation and arcade game consists of driving a choice of 5 sports cars on a mountain strip at the fastest speed possible without getting caught by the cops. To avoid them, use your radar detector -- or just try to outrun them if they spot you....
---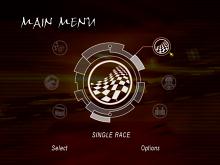 Test Drive 2002
The long-running series of realistically presented high-stakes driving comes to the PC with this 2002 release of Test Drive. The game takes place across several urban courses patterned after areas of London, Monte Carlo, San Francisco, and Tokyo. Skilled players can gain access to over two dozen cars to race...
---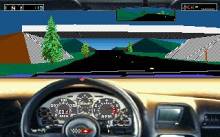 Test Drive 3: The Passion 1990
The predominant emphasis of any good car racing or test driving simulation should focus mainly on the automobiles themselves. To it's credit, Test Drive III: The Passion delivers handsomely in affording the player a chance to simulate sitting behind the wheel of three super vehicles. First up is the incredible...
---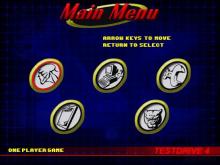 Test Drive 4 1997
Accolade'sTest Drive 4 offers a realistic driving experience in one of 10 different cars. These 10 cars include five new models, three muscle cars, and two all-time classics. The game features 12 tracks on which to race these vehicles. TD4 has five different racing challenges, each with its own special style....
---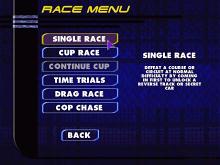 Test Drive 5 1998
Hear the roar of engines and smell the burnt rubber as you step up to take the challenge of Test Drive 5. Race on 17 different tracks in locations such as Moscow, Honolulu, Tokyo, and the winding streets of San Francisco. The interesting twist is that the courses are reversible...
---