Simulation Games #26
Search a Classic Game: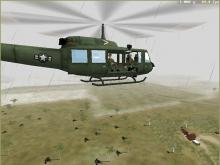 Search & Rescue: Vietnam Med Evac 2002
Fans of the Search & Rescue series from InterActive Vision A/S can now fly more than a hundred missions in the UH1 "Huey" helicopter, through the unfriendly skies of war-torn Vietnam. As a medical evacuation pilot supporting U.S. troops in Search & Rescue: Vietnam MedEvac, players experience realistic weather (clear,...
---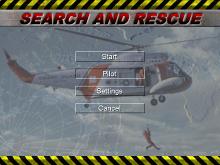 Search and Rescue 1997
Search and Rescue is a fun helicopter simulation offering a variety of mission type that is not commonly depicted in games: rescue operations. Billed ambitiously as "the greatest and most realistic helicopter flight sim ever!", the game does not quite live up to its billing - after all, it would...
---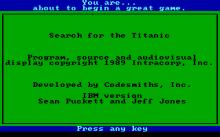 Search for The Titanic 1989
Search for the Titanic is an oceanographic simulation. You begin as an inexperienced oceanographer. You must build your reputation by exploring other lost vessels and earning the resources for a Titanic search. You plan, obtain funding, a ship, personnel, and equipment. Then chart a course and battle elements and dive...
---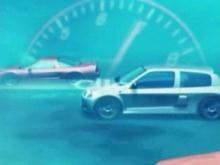 Sega GT 2000
This PC port of the Dreamcast's 2000 driving simulation features day and night racing through different seasons, multiple modes of play, and over 100 realistically rendered vehicles designed to handle like their real-life counterparts. Gamers can also create their own dream car from scratch. ...
---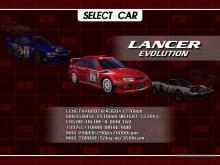 Sega Rally 2 Championship 1999
Sega Rally Championship 2 for PC is a coin-op conversion offering more courses, vehicles, and features than the arcade original. You can now choose from 21 licensed rally cars for competition on 17 tracks comprised of mud, gravel, sand, snow, ice, and tarmac. Enter a single race, a ten-year championship,...
---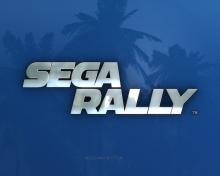 Sega Rally Revo 2007
Sega's off-road racing series spins onto PCs with Sega Rally Revo. For the first time in the arcade-style franchise, the environments gradually change and are affected by the player's racing style. This "GeoDeformation" technology has cars leaving behind tracks, kicking up dirt and mud, and shifting sand, as players jockey...
---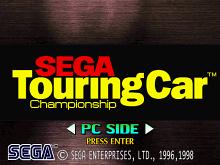 Sega Touring Car Championship 1998
An enhanced port of Sega's arcade racing game, Touring Car Championship offers a choice of four licensed vehicles for play on three progressively challenging courses. Slip behind the wheel of an Alpha Romero 155 V6T, an AMG Mercedes C-Class, the Opel Calibra V6, or a Toyota Supra before engaging seven...
---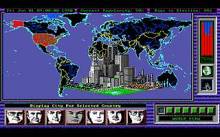 Shadow President 1993
Shadow President puts the player in the hot seat - behind the desk at the Oval Office. Taking on the role of the United State's highest elected official, the player becomes responsible for nearly all aspects of governance, domestic and across the globe. Through an interactive world map and simple...
---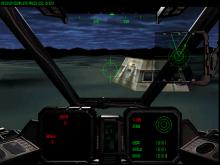 Shattered Steel 1996
The MechWarrior 2 series, one might agree, is more than a game - it's a sort of cult. At the title's release, gamers were entranced by Mech 2's complexity of control and engaging post-nuclear storyline. Now, just in time for the release of MechWarrior Mercenaries, Interplay introduces Shattered Steel, a...
---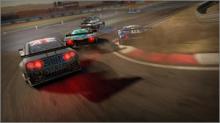 Shift 2: Unleashed 2011
The sequel to 2009's Need for Speed: Shift introduces a helmet camera view designed to re-create the experience of driving 200 miles per hour from the driver's vantage point. Also included are nighttime races, wear-and-tear on both cars and tracks, and a renewed emphasis on simulation-style handling and performance. The...
---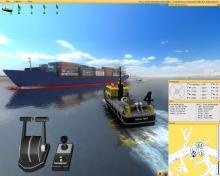 Ship Simulator 2006 2006
In the spirit of Microsoft's Flight Simulator series or Auran's Trainz releases, Ship Simulator 2006 is serious software designed to model watercraft in action, accurately and authentically. Players can choose from nine basic models of ship, including speedboats, yachts, and even ocean liners, and the game offers three navigable virtual...
---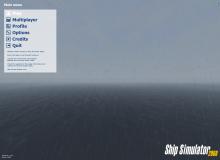 Ship Simulator 2008 2007
Sailing fans can survey the seven seas in this update of developer VSTEP's original 2006 release. Ship Simulator 2008 takes land-locked boating enthusiasts on 50 new missions aboard 16 different sailing vessels. Players can take yachts, speedboats, cargo ships, ferries, water taxis, even the Titanic, around the open sea and...
---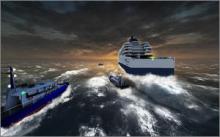 Ship Simulator Extremes 2010
VSTEP's Ship Simulator Extremes expands upon previous entries in the Dutch developer's seafaring sim series, with new real-world missions, a greater variety of watercraft to control, and a cooperative online multiplayer mode. Virtual skippers can take the wheels of huge tankers, tough little tugboats, fast and agile interceptors, and even...
---
---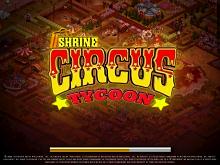 Shrine: Circus Tycoon 2004
Shrine Circus Tycoon is a festive business management game that puts players in charge of their own circus. Virtual ringmasters fill each of the 15 mission levels with tents and sideshows to attract and entertain guests from nearby towns and cities. As they succeed in smaller venues and their fame...
---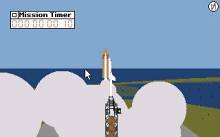 Shuttle 1992
An old, but very realistic space shuttle simulator. The package contains, in addition to two game disks, a very thick manual and a large sheet (A2 size, maybe) displaying the cockpit instruments of the shuttle. To successfully fly the missions, the player must learn a great number of dials and...
---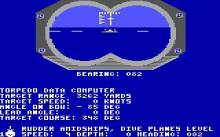 Silent Service 1985
You are now a member of the Silent Service, the US Navy Submarine command. For a long while after Pearl Harbor, you are the only forces capable of striking back at the Japanese in the Pacific. Take one of the "fleet boats" and go on extended patrols of up to...
---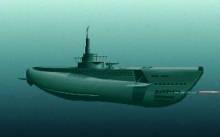 Silent Service 2 1990
World War II is raging. The US has suffered an attack at Pearl Harbor, and most of its battleships are lost. The few remaining US carriers are fighting a desperate war against the Japanese surface fleets. But the US has a secret weapon: sleek, silent, deadly... you are a Submarine...
---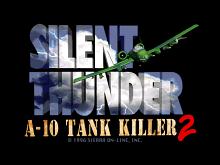 Silent Thunder: A-10 Tank Killer II 1996
It's puzzling that Sierra is known by so many for its cute quest/fantasy titles filled with loads of swords, sorcery, and love stories. Well, put all of that completely out of your head--Silent Thunder is a wicked, clean, no-B.S. combat sim with enough options and realism to hold the serious...
---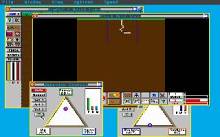 Sim Ant 1991
If you've ever suffered through an ant infestation problem or been besieged by the little critters on a family picnic, then SimAnt will probably strike a nerve. Even if your entire experience with the species has been limited to eradicating them accidentally by stepping on them (very difficult in a...
---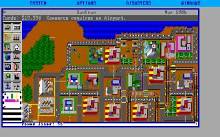 Sim City 1989
Sim City Classic is a game that, like Doom, Pong and so many other break-through games, opened the floodgates for a host of spin-offs from not only Maxis, the company which created it, but lots of competitors as well. Does it hold up well over time, though? The answer to that...
---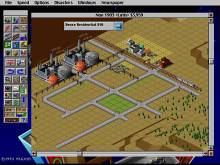 Sim City 2000 1993
You are placed in charge of a patch of land upon which you build the city of your dreams. Some items are "zoned" for specific use, while others are defined by the player. This is an open-ended simulation game that does not have a specific "win" condition, though specialized scenarios...
---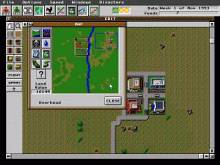 Sim Farm 1993
SimFarm is a complex simulation and a bit more difficult to learn than SimCity. There is a lot more to this game than planting crops and watching them grow. Crops are very difficult to take care of. First a field must be set up. Then you need to buy a...
---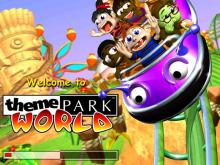 Sim Theme Park (a.k.a. Theme Park World) 1999
The smell of popcorn and cotton candy, the clowns juggling, the children screaming with joy as the rides go around -- and you! That's right, you can be the proprietor of your very own amusement park with SimTheme Park from Electronic Arts and Bullfrog. Think SimCity meets Disneyland, but now...
---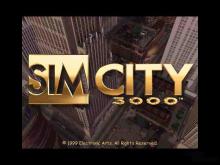 SimCity 3000 2000
SimCity 3000 is better than SimCity 2000 but not by as much as I expected it to be. A reference card is included which points out the differences between the two games but they are so few that anyone who has played SimCity 2000 can easily pick up and play...
---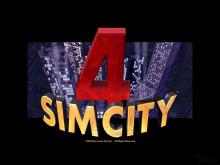 SimCity 4 2003
Megalomaniacs love to play god. The SimCity series makes ruling a world fun, even for people not obsessed with delusions of grandeur. The genius of SimCity, however, has always involved what you, as the mayor/god, can't control. Any buffoon can destroy a city with the help of tornados, Godzilla, or...
---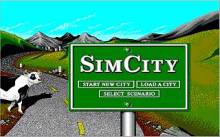 SimCity Classic 1992
SimCity Classic encourages the player to build a city over a period of generations. The game's main appeal centers on the experience of being mayor and molding your city as it grows. You have approval ratings and budget issues to worry about. How much should you tax your people? The...
---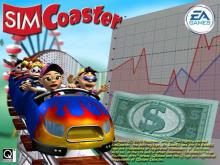 SimCoaster (a.k.a. Theme Park Inc) 2001
SimCoaster offers the amusement park enthusiast a chance to manage a theme park from the ground up and while the concept is admirable, execution is not problem-free. Although filled with a mix of goal-inspired tasks, challenges, coasters, carnival rides, and people management, the game never achieves that feeling of true...
---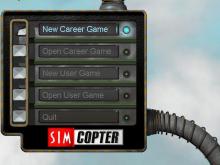 SimCopter 1996
Do you remember playing any of the SimCity games, and while playing, you saw little helicopters buzzing around the map, giving out information. If you've ever thought it'd be neat to fly in those little choppers, then Sim Copter will give you the chance to do so. Sim Copter is...
---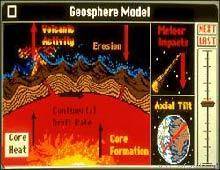 SimEarth 1990
SimEarth is a very complex game. This is the type of game that really needs a large screen monitor. That is because in order to monitor the planet it is useful to be able to view a variety of maps, charts, and graphs at once. The first thing you will...
---