Simulation Games #26
Search a Classic Game: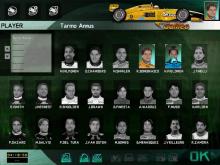 RS3: Racing Simulation Three 2002
Being a Formula 1 driver is probably the ultimate desire of all drivers in the world, but only a few of them ever manage to achieve this. The rest can fulfill their dreams through video games that try to simulate this experience. One of the games dealing with this topic...
---
---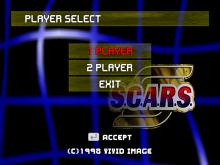 S.C.A.R.S 1998
S.C.A.R.S stands for "Super Computer Animal Racing Simulation" giving you the wheels behind animal-based vehicles as you race for the finish line. Featuring two-player split-screen action as you compete and try to destroy your feral opponents in a contest of life and death from within a super computer. Features include...
---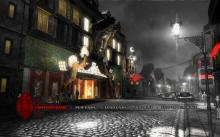 Saboteur, The 2009
The Saboteur is an open-world action adventure, set in Nazi-controlled Paris during Germany's rise to power in World War II. Players take the role of an unlikely hero: An Irish mechanic with nothing left to lose. Sean Devlin has lost all he loved in life because of the heartless Nazi...
---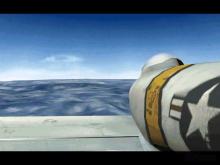 Sabre Ace: Conflict Over Korea 1997
Virgin claims its new flight game, Sabre Ace: Conflict Over Korea, contains "superior aerodynamics and accurate plane physics" and is "the ultimate in realism." Realism implies certain basic qualities in flight model. Those qualities are not up for debate and neither are they optional. After many hours of testing each of...
---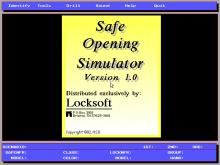 Safe Opening Simulator 1993
Safe Opening Simulator is quite accurately described by its title: This program is a simulation that lets you open safes. At first, you'll have to identify the safe, guessing the manufacturer, model and class of the safe and the lock. For each identification item, you have three attempts; after the third...
---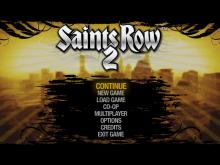 Saints Row 2 2009
THQ and developer Volition's answer to Grand Theft Auto returns for another over-the-top outing with Saints Row 2. After being betrayed by your former crew and left to whither away in a vegetative state, you awaken with a singular purpose: to reclaim your territory one brick at a time. The...
---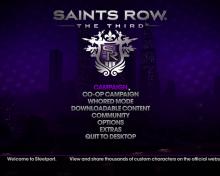 Saints Row: The Third 2011
Following the tread marks of its predecessors, Saints Row: The Third is an open-world action-adventure, in an urban setting of speed and violence. No longer struggling against rival crime families and meddling authorities, the Third Street Saints now rule the city of Stillwater -- and have everything to lose. Persevering in...
---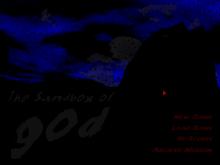 Sandbox of God 2004
The Sandbox of God is a fun "god simulation" from Mr. Chubigans that is inspired by Grow, a fun on-line Flash game coded by Japanese group EYEZMAZE, although Mr. Chubigans curiously chose not to credit this inspiration in the README file but only at the end of the game. As...
---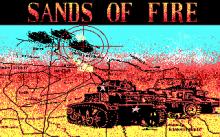 Sands of Fire 1990
Sands of Fire takes you to the scorching deserts of Northern Africa, where you drive one of the available Allied tanks against the German forces of Erwin Rommel during the events of World War II. Before the simulation starts, you examine the map of the battle area and your current...
---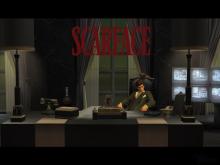 Scarface: The World is Yours 2006
It's time to "make way for the bad guy" in this adaptation of Brian De Palma's 1983 film starring Al Pacino as Cuban drug dealer Tony Montana. The game picks up where the movie left off, albeit with the stunning revelation that Montana isn't dead. Montana survives the assassination attempt...
---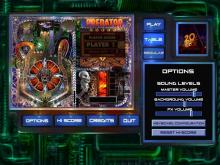 Sci-Fi Pinball 1999
I've played a lot of pinball. My uncle loaned us a classic pinball machine built in the early 70's and it was probably my first exposure to arcade games. Since then, I've played a lot of the more recent tables such as The Adam's Family, Star Wars and Terminator 2....
---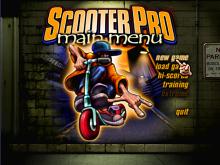 Scooter Pro 2001
Grab your kickboard and hit the pavement in this extreme racing adventure that has you grinding and jumping your way to the finish line. It's a race against time as you maneuver your scooter through such diverse environments as city parks, a shopping mall, and urban streets. Beat the clock...
---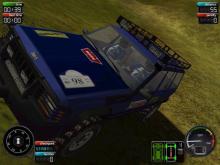 Screamer 4x4 2000
The bargain-priced game. So often the neglected title on the game wall at your local retailer, and more often than not with good reason. Games that sell-through at discounts on their first run usually mean little development time, even less testing, and normally live up to the age-old reminder that...
---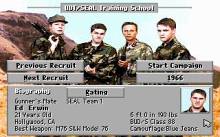 SEAL Team 1993
SEAL Team is a real-time 3D combat simulation based on missions carried out by United States Navy SEAL (Sea-Air-Land) special forces units in the Mekong Delta during the Vietnam War. There are 80 historically based missions encompassing seven different types including patrol, ambush, demolition, rescue, recover, snatch, and observe. Both daytime...
---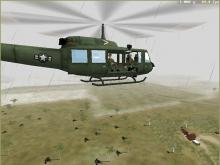 Search & Rescue: Vietnam Med Evac 2002
Fans of the Search & Rescue series from InterActive Vision A/S can now fly more than a hundred missions in the UH1 "Huey" helicopter, through the unfriendly skies of war-torn Vietnam. As a medical evacuation pilot supporting U.S. troops in Search & Rescue: Vietnam MedEvac, players experience realistic weather (clear,...
---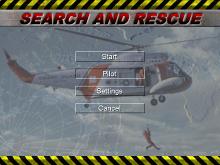 Search and Rescue 1997
Search and Rescue is a fun helicopter simulation offering a variety of mission type that is not commonly depicted in games: rescue operations. Billed ambitiously as "the greatest and most realistic helicopter flight sim ever!", the game does not quite live up to its billing - after all, it would...
---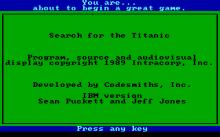 Search for The Titanic 1989
Search for the Titanic is an oceanographic simulation. You begin as an inexperienced oceanographer. You must build your reputation by exploring other lost vessels and earning the resources for a Titanic search. You plan, obtain funding, a ship, personnel, and equipment. Then chart a course and battle elements and dive...
---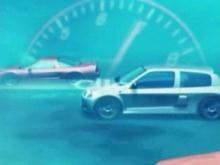 Sega GT 2000
This PC port of the Dreamcast's 2000 driving simulation features day and night racing through different seasons, multiple modes of play, and over 100 realistically rendered vehicles designed to handle like their real-life counterparts. Gamers can also create their own dream car from scratch. ...
---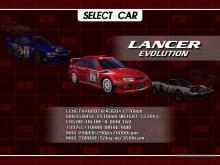 Sega Rally 2 Championship 1999
Sega Rally Championship 2 for PC is a coin-op conversion offering more courses, vehicles, and features than the arcade original. You can now choose from 21 licensed rally cars for competition on 17 tracks comprised of mud, gravel, sand, snow, ice, and tarmac. Enter a single race, a ten-year championship,...
---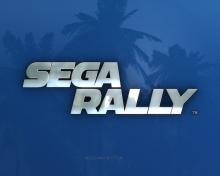 Sega Rally Revo 2007
Sega's off-road racing series spins onto PCs with Sega Rally Revo. For the first time in the arcade-style franchise, the environments gradually change and are affected by the player's racing style. This "GeoDeformation" technology has cars leaving behind tracks, kicking up dirt and mud, and shifting sand, as players jockey...
---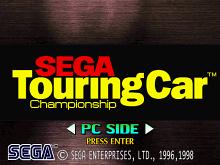 Sega Touring Car Championship 1998
An enhanced port of Sega's arcade racing game, Touring Car Championship offers a choice of four licensed vehicles for play on three progressively challenging courses. Slip behind the wheel of an Alpha Romero 155 V6T, an AMG Mercedes C-Class, the Opel Calibra V6, or a Toyota Supra before engaging seven...
---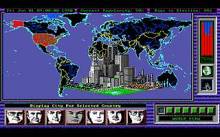 Shadow President 1993
Shadow President puts the player in the hot seat - behind the desk at the Oval Office. Taking on the role of the United State's highest elected official, the player becomes responsible for nearly all aspects of governance, domestic and across the globe. Through an interactive world map and simple...
---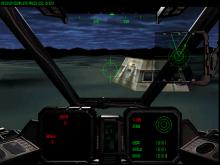 Shattered Steel 1996
The MechWarrior 2 series, one might agree, is more than a game - it's a sort of cult. At the title's release, gamers were entranced by Mech 2's complexity of control and engaging post-nuclear storyline. Now, just in time for the release of MechWarrior Mercenaries, Interplay introduces Shattered Steel, a...
---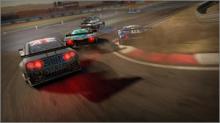 Shift 2: Unleashed 2011
The sequel to 2009's Need for Speed: Shift introduces a helmet camera view designed to re-create the experience of driving 200 miles per hour from the driver's vantage point. Also included are nighttime races, wear-and-tear on both cars and tracks, and a renewed emphasis on simulation-style handling and performance. The...
---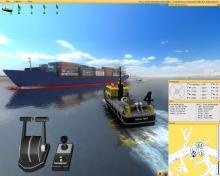 Ship Simulator 2006 2006
In the spirit of Microsoft's Flight Simulator series or Auran's Trainz releases, Ship Simulator 2006 is serious software designed to model watercraft in action, accurately and authentically. Players can choose from nine basic models of ship, including speedboats, yachts, and even ocean liners, and the game offers three navigable virtual...
---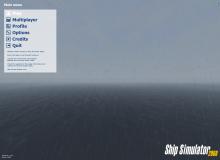 Ship Simulator 2008 2007
Sailing fans can survey the seven seas in this update of developer VSTEP's original 2006 release. Ship Simulator 2008 takes land-locked boating enthusiasts on 50 new missions aboard 16 different sailing vessels. Players can take yachts, speedboats, cargo ships, ferries, water taxis, even the Titanic, around the open sea and...
---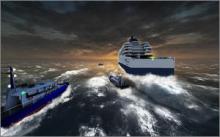 Ship Simulator Extremes 2010
VSTEP's Ship Simulator Extremes expands upon previous entries in the Dutch developer's seafaring sim series, with new real-world missions, a greater variety of watercraft to control, and a cooperative online multiplayer mode. Virtual skippers can take the wheels of huge tankers, tough little tugboats, fast and agile interceptors, and even...
---
---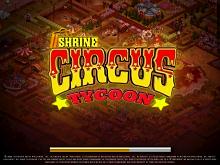 Shrine: Circus Tycoon 2004
Shrine Circus Tycoon is a festive business management game that puts players in charge of their own circus. Virtual ringmasters fill each of the 15 mission levels with tents and sideshows to attract and entertain guests from nearby towns and cities. As they succeed in smaller venues and their fame...
---