Simulation Games #13
Search a Classic Game: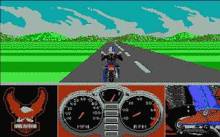 Harley Davidson: Road to Sturges 1989
It's just 10 days away from the great bike drop bash happening at Sturgis South Dakota, and you're miles away! Ride your Harley through the open countryside to get there in time. You must dodge fallen rocks, automobiles, outrun the police, and rescue a few wayward females with car troubles along...
---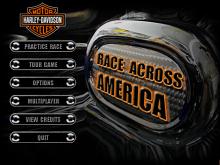 Harley-Davidson: Race Across America 1999
Developed by G2M and published by WizardWorks, Harley Davidson: Race Across America is a motorcycle racing game, where the tracks you race on are actual U.S highways and roads that cross locations like Arizona and Colorado. Most of the locations feature lots of deserts and mountains and the highways and...
---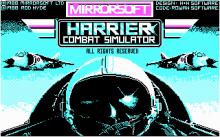 Harrier Combat Simulator 1987
Take control of a Harrier jet in this early flight sim. Includes many realistic options such as V/STOLs, VIFF, heat-seeking missiles, friend-or-foe radar, and Mach 1+ speeds. Pilot a Harrier over Grenada in '84, avoiding SAMs, enemy planes, and battalions of tanks. ...
---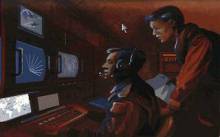 Harrier Jump Jet 1992
The RAF's Harrier GR7, or the US Marine Corps' AV-8B represented a new generation of aircraft. Vertical take-off and landing, plus the ability to hover and reverse, make this a plane of immense power, capable of winning any argument, and here's your chance to fly it. Fly in three imagined...
---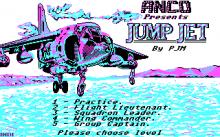 Harrier Mission 1987
Is anyone better placed to write a simulation of a Jump Jet than someone who flies them for a living? With any luck, no - Vaughan Dow is behind this attempt at an accurate recreation of his day job. You can take on one of four statuses, from Flight Lieutenant right...
---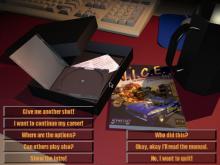 Have a N.I.C.E. day! 1997

---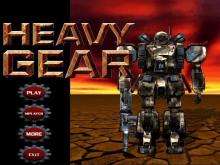 Heavy Gear 1997
Heavy Gear is basically nothing more than a Mechwarrior 2 with different "Mechs" called "Gears" (hence, Heavy Gear). There are some differences between "Mechs" and "Gears" such as the weaponry. The "Gears" in Heavy Gear use ammunition weapons whereas "Mechs" in Mechwarrior 2 use energy weapons. Off the bat, something very...
---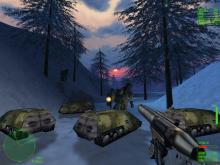 Heavy Gear 2 1999
Activision, in losing the MechWarrior license, found a huge hole in their own product list. What to do? Naturally, find another title that features mechanical constructions piloted by human beings. Enter Heavy Gear II. That being said, Heavy Gear II resembles it's more famous pseudo-sibling MechWarrior 3 only in surface...
---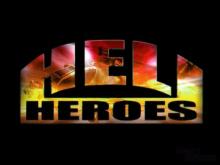 Heli Heroes 2002
Fire up that whirly bird and head out soldier, the core needs Heli Heroes, and you have just been drafted. In this title for the PC, your goal is to defeat the Revolution Now terrorist group creating havoc around the globe. Choose from the AH-64 Apache Longbow or the Russian...
---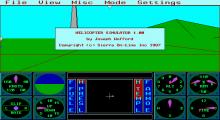 Helicopter Simulator 1987
In 3-D Helicopter Simulator, fly the McDonnell Douglas AH-64A Apache attack helicopter. The game allows the player to fly over various locations, or play in a target practice and combat modes. Two players can compete via a modem. ...
---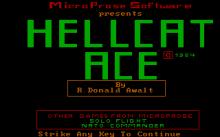 Hellcat Ace 1984
A classic 1st person flight simulation similar to Ace of Aces. In several missions you have to shoot down Japanese fighters and bombers. Through the front cockpit window you can see the sky and the ocean. Below the cockpit view is the instrument panel with engine power, altitude, fuel and...
---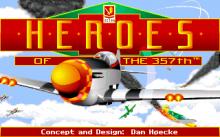 Heroes of The 357th 1992
3D, real-time, World War II flight combat game. Based on the actual missions flown by the 357th squadron (the Yoxford Boys) and their P-51 Mustangs. The action takes place in skies over France, and Germany as the player flies from England on strike, combat, escort, and special missions. Animated strafing...
---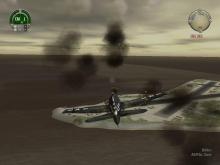 Heroes of the Pacific 2005
Virtual pilots take to the skies, to take part in the most poignant battles of the Pacific Theater in this World War II combat flight sim. The game offers an involved campaign designed to re-create the battles at Pearl Harbor, Wake Island, Midway, Coral Sea, and others. "Instant Action," "Single...
---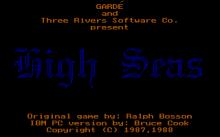 High Seas 1988
From the days of fighting sail comes this game of combat on the high seas. Although produced very early in the PC era (1988), Ralph Bosson's High Seas works from a graphical deck view, resorting to a chart view only for position checks (which can become important in fleet engagements). It...
---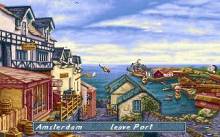 High Seas Trader 1995
High Seas Trader is a commerce simulation at heart. The basic principle of buy low, sell high is dominant throughout the game. In this forum, you happen to be on the high seas, an entrapaneur/trader with contacts in far off places like Singapore and Cape Town. On the surface, the...
---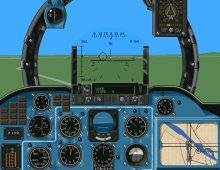 Hind 1996
Hind is Digital Integration's sequel to Apache, its highly successful Apache helicopter simulation. While Apache had us skirting with familiar territory, Hind takes us into a whole new area. The star of the game is the Mi-24 Hind D helicopter, the latest in the long line of Russian assault helicopters....
---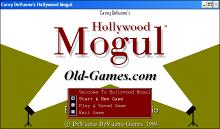 Hollywood Mogul 1995

---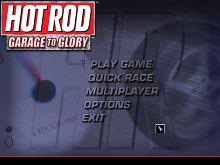 Hot Rod: Garage to Glory 2004
Fresh from the pages of Hot Rod Magazine comes Hot Rod: Garage to Glory, a racing title featuring over 40 classic cars that can be customized and raced. Players earn cash to trick out their vehicles by purchasing after-market chassis, engine, body parts, paint, and decals. Once the vehicle's engine...
---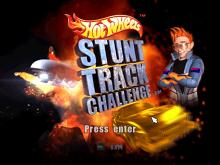 Hot Wheels: Stunt Track Challenge 2004
Based on the enduringly popular toy line of miniature cars, this racing game puts players in a sort of stuntman game show, where they'll strive to complete courses in fastest times and perform the most impressive stunts. The game show competition consists of three kinds of events: Mini-games, Races, and...
---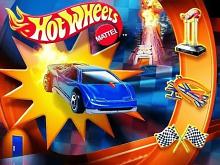 Hot Wheels: Stunt Track Driver 1998
Hot Wheels Stunt Track Driver CD-ROM can be summed up in a single word: simple. Everything in the game is designed to appeal to the intended 5-year old and up age group. Although the game lacks varying levels of difficulty or the ability to race against human opponents, the lack...
---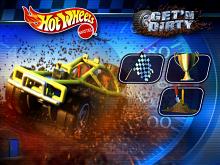 Hot Wheels: Stunt Track Driver 2 2000
Ever wonder what it'd be like to race one of those Matchbox cars down that plastic track? Now, in Hot Wheels Stunt Track Driver 2: Get'n Dirty, you can get behind the wheel in three different modes with varying degrees of difficulty and extra playing features. Single Race and Championship modes...
---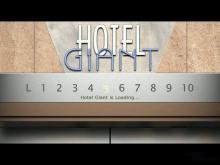 Hotel Giant 2002
Part business management, part social sim, this release from Enlight Software puts the player in charge of a large hotel. Building one of 19 blueprints from the ground up, players have great control over the layouts and looks of their lodgings and steer all aspects of its operation, from room...
---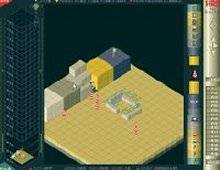 HR2: The Simulator 1995
One of the more obscure games from Japanese developer Artdink, HR2 is a unique and interesting tower building simulator that shares a similar goal as Maxis' SimTower, but with a completely different emphasis. While your goal is to build a highrise building as tall as possible, your concerns are not...
---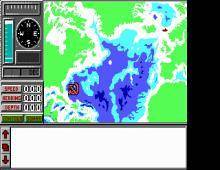 Hunt for The Red October 1987
In this adaptation of Tom Clancy's popular novel, you play the part of Captain Marko Ramius attempting to defect to the US. Once into the Atlantic, you must rendezvous with the US Navy and fake the destruction of the Red October. Your crew is not aware of the defection --...
---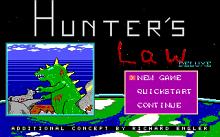 Hunter's Law 1992
Hunter's Law is a unique and fun "simulation/adventure" that plays like what Wolf would have played like, had it been released in 1992. You play two characters in the game: one, a scientist stationed in orbit above the planet Alguan, sent to study the Halatorians - four-legged feline-canine intelligent creatures...
---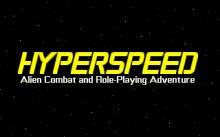 Hyperspeed 1991
Hyperspeed is a space trading and combat simulation game, and a follow-up to Lightspeed. The player controls a pilot who is sent on a mission to find a new home for humans, after the Earth has become nearly uninhabitable. The goal is to encounter alien species and negotiate with them...
---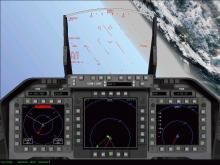 iF-22 1997
iF-22 is the game that almost wasn't. I'm sure you either followed or at least heard about the battle that Interactive Magic had with NovaLogic and Lockheed-Martin concerning ownership of the trademarks associated with the plane and it's name. If you haven't, let's just say it was short but ugly....
---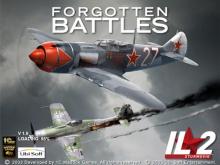 IL-2 Sturmovik: Forgotten Battles 2003
IL-2 Sturmovik: Forgotten Battles offers all of the planes of the original IL-2 Sturmovik, all of the planes included as free downloads, 30 new planes, 20 new single-player missions, ten multiplayer missions, and five new maps. The original campaign of IL-2 Sturmovik is not included, but the new campaign utilizes...
---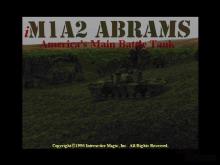 iM1A2 Abrams 1997
The M1A2 Abrams is the latest model of America's main battle tank, arguably the best tank in the world. In this simulation, you will have total control of this distinguished weapon. Meticulous attention was paid in bringing this sim to the Windows desktop. You may experience the vehicle from one...
--- Independence Day 1997
Did you want to pilot one of the F-18 Hornets in the movie Independence Day, as forces tried to save the world from alien invasion? Did you want to jump right in the cockpit and join the fight for freedom? Well, now you can with Independence Day for Windows. Load up...
---