Simulation Games #13
Search a Classic Game: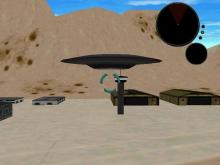 Flying Saucer 1998
Flying Saucer is one of the most original flight sims ever made, but was unfortunately never released because developer PostLinear went under shortly after finishing the game. Instead of the usual fly-the-modern-jet theme, Flying Saucer lets you play an alien ship-- something many flight sims fans always wanted to try...
---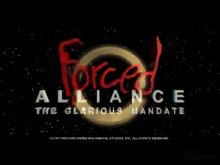 Forced Alliance 1997
Forced Alliance is a high-end science fiction combat and adventure game. It features an intense first person space combat with intriguing alien diplomacy. Unlike other first person vehicle combat simulators, that give promotions and medals without changing the way one interacts with the game, Forced Alliance actually features real consequence...
---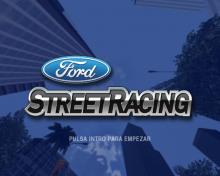 Ford Bold Moves Street Racing 2006
Feel the rumble of a muscle car tearing down the LA streets in Ford Bold Moves Street Racing. Taking place on 24 tracks such as "Canyon Road," "Central Plaza," "Chinatown," "Downtown," "Skid Row," the "Pacific Highway," and "Venice Beach," the game is designed to look and feel just like the...
---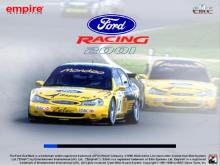 Ford Racing 1999
With the enormous number of racing games available for the PC, it's not a surprise that a game has been developed around Ford-produced automobiles. In fact, the only surprise may have been that it took so long. The idea behind Ford Racing is quite simple -- you choose one of...
---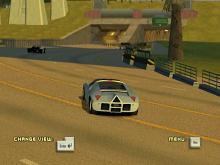 Ford Racing 2 2003
In name and in practice, Ford Racing 2 is designed to update and improve the stock car action while retaining the features and feel that fans appreciated in the original Ford Racing. This sequel by Razorworks, developer of Total Immersion Racing, offers over 30 Ford vehicles from a wide range...
---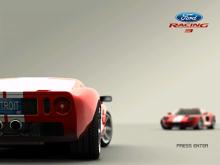 Ford Racing 3 2004
This second sequel by Razorworks offers over 60 Ford vehicles from a wide range of automotive styles and eras, such the 1923 Model T Sedan, the '66 Thunderbird, classic Mustangs, and even unreleased concept cars. Players compete in 16 different race types taking place on 14 tracks that include oval...
---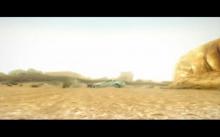 Ford Racing Off Road 2008
Razorworks takes the Ford Racing series Off Road for the first time in this budget-friendly release. Rangers, Broncos, Explorers, Expeditions, F-Series trucks and high-end Land Rover vehicles race over snow pack, dirt, sand, and gravel in arctic, desert, badlands, and other uncivilized environments. ...
---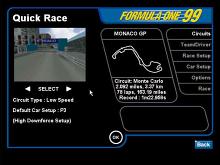 Formula One 99 1999
Formula One 99 is the fourth installment in Psygnosis' FIA-licensed, Formula One series. All the racing teams, drivers, cars, and technical specs have been updated to match changes in the real world of Formula One racing. Even the newly constructed (as of 1999) Sepang International Circuit in Kuala Lumpur, Malaysia...
---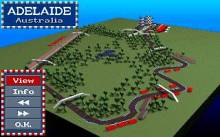 Formula One Grand Prix 1992
MicroProse Formula One Grand Prix is an old Grand Prix racing simulation based on the tracks used in 1991. The game supports both quick races and full races. Full races include two practice periods, a qualifying period and the race itself, while quick races only include the race component. You...
---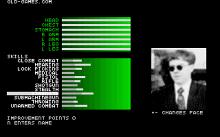 Free Combat 2000
Outstanding freeware gem by John Nyman that is not very (read: not at all) well-known. Free Combat is a cool top-down combat simulation with a great feature not seen in any other game: a realistic line of vision. In the tradition of Twilight 2000, the game casts you as a...
---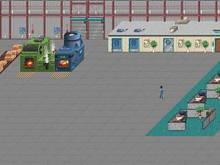 Free Enterpri$e (a.k.a. Free Enterprise) 1996
Free Enterpri$e is a business simulator in which you build a company from the ground up and try to become a giant in your industry. To accomplish this, you must rent a building to house your industrial equipment and offices. Unlike other buisiness simulators where every employee is a mindless...
---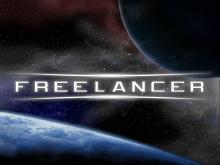 Freelancer 2003
Can a title in development for five years deliver the gameplay envisioned at the start of the process? While many games fail miserably in their attempt at answering this question, Freelancer restores faith in sticking with something worthwhile, despite the setbacks and critics. Above all else, Freelancer is a fun,...
---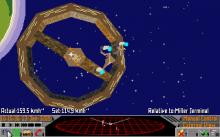 Frontier: Elite II 1993
Frontier: Elite II is the sequel to the award winning classic, Elite, co created by Ian Bell and David Braben. Elite was such a hit because it gave many gamers something they truly longed for, a sense of total freedom. If you're not aware of this classic (and shame on...
---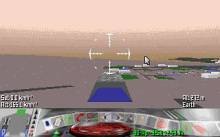 Frontier: First Encounters (aka Elite 3) 1995
Every so often, you come across a game such as Civilization or Warcraftwith so much potential it's staggering. The difference between those games and David Braben's Frontier: First Encounters is that the former games deliver, whereas this one, upon close inspection, fails miserably. This is even more mystifying considering the...
---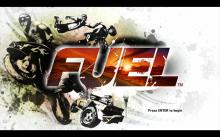 FUEL 2009
Fuel is an off-road racing game of grand scale and open-ended attitude. The racing takes place on and off 100,000 miles of track, in a 5,000 square mile area that comprises deserts, forests, and a hodge-podge of natural landmarks of the western U.S., including Mt. Rainier, Crater Lake, the Bonneville...
---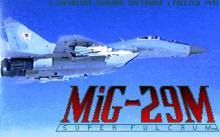 G-Force 1991
G-Force is a solid flight-sim revolving around the MiG russian jets, similar to MiG 29. As you boot the game up, you will see a map with targets of the area such as airfields, buildings and military installations. You can then select these and plan missions to take, so it's...
---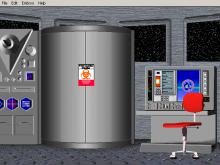 G-Netix 1995
G-Netix allows to participate in growing of a human embryo. By affecting environmental conditions (oxygen, pH, hydrogen levels) and changing the gene structure itself it's possible to observe the growth of a single cell into a complex organism. Each action evokes a response from an embryo, ranging from death to...
---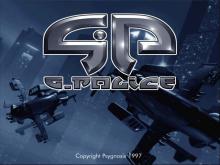 G-Police 1997
Prowl the skylines in your weapons-loaded DASA Kamov gunship as you get set to create mayhem among a corrupted police force in G-Police. Take control of the heavily armed helicopter "Havoc," piloting it through 35 strategic and combat-based missions involving futuristic street gangs and corrupt corporations while also tracking down...
---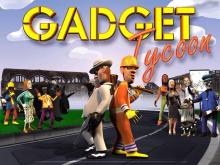 Gadget Tycoon 2001
Sometimes the name of a computer game is downright misleading. Contrary to what you might think, French developer Monte Cristo's soon-to-be-released Gadget Tycoon (a sequel to its earlier release Start-Up 2000) is not another clone of Microprose's RollerCoaster Tycoon, nor is it in the genre of Dynamix's Return of the...
---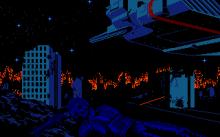 Galactic Empire 1990
Galactic Empire and its sequel A.G.E. (= Advanced Galactic Empire) are early first-person space/adventure hybrid from Coktel Vision. Both games sports a fast 3D engine with beautiful graphics - as one could expect from Tomahawk/Coktel Vision. Gameplay is nothing new to fans of space operas: pilot your spacecraft around the planets...
---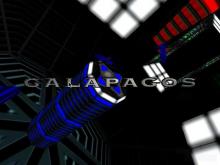 Galapagos: Mendel's Escape 1997
One of the most unique games ever made, Galapagos: Mendel's Escape is a fascinating artificial life simulation that combines intricate puzzles, fantastic Escher-like worlds, and advances in AI technology to create a captivating game, although impatient gamers may be put off by the slow pace and non-action oriented nature. Your...
---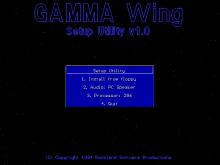 Gamma Wing 1995
In this game, you are in a galaxy wide war, in which you pilot a ship, and go through battles to try to capture enemy planets, convert neutral ones, and protect your allies. ...
---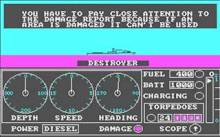 Gato 1984
BACKGROUND In Gato, you play the commander of a United States submarine in the Pacific Ocean during World War II against Japanese warships. GAMEPLAY Gato is a 3D real-time submarine simulation game. Gameplay consists of missions where the primary directive is to navigate your submarine to track and intercept (multiple) enemy warships (patrol...
---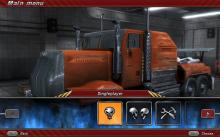 GearGrinder 2008

---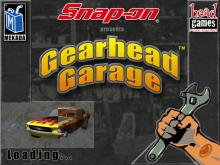 Gearhead Garage 2000
From a technical standpoint (graphics, etc.), Gearhead Garage may not be at the top of it's game. However, if you pass up this title based on that aspect, you will be losing out on a fun time. Gearhead Garage is a car enthusiasts dream. You take on the persona of a...
---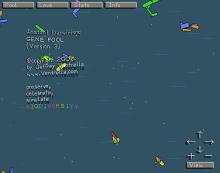 Gene Pool 2003
Gene Pool is a very cool artificial life simulation from Jeffrey Ventrella, designer of Darwin Pond which was reviewed earlier on this site. The blurb on the designer's official game page says it all: "Gene Pool is an artificial life simulation in which populations of physics-based organisms evolve swimming capabilities...
---
---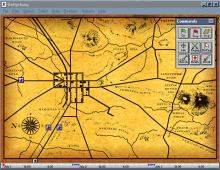 Gettysburg for Windows 1994
The battle of Gettysburg was one of the most important battles in the American Civil War. In this game, you either take the role of General Lee of the Confederate Army or General Meade of the Union Army. You watch the course of the battle with either the ordnance map (where...
---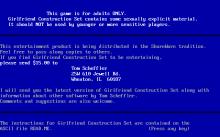 Girlfriend Construction Set 1989
This game pits the player as a single man on the prowl for some action. Custom-building the personality and traits of a romantic counterpart, the game can simulate a wide variety of dating experiences, each of which scenarios offers a number of multiple-choice questions yielding an impact on how well...
---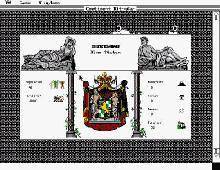 Global Dilemma: Guns or Butter, The 1990
Following Balance of Power, designer Chris Crawford stuck to the big-picture approach but shifted the focus from power politics to macroeconomics. In a grassroots simulation of industrial production and allocation, players balance a country's military and social spending to survive in an environment of fictitious nations competing for land and...
---