Simulation Games #13
Search a Classic Game: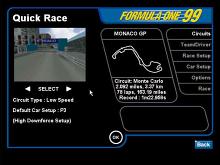 Formula One 99 1999
Formula One 99 is the fourth installment in Psygnosis' FIA-licensed, Formula One series. All the racing teams, drivers, cars, and technical specs have been updated to match changes in the real world of Formula One racing. Even the newly constructed (as of 1999) Sepang International Circuit in Kuala Lumpur, Malaysia...
---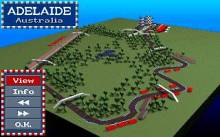 Formula One Grand Prix 1992
MicroProse Formula One Grand Prix is an old Grand Prix racing simulation based on the tracks used in 1991. The game supports both quick races and full races. Full races include two practice periods, a qualifying period and the race itself, while quick races only include the race component. You...
---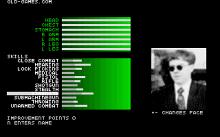 Free Combat 2000
Outstanding freeware gem by John Nyman that is not very (read: not at all) well-known. Free Combat is a cool top-down combat simulation with a great feature not seen in any other game: a realistic line of vision. In the tradition of Twilight 2000, the game casts you as a...
---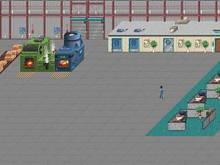 Free Enterpri$e (a.k.a. Free Enterprise) 1996
Free Enterpri$e is a business simulator in which you build a company from the ground up and try to become a giant in your industry. To accomplish this, you must rent a building to house your industrial equipment and offices. Unlike other buisiness simulators where every employee is a mindless...
---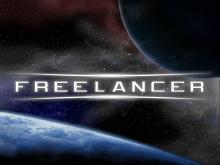 Freelancer 2003
Can a title in development for five years deliver the gameplay envisioned at the start of the process? While many games fail miserably in their attempt at answering this question, Freelancer restores faith in sticking with something worthwhile, despite the setbacks and critics. Above all else, Freelancer is a fun,...
---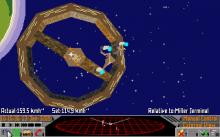 Frontier: Elite II 1993
Frontier: Elite II is the sequel to the award winning classic, Elite, co created by Ian Bell and David Braben. Elite was such a hit because it gave many gamers something they truly longed for, a sense of total freedom. If you're not aware of this classic (and shame on...
---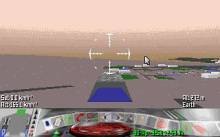 Frontier: First Encounters (aka Elite 3) 1995
Every so often, you come across a game such as Civilization or Warcraftwith so much potential it's staggering. The difference between those games and David Braben's Frontier: First Encounters is that the former games deliver, whereas this one, upon close inspection, fails miserably. This is even more mystifying considering the...
---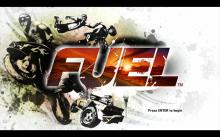 FUEL 2009
Fuel is an off-road racing game of grand scale and open-ended attitude. The racing takes place on and off 100,000 miles of track, in a 5,000 square mile area that comprises deserts, forests, and a hodge-podge of natural landmarks of the western U.S., including Mt. Rainier, Crater Lake, the Bonneville...
---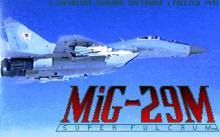 G-Force 1991
G-Force is a solid flight-sim revolving around the MiG russian jets, similar to MiG 29. As you boot the game up, you will see a map with targets of the area such as airfields, buildings and military installations. You can then select these and plan missions to take, so it's...
---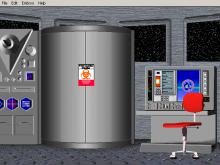 G-Netix 1995
G-Netix allows to participate in growing of a human embryo. By affecting environmental conditions (oxygen, pH, hydrogen levels) and changing the gene structure itself it's possible to observe the growth of a single cell into a complex organism. Each action evokes a response from an embryo, ranging from death to...
---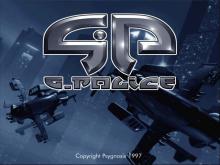 G-Police 1997
Prowl the skylines in your weapons-loaded DASA Kamov gunship as you get set to create mayhem among a corrupted police force in G-Police. Take control of the heavily armed helicopter "Havoc," piloting it through 35 strategic and combat-based missions involving futuristic street gangs and corrupt corporations while also tracking down...
---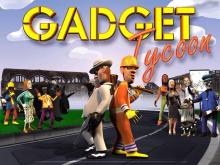 Gadget Tycoon 2001
Sometimes the name of a computer game is downright misleading. Contrary to what you might think, French developer Monte Cristo's soon-to-be-released Gadget Tycoon (a sequel to its earlier release Start-Up 2000) is not another clone of Microprose's RollerCoaster Tycoon, nor is it in the genre of Dynamix's Return of the...
---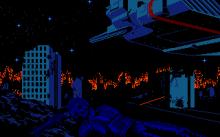 Galactic Empire 1990
Galactic Empire and its sequel A.G.E. (= Advanced Galactic Empire) are early first-person space/adventure hybrid from Coktel Vision. Both games sports a fast 3D engine with beautiful graphics - as one could expect from Tomahawk/Coktel Vision. Gameplay is nothing new to fans of space operas: pilot your spacecraft around the planets...
---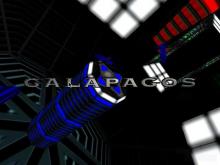 Galapagos: Mendel's Escape 1997
One of the most unique games ever made, Galapagos: Mendel's Escape is a fascinating artificial life simulation that combines intricate puzzles, fantastic Escher-like worlds, and advances in AI technology to create a captivating game, although impatient gamers may be put off by the slow pace and non-action oriented nature. Your...
---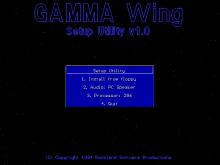 Gamma Wing 1995
In this game, you are in a galaxy wide war, in which you pilot a ship, and go through battles to try to capture enemy planets, convert neutral ones, and protect your allies. ...
---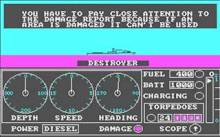 Gato 1984
BACKGROUND In Gato, you play the commander of a United States submarine in the Pacific Ocean during World War II against Japanese warships. GAMEPLAY Gato is a 3D real-time submarine simulation game. Gameplay consists of missions where the primary directive is to navigate your submarine to track and intercept (multiple) enemy warships (patrol...
---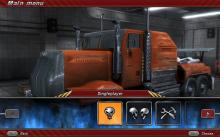 GearGrinder 2008

---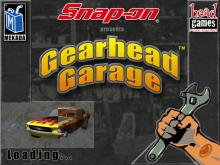 Gearhead Garage 2000
From a technical standpoint (graphics, etc.), Gearhead Garage may not be at the top of it's game. However, if you pass up this title based on that aspect, you will be losing out on a fun time. Gearhead Garage is a car enthusiasts dream. You take on the persona of a...
---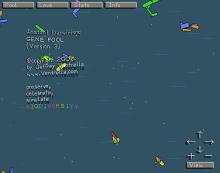 Gene Pool 2003
Gene Pool is a very cool artificial life simulation from Jeffrey Ventrella, designer of Darwin Pond which was reviewed earlier on this site. The blurb on the designer's official game page says it all: "Gene Pool is an artificial life simulation in which populations of physics-based organisms evolve swimming capabilities...
---
---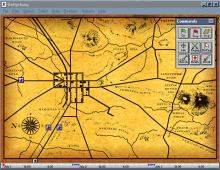 Gettysburg for Windows 1994
The battle of Gettysburg was one of the most important battles in the American Civil War. In this game, you either take the role of General Lee of the Confederate Army or General Meade of the Union Army. You watch the course of the battle with either the ordnance map (where...
---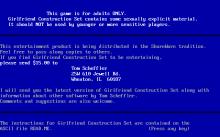 Girlfriend Construction Set 1989
This game pits the player as a single man on the prowl for some action. Custom-building the personality and traits of a romantic counterpart, the game can simulate a wide variety of dating experiences, each of which scenarios offers a number of multiple-choice questions yielding an impact on how well...
---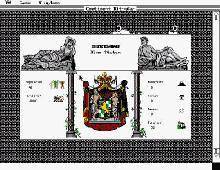 Global Dilemma: Guns or Butter, The 1990
Following Balance of Power, designer Chris Crawford stuck to the big-picture approach but shifted the focus from power politics to macroeconomics. In a grassroots simulation of industrial production and allocation, players balance a country's military and social spending to survive in an environment of fictitious nations competing for land and...
---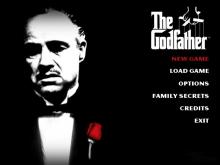 Godfather, The: The Game 2006
Electronic Arts makes an offer it hopes fans of Mafioso mythology cannot refuse, in this video game translation of the award-winning 1972 Francis Ford Coppola film. Players take the role of a small-time thug, newly inducted into the Corleone family and looking to make it big. By running missions for...
---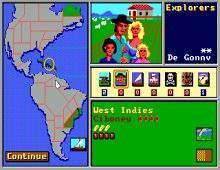 Gold of the Americas 1989
In this turn-based exploration game, turns are a whopping ten years each with a full game consisting of only thirty total turns. That's a healthy three-hundred year span in which to discover and exploit the Gold of the Americas. In this case, all three Americas are included: South, Central and...
---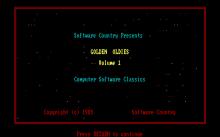 Golden Oldies Volume 1 (a.k.a. Eliza, Life, Adventure, Pong) 1985
Description at MobyGames says it all about this quirky piece of software gaming history - made back when Software Toolworks was still called "Software Library" :) "Probably the first retro-collection ever foisted upon the buying public, [Golden Oldies is a] collection of 4 classic computer games (well, 3 computer games...
---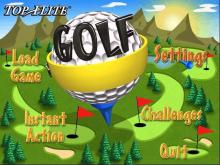 Golf Resort Tycoon 2001
Golf Resort Tycoon is fun and challenging, as are many offerings from Activision, but it is also an underdeveloped and unfulfilled promise, as one might expect from the "Value Publishing" division of any game company. The title joins the growing trend of titles bearing an excellent concept but sacrificing quality...
---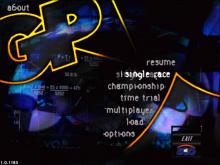 GP500 1999

---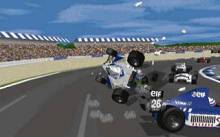 Grand Prix 2 1995
All the circuits and drivers of the 1994 Formula 1 World Championship is recreated in Geoff Crammond's second racing simulation. The game is viewed from within the cockpit - external views are provided primarily for use in replays or demonstrations. Texture mapping and full detail in the rear view mirrors...
---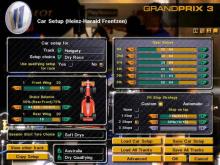 Grand Prix 3 2000
Picture a rating scale for car racing games that increases in terms of realism from left to right. Regardless of what game is at the lowest end, the title at the farthest right needs to move left to make room for Grand Prix 3. This simulation possibly incorporates the most...
---