Simulation Games #5
Search a Classic Game: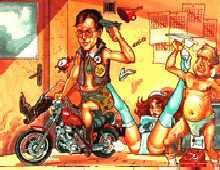 Biing! 1995
Biing!: Sex, Intrigue and Scalpels is an erotic hospital-management simulation. You must build a hospital, starting from buying a building for it, then hiring doctors, nurses and receptionists. The game contains typical management simulation elements, albeit with a humorous twist: the doctors are idiots who don't really care for their...
---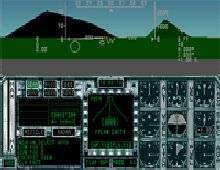 Birds of Prey 1992
Birds of Prey is a flight sim set in a fictional battle between the Soviet Union and the Nato. You can fly up to 40 different planes and also control the whole battle campaign. ...
---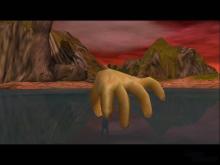 Black & White 2001
Within minutes of initializing gameplay in Black & White, it's readily apparent you're not looking at a clone of a typical good versus evil adventure or a god game. Mixing elements of empire building, resource management, life simulation, survival and brawling with complex strategies and tactics in a gorgeous fantasy...
---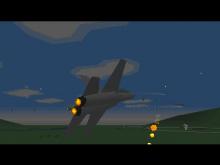 Black Knight: Marine Strike Fighter 1995
Black Knight: Marine Strike Fighter is a simulation of the F/A-18 Hornet, which is currently being used by both the U.S. Marines and U.S. Navy. At first glance, this game reminds me of F/A-18 Hornet add-on for Falcon 3.0 from Spectrum Holobyte and Apache from I-Magic, mainly due to the...
---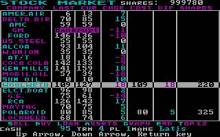 Black Monday 1987
Black Monday is a stock market simulation for one to six players. The goal is to earn as much money as possible by the end of ten turns. On each turn you will have the option of buying and selling stocks. The main screen where you can buy or sell...
---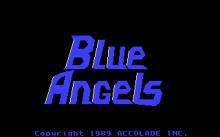 Blue Angels 1989
Blue Angels: Formation Flight Squadron is an F/A-18 flight simulator, with a focus on Air Shows. The Blue Angels are the United States' Navy Flight Demonstration Squadron, known for tight maneuvers and precision flying. The game attempts to replicate this by offering formation flying, having to react and coordinate with...
---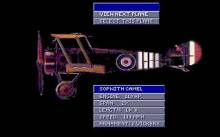 Blue Max: Aces of the Great War 1990
Blue Max is a World War I fighter plane simulator, where the player may fly fighter planes such as Fokker, Sopwith, Spad, and many other ones. The game allows split screen gaming for two players, cooperatively or competitively, with multiple 3D camera angle features. Missions involve shooting down enemy planes,...
---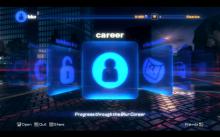 Blur 2010
Blur is an exaggerated-action driving game for high-def generation consoles and home computers, featuring kart-style racing in realistic, urban settings. As many as 20 real-life sports car models zip bumper-to-bumper through street-racing courses, collecting and using offensive and defensive power-ups, such as "Shunt," "Shock," "Barge," and "Nitro." Licensed automobiles and...
---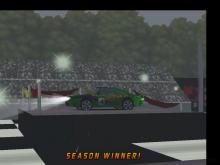 Boss Rally 1999
The box states "After Boss Rally, life in the fast lane will seem pretty dull." Unfortunately, Boss Rally seems to be stuck in the left-hand turn lane waiting for the green arrow. It's not that it's an entirely bad racing game, but it's not necessarily a fun one either. The main...
---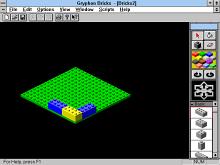 Bricks: the Ultimate Construction Toy! 1996
If you can dream it, you can build it with Bricks! Bricks is a fun and educational software tool for kids of all ages to enjoy. Use an endless supply of pieces to create the wildest cars, boats, dinosaurs- whatever you wish- all on your computer. Just click on your choice...
---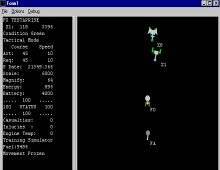 Bridge Crew 2000
Bridge Crew is an excellent spacecraft management similar to Super Star Trek and subsequent games, i.e. as spaceship commander, you will explore galaxies and engage in combat with other ships. The catch is that it is designed as a "computer assisted multiplayer RPG," which means you need a few people...
---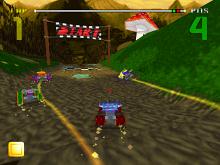 Buggy 1998
Buggy from Gremlin Interactive is a radio-controlled car simulation. Instead of being placed behind the wheel of a racing car, you control any one of sixteen custom-designed radio-controlled racing buggies over 15 undulating, cartoon-style courses. Some of the buggies are "hidden" and must be found before they can be used. The...
---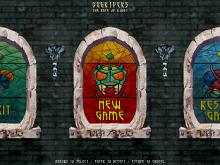 BugRiders: The Race of Kings 1998

---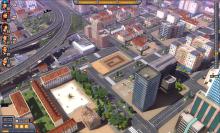 Building & Co 2008

---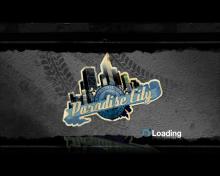 Burnout: Paradise - The Ultimate Box 2009
Described as a complete reinvention of the series by Alex Ward from Criterion Games, Burnout Paradise boasts next-generation technology that specializes in creating explosive crashes, and multi-car pile-ups. Gamers cruise into Paradise City after getting a driving license that records all aggressive, reckless, and destructive driving a player will do...
---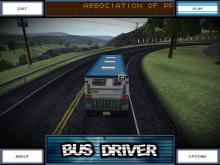 Bus Driver 2007
Gamers wondering what it might be like to be a bus driver, without actually being a bus driver, finally get their chance in the aptly named Bus Driver. Players must transport passengers around a planned route in a timely manner, all the while obeying traffic rules and keeping the riders...
---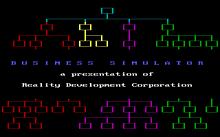 Business Simulator 1987
Business Simulator simulates the whirlwind, high-risk world of nurturing your own business from birth to IPO. And like its predecessor, Business Simulator is a great game no fan of business sim would want to miss. The gameplay is similar to WTDTYAHBS, except that it is more reflective: there are less events...
---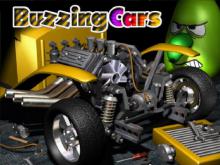 BuzzingCars 2002
The offbeat Wild Wheels is an arcade racing title in which players find themselves behind the wheel of one of a motley collection of vehicles. After choosing from a selection of seven vehicles, players can compete in one of three play variations. The first is a mission-based adventure comprising 28...
---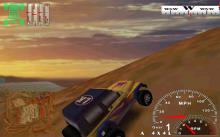 Cabela's 4x4 Off-Road Adventure 2001
Cabela's 4x4 Off-Road Adventure is action-packed, though mildly frustrating, and will likely be a hit with value conscious fans of off-road mud and snow action. If you've ever driven a powerful machine off the beaten path, the simulation will bring back some good memories. The sheer number of vehicles available...
---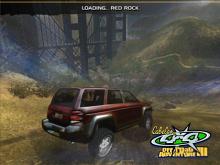 Cabela's 4x4 Off-Road Adventure 3 2003
Cabela's 4x4 Off-Road Adventure 3 offers 18 off-road vehicles equipped to deal with the hazardous conditions found during the rough and ready world of off-road driving. Environments include Baja, bayou, north woods, artic circle, mountain, dry riverbed, and a secret level. Players will choose from over 12 interchangeable parts including...
---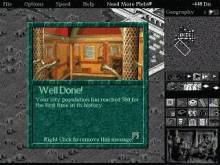 Caesar 2 1995
Think about how much more a player might enjoy SimCity if there was more strategy in that game than just building a city and keeping it running. What if there was some sort of combat engine, requiring the player to repel hostile attacks? How about an additional module to allow...
---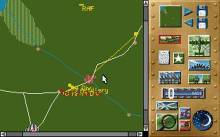 Campaign 1992
Campaign covers some of the most important battles of the Second World War, from Sahara to the Russian campaign, and from the Battle of the Bulge to D-Day. A map editor allowing users to modify existing scenarios or to create new ones is included. You can take involvement at many levels...
---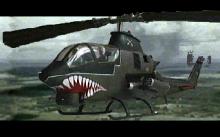 Campaign II 1993
Not good. Those two words pretty much sum up the total effect playing Campaign II has on your basic strategy war gamer. At least this one. With so much potential, the anticipation factor accompanying the issue of the title was only dampened slightly by the tendrils of bad memories that...
---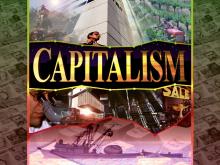 Capitalism 1995
"Buy low, sell high": it's not only a way of life in America, it describes a whole category of game known as the "economic sim". Pioneered by Railroad Tycoon and popularized by Impressions (Air Buck, Detroit, High Seas Trader), this game type appeals only to a certain type of person:...
---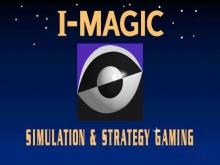 Capitalism Plus 1997
Imagine someone handing you a cool couple of million dollars in cash and then giving you the freedom to do whatever you want with it (well almost -- there was no option to "woo super models"). That, in a nutshell, is Capitalism Plus. It's a kind of monetary SimCity where...
---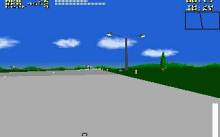 Car & Driver 1992
Test drive ten of the best cars on ten varying tracks, from Monterey Raceway to a mall parking lot. Game setup is in the format of the Car & Driver magazine. Race solo or against multiple cars, computer-controlled or via modem. As with most racing games, includes replay with various...
---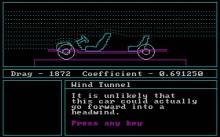 Car Builder 1982
Educational game for children who want to learn about cars. Car Builder is just what the title says, a car design game. You can modify anything from tires and suspension to engine type and body design of the car. When the car is finished you can test its aerodynamics in the...
---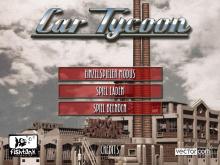 Car Tycoon 2001
Return to the mid-20th century heyday of automobile manufacturing to develop an empire that will dominate the industry and shape the very future of private transportation. This business simulation from Germany's Fishtank Interactive involves a wide range of corporate responsibilities, from left-brained marketing strategies to the more aesthetically-inclined aspects of...
---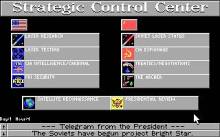 Cardinal of The Kremlin 1990
The Cardinal of the Kremlin is a global management simulation. It is the time of the Cold War. An American ground reconnaissance satellite discovers a strange structure near the northern border to Afghanistan. It is identified as project "Bright Star" - the Soviet laser ICBM defense system, capable of destroying satellites...
---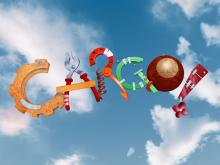 Cargo!: The Quest for Gravity 2011
Set on a version of Earth where ruling gods have grown tired of humans, turned the once mighty landmass into a tiny archipelago, and banished the force that literally keeps everyone grounded, Cargo! The Quest for Gravity offers players a unique combination of sandbox action and physics-based adventure-puzzle gameplay. The...
---