Simulation Games #5
Search a Classic Game: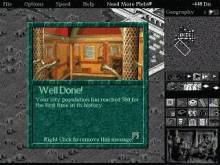 Caesar 2 1995
Think about how much more a player might enjoy SimCity if there was more strategy in that game than just building a city and keeping it running. What if there was some sort of combat engine, requiring the player to repel hostile attacks? How about an additional module to allow...
---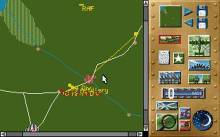 Campaign 1992
Campaign covers some of the most important battles of the Second World War, from Sahara to the Russian campaign, and from the Battle of the Bulge to D-Day. A map editor allowing users to modify existing scenarios or to create new ones is included. You can take involvement at many levels...
---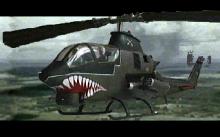 Campaign II 1993
Not good. Those two words pretty much sum up the total effect playing Campaign II has on your basic strategy war gamer. At least this one. With so much potential, the anticipation factor accompanying the issue of the title was only dampened slightly by the tendrils of bad memories that...
---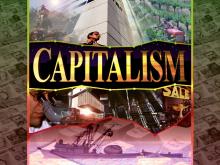 Capitalism 1995
"Buy low, sell high": it's not only a way of life in America, it describes a whole category of game known as the "economic sim". Pioneered by Railroad Tycoon and popularized by Impressions (Air Buck, Detroit, High Seas Trader), this game type appeals only to a certain type of person:...
---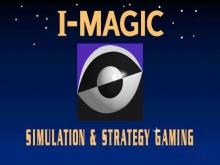 Capitalism Plus 1997
Imagine someone handing you a cool couple of million dollars in cash and then giving you the freedom to do whatever you want with it (well almost -- there was no option to "woo super models"). That, in a nutshell, is Capitalism Plus. It's a kind of monetary SimCity where...
---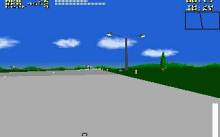 Car & Driver 1992
Test drive ten of the best cars on ten varying tracks, from Monterey Raceway to a mall parking lot. Game setup is in the format of the Car & Driver magazine. Race solo or against multiple cars, computer-controlled or via modem. As with most racing games, includes replay with various...
---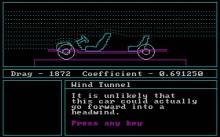 Car Builder 1982
Educational game for children who want to learn about cars. Car Builder is just what the title says, a car design game. You can modify anything from tires and suspension to engine type and body design of the car. When the car is finished you can test its aerodynamics in the...
---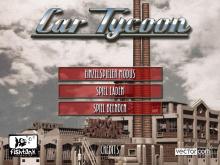 Car Tycoon 2001
Return to the mid-20th century heyday of automobile manufacturing to develop an empire that will dominate the industry and shape the very future of private transportation. This business simulation from Germany's Fishtank Interactive involves a wide range of corporate responsibilities, from left-brained marketing strategies to the more aesthetically-inclined aspects of...
---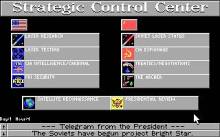 Cardinal of The Kremlin 1990
The Cardinal of the Kremlin is a global management simulation. It is the time of the Cold War. An American ground reconnaissance satellite discovers a strange structure near the northern border to Afghanistan. It is identified as project "Bright Star" - the Soviet laser ICBM defense system, capable of destroying satellites...
---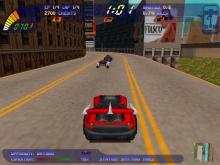 Carmageddon 2: Carpocalypse Now 1998
The concept of running over people and animals for fun is demented, and the amount of blood spilled in Carmageddon 2: Carpocalypse Now is downright insane. It's a game any reasonable person would want to hate, but there's an appeal here that can't be denied. There are many clever vehicles,...
---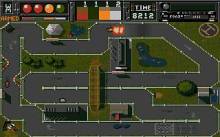 Carnage 1993
In Carnage you race in a top-down view where every car goes with the same speed. And if you want to see the next track you must win your race; if you can't, unfortunately the game is over! In total there are 18 tracks. After every race you earn 800 pounds,...
---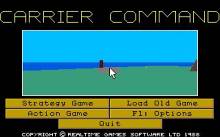 Carrier Command 1989
Carrier Command was one of the first real-time strategy games. You control an advanced cybernetic aircraft carrier complete with fighters, amphibious assault vehicles, laser defenses and a fleet of decoy drones. Your mission is to build a series of resource, factory, and defensive bases spanning an island chain. The only problem?...
---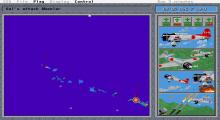 Carriers at War 1992
Carriers at War is a remake of the original for the Apple II and Commodore 64. The game is a strategic war simulation (wargame) in which the player takes on the role of a task force commander in control of Fleet Carrier Air/Naval Operations in the Pacific from 1941-1945. The...
---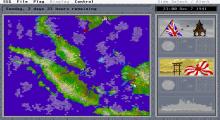 Carriers at War 2 1993
Carriers at War II (CAW II) is a very accurate portrayal of carrier warfare in World War II and allows one to recreate the major campaigns of the South Pacific during that war. As the name implies, this is the second version of this game. Carriers at War was originally...
---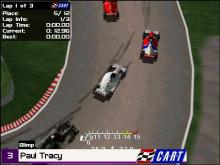 CART Precision Racing 1997
CART Precision Racing captures all the speed, thrills, and competition of racing a real Indy car. CART Precision Racing, an officially licensed simulation of Championship Auto Racing Teams (CART). Designed and tested by real CART drivers and race engineers, Precision Racing offers car and track models so realistic that now...
---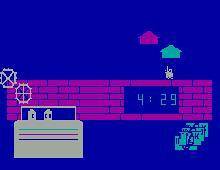 Cartel$ & Cutthroat$ 1985
Cartel$ & Cutthroat$, aside from being master designer Dani Bunten's first game for the PC, is notable for being one of the first business sims in existence that remains almost two decades later as one of the best. 1-8 players compete for profit in this simulation of cut-throat competition that...
---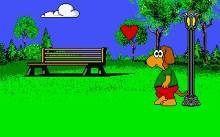 Cartooners 1989
Cartooners is a nice simple little program that allows you to make your very own animated cartoons. Using actor templates and static backgrounds, any user from a child as young as 5 can make semi-professional looking animations. Characters range from a duck to a bird, and a pig to a...
---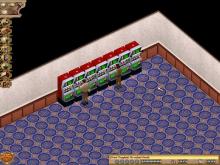 Casino Tycoon 2001
You've built theme parks, railroads, golf courses and zoos. But what about a casino? If you've ever dreamed of developing your own gambling mecca, Casino Mogul offers just such an opportunity. And while it's not particularly deep or complex, the game delivers what's expected by letting you to create and...
---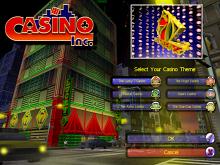 Casino, Inc 2003
It's "Sin City" -- Las Vegas, Nevada -- and players assume control of a 1970s casino. Shrewd club owners will tailor different areas of their "pleasure paradise" to different types of customers. Teenagers, for instance, prefer video arcades, while more wealthy customers desire high-stakes poker tables and roulette. Owners can...
---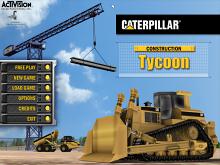 Caterpillar Construction Tycoon 2005
This basic building simulation from Activision Value challenges players to plan, manage, and execute a number of large, virtual construction projects, using Caterpillar brand industrial equipment. ...
---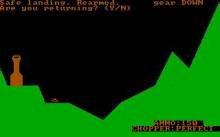 Chopper Commando 1988
Simple chopper game. ...
---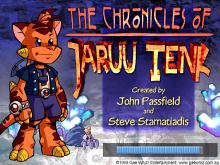 Chronicles of Jaruu Tenk, The 1999
Billed as a "revolutionary screen entertainment package," The Chronicles of Jaruu Tenk is a neat and quite unique simulation that is part "life simulation" a la Little Computer People (or more recently, Creatures), part screensaver, and part free-form exploration game. Set in a fictional island of Bloofen Jut, Chronicles follows...
---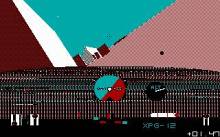 Chuck Yeager's Advanced Flight Trainer 1987
In Chuck Yeager's Advanced Flight Trainer you have the chance to test pilot 14 different airplanes, such as the Bell X-1 and the Lockheed SR-71. It features 10 different viewpoints both inside and outside of the plane, with a zoom of up to 256x, and different aerodynamics for each plane. You...
---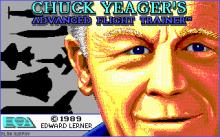 Chuck Yeager's Advanced Flight Trainer 2.0 1989
Follow-up to EA's first flight trainer from the mid-eighties. A nice flight simulator offering many different planes and various flight modes such as formations, races, obstacle courses and a comprehensive flight training option. AFT 2.0 also features two high-resolution EGA modes besides the standard 320x200 resolution. ...
---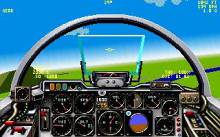 Chuck Yeager's Air Combat 1991
A true flight combat sim, in every sense of the word. Fight over 50 missions with Chuck Yeager's advice on your side. You can use the mission builder to create your own missions if the history-based missions don't offer enough challenge. Replay modes let you fast forward and rewind through...
---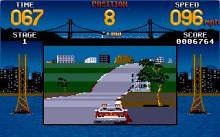 Cisco heat 1991
In this racing game, the players get to race in police cars instead of the usual racing cars driven by speed freaks (like in the Crazy Cars series). Break the law instead of upholding it, while racing through the streets of San Francisco (Cisco for short, hence the name). Take...
---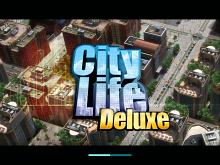 City Life 2006
In City Life, you must build your city, zone for construction, and bring in taxes, but it doesn't end there. The twist that makes City Life different from other metropolis planning games is the importance placed upon the different people living in the city. Instead of an overall "good" or...
---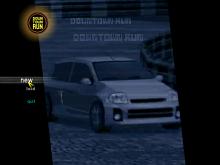 City Racer 2003
City Racer offers players 12 licensed cars, including models from Volkswagen, Ford, Dodge, and Mitsubishi, to race through the streets of 12 international cities, including Paris, Rome, Moscow, and London. Eight different gameplay modes offer a variety of goals, power-ups increase performance, and the unique driving system awards racing points...
---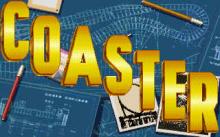 Coaster 1993
The basic goal of "Coaster" is quite simply to build a roller coaster. After designing your coaster you have it ridden by a panel of experts which assign it a score. You can also ride it yourself. ...
---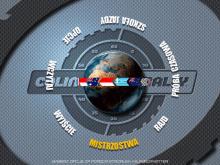 Colin McRae Rally 1998
Colin McRae Rally is an off-road racing simulation featuring licensed cars, 3D graphics, and network support for up to eight players. Compete in a championship, rally, or time trial event in either a 2WD or 4WD vehicle. Slip and slide across gravel, ice, tarmac, snow, and mud in courses held...
---