Simulation Games #3
Search a Classic Game: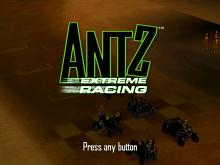 Antz Extreme Racing 2002
Based on the characters and locales from DreamWorks' 1998 computer animated movie, Antz Extreme Racing features a mix of driving, running, boarding, and flying as players embark on a championship series spanning the four seasons of summer, autumn, winter, and spring. Six playable characters include Z, Princess Bala, General Mandible,...
---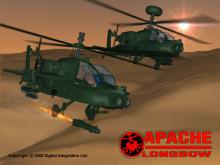 Apache Longbow 1995
Take command of your own U.S. Army AH-64D Apache Longbow, and use the mechanical menace to take out tanks, enemy aircraft, and other destructible items in simulated environments. Complete with realistic Apache weapon systems such as specialized black box avionics and radar guided infrared missile defenses, the game includes training...
---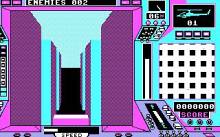 Apache Strike 1989
The year is 1997. You're piloting an AH-64 Apache helicopter through enemy city streets on search and destroy mission. Your target: the Strategic Defense Computer (SDC). You must weave your way in and out of skyscraper corridors. That's the easy part; but enemy helicopters and tanks dog your path --...
---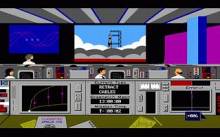 Apollo 18 1988
Apollo 18: Mission to the Moon simulates a fictional mission to the Moon in the early 1980's, following on from the last real flight (Apollo 17) before NASA cancelled the program. One of the game's key features is digitised speech, which sounds crackly like a real mission controller would. Telemetry...
---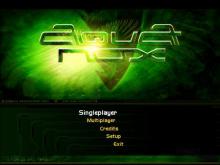 AquaNox 2001
AquaNox is a 3D combat sim set deep beneath the ocean surface on a distant-future Earth. Though sharing basic commonalities with more conventional flight and space combat simulations, AquaNox takes place in a strange environment best accessible through more speculative imagination. Instead of fighter jets blasting through the clouds above...
---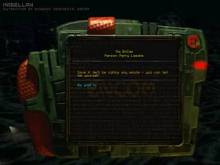 Archimedean Dynasty 1996
If one were to rate Archimedean Dynasty based solely on the merits of its story, then it might not get that great a review. The story is of a future where mankind fouled up (yet again) with a nuclear war and sent countless souls either beneath the ocean waves or...
---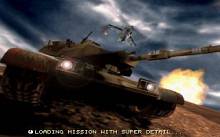 Armored Fist 1994
Armored Fist offers realistic armored warfare in numerous tactical theaters. The player can choose from an extensive line-up of modern-day armored vehicles utilized by U.S. forces, in addition to those commonly used by Soviet troops. The game was one of the earliest tank sims to offer a mission editor with...
---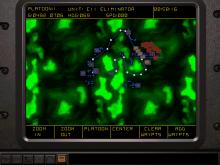 Armored Fist 2 1997
Armored Fist 2 could have been a great game. The premise is sound: engage in warfare using the M1A2 Abrams tank class, a powerful beast capable of causing destruction over a mile away. Unfortunately, because of an inadequate game engine and poor execution, it falls woefully short of its potential. If...
---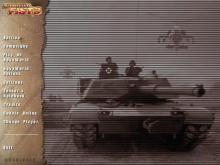 Armored Fist 3 1999
The evolution of tank games since Combat on the Atari 2600 is quite evident in Armored Fist 3. While Combat was a two-dimensional moving shooter, Armored Fist 3 is a full-on tank simulation. If you think all you have to do is point and shoot, you're in for a big...
---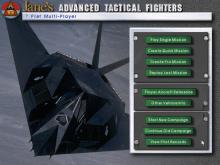 ATF: Advanced Tactical Fighters 1996
This gold edition of Advanced Tactical Fighters contains the original game and the add-on Nato Fighters. The sequel to USNF, ATF was the first game made by Jane's Combat Simulations (part of EA). The game used the same engine as USNF, with updated aircraft shapes and terrain. Every aircraft from USNF...
---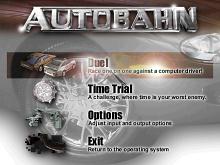 Autobahn Racing 2001
Rip up the roads of Germany at speeds of up to 180 mph in Autobahn Racing. You and up to eight friends may select from 16 cars, and go head-to-head in a variety of nighttime traffic settings. ...
---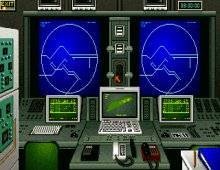 AV8B Harrier Assault 1992
This game puts you behind the controls of the AV8B Harrier aircraft. You must plan a strategic assault upon the enemy island of East Timor which is heavily defended. As well as allowing you to fly the Harrier, you can also plan attacks with your ground and naval forces. If you...
---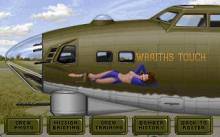 B-17 Flying Fortress 1992
B-17 Flying Fortress has the distinction of being the only game of its kind. While there are scores of other sims allowing us to fly nimble fighter aircraft, B-17 Flying Fortress gives us the chance to fly one of the most famous bombers of World War II, the B-17 Flying...
---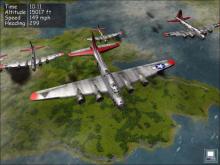 B-17 Flying Fortress: The Mighty 8th 2000
Like the original B-17 Flying Fortress, B-17 Flying Fortress: The Mighty 8th offers gamers a sophisticated flight sim with a strong emphasis on realism and historical accuracy. Players join an elite WWII squadron based upon the United States Army Air Corp 8th Bomber Command, which was the division responsible for...
---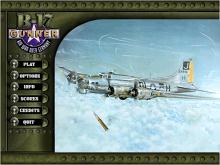 B-17 Gunner: Air War Over Germany 2001
Man the guns that protect the famous flying fortress in B-17 Gunner: Air War Over Germany. Taking up position at one of the game's six .50-caliber machine guns, the player fends off attacks from the German Luftwaffe while soaring miles above the ground on special raids and bombing runs. Damage...
---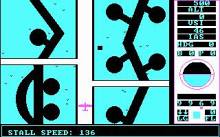 B-24 1987
A simulation of WW2 air-warfare in which the player flies a B-24 as part of the 460th Bomber Group missions to Ploesti in Romania. The game operates on several levels, and the player will be required to act as a pilot, copilot, navigator, engineer and bombardier at different stages of...
---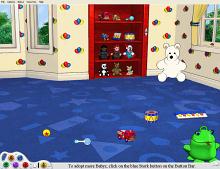 Babyz 1999
Babyz is a very cute game that is sure to be a hit. Upon seeing the Babyz website, I was eager to check this program out. It is like having a virtual baby and includes nursing a sick baby back to health, changing diapers, cleaning up after it, playing with...
---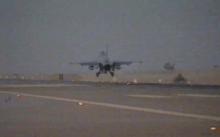 Back to Baghdad 1996
Back to Baghdad is a simulation of the air war over Iraq a few years after the end of the Gulf War, with you taking the place of a F-16 pilot in a series of "one off" missions. The game included a fairly detailed rendering of the F-16, it's cockpit and...
---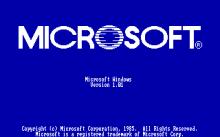 Balance of Power (1985 edition) 1985
In Chris Crawford's Cold War classic Balance of Power, the nations of the world become chits in a game of thermonuclear poker played by the U.S. president and the Secretary General of the U.S.S.R. Over the period of 1986 to 1994, each side exploits civil wars around the world, sending...
---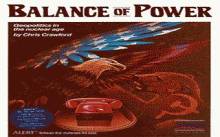 Balance of Power (1990 edition) 1989
The objective is the same as the original Balance of Power: use your military, covert, and industrial forces to make your country the most prestigious in the world while avoiding nuclear war. However, it is now 1989, and the Communist Block is crumbling... Chris Crawford, who rarely ever made a sequel...
---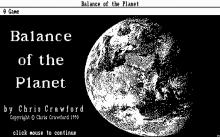 Balance of The Planet 1990
Balance of the Planet is an environmental management simulation. It is the successor to Balance of Power. Chris Crawford seems to have a special liking for problems of global concern. Balance of Power dealt with politics in the cold war, its successor Balance of the Planet simulates nothing less than Earth's ecosystem....
---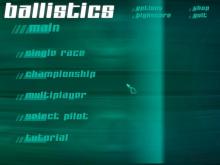 Ballistics 2001
In a future starved for intense, exciting entertainment, Ballistics racers pilot super-fast vehicles through specially-designed magnetic tracks for fun and profit. While magnetically held to the track, the high-speed hovercraft can rotate a full 360 degrees for better handling. Advanced racers have the option of disengaging the magnetic hold, allowing...
---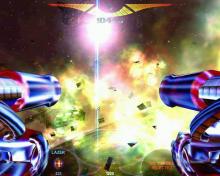 Bang! Gunship Elite 2000
In BANG! Gunship Elite players take control of the Wolverine class starfighter as a member of the Arikhan's wet-behind-the-ears fighting force, facing overwhelming odds from the powerful Sektar. The different missions in BANG! Gunship Elite range from protection objectives, where you must keep a friendly craft from being swarmed by the...
---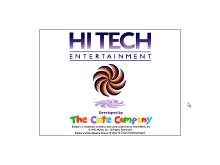 Barbie and Her Magical House 1994

---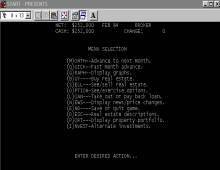 Baron: The Real Estate Simulation 1986
Baron: The Real Estate Simulation is, as the name suggests, a simulation of the real estate industry. The game is undoubtedly the best simulation of this industry I have ever seen, and given its release in 1987, has stood the test of time very well. Baron puts you not so...
---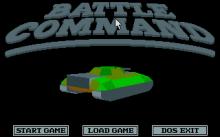 Battle Command 1990
Battle Command is a 3D arcade/strategy game, loosely derived from the same developers' Carrier Command. In a near future alternate reality, the Ultra War is fought between the two dominate races in the New World. The 'Mauler' is the latest technology - an Armored Fighting Machine capable of being lifted...
---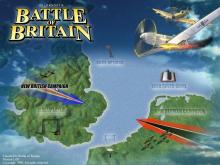 Battle of Britain (from TalonSoft) 1999
Battle of Britain presents Britain in 1940, when things looked dark and a mere 20 miles separated England from the Nazis. Players will command either the Luftwaffe or the Royal Air Force (RAF). Gameplay combines real-time and phase-based action, includes 5000+ historical pilots, and can be played by e-mail. ...
---
---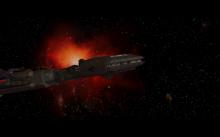 Battlecruiser 3000AD (a.k.a. BC3K) 1996
The original version of Battlecruiser 3000 AD was released by Take 2 Interactive in late 1996 without the consent of developer 3000AD, Inc. The game was still in the beta stages of development, a fact ignored by Take 2 in order to ship the title before the holiday season. Not...
---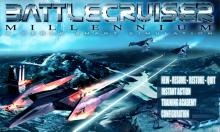 Battlecruiser Millennium 2001
Battlecruiser Millennium is an update to Battlecruiser 3000 AD V2.0. The game now sports a Windows native engine, as well as updated graphics. New features include 3D cockpits, new campaign missions, a new galaxy, and so forth. Battlecruiser Millennium also sports an all new multi-play feature where up to sixteen...
---