Simulation Games #17
Search a Classic Game: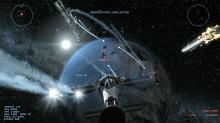 Iron Sky: Invasion 2012

---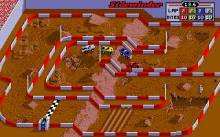 Ironman Offroad Racing 1990
Enter the world of off-road racing as 4 vehicles will face each other, on a series of tracks which are based around flipped and reversed versions of a core selection. Fame, glory and bikini clad women await your victories and the taste of dirt awaits if you fail. Let a...
---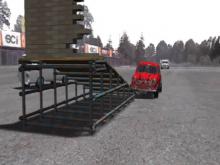 Italian Job, The 2002
Based on the 1969 British film The Italian Job starring Michael Caine, this third-person mission-based racing game offers 16 missions, 50 levels, five game modes, two "free ride" levels, and an eight-player party mode. With a simple four-key control scheme, you'll race as Charlie Croker across London, Turin, and the...
---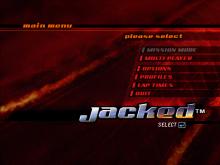 Jacked 2006

---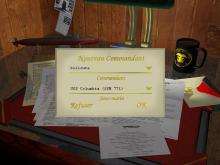 Jane's 688(I) Hunter/Killer 1997
I remember playing Silent Service on the original Nintendo. I had always wanted to be at the helm of a submarine and Silent Service let me do just that. Unfortunately, the spell of fantasy was broken by the bad sound, poor graphics and low realism. It simply wasn't possibly to...
---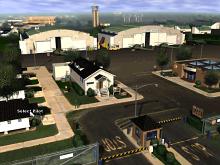 Jane's AH-64D Longbow Gold 1997
Well, well, well... finally, a game that meets the standards of what is commonly referred to as a "simulation." Being a big fan of Jane's published editions about today's modern military equipment, they sure made a marvelous engine reproducing what it's like to fly a helicopter. Anyone who's tried to...
---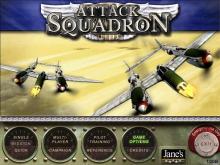 Jane's Combat Simulations: Attack Squadron 2002
Xicat delivers this title in the name and spirit of one of the definitive series of PC flight combat sims. The game offers 14 flyable aircraft and a variety of other land, sea, and air vehicles. Features like the fully three-dimensional cockpits and realistic localized damage effects bolster the authenticity...
---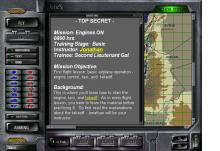 Jane's Combat Simulations: IAF - Israeli Air Force 1998
This release from the accomplished flight sim developers at Jane's puts virtual pilots in the cockpit of one of seven different fighter planes for missions that take place in the often-troubled skies above the Middle-East. Compared to some earlier combat sims published by the company, this release is designed to...
---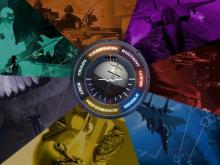 Jane's F-15 1998
After the tremendous success of Longbow 2 in the last months of 1997, the Origin Skunkworks development team at Jane's, spearheaded by sim maestro Andy Hollis, turned their attention to the arena of jet combat. Since the Gulf War in the early '90s, the U.S. fighter of choice has been...
---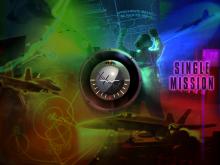 Jane's F/A-18 2000
You've seen them in the news, in the skies over the world's hotspots, and in the movies. You've heard about laser-guided precision bombing, GPS-guided cruise missiles, and the power of the modern-day aircraft battle group. But, what is it really like to be part of a carrier wing and fly...
---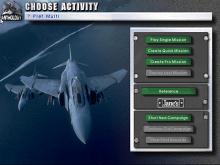 Jane's Fighters Anthology 1998
Jane's Fighters Anthology is a compilation pack of two previously released Jane's products: Advanced Tactical Fighters Gold and U.S. Navy Fighters '97. Both of these titles were originally released in 1996, and Fighters Anthology (FA) neatly draws them together into one complete package. However, while most compilation releases simply settle...
---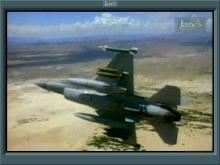 Jane's USAF 1999
Jane's USAF is the latest in a long line of survey sims which began several years ago when Electrontic Arts released U.S. Navy Fighters. If you're unaware, a survey sim is a sim that models more than one plane. While several sims model just one plane in excruciating detail (Jane's...
---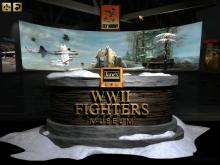 Jane's WWII Fighters 1998
This World War II flight simulator from Jane's Combat Simulations puts that conflict's finest aircraft under your command. You start the adventure in an aircraft hangar from which you can undertake up to 40 single missions or begin a campaign set around the Ardennes offensive. Flying for either the American Army...
---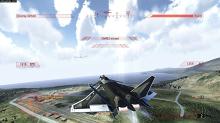 JASF: Jane's Advanced Strike Fighters 2011
A famous name flies over unfamiliar territory, as detailed re-creations of 30 licensed Russian, American, Chinese, and European aircraft engage in flight-sim combat above the fictional country of Azbaristan. In JASF's 16-mission campaign, players lead squadrons to battle above more than 65,000 square miles of virtual cities, mountains, and deserts....
---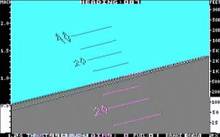 Jet 1985
Based on subLOGIC's classic Flight Simulator. Choose either an F-16 Fighting Falcon for land missions or an F-18 Hornet for missions starting at sea from an aircraft carrier. You can practice flying and aerobatics in "free flight" mode, dogfight against Soviet MiGs, launch strikes against land or sea based targets,...
---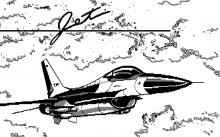 Jet 2.0 1987
The game is a very improved version of SubLOGIC's Jet. Improvements is made for overall speed, flight characteristics, higher precision calculations, smooth zooming, game menu, video modes support, and system functions. Mouse control and landing gear was added. This time, game may be loaded via scenery files (no longer only scenery...
---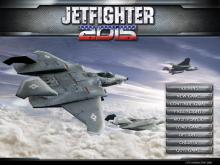 JetFighter 2015 2005
The Jetfighter series began in the late 1980's and offered something different with each version. The game is now in its sixth version and seems to have given up trying to be complex and appeal to hard-core simulation fans. This game is more like the old school arcade games when...
---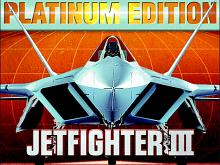 Jetfighter 3: Enhanced Campaign CD 1997
JetFighter III is an air combat simulation that takes players from the bowels of an aircraft carrier to the skies over enemy terrain. Players can fly an F-22N Raptor, an F/A-18 Hornet, or an F-14 Tomcat. Before players can board the aircraft carrier, they must choose their name and handle....
---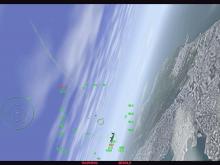 Jetfighter 4: Fortress America 2000
Long after the Socialist-Realist statuary has been dragged from the squares of Eastern European capitals to the scrap yard by frenzied mobs, the video game industry occasionally releases a title that hints at an almost obsessive attachment to the Cold War. JetFighter IV: Fortress America is a case in point. It's...
---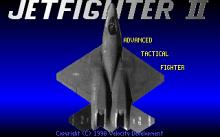 JetFighter II: Advanced Tactical Fighter 1992
JetFighter II: Advanced Tactical Fighter lets you take to the air in the F-23 ATF in a war against the Soviet backed Latin American Revolutionary Alliance (LARA) as they fight their way across California. Fly from real airports and visit real locations, including a detailed representation of downtown San Francisco....
---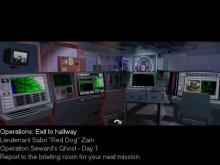 JetFighter III Platinum 1997
A repackaging and enhancement of the popular JetFighter III combat flight simulator game. Includes the original product, the Enhanced Campaign CD, plus a mission editor, new missions and additional scenery. JetFighter III was somewhat revolutionary for its detailed and expansive terrain environments. While probably not quite in-depth enough for hard-core flight...
---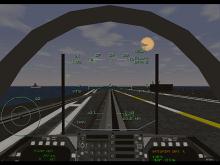 JetFighter: Full Burn 1998
Mission Studios' Jetfighter series has built a strong following with its easy-to-grasp and generally technologically competent sims. Unfortunately, it's returned to the well one too many times with Full Burn, a shameless rehash of Jetfighter III that features sadly outdated technology. Full Burn is the Wing Commander of jet sims. Mission...
---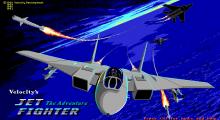 JetFighter: The Adventure 1988
Fly the F/A-18, F-16, and F-14 in a hypothetical invasion of the U.S. west coast by the Soviet Union. Missions range from combat air patrols to bombing runs to intercepting cruise missiles. Plus, carrier launches and landings are also possible. Graphics include a detailed model of San Francisco -- the Golden...
---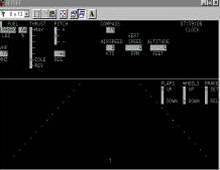 Jetset 1982
Jetset is a text mode 747 flight simulator, possibly the very first made for PC. Its code, in BASIC, was published on November 1982's issue of the BYTE magazine. Except during take off / landing, where the runway is visible, all you can see are the plane's panels and controls, which...
---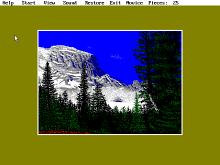 Jigsaw Puzzle 1994
A Jigsaw Puzzle simulation. It includes a lot of puzzles that go by original children's artwork or new designs. All you have to do is fit the puzzle pieces in the board in the shortest time, and flipping the pieces is not necessary. It features a high score for finishing...
---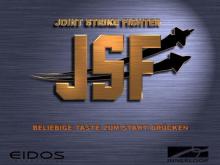 Joint Strike Fighter 1997
In the ever-growing world of combat sims, games now live and die by their graphics, realism and originality. I liked Joint Strike Fighter mainly because it wasn't just another F-22 sim. This is the first game I've seen that permits access to the fighters of the Joint Strike Fighter, a...
---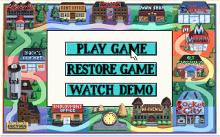 Jones in the Fast Lane (Enhanced CD-ROM) 1992
Halfway between The Sims and The Game of Life, Jones in the Fast Lane is a multimedia-enhanced board game about work, school, money and materialism for one to four players. An early CD-ROM title, it makes charming use of the medium's video capabilities in the clips of game characters who...
---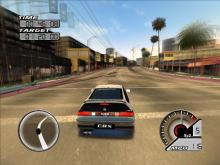 Juiced 2005
Designed to combine elements of both simulation- and arcade-style play, Juiced features more than 50 licensed vehicles, including import legends such as the Toyota Supra and Honda CRX Si. Racing decals, graphics, and wild paint jobs make an artist out of the gamer, though beauty is only skin-deep and winning...
---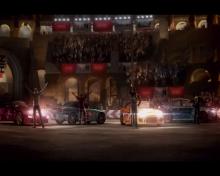 Juiced 2: Hot Import Nights 2007
THQ sets its Juiced series loose on the city streets once again, for this sequel run of underground racing and over-the-top turns. The second game in the series offers players a wide selection of authentically modeled automobiles from enthusiast brands such as Ascari, Aston Martin, and Saleen, as well as...
---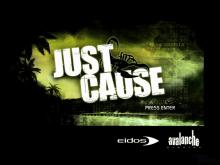 Just Cause 2006
Swedish developer Avalanche Studios' first in-house development project is a 3D action-adventure starring a U.S. operative named Rico Rodriguez. Just Cause has Rodriguez attempting to overthrow a fictitious South American island's regime by instigating a revolution. Players will accomplish this by working with citizens, political factions, rebels, and even drug...
---