Simulation Games #15
Search a Classic Game: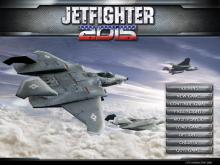 JetFighter 2015 2005
The Jetfighter series began in the late 1980's and offered something different with each version. The game is now in its sixth version and seems to have given up trying to be complex and appeal to hard-core simulation fans. This game is more like the old school arcade games when...
---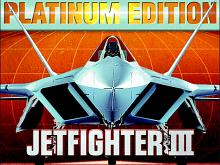 Jetfighter 3: Enhanced Campaign CD 1997
JetFighter III is an air combat simulation that takes players from the bowels of an aircraft carrier to the skies over enemy terrain. Players can fly an F-22N Raptor, an F/A-18 Hornet, or an F-14 Tomcat. Before players can board the aircraft carrier, they must choose their name and handle....
---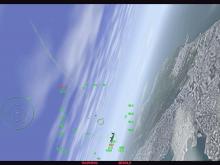 Jetfighter 4: Fortress America 2000
Long after the Socialist-Realist statuary has been dragged from the squares of Eastern European capitals to the scrap yard by frenzied mobs, the video game industry occasionally releases a title that hints at an almost obsessive attachment to the Cold War. JetFighter IV: Fortress America is a case in point. It's...
---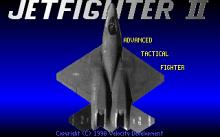 JetFighter II: Advanced Tactical Fighter 1992
JetFighter II: Advanced Tactical Fighter lets you take to the air in the F-23 ATF in a war against the Soviet backed Latin American Revolutionary Alliance (LARA) as they fight their way across California. Fly from real airports and visit real locations, including a detailed representation of downtown San Francisco....
---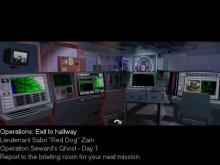 JetFighter III Platinum 1997
A repackaging and enhancement of the popular JetFighter III combat flight simulator game. Includes the original product, the Enhanced Campaign CD, plus a mission editor, new missions and additional scenery. JetFighter III was somewhat revolutionary for its detailed and expansive terrain environments. While probably not quite in-depth enough for hard-core flight...
---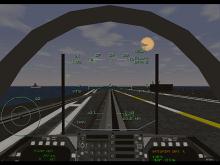 JetFighter: Full Burn 1998
Mission Studios' Jetfighter series has built a strong following with its easy-to-grasp and generally technologically competent sims. Unfortunately, it's returned to the well one too many times with Full Burn, a shameless rehash of Jetfighter III that features sadly outdated technology. Full Burn is the Wing Commander of jet sims. Mission...
---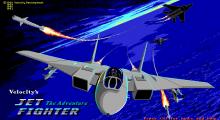 JetFighter: The Adventure 1988
Fly the F/A-18, F-16, and F-14 in a hypothetical invasion of the U.S. west coast by the Soviet Union. Missions range from combat air patrols to bombing runs to intercepting cruise missiles. Plus, carrier launches and landings are also possible. Graphics include a detailed model of San Francisco -- the Golden...
---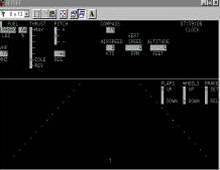 Jetset 1982
Jetset is a text mode 747 flight simulator, possibly the very first made for PC. Its code, in BASIC, was published on November 1982's issue of the BYTE magazine. Except during take off / landing, where the runway is visible, all you can see are the plane's panels and controls, which...
---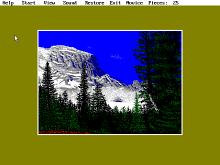 Jigsaw Puzzle 1994
A Jigsaw Puzzle simulation. It includes a lot of puzzles that go by original children's artwork or new designs. All you have to do is fit the puzzle pieces in the board in the shortest time, and flipping the pieces is not necessary. It features a high score for finishing...
---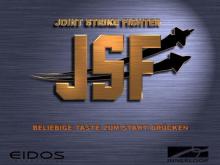 Joint Strike Fighter 1997
In the ever-growing world of combat sims, games now live and die by their graphics, realism and originality. I liked Joint Strike Fighter mainly because it wasn't just another F-22 sim. This is the first game I've seen that permits access to the fighters of the Joint Strike Fighter, a...
---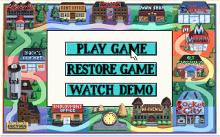 Jones in the Fast Lane (Enhanced CD-ROM) 1992
Halfway between The Sims and The Game of Life, Jones in the Fast Lane is a multimedia-enhanced board game about work, school, money and materialism for one to four players. An early CD-ROM title, it makes charming use of the medium's video capabilities in the clips of game characters who...
---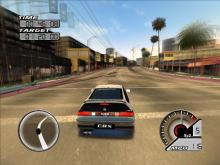 Juiced 2005
Designed to combine elements of both simulation- and arcade-style play, Juiced features more than 50 licensed vehicles, including import legends such as the Toyota Supra and Honda CRX Si. Racing decals, graphics, and wild paint jobs make an artist out of the gamer, though beauty is only skin-deep and winning...
---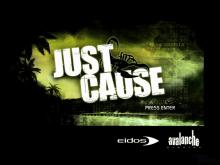 Just Cause 2006
Swedish developer Avalanche Studios' first in-house development project is a 3D action-adventure starring a U.S. operative named Rico Rodriguez. Just Cause has Rodriguez attempting to overthrow a fictitious South American island's regime by instigating a revolution. Players will accomplish this by working with citizens, political factions, rebels, and even drug...
---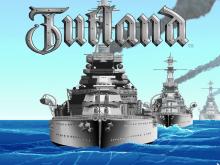 Jutland 1993
Command a fearsome dreadnought and fight for control of the North and South Atlantic as either the German Imperial Fleet or the British Royal Navy during WW I. Fight a single mission, a campaign or the entire war while commanding 1 ship, a squadron of ships or the entire fleet....
---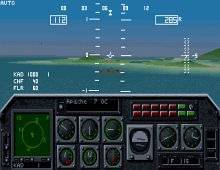 KA-50 Hokum 1995
In this game you are a commander of a Base Ship cruising around Indonesia and a pilot of four helicopters available on it. These helicopters are Kamov Ka-50 Hokum (assault), MIL Mi-8 Hip (assault/transport), Westland Lynx (anti-ship assault/transport), and Bell AH-1 Cobra (assault). You are planning the schedule of your missions...
---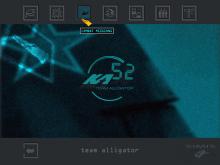 Ka-52 Team Alligator 2000
Eastern Europe: a war-torn segment of a continent desperately needing intervention -- you are the one chosen to be that interloper. You man the cockpit of a highly advanced, top-secret, Russian gun-ship, the Ka-52 Alligator. It has some of the most complex and highly acute sensory equipment and radar on...
---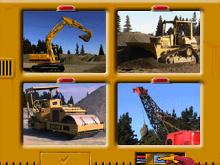 Kids on Site 1994
Remember the days as a kid when you were fascinated with these big machines on the building site? With this game you have the opportunity to try them out! You can use either the excavator, bulldozer, steamroller or wrecking ball. The handling couldn't be easier, there are just three buttons...
---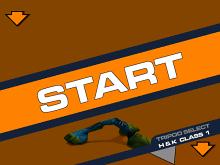 Killer Loop 1999
Racing onto your PlayStation is Crave Entertainment's Killer Loop, a futuristic racing game that has about as much horsepower as a tricycle. This lackluster game actually fits its namesake as it looks good on the outside but has absolutely nothing in the middle -- a loop. The options are limited from...
---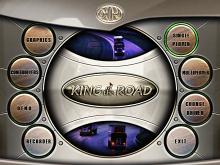 King of the Road 2001

---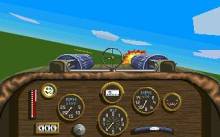 Knights of the Sky 1990
Knights of the Sky is a World War I flight simulator that features several play modes. There is a training flight mode, a career mode, a dogfight mode (where you can square off against a famous ace) and a two-player head-to-head mode for modem combat. The game allows the player...
---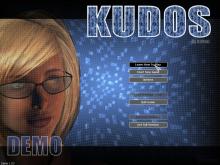 Kudos 2006
Kudos applies business simulation-style strategic management to the personal life of an ordinary, everyday young adult. Instead of overseeing an entire neighborhood or a full household, as in the Sims, players focus on their single main characters, guiding them daily through all minor and major life decisions. Kudos players steer...
---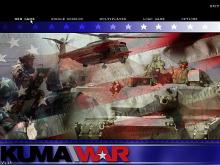 Kuma\War 2004
Mixing elements of first-person combat and the evening news, Kuma\War was designed as an inaugural entry into a new category of interactive entertainment: "Reality Gaming." The squad-based, first-person shooter serves up missions based on current events and set in real-world locations. Following the early success of shows such as Cops...
---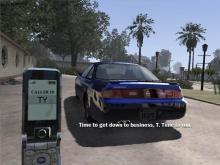 L. A. Rush 2006
L.A. Rush celebrates California car culture, by highlighting popular, real-life vehicles of the muscle, tuner, and exotic scenes. Backed by West Coast Customs and Rides Magazine, the game features exclusive, "pimped out" autos seen on television and tours. It also encourages virtual racers to express themselves, by customizing their own...
---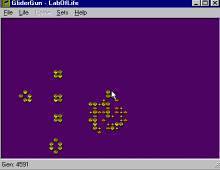 Laboratory of Life 1997
Laboratory of Life is a fun and very cute implementation of the famous rules of artificial life developed by mathematician J.H. Conway in the 1970's. In case you have never heard of it, the basics of Life are as follows: the game is played on a grid where each square...
---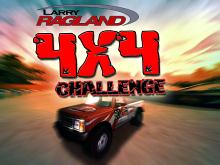 Larry Ragland's 4x4 Challenge 2001
Join five-time Baja 1000 overall champ "Lightning" Larry Ragland for this virtual off-road romp. Players can choose from several 4X4 vehicles to race through different wilderness areas that test skill and endurance. Competitive artificial intelligence challenges virtual drivers. Instant replays and multiple camera angles enhance presentation. ...
---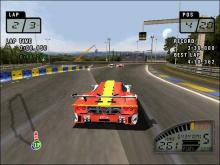 Le Mans 24 Hours 2002
Featuring five game modes, hefty minimum system requirements, and a dozen realistically rendered circuits, Le Mans 24 Hours lets you strap in behind the wheel of 200+ mph racecars while competing in one of the most coveted race events in the world. More than 70 real-life cars can be fine-tuned...
---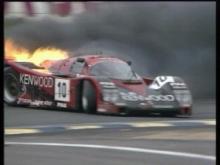 Le Mans 24 Hours (a.k.a. Test Drive Le Mans) 2000
Featuring five game modes, hefty minimum system requirements, and a dozen realistically rendered circuits, Le Mans 24 Hours lets you strap in behind the wheel of 200+ mph racecars while competing in one of the most coveted race events in the world. More than 70 real-life cars can be fine-tuned...
---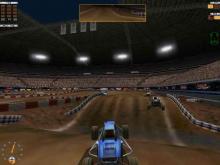 Leadfoot: Stadium Off Road Racing 2001
In a style defined by earlier Ratbag releases like Dirt Track Racing and Dirt Track Racing: Sprint Cars, Leadfoot provides off-road racing in more than 180 events, with stadium-lite and 4x4 modified machines. With full control including head-up displays, cockpit jitters, tire wear, handling options, and a choice of automatic...
---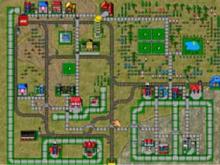 Lego Loco 1998
Whenever I sit down to review a children's computer game that is a virtual version of the real thing, my mind immediately goes into the "if it ain't real, it ain't worth a darn" frame of mind. Therefore, I had to make a conscious effort to set aside my prejudice...
---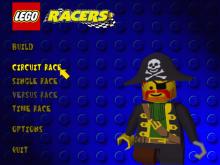 Lego Racers 1999
LEGO Racers is a great idea which unfortunately suffers in its execution. For some reason this game is incredibly hard, harder than it should be, especially when you consider that a lot of young children who play with the toys will probably want to play the game too. This game is...
---