Simulation Games #24
Search a Classic Game: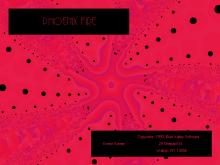 Phoenix Fire 1993
Like DaSi before it (and in a similar vein to Taboo before both), PF simulates a spirit board (or Ouija board) for users to entertain themselves with, presenting alternating possibilities of tapping into their subconscious or having their planchette (well, mouse) movements actually propelled by forces from beyond, answering typed...
---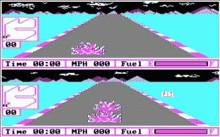 Pitstop 2 1984
As a kid I was really fascinated by fast cars and the racing sport. No wonder racing games were among my favorites. But there weren't many good ones around. Pitstop was one of the better ones out there. Its main feature was (as the title suggests) the pit where you...
---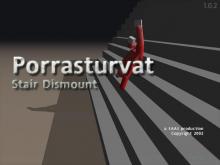 Porrasturvat (a.k.a. Stair Dismount) 2002
Winner of the game development competition in Assembly 2002 and deservedly so, Porrasturvat (Stair Dismount in English) is a quirky and strangely addictive little game by Jetro Lauha, the designer of caveflyer classic KOPS. The idea is simple but weirdly cruel: fall down a flight of stairs and try to hurt...
---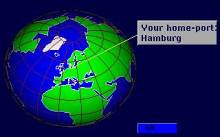 Ports of Call 1989
Ports of Call gives you the job of a shipowner. First you have to choose your hometown and after that you have to buy your first used ship. Then you have to charter freight and bring it to its destination. With this profit you can buy new ships and so...
---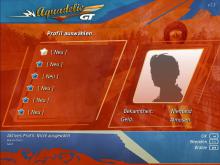 Power Boat GT 2007

---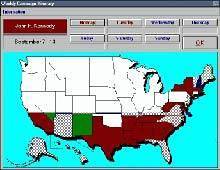 Power Politics 1992
Power Politics is a campaign simulation for serious students of political science. You create a presidential candidate with various strengths and weaknesses, or use one from the past 30 years to see if you can rewrite history. You must set his or her schedule, and decide which issues to address...
---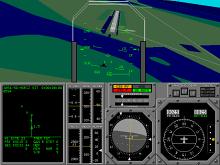 Precision Approach 1995
Precision Approach, as the name implies, is a very detailed simulation of aircraft landing-- in this case, a space shuttle. Despite this razor-thin focus, the game is surprisingly replayable for its random "reset points" (i.e. the starting point of each approach). Specifically, the game accurately models the portions of shuttle...
---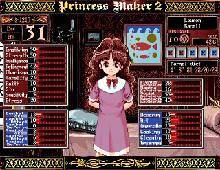 Princess Maker 2 1996
Now this game is completely different from anything I have ever played before. It is a nice and very cute game from Japan, with a very detailed manga-inspired feel to the graphics. A strong idea that has neatly been made into a game. As for the story it is all up...
---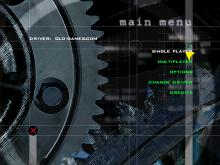 Pro Rally 2001 2000
One of Pro Rally 2001's biggest selling points is that it is at the pinnacle of realism. The whole game is basically an exercise in tedium. Everything is vaguely acceptable and very little stands out. For starters, the Driving School that sets out to teach you how to play. It's...
---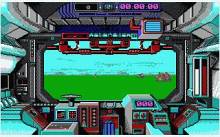 Project Neptune 1989
MobyGames says it all: "taking on the role of special agent Robert "Rip" Steel, it is up to you to destroy the evil Yellow Shadow's network of undersea mining bases [while protecting] your own bases from attack. You are in command of a small but powerful submarine, and must work...
---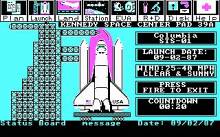 Project: Space Station 1987
Project: Space Station casts the player into the role of a NASA Administrator, charged with the task of designing and building a space station. The project will span 15 years, during which time the player must plan shuttle launches, recruit personnel, manage the budget, conduct research and development and, of...
---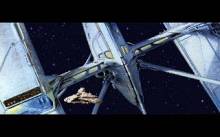 Protostar 1993
In the early history of electronic gaming, players would happily accept the requirement to spend days and even weeks wandering through chunky, 16-color environments, building up the strength and experience necessary to actually get to the main plot. Eventually, this "role-playing" idea became passť since it wasn't much fun in...
---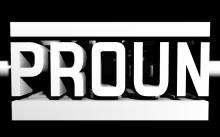 Proun 2011

---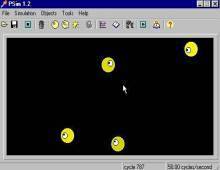 Psim 1999
PSim (short from Particle Simulator) is a primitive artificial life simulation that nonetheless is both interesting and fun. It is based on objects, called particles, which interact with each other in a 2D world. The description from the manual explains the concept very well, so I'll just quote it here: "The...
---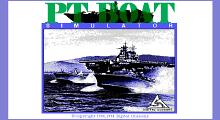 PT Boat Simulator 1994
PT Boat Simulator is an excellent improved version of PT-109, an outstanding submarine sim published by Spectrum Holobyte in 1987. After developer Digital Illusions disappeared from the gaming industry for several years, they returned in 1994 with this improved version of their classic, and highly underrated, simulator. As in PT-109,...
---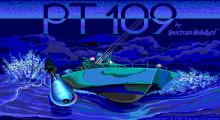 PT-109 1987
PT-109 is a classic torpedo boat simulation, set in the World War II. It is a game with great depth of options, realism, accuracy of simulation and enriched with an outstanding documentation. 45 different missions, 5 levels of play, practice tactics mode, 4 theaters of action (Philippine islands, Solomon islands, New...
---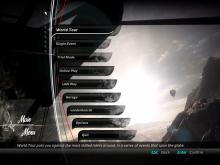 Pure 2008
Pure is an off-road racing title featuring ATVs and fast-paced, arcade-style action. The object isn't merely to cross the finish line before your 15 opponents, but to perform a variety of flashy stunts while hurtling down mountains, leaping off cliffs, and motoring across rugged terrain. Three trick types are possible...
---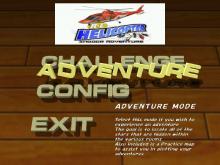 R/C Helicopter: Indoor Flight Simulation 2001
As a budget-priced flight simulator, R/C Helicopter Indoor Flight Simulation holds air fairly well, as long as you're not overly sensitive about realism and detailed control. Unlike Airfix Dogfighter, an indoor flight sim that focuses on combat aircraft from WWII, this helicopter adventure features less violent gameplay centered on collecting...
---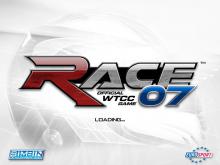 Race 07: Official WTCC Game 2007
Swedish developer Simbin brings officially licensed World Touring Car Championship (WTTC) action to PCs in Race 07. Gearheads can get behind the wheel of more than 300 cars spread across nine race classes. Players can then take their highly tuned touring vehicles, like the BMW E30 M3, the Alfa Romeo...
---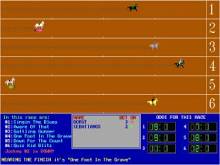 Race the Nags 1993
For one to six players, Race the Nags is a fully animated, full color horse racing simulation. Chosen from a stable of over 200 horses, each race has six horses. You can "bet" on a horse to either win, place, or show... then cheer your favorite on to the finish! ...
---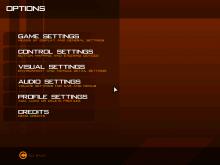 Race: The Official WTCC Game 2006
Swedish developer Simbin brings officially licensed World Touring Car Championship (WTTC) action to PCs in Race: The WTCC Game. Gearheads can get behind the wheel of more than 100 cars spread across ten model types. Players can then take their highly tuned touring vehicles around ten replications of real-world tracks....
---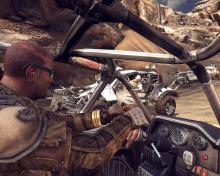 Rage 2011
Rage is a first-person shooter set in a post-apocalyptic world. You'll battle an assortment of mutants, creatures, and gang members with a mix of conventional and unconventional weapons, from pistols and shotguns to crossbows with electric arrows and an edged boomerang called the "wingstick." Also featured in the game are armored...
---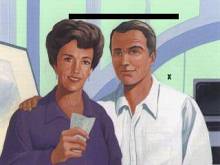 Rags to Riches (a.k.a. Wall Street Manager) 1993
You play a young college graduate who has been given a large sum of money by your parents to set up a company. You start in a crummy office on the Lower East Side of town, and as you dabble more in the stock market and make more money, you...
---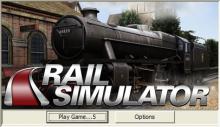 Rail Simulator 2007
Transit enthusiasts can ride more than 1,000 miles of real-life routes in Kuji Entertainment's Rail Simulator. Amateur engineers can take the helm of historical and contemporary steam, diesel, and electric trains as they travel throughout North America and Europe. Fifteen different scenarios are available, from running short commuter routes to...
---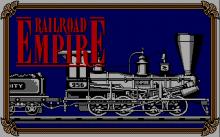 Railroad Empire 1989
In 1992, Maxis published A-Train, a railroad management simulation by Artdink, a developer of some renown in Japan but virtually unknown anywhere else. A-Train was the third episode in Artdink's Take the A-Train series, which dates back to 1986. An earlier installment of the series had been internationally published three...
---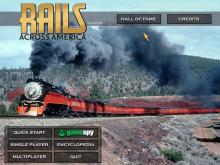 Rails Across America 2001
Billed as a "real-time strategy with a 'sim' flavor," Rails Across America is a game of railway development that begins at the dawn of the Industrial Revolution and carries on into the near future. Aspiring railway barons compete to control different areas of the market and the country. In the...
---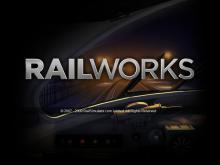 RailWorks 2009

---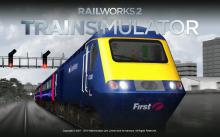 RailWorks 2: Train Simulator 2010

---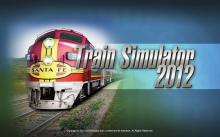 RailWorks 3: Train Simulator 2012 2011
Railway buffs and trainspotters can pursue their hobby for another year in Railworks 3: Train Simulator 2012. This edition features some completely rebuilt core trains, as well as new offerings like the SD40-2, the F7, Class 166, and Class 47 locomotives. All of the trains now feature working lights and...
---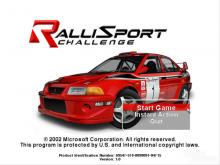 Rallisport Challenge 2002
Digital Illusions' RalliSport Challenge, a PC rally title, takes place across a variety of terrain. Unlike traditional rally titles, crashes and car damage do little to affect a car's overall performance, with the designers emphasizing speed and forgiving control over strict realism. Four game modes consist of Single Race, Time...
---