Simulation Games #24
Search a Classic Game: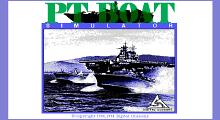 PT Boat Simulator 1994
PT Boat Simulator is an excellent improved version of PT-109, an outstanding submarine sim published by Spectrum Holobyte in 1987. After developer Digital Illusions disappeared from the gaming industry for several years, they returned in 1994 with this improved version of their classic, and highly underrated, simulator. As in PT-109,...
---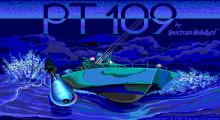 PT-109 1987
PT-109 is a classic torpedo boat simulation, set in the World War II. It is a game with great depth of options, realism, accuracy of simulation and enriched with an outstanding documentation. 45 different missions, 5 levels of play, practice tactics mode, 4 theaters of action (Philippine islands, Solomon islands, New...
---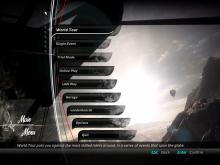 Pure 2008
Pure is an off-road racing title featuring ATVs and fast-paced, arcade-style action. The object isn't merely to cross the finish line before your 15 opponents, but to perform a variety of flashy stunts while hurtling down mountains, leaping off cliffs, and motoring across rugged terrain. Three trick types are possible...
---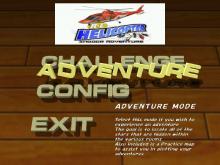 R/C Helicopter: Indoor Flight Simulation 2001
As a budget-priced flight simulator, R/C Helicopter Indoor Flight Simulation holds air fairly well, as long as you're not overly sensitive about realism and detailed control. Unlike Airfix Dogfighter, an indoor flight sim that focuses on combat aircraft from WWII, this helicopter adventure features less violent gameplay centered on collecting...
---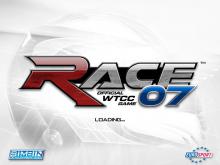 Race 07: Official WTCC Game 2007
Swedish developer Simbin brings officially licensed World Touring Car Championship (WTTC) action to PCs in Race 07. Gearheads can get behind the wheel of more than 300 cars spread across nine race classes. Players can then take their highly tuned touring vehicles, like the BMW E30 M3, the Alfa Romeo...
---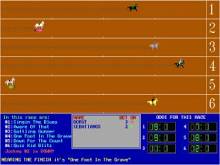 Race the Nags 1993
For one to six players, Race the Nags is a fully animated, full color horse racing simulation. Chosen from a stable of over 200 horses, each race has six horses. You can "bet" on a horse to either win, place, or show... then cheer your favorite on to the finish! ...
---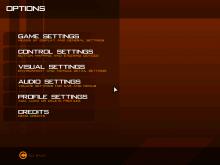 Race: The Official WTCC Game 2006
Swedish developer Simbin brings officially licensed World Touring Car Championship (WTTC) action to PCs in Race: The WTCC Game. Gearheads can get behind the wheel of more than 100 cars spread across ten model types. Players can then take their highly tuned touring vehicles around ten replications of real-world tracks....
---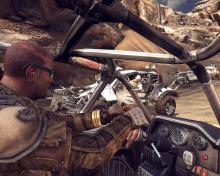 Rage 2011
Rage is a first-person shooter set in a post-apocalyptic world. You'll battle an assortment of mutants, creatures, and gang members with a mix of conventional and unconventional weapons, from pistols and shotguns to crossbows with electric arrows and an edged boomerang called the "wingstick." Also featured in the game are armored...
---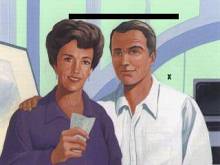 Rags to Riches (a.k.a. Wall Street Manager) 1993
You play a young college graduate who has been given a large sum of money by your parents to set up a company. You start in a crummy office on the Lower East Side of town, and as you dabble more in the stock market and make more money, you...
---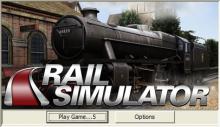 Rail Simulator 2007
Transit enthusiasts can ride more than 1,000 miles of real-life routes in Kuji Entertainment's Rail Simulator. Amateur engineers can take the helm of historical and contemporary steam, diesel, and electric trains as they travel throughout North America and Europe. Fifteen different scenarios are available, from running short commuter routes to...
---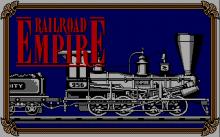 Railroad Empire 1989
In 1992, Maxis published A-Train, a railroad management simulation by Artdink, a developer of some renown in Japan but virtually unknown anywhere else. A-Train was the third episode in Artdink's Take the A-Train series, which dates back to 1986. An earlier installment of the series had been internationally published three...
---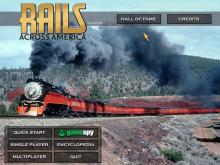 Rails Across America 2001
Billed as a "real-time strategy with a 'sim' flavor," Rails Across America is a game of railway development that begins at the dawn of the Industrial Revolution and carries on into the near future. Aspiring railway barons compete to control different areas of the market and the country. In the...
---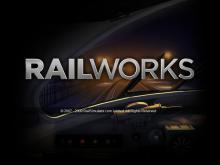 RailWorks 2009

---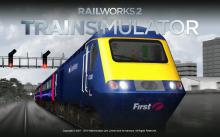 RailWorks 2: Train Simulator 2010

---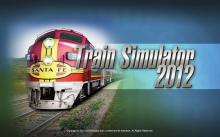 RailWorks 3: Train Simulator 2012 2011
Railway buffs and trainspotters can pursue their hobby for another year in Railworks 3: Train Simulator 2012. This edition features some completely rebuilt core trains, as well as new offerings like the SD40-2, the F7, Class 166, and Class 47 locomotives. All of the trains now feature working lights and...
---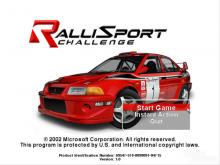 Rallisport Challenge 2002
Digital Illusions' RalliSport Challenge, a PC rally title, takes place across a variety of terrain. Unlike traditional rally titles, crashes and car damage do little to affect a car's overall performance, with the designers emphasizing speed and forgiving control over strict realism. Four game modes consist of Single Race, Time...
---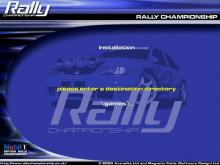 Rally Championship 2000 1999
Mobil 1 Rally Championship is probably the best rally-racing game that I have played. The graphics are stunning, the controls are stellar, and the depth is unmatched. When you start up Mobil 1 Rally Championship, you are presented with an options screen. Right away, you can select from tons of different...
---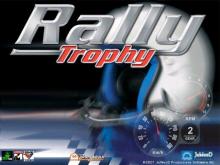 Rally Trophy 2001
Aiming to be a bit different from the majority of rally racing games, Rally Trophy by Finland designer Bugbear Entertainment takes you back to the nostalgic days of classic rally cars in the 1960s and 1970s. The 42 European-based tracks place driver skills above technology and telemetry setups as you...
---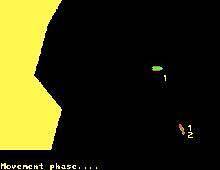 Ram 1985
RAM! is a simulation of combat using Triremes. Triremes were the war ships used in ancient Greece. The game takes place during the Peloponnesian War, which was a conflict between Athens and Sparta. These boats were meant to ram and sink the others using oar power. RAM! is based on...
---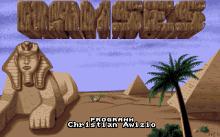 Ramses 1994
A fun, tongue-in-cheek simulation of Egypt empire, Ramses is a decent freeware game that tackles one of the most ignored topics: simulating ancient economies. Although the game doesn't take itself too seriously, or purport to be a "realistic" sim, it does offer quite a few interesting options that make the...
---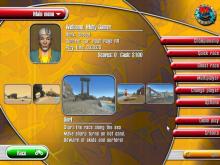 RC Cars (a.k.a. Smash Cars) 2003
Creat Studios along with 1C Company bring RC car racing enjoyment to the PC without the hassle of dead batteries. RC Cars is an arcade-style racing game that has players racing cars that are realistically designed in both appearance and in control. Each of these RC has its own unique...
---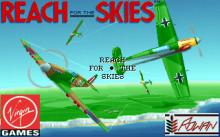 Reach for The Skies 1993
Reach for the Skies is a combat flight sim focused on WWII's famous "Battle of Britain", splitting the battle into four stages and giving you the option to take part for either the Royal Air Force or the German Luftwaffe. As well as piloting a plane, you can also take...
---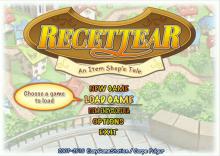 Recettear: An Item Shop's Tale 2010

---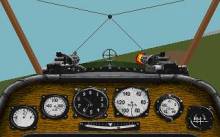 Red Baron 1990
Red Baron is a World War I flight simulation game. The game offers a wide range of play options including single missions, historical missions, and a campaign game. Missions that can be flown include patrols, dogfights, bomber escort, bomber intercept, balloon busting, and attacks on zeppelins. Five different geographical areas...
---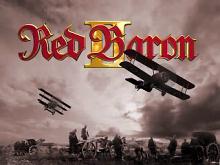 Red Baron 3D 1998
Dynamix has once again created an incredible historical simulation of air combat with Red Baron 3D. Red Baron I and II were well received with their excellent take on World War I air combat, and Red Baron 3D brings back the excellence with the wonders of 3D accelerator technology and...
---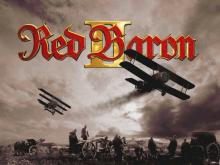 Red Baron II 1997
When I was sixteen years old I went on a trip that very much changed my life. My grandfather took me to a place in New York State called the Old Rhinebeck Aerodrome. It is to this day one of the most spectacular places I have ever visited -- quite...
---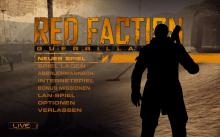 Red Faction: Guerrilla 2009
Red Faction: Guerrilla is a shooter that eschews its series predecessors' confined paths and first-person view in favor of a third-person perspective set in a vast open-world landscape. One thing the series hasn't changed, however, is its revolutionary tone. The original Red Faction found gamers rebelling against a corrupt Martian...
---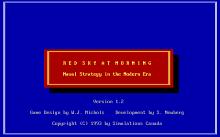 Red Sky at Morning 1993
Like most other releases from underrated developer Simulations Canada (SimCan), Red Sky at Morning lives up to their normal complex gameplay and high realism. The game is a simulation of a hypothetical world-wide naval war, including a potential nuclear release. You can, naturally, play as either the US or the...
---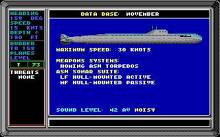 Red Storm Rising 1989
The Soviet Union, under severe pressure after destruction of one of their biggest oil refineries, must secure a new source of oil, and to do that, they must disable the West... which means they must invade Europe and fight NATO to a standstill... And the only way NATO can prevent...
---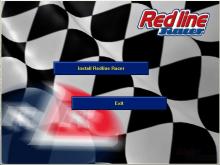 Redline Racer 1998
Redline Racer is an arcade-style motorcycle racing game in the vein of 1997's Moto Racer. Choose from eight superbikes, a male or female rider, and compete on ten 3D courses held within six diverse environments. As you zip across beaches, mountains, desert canyons, and English countryside, you'll experience variable weather...
---