Simulation Games #18
Search a Classic Game: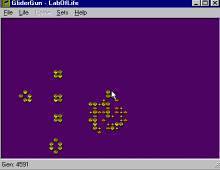 Laboratory of Life 1997
Laboratory of Life is a fun and very cute implementation of the famous rules of artificial life developed by mathematician J.H. Conway in the 1970's. In case you have never heard of it, the basics of Life are as follows: the game is played on a grid where each square...
---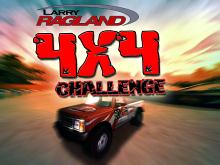 Larry Ragland's 4x4 Challenge 2001
Join five-time Baja 1000 overall champ "Lightning" Larry Ragland for this virtual off-road romp. Players can choose from several 4X4 vehicles to race through different wilderness areas that test skill and endurance. Competitive artificial intelligence challenges virtual drivers. Instant replays and multiple camera angles enhance presentation. ...
---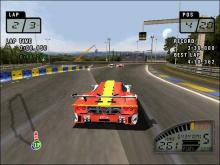 Le Mans 24 Hours 2002
Featuring five game modes, hefty minimum system requirements, and a dozen realistically rendered circuits, Le Mans 24 Hours lets you strap in behind the wheel of 200+ mph racecars while competing in one of the most coveted race events in the world. More than 70 real-life cars can be fine-tuned...
---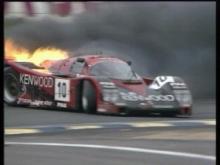 Le Mans 24 Hours (a.k.a. Test Drive Le Mans) 2000
Featuring five game modes, hefty minimum system requirements, and a dozen realistically rendered circuits, Le Mans 24 Hours lets you strap in behind the wheel of 200+ mph racecars while competing in one of the most coveted race events in the world. More than 70 real-life cars can be fine-tuned...
---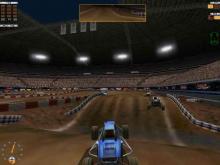 Leadfoot: Stadium Off Road Racing 2001
In a style defined by earlier Ratbag releases like Dirt Track Racing and Dirt Track Racing: Sprint Cars, Leadfoot provides off-road racing in more than 180 events, with stadium-lite and 4x4 modified machines. With full control including head-up displays, cockpit jitters, tire wear, handling options, and a choice of automatic...
---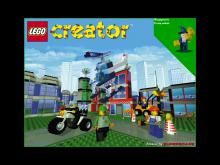 LEGO Creator 1998
LEGO Creator could have been so much more than it is. LEGO toys are a lot of fun to play with but that fun is not carried over into LEGO Creator. Unfortunately, the is a rather boring experience. Sure, LEGO Creator provides users with unlimited bricks, the ability to change...
---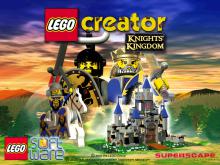 LEGO Creator: Knights' Kingdom 2000
With LEGO Creator: Knight's Kingdom, users can design their own medieval kingdom and wage war on the evil knight Cedric the Bull, who is intent on taking King Leo's throne for himself. It's your job as a player to build a considerable fortress to thwart his plans. You have a...
---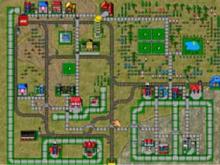 Lego Loco 1998
Whenever I sit down to review a children's computer game that is a virtual version of the real thing, my mind immediately goes into the "if it ain't real, it ain't worth a darn" frame of mind. Therefore, I had to make a conscious effort to set aside my prejudice...
---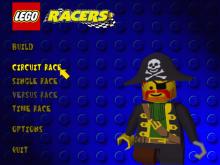 Lego Racers 1999
LEGO Racers is a great idea which unfortunately suffers in its execution. For some reason this game is incredibly hard, harder than it should be, especially when you consider that a lot of young children who play with the toys will probably want to play the game too. This game is...
---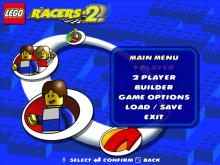 Lego Racers 2 2001
With excellent 3D graphics, fairly fluid movement, and realistic virtual building blocks, LEGO Racers 2 has the potential to deliver a ton of fun. While certainly a well-designed game, it packs a competitive punch and is not recommended to leisurely armchair racers. The computerized competitors don't go easy on anyone,...
---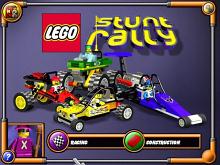 LEGO Stunt Rally 2001
LEGO Stunt Rally offers the opportunity to compete in high speed races and perform over-the-top tricks in a virtual world made of colorful plastic building blocks. Players design their own tracks in one of four different environments, all of which are based on actual LEGO play sets. In addition to...
---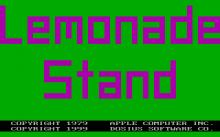 Lemonade Stand 1999
Lemonade Stand is a simulation game where players take charge of their own lemonade business in the fictional town of Lemonsville. Before the start of each business day, players are given the day's weather forecast: Sunny, cloudy or hot and dry. After receiving the weather report, players take charge of three...
---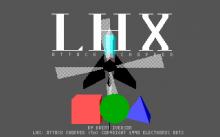 LHX Attack Chopper 1990
LHX: Attack Chopper is a helicopter simulation with a strong arcade focus. You can freely choose which missions to fly first, and which helicopter to fly in a given mission. There are a total of four helicopters: Apache, Blackhawk, Osprey and LHX. With this fine selection of death machines you...
---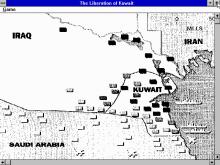 Liberation of Kuwait, The 1991
In the early '90s, the general public had been fed a great deal of propaganda about the fierceness of Saddam Hussein's Republican Guard, one of the top fighting forces in the world -- though, as it turns out, one with a glaring vulnerability to air power. In their successful...
---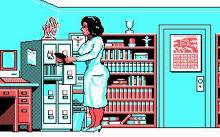 Life and Death 1988
Life & Death is a game which casts you as a doctor in a hospital. Your job is to diagnose patients and administer appropriate therapies, or even perform surgery when necessary. To diagnose a patient, you have to press on his or her abdomen, to see which portions of the...
---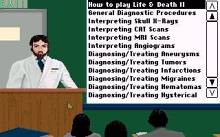 Life and Death 2: The Brain 1990
Follows the same premise as its predecessor, Life & Death, wherein you play a up-and-coming surgeon who must perform simulated surgery on patients with varying problems. The sequel focuses on the brain, whereas the first game focused on the abdomen. The graphics and gameplay have been improved from the first...
---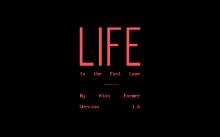 Life in the Fast Lane 1989
This game, offered in Big Blue Disk #28, is a simple implementation of John Conway's Game of Life, a mathematical diversion which simulates artificial life by applying a simple algorithm to an array of cells. This particular version allows the user to manually or randomly create a pattern and then...
---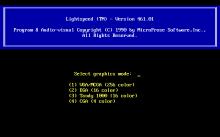 Lightspeed 1990
In the future, the Earth is a wasteland, unable to sustain human life any longer. Mankind's only hope is to find a new world to colonize. Giant transport ships are launched, each carrying 10 million people. Sent ahead of each of these ships is a Trailblazer-class scout. Controlling one of...
---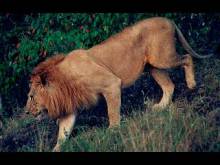 Lion 1995
In Lion: A Wildlife Simulation, you can choose to play as a specific lion (each lion is rated in endurance, hunger tolerance, and strength) or a pride of five as you try to complete twenty scenarios, ranging from finding a missing cub to escaping the tranquilizer guns of a zoo...
---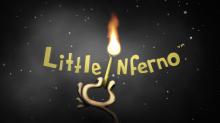 Little Inferno 2012
Set in a frigid version of Earth that seems to be suffering from an extended ice age, Little Inferno finds players spending the majority of their experience inside, staring at their Little Inferno Entertainment Fireplace. Gameplay is exclusively focused on burning things, including logs, old toys, and odd items like...
---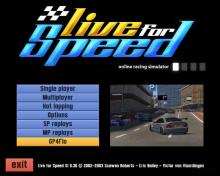 Live for Speed 2003
One of the racing-sim world's best-kept secrets has just rolled off the trailer, and the PC driving game genre may never be the same. Live for Speed is a remarkable new racing simulator that's been lovingly pieced together by UK-based programming gurus Scawen Roberts, Eric Bailey, and Victor van Vlaardingen...
---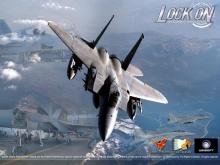 Lock On: Modern Air Combat 2003
Take to the virtual skies for a realistic simulation of flight and combat in one of many modern U.S. and Russian fighter craft. Developed under the working title "Flanker: Attack," this combat flight sim from the producers of 1999's acclaimed Flanker 2.0: Combat Flight Simulator offers virtual pilots the chance...
---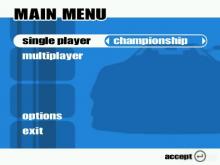 London Racer: World Challenge 2003
Dutch developers Davilex have gained a reputation for releasing racing games based in major European cities, the previous title to this one being the first London Racer. Available only for the PC it is now fairly old but sufficiently popular that Davilex have released this sequel, subtitled World Challenge. This...
---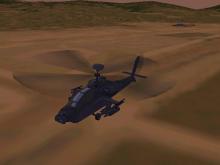 Longbow 2 1997
In the years before the release of Jane's fabulous Longbow II, if you asked a flight sim enthusiast what their favorite helicopter sim was, you'd probably get "Gunship 2000" as the most common response. Why? Well, great flight modeling, fantastic mission, and multiple helicopters to fly were only a few...
---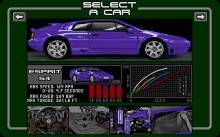 Lotus 3 1993
Licensed by the classic British car company, this game featured 2 modes of play - one has you racing against 19 computer rivals (with witty names such as Alain Phosphate and Crash-Hard Banger), and the other pits you against the clock. There are 13 different types of races, ranging from...
---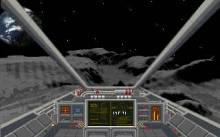 Lunar Command 1993
Lunar Command is the updated version of Moonbase, a Lunar Colony Simulator where you have to supply the oxygen, water, power, heat and shelter for the entire colony. Starting with a virgin lunar plain rich in minerals and elements (but alien to everything human), you establish your shelters and life...
---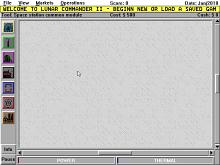 Lunar Commander 2 1995
The latest and most complete version of Aaron Massey's lunar colony simulation that started with Moonbase and followed by Lunar Command. Although Lunar Commander 2 does not look very different from its 1993 version, the game features a lot of parameter tweaks to supposedly make the game more challenging and...
---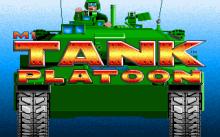 M1 Tank Platoon 1989
A very encompassing game that allowed players to issue orders to Tanks, AA units, Aircraft, Artillery and Infantry in a campaign against Warsaw Pact units in Europe, while specifically controlling a platoon of 4 M1 tanks. The player could jump into the position of the driver, gunner or commander of...
---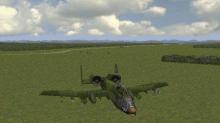 M1 Tank Platoon 2 1998
M1 Tank Platoon II is one of the most challenging games I have ever played. It is not a game that you can just jump into without studying. The mammoth 280-page manual is the place to start, followed by the War College program. Even if you manage to make it...
---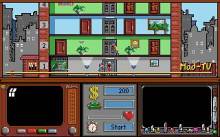 Mad TV 1991
Mad TV sets you in the role of Arnie (though that can be fixed...), an average guy watching some television late at night, when you see a woman you absolutely must meet. The next day, as you wander around the television station looking for her, you run into the boss...
---