Simulation Games #18
Search a Classic Game: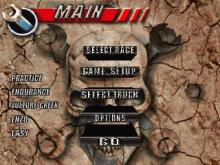 Monster Trucks (a.k.a. Thunder Truck Rally) 1997
Monster trucks meet off-road venues in Thunder Truck Rally. Face 11 different terrain types ranging from blowing winds in the desert and canyons to volcanoes and glaciers. Drive any of nine 4X4s, each with its own unique driver, on over 60 circuits. Each vehicle has specific properties in the areas...
---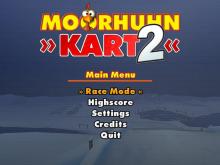 Moorhuhn Kart 2 XS 2004
Moorhuhn Kart 2 is an arcade racer starring the crazy chicken Moorhuhn, who has appeared in more than 20 self-titled casual games spanning genres from Mah Jong to Soccer. Like Mario Kart and other similar offerings, the measure of any racing game's worth can be found in a few basic...
---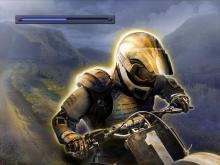 Motocross Madness 2 2000
Motocross racing is an exciting sport that has been gaining some well-deserved respect of late (c.2000). The maneuverability, balance and overall knowledge the riders must possess to be successful is very high. Games like Motocross Madness 2 give those of us who want to experience the sport a chance to...
---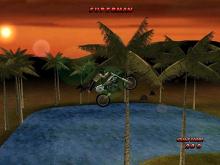 Motocross Mania 2000
Motocross Mania offers arcade-style dirt bike racing in unforgiving outdoor environments. Multiplayer options allow players to race against up to eight other riders over a LAN or Internet connection, while different play modes include Baja, Supercross, and freestyle. Riders can entertain the crowd with 25 different tricks, and Motocross Mania's...
---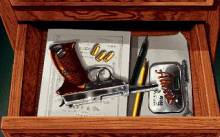 Motor City 1994
In Motor City you are the President of an upstart car company. You have the control just about everything, from designing cars and opening branches throughout Europe to hiring workers and engineers. You have to build larger and larger factories. The game starts at the beginning of the 20th century...
---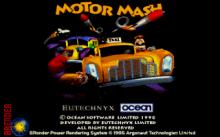 Motor Mash 1998

---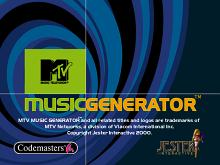 MTV: Music Generator 2000
The MTV Music Generator is a simulator for making custom music tracks on your PC. Developed by Jester Interactive and published by The Codemasters Software Company, this mouse-compatible music generator allows you to create and save music tracks with special sound effects like chorus, tempo and reverb for infinite possibilities. Along...
---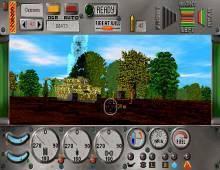 Muzzle Velocity 1996
Muzzle Velocity is an action/wargaming hybrid were you can make the tactical strategic decisions of unit placement, composition, etc. from a strategic top-down map, as well as getting in on the action yourself from a first person perspective. Taking place on the European front in WW2, you get 150 single player...
---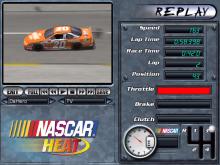 NASCAR Heat 2000
NASCAR Heat ranks in the middle of the proliferating pack of racing games. Decent graphics and sound, and a full complement of NASCAR drivers and cars, gives the game initial appeal, but questionable gameplay ensures limited long-term usage. Featuring the hottest drivers from NASCAR's 2000-2001 season, the design gives you...
---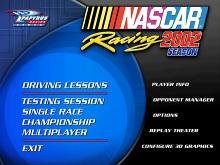 NASCAR Racing 2002 Season 2002
Buckle up for a complete pro stock car racing experience in NASCAR Racing 2002 Season. Built on the critically praised physics engine of 2001's NASCAR Racing 4, this release offers the demanding driving challenges that fans of the series have come to expect while enhancing presentation with new soundtracks and...
---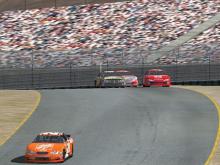 NASCAR Racing 2003 Season 2003
Racing game experts at Papyrus steer their long-running NASCAR series towards the finish line with this 2003 release. Along with the challenging AI, believable physics, and real-life tracks, cars, and drivers for which the earlier NASCAR Racing games are known, this 2003 release boasts a number of new, fan-requested features...
---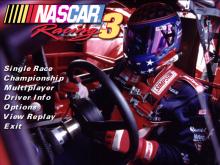 NASCAR Racing 3 1999
Continuing the series that began in 1994, Papyrus Design Group brings the 1999 NASCAR season to players craving a need for speed with an offering of both Winston Cup and Busch Series stock car racing. Featuring all 28 tracks, a host of NASCAR drivers to play as or compete against,...
---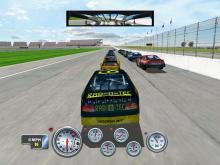 NASCAR Racing 4 2001
Touted as being the only racing simulator to include all the tracks from the 2000 and 2001 Winston Cup, NASCAR Racing 4 features detailed physics and a real-time 3D rendering engine. The game lets you drive one of over 70 vehicles from the NASCAR 2001 season. Once you select a...
---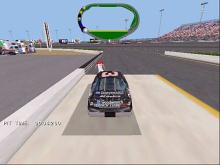 NASCAR Revolution SE 1999
Grab your racing gloves and strap yourself into the driving cage of your favorite NASCAR superstar as you prepare to take on NASCAR Revolution SE, a racing simulation featuring the hottest drivers from the late '90s and six NASCAR legends. NASCAR Revolution SE features 17 three-dimensional tracks, daytime and nighttime...
---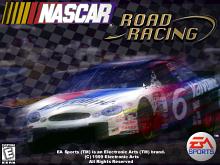 NASCAR Road Racing 1999
One has to wonder why Electronic Arts decided to make NASCAR Road Racing when they had the far superior NASCAR 2000 waiting in the wings. While this game is well done and fun to play (although extremely difficult), it lacks a lot of the features which make its cousin a...
---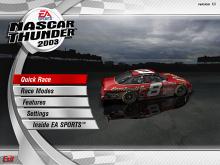 NASCAR Thunder 2003 2002
NASCAR Thunder 2003 brings all the action of Winston Cup Racing to the PC. Vehicle performance has been changed to be more realistic: tire performance depends on wear and tear, the handling and suspension has been changed, and the collision physics have been tweaked as well. Drivers prepare their cars...
---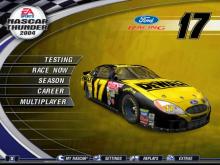 NASCAR Thunder 2004 2003
NASCAR Thunder returns to home computers with all 23 authentic Winston Cup venues and 11 new fantasy tracks. The Career mode features a redesigned interface as players strive to develop relationships with sponsors, crews, and research teams during a span of 20 years. Aggressive drivers will no longer be tolerated...
---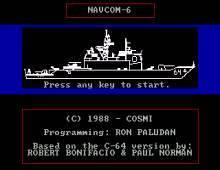 Navcom 6 1988
Commanding a Naval Cruiser, you must work to protect the waters in the Persian Gulf. There are three missions to choose from, Convoy Escort, Patrol, or Dawn of Death. If you choose Convoy Escort, you'll need to protect the convoy from any enemies deciding to attack the convoy. Or patrol the...
---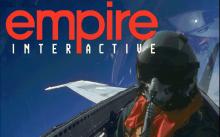 Navy Strike 1995
In Navy Strike you have the chance of either being a pilot and going out on dogfight missions to improve your ranking, or being a strategist, and deciding how the fighting is done, when and where, while keeping track of events. ...
---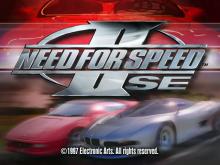 Need For Speed 2 Special Edition 1997
Electronic Arts struck gold with Need For Speed as it became the most popular racing game on the PC to date (1998). Now a number of years later, Need For Speed II has finally hit the PC with some noticeable changes. Need For Speed II features eight new vehicles (Ferrari F50,...
---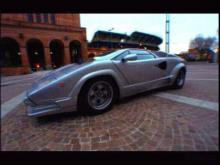 Need for Speed 3: Hot Pursuit 1998
Need for speed... those words that come into mind every time we see an exotic car on the street, and dream about how we could realize that 'need' had we had a V12, 370 cu.in., 627hp-engine-powered monster that believes it to be its right to vandalize the state-maintained highways by...
---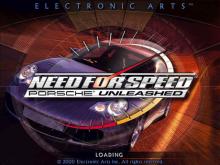 Need for Speed 5: Porsche Unleashed 2000
Driving just became more fun with EA's Need for Speed: Porsche Unleashed. Yet what almost turns out to be a joyous racing experience, the less creative imagination coupled with noticeable flaws leave this game in the dust behind even their own previously released Need for Speed titles! The worst part can...
---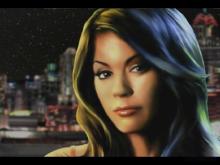 Need for Speed Underground 2 2004
The Need for Speed goes back underground, to add more customization and role-playing-styled challenges to the long-running racing series. This follow-up steers players though the main drags and back-alleys of an interactive city, which is divided into five different neighborhoods. By seeking out street races and earning a reputation, players...
---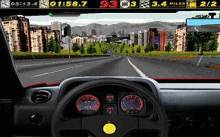 Need for Speed, The 1995
Released in 1995, Need for Speed is a pioneer of racecar games that combines simple but fast paced arcade style gameplay with a choice of realistically simulated sports cars. Players race against computer-controlled cars on eight tracks using machines like the Dodge Viper, Lamborghini, Ferrari, Porsche 911, Corvette, Mazda RX7,...
---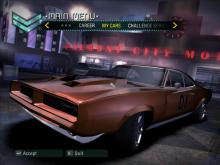 Need for Speed: Carbon 2006
Need for Speed: Carbon -- Collector's Edition is ready to take you to the heart of underground racing. Set in the outskirts of the city, you begin by declaring a class allegiance, picking your crew, and finally, deciding which of the 50 tunable cars you want to make your own....
---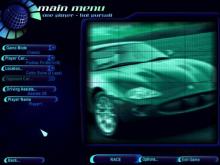 Need for Speed: High Stakes 1999
Following its prior siblings in the Need for Speed series, comes Need for Speed: High Stakes, the fourth chapter in this racing/pursuit set of games from Electronic Arts. This time around, there are new cars, new courses and some other little features that add to the intensity. When you pop in...
---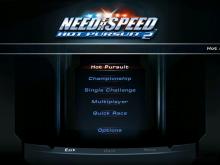 Need for Speed: Hot Pursuit 2 2002
Need for Speed: Hot Pursuit 2 redefines the series for the PC with four play modes, five types of races, and online multiplayer action. In Single Challenge, players earn points based on performance to unlock new cars and tracks, while Hot Pursuit and Championship modes offer a series of races...
---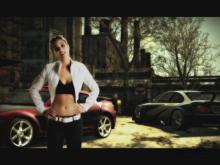 Need for Speed: Most Wanted 2005
The long-running Need for Speed series races into new territory with this cross-platform, cross-generational release. Most Wanted is built upon many of the fan-favorite features and modes from previous games in the series, including a forgiving yet credible physics engine, vehicles of real-life makes and models, and state-of-the-art graphics. As...
---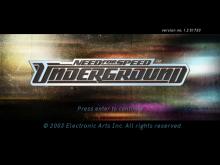 Need for Speed: Underground 2003
EA Games' vaunted Need for Speed series, which first hit the gas in 1995 on the 3DO platform, continues with the multi-platform release of Need for Speed: Underground. As the title suggests, players are embroiled in the shadowy world of illicit street racing. Players will enlist in various underground events...
---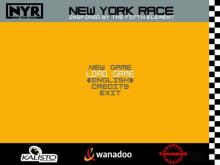 New York Race 2001
'Inspired by' the Fifth Element film apparently; though it appears to have drawn more than a little inspiration from just about every arcade racer ever, too, as I quickly discovered upon loading up Kalisto's latest hope. That's not to say that it isn't like the movie, however; as stylistically it's...
---