Simulation Games #30
Search a Classic Game: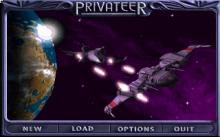 Wing Commander: Privateer 1993
The outer reaches of space are occupied by pirates, miners, mercenaries and Kilrathi vermin, all trying to make a quick buck. The only rules on the fringes of the galaxy are your own. Not only is battle an important part in Wing Commander: Privateer but trading in cutthroat circles on...
---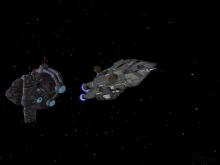 Wing Commander: Privateer - Gemini Gold 2005
According to the developers, back in 1993 Privateer was released as part of the Wing Commander series and became a great success in the gaming industry. Over 10 years later a small group of Privateer enthusiasts reintroduced the game with a new graphics engine and real 3D spaceflight. Privateer was one...
---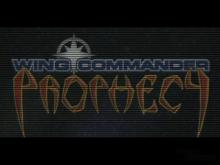 Wing Commander: Prophecy - Gold 1997
Although the main storyline of the space combat series Wing Commander remains intact, Wing Commander: Prophecy presents you with a change in role, as you take on a new character in a war against a newly introduced alien race. After many years of interstellar war against the hostile catlike Kilrathi,...
---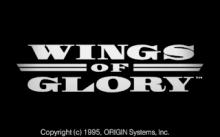 Wings of Glory 1995
Wings of Glory is a World War I flight simulation game in the style of Wing Commander. The player flies a series of scripted missions for a British squadron. The success or failure of the mission determines the direction of the storyline including the next mission to be flown. The...
---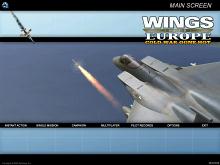 Wings over Europe: Cold War Gone Hot 2006
A hypothetical Soviet invasion of West Germany sends the Cold War spiraling into WWIII in Wings Over Europe: Cold War Gone Hot. Gamers can climb into one of a dozen of the era's fighter jets and engage in dogfights with 13 Soviet aircraft across central Europe in three campaigns spanning...
---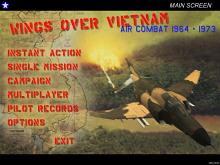 Wings over Vietnam 2004
This historically-based PC game from flight-sim specialists Third Wire sends virtual pilots to the skies above Vietnam, for a series of missions set between 1964 and 1973. Players will participate in re-creations of the Rolling Thunder campaign and the Linebacker II operations, including the B-52 Christmas season bombings of Hanoi. ...
---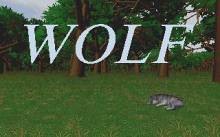 Wolf 1994
Sanctuary Woods' highly original role playing game, Wolf, is a welcome diamond in the rough with so many RPGs dealing with overused scenarios of medieval monsters and fantasy dungeons. Having the player take the roll of a wolf and then making that roll as realistically accurate as possible is a...
---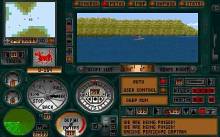 Wolfpack 1990
Wolfpack gives you the unique option of playing as the other side. You can design your missions and choose to conn a pack of U-boats or a convoy of merchants and escorts. Although very old, there is a little life left in this title to merit scrutiny. Bear with me. Wolfpack...
---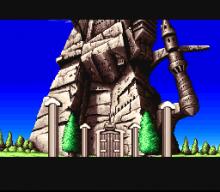 Wonder Project J 1994
One of the best examples of Japanese developers (or more precisely Enix)' wonderfully original take on games, Wonder Project J (released only for the Super Nintendo) is a highly underrated game that defies categorization. It is a rare game that combines elements from a whole breadth of genres, from puzzle,...
---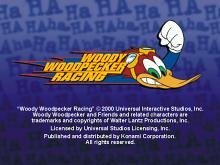 Woody Woodpecker Racing 2001
Drawing inspiration from the classic cartoons created by Walter Lantz, Woody Woodpecker Racing is a family friendly game with only a dash of cartoon violence. Kids, though, may experience some trouble with gameplay due to its surprisingly high degree of difficulty -- there are too many controls to be used...
---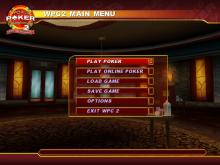 World Poker Championship 2: Final Table Showdown 2006
Test your luck with a variety of gambling gameplay in World Poker Championship 2. With such games as Texas No Limit Hold'em, 7 Card Stud, and Crazy Pineapple, you can raise the stakes at ten international casinos offline, or connect to the Internet and challenge real players from around the...
---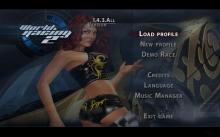 World Racing 2 2005
Enjoy the sites of exotic locales as you accelerate to the finish line in World Racing 2. With 160 off-road and waypoint courses, over 100 missions, and six environments such as Italy, Egypt, Miami, and Hawaii, World Racing 2 is a high-speed road trip from the comfort of your couch....
---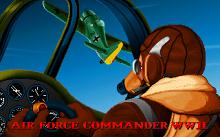 WW2 Air Force Commander 1993
WW2 Air Force Commander is a war strategy game, and a follow-up to Air Force Commander. Set during World War II, the game allows the player to choose between several scenarios, engaging in strategic combat between the Allies and the Axis powers. As the title implies, the game concentrates entirely...
---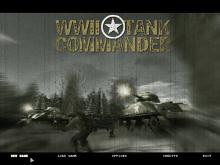 WWII Tank Commander 2005
In WWII Tank Commander players join the battle as the commander of an M4 Sherman Tank in the Fourth Armored Division, under the legendary General Patton. The game features 30 missions in five levels, which follow the Allied advance from France into Germany and challenge players with assault, escort, defense,...
---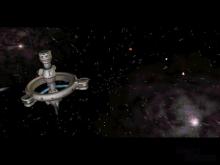 X-COM: Interceptor 1998
X-COM Interceptor, the fourth in the X-COM series, is a complex, real-time, space-based and strategy-laced war simulation against those pesky, persistent aliens who are determined to destroy Earth and gain control over the new frontier. That's right, they are back for more. Whether they are just slow learners or gutsy...
---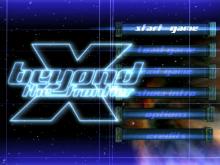 X-Gold (X: Beyond the Frontier & X-Tension) 2000
X-Beyond the Frontier is an interesting title but when I saw the SouthPeak Interactive logo on the box I almost put it back on the shelf. Having experienced first hand the evil that can be wrought with licenses such as Wild Wild West and Dukes of Hazzard, it's safe to...
---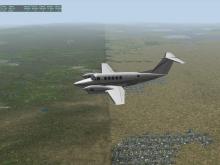 X-Plane 8 2004
Billed as the most realistic flight simulator on the market, the X-Plane series returns to PCs with X-Plane 8. Approved for certification by the FAA for Visual and Instrument Flight ratings, armchair pilots can not only design, build, and fly their own airplanes, but also create sceneries, design flight plans,...
---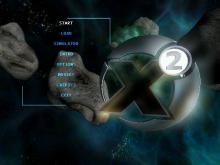 X2: The Threat 2003
A sequel to X: Beyond the Frontier, X2: The Threat returns players to the distant area of space known as X Universe. Players take control of a pilot being given a second chance at life after being arrested while attempting to steal a ship. First given a job as a...
---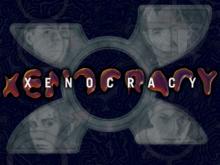 Xenocracy 1998
Xenocracy is an excellent but much overlooked space simulation, probably due to the combination of inadequate marketing (publisher Grolier Interactive has always focused more on touting their line of reference/educational CD-ROMs) and the huge number of higher profile space sims in that year (1998) that clamored for a share of...
---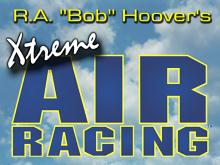 Xtreme Air Racing 2002
Xtreme Air Racing combines two simulation genres -- flight and racing. It offers more than 20 courses in five locales, with a selection of over 25 single and double-prop aircraft featuring realistic flight physics based on 200-plus independent airframe variables. Modes of play include Single Race (race on any course...
---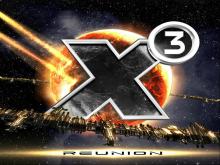 X³: Reunion 2005
This third chapter in EgoSoft's space combat simulation series casts players as ace pilots who continue through the story arc of an overwhelmed defensive fleet under constant attack from an invading force. As the presence of a mysterious third, threatening race becomes known, the plot thickens. New features in X3:...
---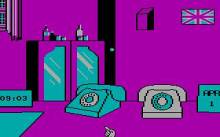 Yes Prime Minister 1988
A week in the life of the British Prime Minister. But not just any Prime Minister, this game puts you in the shoes of Prime Minister James (Jim) Hacker from the classic BBC television comedy "Yes, Prime Minister". Much like most political simulations, you must balance your popularity with the...
---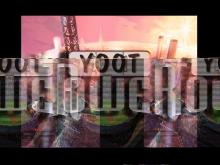 Yoot Tower 1999
Anyone who played the original SimTower knows that the focus of gameplay was the building of the tower itself with little interactive bonding of the tenants, stores and structure. In Yoot Tower, the sequel, the emphasis is on the synergy between all the factors and factions contained within the game....
---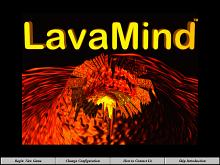 Zapitalism Deluxe 1997
In the strategy, fantasy, business simulation Zapitalism from ionos players must build there business through the buying and selling of available commodities. The competition to build a commercial empire and dominate the market on the island of Zapinalina sets you against five other companies. These companies can either be computer...
---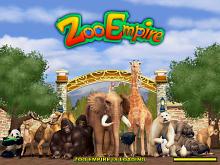 Zoo Empire 2004
In this festive and feature-rich business simulation, players may choose from over 40 species and subspecies of animals as they create their ultimate Zoo Empire. The game features two gameplay modes: Sandbox and Career. In Sandbox mode, players will set their own goals for the game. By selecting Career mode,...
---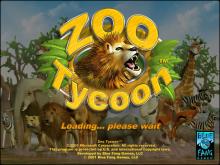 Zoo Tycoon 2001
After theme parks, one of the most enjoyable experiences is visiting the zoo. Examining the menagerie of exotic animals in reconstructed habitats makes for a fun and educational afternoon. Behind the scenes, however, there is an army of vendors, veterinarians, and visitor guides making sure the zoo runs smoothly. Now...
---