Simulation Games #30
Search a Classic Game: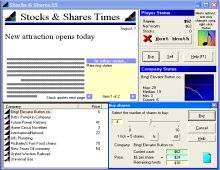 Stocks & Shares 2001
Stocks & Shares is a fun and free bite-sized stock market simulation - meaning that a complete game won't take you more than a few minutes to complete. The realism can't be compared with true simulations like Wall $treet Raider, but as a "light" simulation, Stocks & Shares is more...
---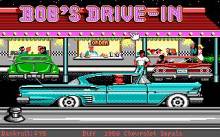 Street Rod 1989
Year is 1963 and you're one of the hotshots aspiring to be king of the county. You're given a small sum of money to buy your first car. Tune it for maximum performance and off you go. In the diner where other hotshots are waiting to take your prized possession,...
---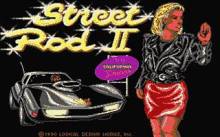 Street Rod 2 1991
Interface is thankfully the same as the first but that's where the similarity ends. More is the name here, more cars and parts to buy giving you every edge to regain your crown. Gameplay is it's most significant thing that you will ever remember in this classic. Gameplay control is...
---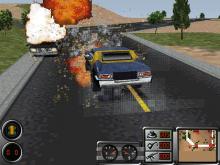 Streets of SimCity 1997
Explore the streets of a city imported from a SimCity 2000 save or one of the more than 50 included in Streets of SimCity. The single player game is presented as a series of four mission packs each with a different theme. In each mission you play as a different...
---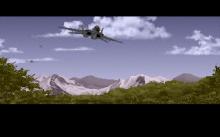 Strike Commander 1993
This sim is unique due to the fact that you are not playing a the role of a military pilot like in other combat flight sims. Instead, you play as the commander of the Wildcats, a struggling mercenary squadron operating out of Turkey, flying F-16 fighters. Although you are based...
---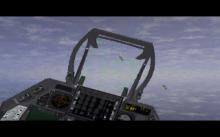 Strike Commander (CD-ROM Edition) 1993
The CD-ROM release of Strike Commander includes the following: Strike Commander Strike Commander: Tactical Operations An additional opening cinematic and menu to choose between these two products digitized speech for every character, a feature which expands on what was available in the Strike Commander Speech Pack ...
---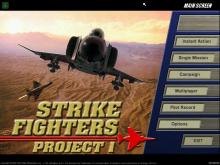 Strike Fighters: Project 1 2002
Strike Fighters: Project 1 is a combat flight simulation game featuring the famous and versatile McDonnell Douglas F-4 Phantom II. The setting is the 1960s, a primitive but rapidly changing period. Players will engage in dogfights with enemy planes and undertake search and destroy missions involving ground targets....
---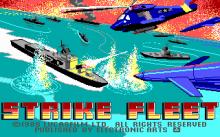 Strike Fleet 1988
Strike Fleet is the unofficial sequel to PHM Pegasus which was developed by Lucasfilm Games in 1987. But instead of simulating hydrofoils you can now command a complete fleet of war ships into several missions. These missions are related to political events that were of interest when the first version...
---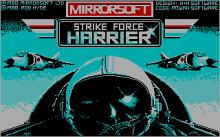 Strike Force Harrier 1988
A decent flight sim by Mirrorsoft featuring the Harrier jet, released at the time when the fighter was hailed as hero of the just-over Falklands war. Strike Force Harrier simulates the world's only vertical take-off and landing aircraft quite competently, although it doesn't have extensive campaign/career mode to keep armchair...
---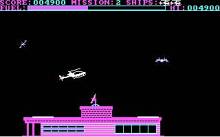 Striker 1985
A lone chopper armed with machine guns and bombs must navigate through five missions in order to rescue people and destroy and alien missile factory. Striker is a side-scrolling shooter composed of five missions with different goals in each. The first mission will have you rescue your spies while the second...
---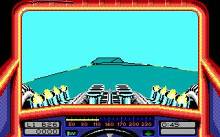 Stunt Car Racer 1989
Race a single computer opponent for first place on a unique racetrack -- 100 feet in the air! You start in the fourth three-man division of a league, all racing each other twice, and must come top to progress. The action is viewed from within the car throughout the 3-lap...
---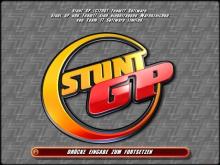 Stunt GP 2001
Stunt GP is a combination of stunt driving, racing and radio controlled cars. None of the cars are based on real world R/C cars. Instead, the developers created their own cars that do not completely abide by the laws of physics. The cars are divided into three groups: Wild Wheels,...
---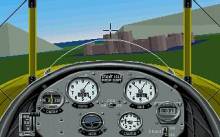 Stunt Island 1992
Stunt Island is a combination flight simulator and movie production simulator. The game is set on an imaginary island that is covered with various movie set locations: jungle, canyon, forest, farmland, castle, skyscrapers, aircraft carrier, etc. The player can fly various aircraft around these locations for sightseeing or thrills. The...
---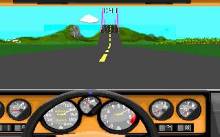 Stunts 1990
Mindless fun? I love it. If you're into games that leave plenty of room to fool around, Stunts is for you. The game itself is simple, with a variety of cars available. From small hatchbacks to indycars, players drive on (and off, as the case may be) challenging courses. The game...
---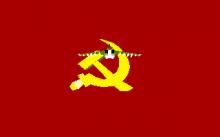 Su-25 Stormovik 1990
Flight simulator for the Soviet SU-25 attack jet. A wide range of bombs and munitions are included (from cluster bombs to rockets to guns). Includes three sets of missions (each set takes place in a year, from 1991 to 1993). Missions range from attacking tanks and troops to attacking bridges and...
---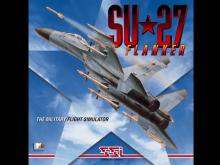 Su-27 Flanker 1996
Realistic flight sims are hard to come by, and for a long time hard-core flight sim fans have had only Falcon 3.0 and a few others to turn to. Well, Falcon just got blown out of the sky by Ivan. Developed in Russia, SSI's Su-27 Flanker is one of the...
---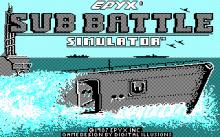 Sub Battle Simulator 1987
Sub Battle Simulator is set in World War 2, with the player on the American or German side. Six different submarines are simulated in a total of 60 missions. You will have to navigate, using five different levels of mapping, and plan attacks based on weather and surroundings, paying close...
---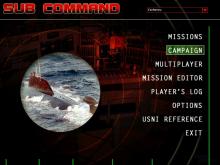 Sub Command: Akula Seawolf 688(I) 2001
Sub Command is geared toward gamers who want a realistic simulation of nearly every aspect of driving a submarine, not the casual player looking for a thrill ride. The learning curve is very steep, gameplay is extremely complex and long, and most of the game is spent waiting and watching...
---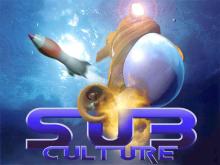 Sub Culture 1997
Sub Culture has a great premise: you're a sea-merchant and go around collecting valuable items to trade with various cities in a vast, non-linear underwater world. Your overall goal is to find out who destroyed your home city. To do this, you must travel between the various underwater cities and...
---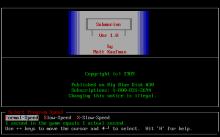 Submarine 1989
This game allows the player to control a simulated United States attack submarine. The game is played in a hybrid turn-based/real-time mode -- there are turns, but there is a timer on each turn, so the player needs to act quickly. The screen displays a large amount of information on...
---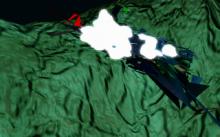 Subwar 2050 1993
The world's seas have become a vast repository of corporate wealth and lucrative profits from mining as food, minerals and energy sources fuel this underwater tale of the future. The year is 2050 and the battle has been joined for ultimate control of these rich treasures that represent the last...
---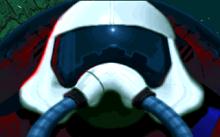 Subwar 2050 (CD-ROM) 1994
This package contains the main Subwar 2050 game and its add-on The Plot Deepens. The year is 2050. Ocean is the next frontier, and war inevitably reached there. As an independent mercenary working for a corporate conglomerate, you are to pilot the latest fighter subs to protect the corporate interests, and...
---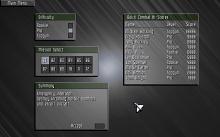 Super EF 2000 (a.k.a. Super EuroFighter 2000) 1996
The EuroFighter, an advanced tactical jet fighter, is set to debut at the beginning of the new millennium. Digital Image Design, with expert advice from pilots of the Royal Air Force, brings you EF 2000, a combat flight simulation designed to put you in the cockpit of this jet as...
---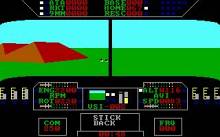 Super Huey 1988
Super Huey UH-IX is a helicopter simulation game. You are the pilot of the experimental helicopter UH-1XA and you need to test it out in several game modes. In the flight school mode, you can learn how to fly. The computer will guide you through takeoff, flight, and landing. In...
---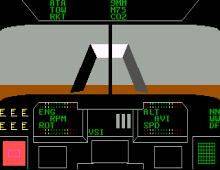 Super Huey II 1988
Super Huey II is a 2D helicopter simulation with different missions, including: Combat missions POW rescue missions Gulf of terror Arctic rescue missions Oil blaze Bermuda triangle The game does not focus on realism, but offers arcade gameplay. ...
---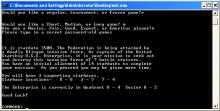 Super Star Trek 2002
One of the best-loved earliest computer games, Super Star Trek is a cult mainframe classic spacecraft simulation played by countless college students in mid to late 1970s. Celebrated for its emphasis on authentic-sounding spacecraft commands rather than reflexes, as well as numerous Star Trek references, the game garners a huge...
---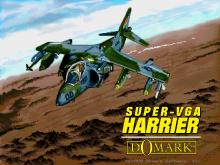 Super-VGA Harrier 1993
Super-VGA Harrier is an upgraded version of AV-8B Harrier Assault, but modified to use SVGA resolution (640x480), otherwise, the game is identical. You lead a marine expeditionary force trying to occupy West Timor. At your command is a full Amphibious Assault Group, including ships, helicopters, Harriers, landing crafts, and more....
---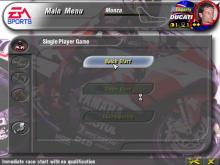 Superbike 2000 2000
Straddle 150 horsepower of mechanical muscle and blast ahead across 3D renditions of real-world tracks in EA Sports' sequel to 1999's Superbike World Championship. The game is designed to simulate the excitement and challenge of high performance motorcycle racing and features several champion riders to compete as and against. This...
---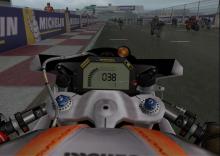 Superbike 2001 2000
Superbike 2001 includes every 2000 World Championship track, factory rider, and factory bike. Just a few of the bike manufacturers featured are Kawasaki, Suzuki, Honda, and Ducati. Training sessions and difficulty adjustments allow players to learn how to ride at their own pace. Some of the other inclusions are weather...
---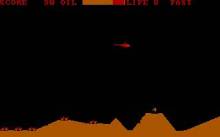 Supercopter 1987
Some Striker clone. ...
---