Simulation Games #27
Search a Classic Game: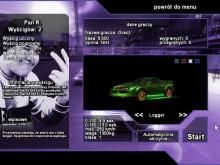 Taxi3: Extreme Rush 2005

---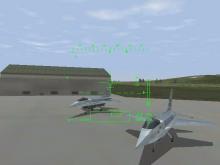 Team Apache 1998
As a pilot for Team Apache: Helicopter Combat, players are in charge of dissolving a Columbian cartel, maintaining choppers, and exploring the skies above Colombia, Utah, and Russia. Three types of play include training in six missions, network games for up to six players, and a real-time campaign that includes...
---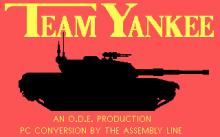 Team Yankee 1990
In this tank simulation game based on Harold Coyle's New York Times N° 1 Bestseller of the same name, Team Yankee is a squad of crack tank drivers and gunners. They are in the latest tanks, such as the well known Abrams M1, Bradley M2, T-72 and T-62, armed with...
---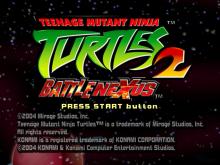 Teenage Mutant Ninja Turtles 2: Battle Nexus 2004
Up to four players can take the roles of Leonardo, Raphael, Michelangelo, and Donatello -- the famous "heroes in a half-shell" -- to fight together, through interactive environments, against a mysterious new enemy and his dangerous minions. In 2003, fans enjoyed a revival of the Teenage Mutant Ninja Turtles, with...
---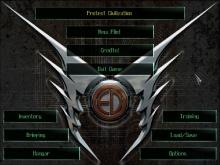 Tellurian Defense 1999
Uh-oh! Another group of asteroids is heading for the planet and the human race is nearly wiped out. By now, everyone knows this doomsday scenario and it truly surprises me that games or movies bother telling it anymore. Tellurian Defense combines the story of two very popular films: Armageddon and...
---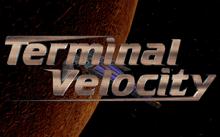 Terminal Velocity 1995
Space is a dangerous place. For that reason, the Alliance of Space-Faring Alien Races (ASFAR) was formed to prevent interstellar war from breaking out. The ASFAR provides robotic Perimeter Defense Computers (PDCs) to watch over the star systems of each member race and prevent any single race from mobilizing weaponry....
---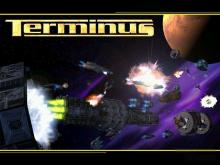 Terminus 2000
Pilot single-seat fighters and gunboats for fun and profit in Terminus. Featuring a detailed campaign which develops around many different variables, Terminus is a versatile space fighter simulation with a heavy dose of role-playing elements. In the future, as human beings extend their influence to the other planets in the solar...
---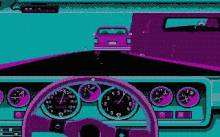 Test Drive 1987
This mix of racing simulation and arcade game consists of driving a choice of 5 sports cars on a mountain strip at the fastest speed possible without getting caught by the cops. To avoid them, use your radar detector -- or just try to outrun them if they spot you....
---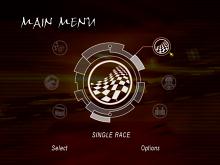 Test Drive 2002
The long-running series of realistically presented high-stakes driving comes to the PC with this 2002 release of Test Drive. The game takes place across several urban courses patterned after areas of London, Monte Carlo, San Francisco, and Tokyo. Skilled players can gain access to over two dozen cars to race...
---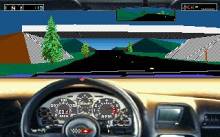 Test Drive 3: The Passion 1990
The predominant emphasis of any good car racing or test driving simulation should focus mainly on the automobiles themselves. To it's credit, Test Drive III: The Passion delivers handsomely in affording the player a chance to simulate sitting behind the wheel of three super vehicles. First up is the incredible...
---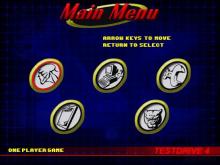 Test Drive 4 1997
Accolade'sTest Drive 4 offers a realistic driving experience in one of 10 different cars. These 10 cars include five new models, three muscle cars, and two all-time classics. The game features 12 tracks on which to race these vehicles. TD4 has five different racing challenges, each with its own special style....
---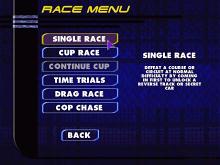 Test Drive 5 1998
Hear the roar of engines and smell the burnt rubber as you step up to take the challenge of Test Drive 5. Race on 17 different tracks in locations such as Moscow, Honolulu, Tokyo, and the winding streets of San Francisco. The interesting twist is that the courses are reversible...
---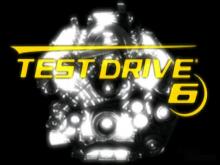 Test Drive 6 1999
In this sixth installment of the Test Drive series, any pretense that you're actually taking a test drive has been completely abandoned. Now, gameplay has evolved into a bunch of crazy drivers zooming around in expensive cars through crowded urban areas, which is, of course, a lot more fun. The cars...
---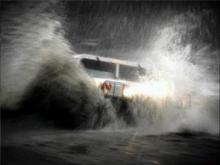 Test Drive: Off-Road 3 1999
The third title in the ever disappointing Test Drive Off-Road line is a massive improvement over its two unfortunate predecessor. That doesn't, however, make it worth so much as a second glance. Though the somehow-venerable series continues to strive toward competing against Microsoft's infinitely superior Monster Truck Madness line, Test...
---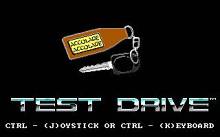 Test Drive: Triple Pack 1990
The Test Drive series is Accolade's version of sports car racing games. You are racing against the clock, or a computer opponent, on a regular road with cars, and driving from gas station to gas station. There are several hazards: slow moving vehicles, crashing into objects of nature (crashing takes...
---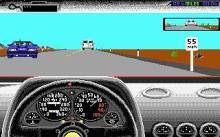 Testdrive 2 1989
The sequel of Testdrive. Great game, nice graphics. ...
---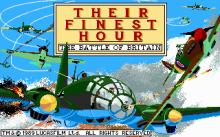 Their Finest Hour: The Battle of Britain 1989
The second of Lucasfilm Games' air combat simulations and follow-up to Battlehawks 1942, Their Finest Hour recreates the Battle of Britain during WWII in the summer of 1940. Players can fly both for the German Luftwaffe and the British Royal Air Force. On the British side, two planes are available: the Spitfire...
---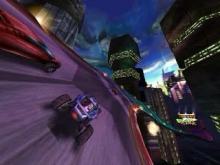 Thrust Twist + Turn 1999
If you were into, or still are into miniature toy cars, the ultimate accessory is one of those plastic track thingies you attach to the sofa or stairs and hurl your cars down. Think of that as the starting point for Thrust, Twist and Turn, which is simplistic and enjoyable...
---
Thud Ridge 1988
The game plot is set in times of Vietnam War, where you are American pilot of the Republic F-105 Thunderchief affectionately known as the "Thud", a conventional strike and "defense suppression" aircraft. North Vietnam was divided up by the US military into a set of target zones referred to for...
---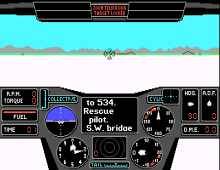 Thunder Chopper 1989
Thunderchopper puts you in a Hughes 530 MG Defender helicopter, and offers several modes of play. First is training, intended to simulate the movement and physics of the real chopper. Next are rescue and combat missions, which test your perception, precision, and reflexes. For further challenges, there are finally sea...
---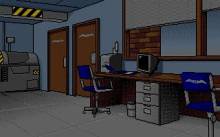 ThunderHawk 1992
Thunderhawk AH-73M a 3D action/simulation helicopter game. You are a pilot of MERLIN, an elite command, which is commanded by the United Nations. Their task is it to defuse and prevent crisis situations approximately around the globe in time that these expand to genuine conflicts. With MERLIN you fly the...
---
---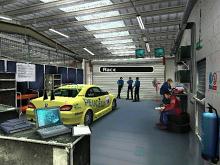 TOCA Race Driver (a.k.a. Pro Race Driver) 2003
Codemasters invites virtual speed demons to take a run around 38 of the most internationally renown race circuits in Pro Race Driver. The game's 42 available automobiles include models by Toyota and Lexus, Daimler Chrysler and Dodge, Chevy, Ford, Mitsubishi, Alfa Romeo, Peugeot, and more. Choose a favorite car and...
---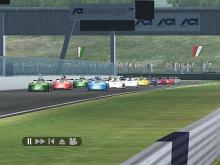 TOCA Race Driver 2 2004
ToCA Race Driver 2: The Ultimate Racing Simulator is the follow-up to Codemasters' original Pro Race Driver. Like the first game, this sequel features a series of racing challenges strung together using a reality TV-styled storyline. A total of 31 licensed and fictional race locations offer 52 tracks for more...
---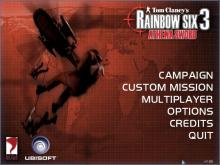 Tom Clancy's Rainbow Six 3: Athena Sword 2004
The first expansion pack for Tom Clancy's Rainbow Six 3, Athena Sword continues the exploits of Team RAINBOW as it hunts down the last remnants of the terrorist threat introduced in 2003's Raven Shield. A total of eight new missions are available, taking players to exotic locales set in Italy,...
---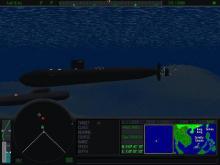 Tom Clancy's SSN 1996
Tom Clancy SSN offers a real-time 3D rendering engine designed to deliver a cinematic submarine combat game. Fifteen missions include briefings, full-motion news segments, mission briefings, and maps. An included technical reference guide gives detailed information on all submarines, ships, and weapons in the game. Players will take command of...
---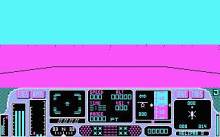 Tomahawk 1987
Flight simulation specialists Digital Integration turned their attention to helicopter flight in this recreation of the AH-64 Apache. All the controls are realistically simulated, so the airspeed is dependent on the height of the vehicle, and you can move horizontally using the rudder option as well as rolling left and...
---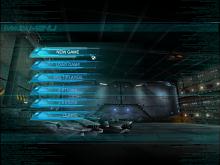 Tomorrow War, The 2006
In The Tomorrow War, you play a young cadet fresh from the academy. Just as you arrive on the space carrier that will be your home for the foreseeable future, an unknown alien race appears at Earth's doorstep. It is immediately obvious that the aliens are hostile towards the human...
---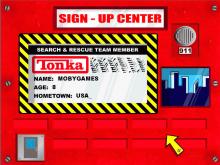 Tonka Search & Rescue 2 2002
Nearly five years after the original Tonka Search & Rescue, this follow up title puts kids in the four to seven year old age bracket in the middle of a dozen rescue missions through four diverse locations featuring water, mountain, fire, and police rescues. In Tonka Search & Rescue 2,...
---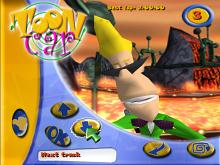 ToonCar 2001
Usually the cunning idea lying behind a cutesy cartoon arcade racer is the ability to present fun in its rawest form. Every gamer worth their salt knows that the genre has been defined and championed by Mario Kart, and few other games have come close to touching the sheer entertainment...
---