Simulation Games #11
Search a Classic Game: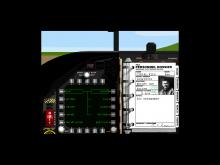 F/A-18 Hornet 3.0 1997
F/A-18 Hornet 3.0 is Graphic Simulation Corp (GSC)'s first flight sim released on PC, and it is a very realistic and highly underrated sim. Jim Pedicord's review for CD Mag explains why die-hard armchair pilots should take a look: "Every so often an unheralded product will show up that turns...
---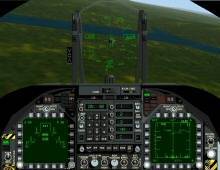 F/A-18 Korea 1997
F/A-18 Korea is an ultra-realistic flight simulation that deserves much more notice than it received. The comprehensive review at GameSpot says it all about this game that rivals Falcon 3.0 in breadth and depth: "As you've no doubt surmised, F/A-18 Korea is an exacting portrayal of the twin-engine F/A-18C/D Hornet...
---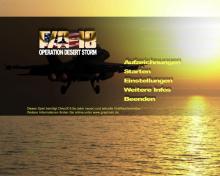 F/A-18 Operation Desert Storm 2005

---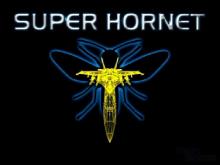 F/A-18E Super Hornet 1999
To me, flight simulations hardly ever come close to reality. Games like Jane's F-15: The Definitive Jet Combat Simulator are fun but not a good representation of what it would be like to be in the cockpit of a fighter jet. F/A-18E Super Hornet is not the definitive flight sim...
---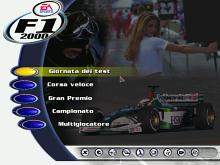 F1 2000 2000
F1 2000 allows you to take on the role of any of the 2000 FIA Formula One Championship drivers. All of the tracks used during the 2000 season are also included, even the US Grand Prix at Indianapolis. Championship, quick race, weekend and time trial are just some of the modes...
---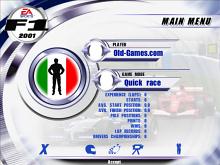 F1 2001 2001
Gamers who've squeezed every nuance of gameplay from F1 2000 have legitimate questions as to whether F1 2001 contains enough new material to warrant a full price purchase. Obviously, new fans will want the latest title, but how about those looking for something new? The short answer is that if...
---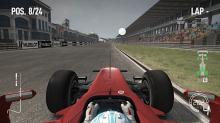 F1 2010 2010
Codemasters' F1 2010 is based directly on the 61st season of the FIA Formula One Championship, featuring the drivers, teams, racecars, and courses of the real-life Grand Prix series. Created for dedicated fans of the motorsport, the game focuses on presenting a sophisticated simulation of the power and handling of...
---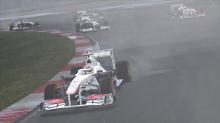 F1 2011 2011

---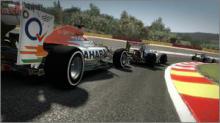 F1 2012 2012
Fans of open-wheel racing can once again climb into the cockpits of the world's most finely tuned vehicles and speed around authentic circuits in F1 2012. PC gamers can join all the real drivers and cars as they compete in the 2012 FIA Formula One World Championship, making stops at...
---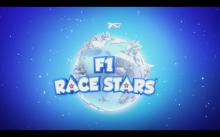 F1 Race Stars 2012
Formula One racing gets wild in Codemasters' gravity-defying F1 Race Stars. Featuring fast-paced arcade-style kart racing, players can choose from 12 teams and 24 top F1 racers including Lewis Hamilton, Fernando Alonso, and Sebastian Vettel as they race around real world-inspired racing circuits such as Monaco and Hockenheim. Race for...
---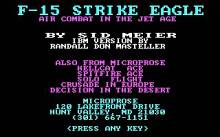 F15 Strike Eagle 1985
The seven missions featured in this simulation of F-15 flight are all real-life missions the plane was originally used in. They take in the Middle East and Asia in the 1970s and early 1980s, and have air and ground targets to destroy. You have machine guns, guided missiles and bombs...
---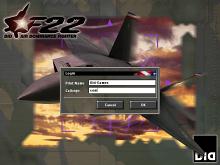 F22 Air Dominance Fighter 1997
In F-22 Air Dominance Fighter, Digital Image Design has crafted the latest and perhaps the most exacting reproduction of the USAF's all-new air supremacy/strike fighter. Incorporating lessons learned from EF2000 - F-22 ADF's critically acclaimed predecessor - data gleaned from various declassified sources, as well as notional depictions of certain...
---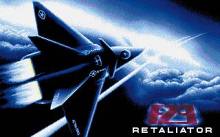 F29 Retaliator 1990
This flight simulator puts you in the cockpit of either the F-22 or the fictional F-29. Choose from four campaigns with increasing difficulty: a training campaign in Arizona plus real war campaigns in the Pacific, the Middle East and in Europe. Each campaign includes a variety of missions involving both dogfights and...
---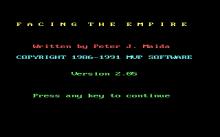 Facing the Empire 1991
Facing the Empire is an interstellar space war simulator. As a Lyran you must protect your Star Bases from the invading Morte Star Empire and drive them out of this sector of the galaxy. At first you need to build up your forces by constructing bases and researching the whereabouts...
---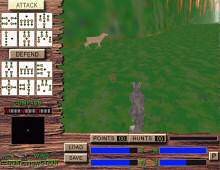 Fading Footsteps 1997
Fading Footsteps is a very little-known "wolf simulation" along similar lines as Sanctuary Wood's Wolf, but is a much inferior game (and therefore somewhat deserving of its obscurity status). Billed as one entry in a short-lived series of computer games featuring wolves (the others being simple games such as jigsaw...
---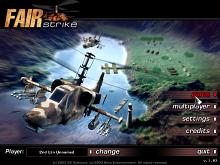 Fair Strike 2003
Fair Strike is a helicopter flight combat simulation with modern day missions set around the globe. Virtual pilots choose one of six flyable whirlybirds, including the AH-64A Apache, RAH-66 Comanche, PAH-2 Tiger, Ka-50 Black Shark, Ka-52 Alligator, and the Ka-58 Black Ghost. The game's 30 levels pit players against Caribbean...
---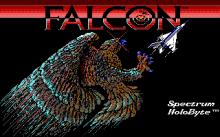 Falcon 1987
The long Falcon simulation legacy of hardcore simulations of the F-16 fighter plane begins here. The plane's electronic displays and radars are simulated fully, with 4 styles of HUD. Not only can your plane barrel-roll and scissor, the enemy planes can too, with Artificial Intelligence recreating the moves of a...
---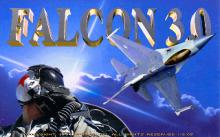 Falcon 3.0 1991
Falcon 3.0 is a highly detailed flight simulation program focusing on the F-16 Falcon. The 300+ page manual covers the extensive weapon and aircraft systems simulated, in addition to providing tactical notes and background information. Flight modes include instant action, flight school lessons, Red Flag simulated combat missions, and campaign...
---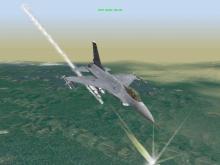 Falcon 4.0 1998
Falcon 4.0 is the culmination of many years of development. This game took so long to produce that many people thought it would never see the light of day. If it did, we were also worried that we'd see another Battlecruiser 3000 debacle. Luckily, the game finally was released and...
---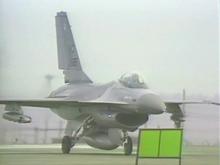 Falcon 4.0: Allied Force 2005
G2 Interactive's enhanced version of the 1998 MicroProse flight combat sim Falcon 4.0 includes a number of new features and improvements designed to make use of new gaming technology developed over the years. Graphics take advantage of the power of contemporary video cards, offering higher resolutions, and the physics model...
---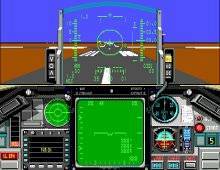 Falcon AT 1988
A vastly improved version of Spectrum Holobyte's widely popular game Falcon, with high-res EGA graphics, better mission planning, and a head to head mode. ...
---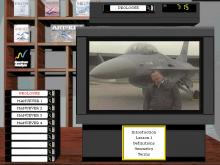 Falcon Gold 1994
Falcon Gold combined all the games released in the Falcon 3.0 series into a single package all on one CD. Falcon 3.0 was a highly detailed flight simulation program focusing on the F-16 Falcon. The 300+ page manual covers the extensive weapon and aircraft systems simulated, in addition to providing...
---
---
---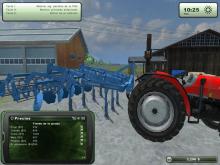 Farming Simulator 2013 2012
Gamers with a fondness for agriculture and animal husbandry can keep their hands clean as they live the life of a modern farmer in Farming Simulator. The Career mode includes a full economic system and finds players taking on a variety of missions in more than 20 licensed vehicle brands,...
---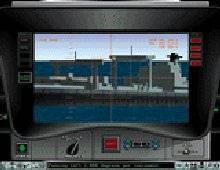 Fast Attack 1995
Command the Los Angeles nuclear powered attack submarine in missions around the world. Complete the missions objectives and preserve your command, or rest forever in Davy Jones' Locker. The entire arsenal of the 688i sub is at your command, from missiles to torpedoes, sonars to radars. You're up against mines,...
---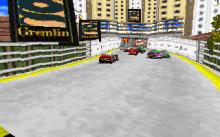 Fatal Racing (a.k.a. Whiplash) 1995
Just look at the cover of this game and it will make you want to play it: ten cars cruising through a double upside-down loop, one of the cars smashing into the wall and bursting into flames, two more careening off into space ... will this be the killer car...
---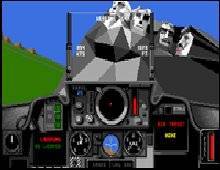 Fighter Bomber (a.k.a. Strike Aces) 1990
Strike Aces is a flight simulator designed to give players a feel for the quick decision-making process that real pilots need to fly. It takes place at the Strategic Air Command Bombing and Navigation Competition, a real-life event that occurs every year at Ellsworth Air Force Base in South Dakota....
---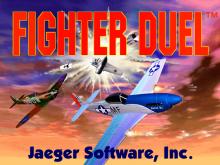 Fighter Duel: Special Edition 1996
This special edition is a re-release of the original game with additional features. It contains: Fighter Duel Improved flight models 9-player IPX network play Radio chat Expanded video card compatibility Extra planes Improved joystick calibration and support Force feedback flightstick support Keyboard controls ...
---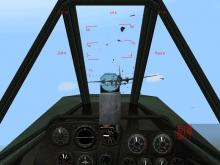 Fighter Squadron: The Screamin' Demons Over Europe 1999
The designers of Fighter Squadron: The Screamin' Demons over Europe call it an "Ultra-Realistic World War II Flight Simulator." Although the game is realistic in many areas, it fails to deliver a complete package. While there are many options and a variety of aircraft, the game never pulls the player...
---