Simulation Games #10
Search a Classic Game: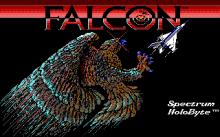 Falcon 1987
The long Falcon simulation legacy of hardcore simulations of the F-16 fighter plane begins here. The plane's electronic displays and radars are simulated fully, with 4 styles of HUD. Not only can your plane barrel-roll and scissor, the enemy planes can too, with Artificial Intelligence recreating the moves of a...
---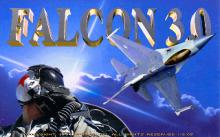 Falcon 3.0 1991
Falcon 3.0 is a highly detailed flight simulation program focusing on the F-16 Falcon. The 300+ page manual covers the extensive weapon and aircraft systems simulated, in addition to providing tactical notes and background information. Flight modes include instant action, flight school lessons, Red Flag simulated combat missions, and campaign...
---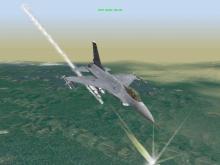 Falcon 4.0 1998
Falcon 4.0 is the culmination of many years of development. This game took so long to produce that many people thought it would never see the light of day. If it did, we were also worried that we'd see another Battlecruiser 3000 debacle. Luckily, the game finally was released and...
---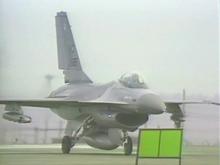 Falcon 4.0: Allied Force 2005
G2 Interactive's enhanced version of the 1998 MicroProse flight combat sim Falcon 4.0 includes a number of new features and improvements designed to make use of new gaming technology developed over the years. Graphics take advantage of the power of contemporary video cards, offering higher resolutions, and the physics model...
---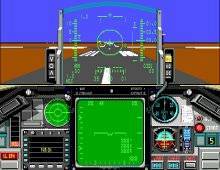 Falcon AT 1988
A vastly improved version of Spectrum Holobyte's widely popular game Falcon, with high-res EGA graphics, better mission planning, and a head to head mode. ...
---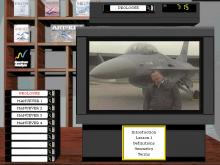 Falcon Gold 1994
Falcon Gold combined all the games released in the Falcon 3.0 series into a single package all on one CD. Falcon 3.0 was a highly detailed flight simulation program focusing on the F-16 Falcon. The 300+ page manual covers the extensive weapon and aircraft systems simulated, in addition to providing...
---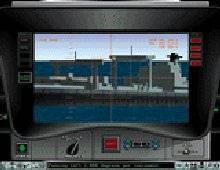 Fast Attack 1995
Command the Los Angeles nuclear powered attack submarine in missions around the world. Complete the missions objectives and preserve your command, or rest forever in Davy Jones' Locker. The entire arsenal of the 688i sub is at your command, from missiles to torpedoes, sonars to radars. You're up against mines,...
---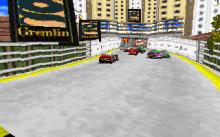 Fatal Racing (a.k.a. Whiplash) 1995
Just look at the cover of this game and it will make you want to play it: ten cars cruising through a double upside-down loop, one of the cars smashing into the wall and bursting into flames, two more careening off into space ... will this be the killer car...
---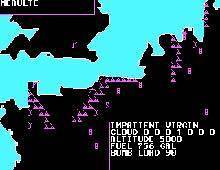 Fifty Mission Crush 1986
"50 Mission Crush" was the name given to the crushed service cap of the battle hardened veterans who flew the B-17 during WWII. It was a mark of distinction and honor. The game "50 Mission Crush" is a role playing game that puts you into the cockpit of a B-17...
---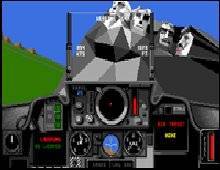 Fighter Bomber (a.k.a. Strike Aces) 1990
Strike Aces is a flight simulator designed to give players a feel for the quick decision-making process that real pilots need to fly. It takes place at the Strategic Air Command Bombing and Navigation Competition, a real-life event that occurs every year at Ellsworth Air Force Base in South Dakota....
---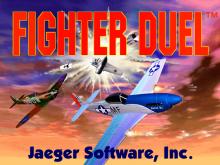 Fighter Duel: Special Edition 1996
This special edition is a re-release of the original game with additional features. It contains: Fighter Duel Improved flight models 9-player IPX network play Radio chat Expanded video card compatibility Extra planes Improved joystick calibration and support Force feedback flightstick support Keyboard controls ...
---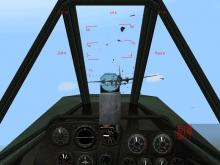 Fighter Squadron: The Screamin' Demons Over Europe 1999
The designers of Fighter Squadron: The Screamin' Demons over Europe call it an "Ultra-Realistic World War II Flight Simulator." Although the game is realistic in many areas, it fails to deliver a complete package. While there are many options and a variety of aircraft, the game never pulls the player...
---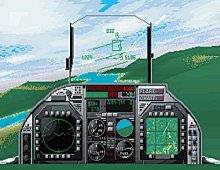 Fighter Wing 1995
A decent flight sim from GemSoft that offers good graphics but not much realism or long-term play value. From the description at MobyGames: "Fighter Wing is a flight simulator that instead of concentrating on a single type of aircraft, covers a wide array of flyable planes. You get to play in...
---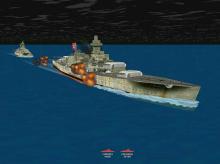 Fighting Steel 1999
Maybe it's wrong for a video game reviewer to admit that he has no idea what is going on while playing a game but that is exactly what I am going to say about Fighting Steel: World War II Surface Combat 1939 - 1942. The game's packaging and manual really...
---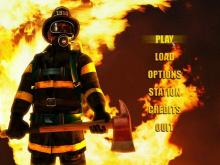 Fire Department (a.k.a. Fire Chief / Emergency Fire Response) 2003
Fire Department presents players with the real-life dilemmas of fire fighters and fire departments. With limited resources, very real dangers, and trapped people who must be saved in a few scant minutes, firefighters have their work cut out for them. Players will tackle ten missions including explosions, a petrochemical refinery,...
---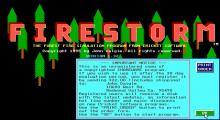 Firestorm: The Forest Fire Simulation Program 1995
As its subtitle states, Firestorm is a forest fire simulation -- the first in a series of similar games by Cricket Software, in which you control ground and air based forces to fight forest fires in realtime. After starting the game, you see the map where the action takes place --...
---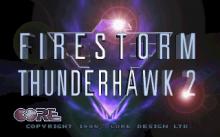 Firestorm: Thunderhawk 2 1995
This is the sequel to Core's Sega CD game, AH-3 Thunderstrike. Like the previous game in the series, this is a helicopter simulator/shooter. It features realistic features like multiple weapons selection, full freedom of movement, and a mission-based structure. On the other hand, it also throws lots and lots of...
---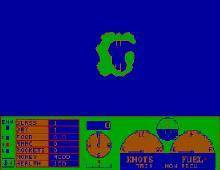 First Expedition 1987
The First Expedition is a naval simulation game. The player navigates the seas of an alien world in search of ancient artifacts. The gameplay involves navigation, interaction with natives and fighting. Many aspects of seafaring have been modeled, including weather effects. ...
---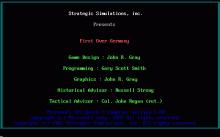 First Over Germany 1988
First Over Germany is a simulation of a B-17 bomber group in World War II. The simulation covers the actual events surrounding the formation of the 306th Bomb Group. Its training, and transition to Thurleigh, England, and twenty five missions that a pilot might have flown at that time. You'll start...
---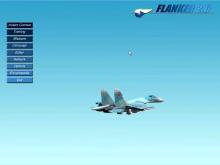 Flanker 2.0 1999
When the original Su-27 Flanker came out a few years ago (eons in computer gaming time), it was herladed as having one of the best flight models around. It had enough detail to convert even the most jaded Falcon 3.0 fan (which was, up until then, the heralded as the...
---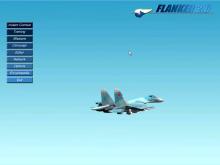 Flanker 2.5 2002
Flanker 2.5: Combat Flight Simulator is a jewel-case update to the ambitious original game from Flying Legends. In addition to including the update, which was available on publisher Ubi Soft's web site at one time, the game features a new 3D graphics engine using full texture-mapped terrain, a new sound...
---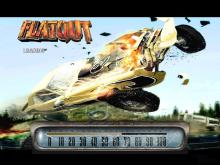 FlatOut 2004
Blending high-speed races and dynamic crashes along with a cinematic storyline, FlatOut comes to the PC with a number of features designed to set it apart from previous racing titles. Players can leave their car before entering a race to check out the competition at the pit areas, glean some...
---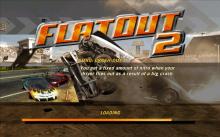 FlatOut 2 2006
Smoking the competition in a racing game is one thing, leaving the competition in a smoking heap of charred metal is quite another. With its high-speed crashes and destruction derby events, the original FlatOut struck like a bolt from the blue for crash-crazed consumers. It wasn't perfect, of course, but...
---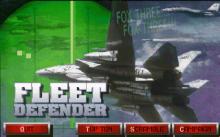 Fleet Defender 1994
This compilation contains: Fleet Defender (main game), Fleet Defender: Scenario (expansion), a multimedia presentation of the game, which includes interactive tutorials explaining every aspect of the F-14 Tomcat, how to perform typical maneuvers, etc. A multimedia naval aviation presentation which includes several communication and video recordings of actual aerial confrontations,...
---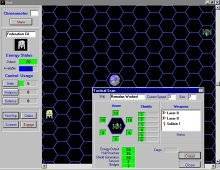 Fleet Starship Tactical Combat Simulator 1997
Fleet Tactical Combat Simulator is an excellent shareware simulation by small developer Smoke and Mirrors Studios that offers a very detailed tactical combat engine that will please die-hard fans of Starfleet Battles tabletop game (on which Interplay's excellent Starfleet Command series is based) and the classic Trek text-only sim. Jeff...
---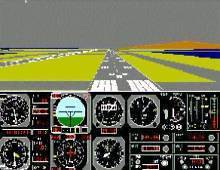 Flight Assignment: A.T.P. (a.k.a. Airline Transport Pilot) 1990
Airline Transport Pilot is an advanced simulator from subLOGIC, that allows you to fly airliners, such as Boeing 737, 747, 767 or Airbus A320. The graphics engine was improved, with two dozen different airports across the entire continental US, some buildings in major cities, and radio beacons all across the...
---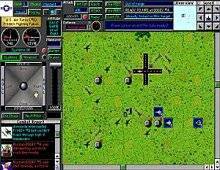 Flight Commander 2 1994
A tactical wargame focusing on air-to-air combat. You take the commander's seat and are given control of a squad of 2 to 30 planes from 100 possible planes. There is no specific scenario to fight in, instead the game cover the last 30 years of air combat with every possible...
---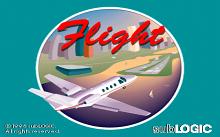 Flight Light 1996
After the split-up with Microsoft, subLOGIC proceeded to create their own concept of what a simple flight simulator should be like. Taking cues from both Microsoft Flight Simulator 3 and Flight Assignment: ATP, Flight offers both free flight and over 200 "flight assignments" for beginner pilot training. Five small aircraft...
---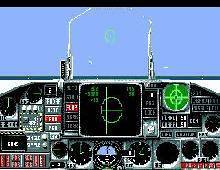 Flight of The Intruder 1990
Join "Tiger" Cole and "Cool Hands" Grafton as you command the US Naval Aviators over Vietnam. Take on MiGs, AAA, and SAM, and the unforgiving nature of carrier aviation. Configure each plane's loadout for your mission, plan your mission package, then fly your missions. Command multiple sections of planes and...
---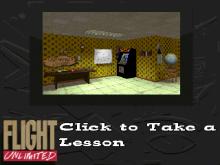 Flight Unlimited 1995
Flight Unlimited is an aerobatic flight simulation experience developed by Looking Glass Studios. The program uses computational fluid dynamics modeling to simulate aircraft behavior, allowing for fully aerobatic maneuvers. Five different aircraft are at your fingertips, the Pitts S-2B, Bellanca Decathlon, Sukhoi SU-31, Extra 300S and the Grob S-103 sailplane. Eleven...
---