Simulation Games #7
Search a Classic Game: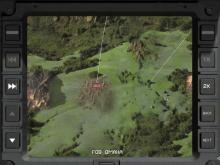 Comanche Gold 1998
Looking for a helicopter combat simulation that rocks? Then pick up Comanche Gold, a Novalogic release with amazing graphics, superb sound, and exciting action. It is the perfect mix of flight simulation and combat action in one game. Whether you go solo or play against others online, Comanche Gold will...
---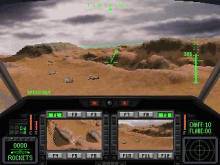 Comanche: Maximum Overkill 1993
This is quite an amazing title for those days. You have to fly some missions with a comanche helicopter over amazing landscapes, generated by the computer. Those landscape looked in those days very realistic on your 14" screen, but nowadays you just count the pixels. Luckily you can turn off...
---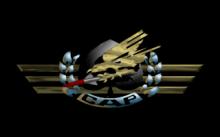 Combat Air Patrol 1995
CAP is an accurate flight simulation based around the F-14 Tomcat and the F/A-18 Hornet. Both launched from a carrier during Operation Desert Storm, you receive your missions and carry them out. The usual options apply, like configuring your aircraft, and choosing a pilot, but there are some more unusual options,...
---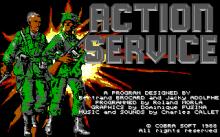 Combat Course 1989
Lace up those boots soldier, and get ready for five levels of challenging action in this boot camp simulator. As make your way through various levels you'll be given points for doing the right thing and deducted points for any missteps. You can record your attempts and review them, to...
---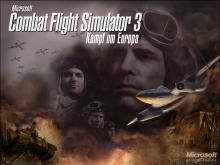 Combat Flight Simulator 3: Battle for Europe 2002
As with past editions over the years, Microsoft follows the latest version of its genre-dominating Flight Simulator with the release of a more action-oriented combat flight sim. Microsoft Combat Flight Simulator 3 allows virtual pilots to fly for the Royal Air Force, the U.S. Army Air Force, the Imperial Japanese...
---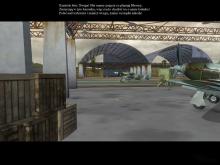 Combat Wings: Battle of Britain 2006
Combat Wings: Battle of Britain drops amateur fighter pilots into the cockpit of planes like the Hawker Hurricane and the Supermarine Spitfire as they join the Royal Air Force in an epic struggle against the mighty German Luftwaffe. Through four main missions pilots must protect Britain's valuable infrastructure, beat back...
---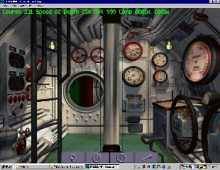 Command Aces of The Deep 1995
Command Aces of the Deep was the first really good submarine simulation I ever came across. It forced a paradigm shift of my ratings of all previous subsims. CAOD was leagues ahead of the competition at the time of its release, holds its ground years later, and is a shining...
---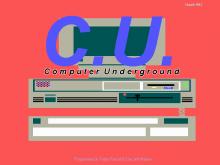 Computer Underground (a.k.a. C.U.) 1993
Welcome to the world of hackers. Computer Underground is a game where you take on the role of a computer hacker and work to destroy data on other people's computers, bank computers, and more. You even have the chance to battle other hackers (NPC). You have the ability to upgrade your...
---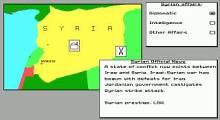 Conflict: Middle East Political Simulator 1990
A brilliant 1990 abandonware game that's likely to stay relevant for a long time, Conflict: Middle East Political Simulator gives you the job of Israeli Premier. It's set in a hypothetical 1997 that isn't so far from reality. After the last Israeli leader is murdered (a prediction only two years...
---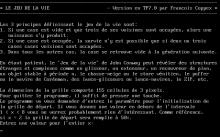 Conway's Game of Life 1996
Some programs conventionally considered games are simulators that have been described as "software toys", such as Little Computer People or the iterations of Will Wright's Sim franchise, concerning themselves with the life cycles of simulated entities; in The Sims, it's the lives and deaths of people being simulated, while in...
---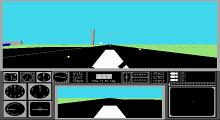 Corncob 3-D: The Other Worlds Campaign 1992
Corncob 3-D: The Other Worlds Campaign is an alternate version of the original Corncob 3-D which could be purchased directly from the manufacturer. After successfully driving out the alien invasion in the original game, the aliens have taken refuge in the other planets of the solar system! They're definitely planning a...
---
Corncob 3D (a.k.a. Corncob Deluxe) 1994
Corncob Deluxe is a flight simulator designed for the PC. Players can use keyboard controls or a joytick to control the World War II style plane in flight and during take-offs and landings. The object of Corncob Deluxe is to fly missions over enemy territory and destroy enemy tanks, planes, buildings,...
---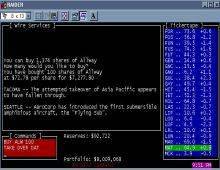 Corporate Raider 1988
"The object of the game is to make a fortune by acquiring as many companies as posible within each industry while building a monopoly." There are 12 different industries and the player begins holding one company in each. First, the player must raise funds through financing (either a bank loan,...
---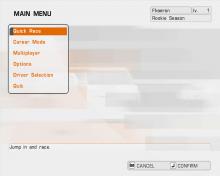 Corvette GT Evolution 2006
The CarPG (racing games with role-playing-style gameplay) is becoming a well-worn genre, but where many racers focus on tweaking cars to achieve performance perfection, Evolution GT has you constantly sweating about the specs of the guy behind the wheel of the car. First, pick your driver. It's not based on appearance,...
---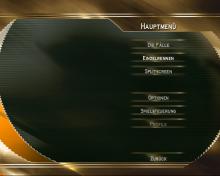 Crash Time 2007

---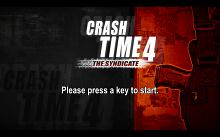 Crash Time 4: The Syndicate 2010

---
---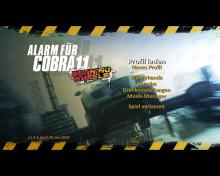 Crash Time II 2008

---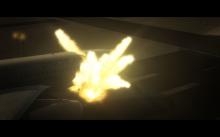 Crash Time III 2009

---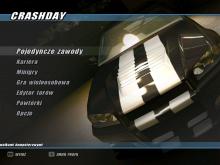 Crashday 2006
Designed to provide gamers with an adrenaline-fueled experience, Crashday takes games like Stunts, Burnout, and Twisted Metal, and smashes them together at a high rate of speed. Jointly developed by Moon Byte Studios and Replay Studios, Crashday is a racing game that puts an emphasis on high-flying stunts, explosive crashes,...
---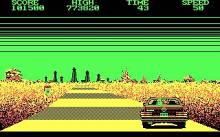 Crazy Cars 1987
Starting Titus' racing series of third-person perspective racing games, Crazy Cars encompasses the American Cross Country Prestige Cars Race. This takes in several parts of the USA, in several powerful cars. Initially you have a Porsche 911 Turbo in your hands, but this can later be upgraded to a Lamborghini...
---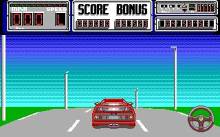 Crazy Cars 2 1989
You have discovered evidence that a rogue group of police officers are involved in a stolen car racket To stop them profiting form their dubious actions you must get across America as quickly as possible. This is made a little easier by the fact that your turbocharged Ferrari F40 can...
---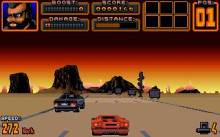 Crazy Cars 3 1992
And here we finally have the third part of the Crazy Cars series. It's the only part of the series that really has some qualities I guess that's why they made a second version of it (although two years latter) calling it the Lamborghini American Challenge. The game features VGA graphics...
---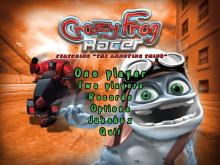 Crazy Frog Racer 2005
Crazy Frog Racer is a traditional go-kart racing game in the mold of Super Mario Kart and Crash Team Racing, and stars the Internet phenomenon Crazy Frog. The bounty hunter is back in Crazy Frog Racer, along with The Annoying Thing and seven other characters. The game features 12 tracks,...
---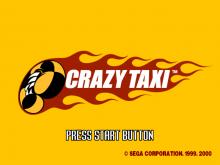 Crazy Taxi 2002
Crazy Taxi was an arcade hit in 1999 and the 2000 Dreamcast port became one of the most universally popular titles on the system. The outrageous driving action now comes to the PC with this release, complete with all the quirky drivers, caricatured customers, twisting city streets, challenging traffic patterns,...
---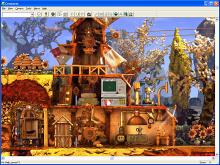 Creatures 1996
Creatures is a biological simulation. You start with six eggs of Norns, cute little creatures who live in an imaginary world. Your task is to give them knowledge about the world they live in, learn them how to speak, how to use toys, an elevator, how to eat etc. They...
---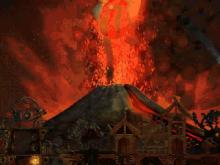 Creatures 2 1998
Fancy playing god for a while? You may have played other 'god-games,' such as SimCity or the original Creatures, but the style has (pardon the pun) evolved with this release. In Creatures 2, you select, breed, and train cute little Norns on the world of Albia, a living planet with...
---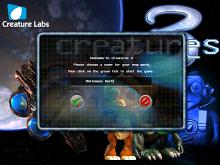 Creatures 3 1999
While Creatures 3 may appeal to many science fiction buffs, it is not without its problems. I found myself frustrated trying to play the game on my own prior to reading the manual, so, even if you are familiar with Creatures and Creatures 2 don't expect to jump right in....
---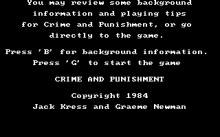 Crime and Punishment 1984
Crime and Punishment is a courtroom simulation, where you play the judge. The emphasis lies on deciding the punishment, rather than if the person is guilty or not - that has already been decided. The aim is to receive as many Gavels as possible (out of ten), by choosing the...
---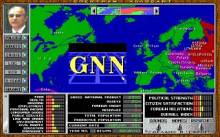 Crisis in The Kremlin 1991
One of the few political sims available, take over the Kremlin as one of the three Russian leaders (Ligachov, Yeltsin, or Gorbachov), determine your foreign and domestic policies, and react to the crises that happens (like the Chernobyl crisis). Keep yourself in office by keeping both the Nationalists and the...
---