Simulation Games #7
Search a Classic Game: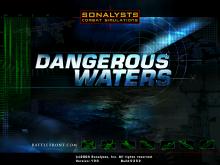 Dangerous Waters 2005
Dangerous Waters is a naval combat simulation that has players controlling 12 types of submarines, frigates, helicopters, and planes. Each vessel's detailed cluster of instruments and capabilities can be monitored entirely by the player or assigned to the computer AI to handle all or a select few operations. More than...
---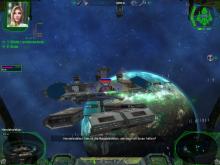 Darkstar One 2006
The galaxy is your playground as you take the role of Kayron Jarvis, exploring space and looking for clues to unlock the secrets of your father's death. Darkstar One is designed to include freedom of choice and is intended to create many options on how the story is played out....
---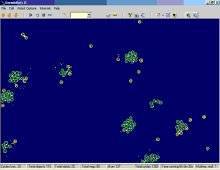 DarwinBots 2002
DarwinBots is no doubt one of the most comprehensive "artificial life" programs ever made. Here are some excerpts from the official site to give you an idea of how complex the program is: "The DarwinBots universe is a big, flat field, populated by flat individuals called 'robots'. Every robot is a...
---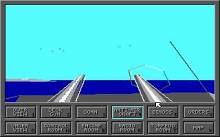 Das Boot 1990
Das Boot (literally 'The Boat') simulates controlling a Type VII U-Boat for the Nazis, in an exact recreation of submarine warfare circa 1941. Both internal and external views are provided, all rendered in full 3D. Allied submarines and surface boats are attacking you from all sides - use your Hydrophone...
---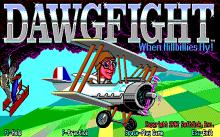 Dawgfight 1992
Dawgfight is a fun, tongue-in-cheek arcade-oriented flight sim is set in the Western town of Hatfield. It's County Fair time, and you decided to participate in the biplane contest with your trusty WW1 fighter. The contest is made up of rounds, each with a specific goal you must accomplish to...
---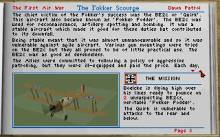 Dawn Patrol 1994
Having simulated modern-day planes with Flight of the Intruder, and World War 2 with Overlord, Rowan brought World War 1 to life in this flight simulation. It is structured around an interactive gallery with pilot biographies, all of which modify as the game goes on and events unfold. 150 missions...
---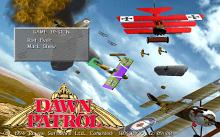 Dawn Patrol: Head to Head 1995
Head to Head is a stand-alone expansion for Empire's Dawn Patrol. Features and enhancements include real SVGA graphics, Head-to-Head mode via modem or serial modem-connection, computer opponent steered by an improved AI, several cam-view-options, choice of 13 planes for mastering over 150 levels, 3D sound effects, digitized sound effects. ...
---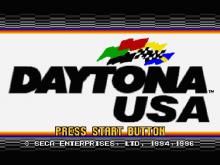 Daytona USA 1996
This PC version of Daytona USA is an almost-perfect conversion to the hit arcade racer of the same name. The graphics are crisp and, much like the rest of the game, represent a perfect conversion from the arcade game. The colors are very bright and the game is nice to...
---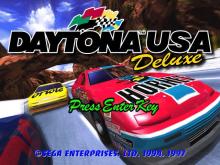 Daytona USA: Deluxe 1997
Computer owners can experience an enhanced version of Sega's hit arcade racing game with Daytona USA Deluxe. Designed for Pentium processors, Daytona USA Deluxe for PC expands on the original Daytona USA coin-op by offering a choice of eight cars for competition on six tracks or circuits. Each unlicensed vehicle...
---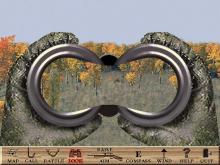 Deer Hunter 1997
Deer Hunter: Interactive Hunting Experience brings the thrill of the hunt to the computer screen, offering three diverse locales and seasons. Spot big bucks in the relatively sparse woods of winter-bound Indiana, a leafy fall setting in the Arkansas woodlands, and the thick pines of the Colorado Alpine meadows. Hone...
---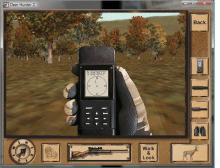 Deer Hunter 2: The Hunt Continues 1998
Deer Hunter II: The Hunt Continues!, endorsed by Wildlife Forever, offers four locations, more than a dozen accessories, nine weapons, and unlimited seasons for hunters keen on tracking, stalking and taking down big bucks and graceful does in pre-rut, rut, and post-rut situations. Terrain is based on actual USGS information...
---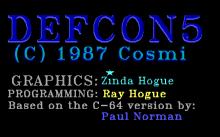 Defcon 5 1987
The player takes the role of a DOD operative who must use the BMD(Ballistic Missile Defense System) to protect the United States. This system is composed of ground-based, land-launched, and space-based system components. The goal is to destroy, defeat, confound, or destabilize incoming ballistic missiles. The game-play is mostly text based...
---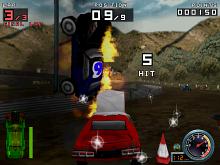 Demolition Racer 1999
You're revving your engine as the stoplight begins to dwindle down to a green "go" and your heart pounds loudly like never before. It's off to the finish line as you're about to embark on a one-way street -- total demolition. Jumping on the Destruction Derby bandwagon comes the much...
---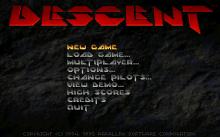 Descent Anniversary Edition 1996
This is a re-release of the game Descent for its 1 year anniversary. It contains the original game, some new levels created by Parallax and some levels that were created by fans for a Computer Gaming World contest. You get the winner, the runners-up and ALL the other entries (so...
---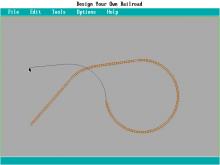 Design Your Own Railroad 1992
A model railroad simulation. The heart of the game is being able to sketch and design your own custom railroad track plan. From there, one is able to add terrain, buildings, rivers and more. Then place customizable trains onto the track and swap between them to change the switches on...
---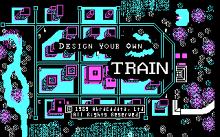 Design Your Own Train 1989
A model railroad simulation. The heart of the game is being able to sketch and design your own custom railroad track plan. From there, one is able to add terrain, buildings, rivers and more. Then place customizable trains onto the track and swap between them to change the switches on...
---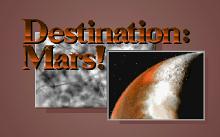 Destination Mars! 1991
As an astronaut, you go on space missions, eventually leading up to being the first man or woman on Mars. The missions consist of 3 or 4 major parts. Early on in the game, they include takeoff, an EVA to build the spacestation, pick up and deployment of cargo, a...
---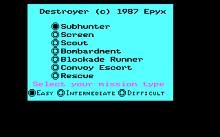 Destroyer 1987
Destroyer is a 2D naval simulation. Players take the role of a captain controlling a United States Navy Destroyer class vessel. During World War II, the player has to command several Destroyer operations: Subhunter missions Rescue missions Blockade runnings Bombardment missions Scout operations Convoy escort ...
---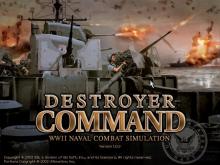 Destroyer Command 2002
Destroyer Command, subtitled WWII Naval Combat Simulator, puts you in control of destroyer escorts that protect larger naval ships not only from submarines but other ships and aircraft. With the promise of plenty of anti-submarine fighting and strategy, the potential for a superb wargame simulation is high, but unfortunately, too...
---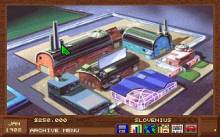 Detroit 1993
Imagine being in the automobile industry and designing what you consider a dream car, the Edsel for example, only to watch it become a joke and abject failure. Well, in Detroit, that very thing can happen, but this time you're given the opportunity to make improvements to it that will...
---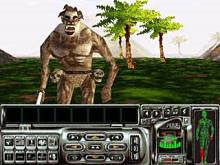 Deus 1996
In the world of the future interplanetary terrorism is a big threat to the universe, but since the terrorists are not easy to find or target, an all out war can't be waged against it. Instead the Alien World Exploration organization (which rules the universe) sends bounty hunters across the...
---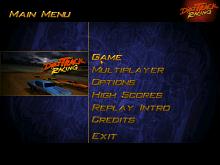 Dirt Track Racing 1999
Build your Dirt Track Racing fame by capturing championship points from grass roots local competition to nationals as you fight and claw your way up through a dozen progressively more prestigious and difficult competitive events. You'll test your dirt track skills at 30 tracks ranging in configuration from Figure 8s...
---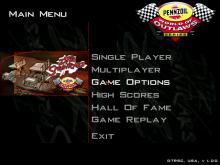 Dirt Track Racing: Sprint Cars 2000
Dirt Track Racing: Sprint Cars allows players to choose from 16 officially licensed "World of Outlaw" winged sprint cars featuring 800 horsepower engines, or modify vehicles to their personal specifications. A variety of tuning options include car (toe, right rear spacing, tire size, pressure and compound, brake strength, steering lock),...
---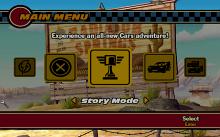 Disney/Pixar Cars 2006
In this video game adaptation of Pixar's Cars, you begin as Lightning McQueen, a rookie race car looking to win fame and fortune at the Piston Cup Championship. A racing adventure game with ten playable characters from the film, Cars offers more than 30 races and mini-games through open environments....
---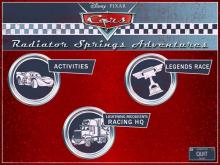 Disney/Pixar Cars: Radiator Springs Adventures 2006
Cars: Radiator Springs Adventures is based on the 2006 film about a crazy group of automobiles that help Lightning McQueen get to the Piston Cup Challenge. This racing adventure features ten mini-games, including the chance to help Mater the tow truck collect junk cars and tow them away, and an...
---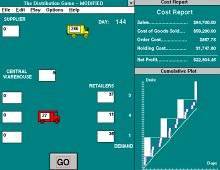 Distribution Game, The 1995
More of an educational tool than an entertaining "game," The Distribution Game is a good simulation game of a two level distribution system - the warehouse and the retailers. As owner of a "middle man" company, you control both levels by deciding when to order and how much to order...
---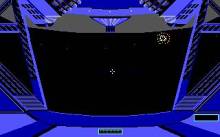 Dive Bomber 1988
In World War 2, the Bismarck battleship has been dominant thus far. Armed with torpedoes and a machine gun, can you destroy the Bismarck with a well-aimed torpedo and turn the tide of WW2 in the Allies' favour? Find out is this flight simulation and strategy game. How you complete the...
---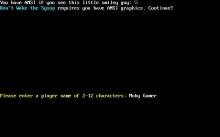 Don't Wake the SysOp 1995
This BBS door game has a misleading name: rather, it should be called "See how much you can get away with bugging the SysOp before he wakes up", the SysOp being (for those of you who weren't online at the time) the system operator of a bulletin board service the...
---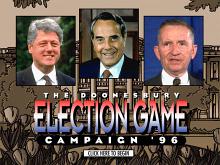 Doonesbury Election Game - Campaign '96 1995
The Doonesbury Election Game is a Presidential election simulation in which the player chooses a candidate and runs his or her campaign in a race for the White House. The game is geared towards political junkies and policy wonks as much as towards fans the Garry Trudeau comic strip. Though...
---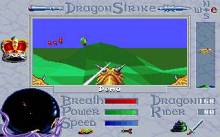 Dragon Strike 1990
A dragon flight simulator set in the AD&D world of Dragonlance. Fly dragons through the War of the Lance. When you successfully complete a mission, you can advance in rank, gain magical items and hit points or get a better dragon. The 20 missions include intercepting enemy dragons, destroying enemy...
---