Simulation Games #16
Search a Classic Game: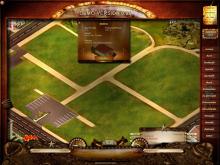 Hollywood Pictures 2 2007

---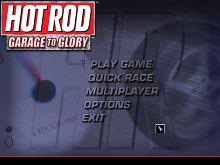 Hot Rod: Garage to Glory 2004
Fresh from the pages of Hot Rod Magazine comes Hot Rod: Garage to Glory, a racing title featuring over 40 classic cars that can be customized and raced. Players earn cash to trick out their vehicles by purchasing after-market chassis, engine, body parts, paint, and decals. Once the vehicle's engine...
---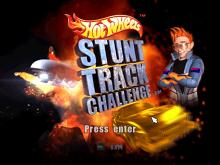 Hot Wheels: Stunt Track Challenge 2004
Based on the enduringly popular toy line of miniature cars, this racing game puts players in a sort of stuntman game show, where they'll strive to complete courses in fastest times and perform the most impressive stunts. The game show competition consists of three kinds of events: Mini-games, Races, and...
---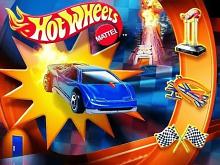 Hot Wheels: Stunt Track Driver 1998
Hot Wheels Stunt Track Driver CD-ROM can be summed up in a single word: simple. Everything in the game is designed to appeal to the intended 5-year old and up age group. Although the game lacks varying levels of difficulty or the ability to race against human opponents, the lack...
---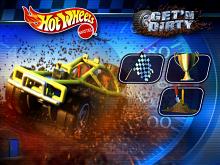 Hot Wheels: Stunt Track Driver 2 2000
Ever wonder what it'd be like to race one of those Matchbox cars down that plastic track? Now, in Hot Wheels Stunt Track Driver 2: Get'n Dirty, you can get behind the wheel in three different modes with varying degrees of difficulty and extra playing features. Single Race and Championship modes...
---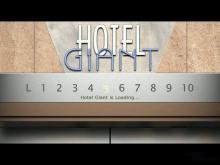 Hotel Giant 2002
Part business management, part social sim, this release from Enlight Software puts the player in charge of a large hotel. Building one of 19 blueprints from the ground up, players have great control over the layouts and looks of their lodgings and steer all aspects of its operation, from room...
---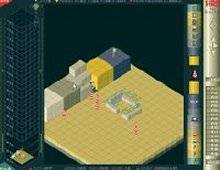 HR2: The Simulator 1995
One of the more obscure games from Japanese developer Artdink, HR2 is a unique and interesting tower building simulator that shares a similar goal as Maxis' SimTower, but with a completely different emphasis. While your goal is to build a highrise building as tall as possible, your concerns are not...
---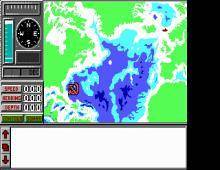 Hunt for The Red October 1987
In this adaptation of Tom Clancy's popular novel, you play the part of Captain Marko Ramius attempting to defect to the US. Once into the Atlantic, you must rendezvous with the US Navy and fake the destruction of the Red October. Your crew is not aware of the defection --...
---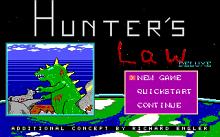 Hunter's Law 1992
Hunter's Law is a unique and fun "simulation/adventure" that plays like what Wolf would have played like, had it been released in 1992. You play two characters in the game: one, a scientist stationed in orbit above the planet Alguan, sent to study the Halatorians - four-legged feline-canine intelligent creatures...
---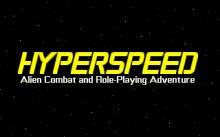 Hyperspeed 1991
Hyperspeed is a space trading and combat simulation game, and a follow-up to Lightspeed. The player controls a pilot who is sent on a mission to find a new home for humans, after the Earth has become nearly uninhabitable. The goal is to encounter alien species and negotiate with them...
---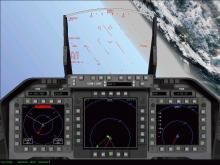 iF-22 1997
iF-22 is the game that almost wasn't. I'm sure you either followed or at least heard about the battle that Interactive Magic had with NovaLogic and Lockheed-Martin concerning ownership of the trademarks associated with the plane and it's name. If you haven't, let's just say it was short but ugly....
---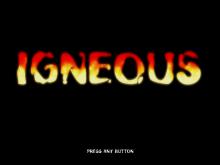 Igneous 2009

---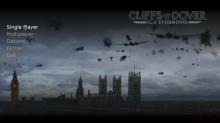 IL-2 Sturmovik: Cliffs of Dover 2011
Ubisoft's long-running flight combat sim returns as gamers take to the skies above Great Britain's famed white cliffs in IL-2 Sturmovik: Cliffs of Dover. Set in 1940, players join the Royal Air Force during the height of the German air assault on England, flying throughout the British Isles and extending...
---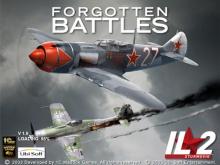 IL-2 Sturmovik: Forgotten Battles 2003
IL-2 Sturmovik: Forgotten Battles offers all of the planes of the original IL-2 Sturmovik, all of the planes included as free downloads, 30 new planes, 20 new single-player missions, ten multiplayer missions, and five new maps. The original campaign of IL-2 Sturmovik is not included, but the new campaign utilizes...
---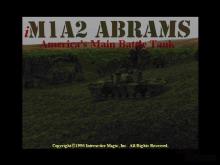 iM1A2 Abrams 1997
The M1A2 Abrams is the latest model of America's main battle tank, arguably the best tank in the world. In this simulation, you will have total control of this distinguished weapon. Meticulous attention was paid in bringing this sim to the Windows desktop. You may experience the vehicle from one...
--- Independence Day 1997
Did you want to pilot one of the F-18 Hornets in the movie Independence Day, as forces tried to save the world from alien invasion? Did you want to jump right in the cockpit and join the fight for freedom? Well, now you can with Independence Day for Windows. Load up...
---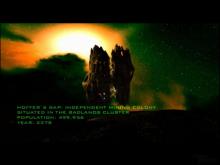 Independence War 2: Edge of Chaos 2001
Players return to deep space for futuristic piracy and warfare in Independence War 2 from Particle Systems. The 1998 release of the original Independence War distinguished itself from many other space combat simulations by incorporating realistic physics into the gameplay and by striving to tell an engrossing story as the...
---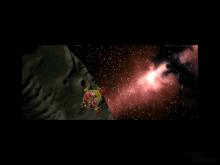 Independence War Deluxe 1998
Independence War: Deluxe Edition (IWDE) is not really a sequel to the incredible Independence War (IW), but merely included a new campaign. If you're not in the know, IW was a space combat simulator wherein you faught on the side of the Commenwealth Navy against the Indies in an ongoing...
---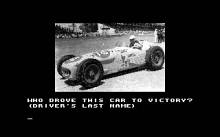 Indianapolis 500 1989
The famous Indianapolis 500 Mile race, held annually at the Indianapolis Motor Speedway on the Memorial Day weekend, is one of the most famous automobile racing events in North America. The event is simulated here using 3D polygon graphics to recreate the 33 cars in the race. Players are able...
---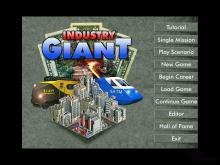 Industry Giant 1997
You are the manager of a huge corporation with a goal of being elected Chairman of the Board. Through guile, shrewd business sense and decisions, smooth production operations, market skills and successful expansion policies, you must prove your management efficiency to achieve over 75 percent of the Board of Directors'...
---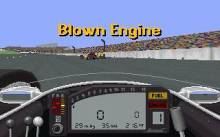 IndyCar Racing 1993
IndyCar Racing is Papyrus' second racing game, four years after the release of Indianapolis 500. With an official license, all the real track names and designs are available (eight in total), with authentic sponsors and logos. Other features include multiple TV-type replays, a comprehensive garage and setup routine and breakaway...
---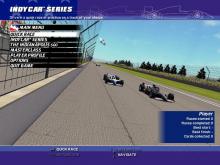 IndyCar Series 2003
Race in a machine built for pure speed. The licensed IndyCar Series features a tour of major arenas, including the famous Indy 500. Players slide behind the wheel of a 650 brake horsepower vehicle to blast toward the checkered flag at over 200 miles per hour. IndyCar Series comes from...
---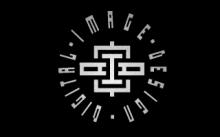 Inferno 1994
As a sequel to DID's sci-fi space simulation Epic, Inferno continues the storyline of the Raxxon - Terran conflict that began at the time of Epic. The premise offers more plot developments than the original game: you are a Terran pilot who was ambushed by the Raxxons, who transformed you...
---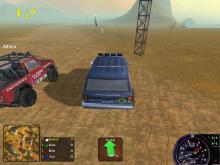 Insane (a.k.a. 1nsane) 2000
1nsane is a fully 3D off-road derby game designed with a distinct focus on multiplayer Internet play. Players choose from one of 20 different vehicles to drive through virtual versions of several locations around the globe. Up to seven other players can meet with their own vehicles for an eight-way...
---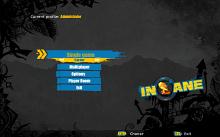 Insane 2 2012

---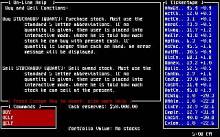 Inside Trader 1987
The object of Inside Trader is "to make millions of dollars without being apprehended by the [SEC]." The player starts with $30,000 and makes money playing the fictional stock market, keeping an eye on current events via "the wire service." It is entirely possible to play the game without using...
---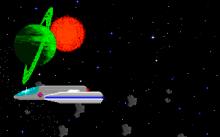 Inter-Stellar Wars 1993
Inter-Stellar Wars is a single player, shareware, DOS, space trading and empire building game. The story behind this game is that humans colonized the Renzaar system in 2249. The most earth like planet, Omicron, was colonized first and the remaining four planets were colonized soon after with colonists living either under...
---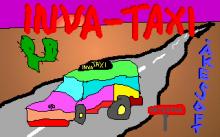 Inva-taxi 1994
Pentti-Antero Sillanköykäys has been severely disabled for his whole life. After his 27th birthday he starts seeing prophetic dreams which help him to miraculously cure himself. He feels an urge to contribute something back to the society and starts a taxi service for the disabled; the Inva-taxi. Even though Inva-taxi was...
---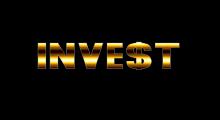 Invest 1991
As the name suggests, Invest is a decent stock market simulation by... Starbyte (surprise! surprise!) for up to 4 players. As usual in this type of game, your aim is to make as much money as possible by investing in various industries or by making money on the stock market....
---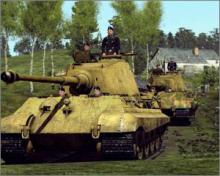 Iron Front: Liberation 1944 2012
A cousin of the popular military simulator ArmA II, Iron Front: Liberation puts gamers in the midst of the final Eastern Front battles of WWII. Primarily a first-person shooter, but mixing in tank battles, aerial dogfights, bombing runs, and squad-based tactics, players can try to break through the German defenses...
---