Simulation Games #16
Search a Classic Game: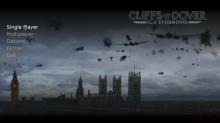 IL-2 Sturmovik: Cliffs of Dover 2011
Ubisoft's long-running flight combat sim returns as gamers take to the skies above Great Britain's famed white cliffs in IL-2 Sturmovik: Cliffs of Dover. Set in 1940, players join the Royal Air Force during the height of the German air assault on England, flying throughout the British Isles and extending...
---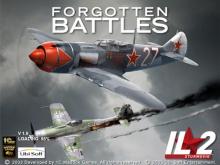 IL-2 Sturmovik: Forgotten Battles 2003
IL-2 Sturmovik: Forgotten Battles offers all of the planes of the original IL-2 Sturmovik, all of the planes included as free downloads, 30 new planes, 20 new single-player missions, ten multiplayer missions, and five new maps. The original campaign of IL-2 Sturmovik is not included, but the new campaign utilizes...
---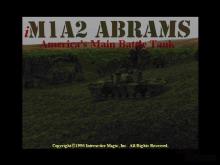 iM1A2 Abrams 1997
The M1A2 Abrams is the latest model of America's main battle tank, arguably the best tank in the world. In this simulation, you will have total control of this distinguished weapon. Meticulous attention was paid in bringing this sim to the Windows desktop. You may experience the vehicle from one...
--- Independence Day 1997
Did you want to pilot one of the F-18 Hornets in the movie Independence Day, as forces tried to save the world from alien invasion? Did you want to jump right in the cockpit and join the fight for freedom? Well, now you can with Independence Day for Windows. Load up...
---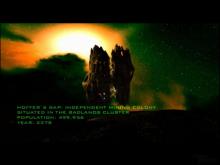 Independence War 2: Edge of Chaos 2001
Players return to deep space for futuristic piracy and warfare in Independence War 2 from Particle Systems. The 1998 release of the original Independence War distinguished itself from many other space combat simulations by incorporating realistic physics into the gameplay and by striving to tell an engrossing story as the...
---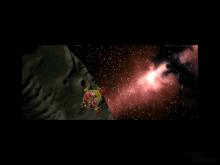 Independence War Deluxe 1998
Independence War: Deluxe Edition (IWDE) is not really a sequel to the incredible Independence War (IW), but merely included a new campaign. If you're not in the know, IW was a space combat simulator wherein you faught on the side of the Commenwealth Navy against the Indies in an ongoing...
---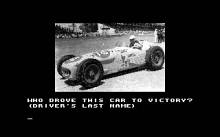 Indianapolis 500 1989
The famous Indianapolis 500 Mile race, held annually at the Indianapolis Motor Speedway on the Memorial Day weekend, is one of the most famous automobile racing events in North America. The event is simulated here using 3D polygon graphics to recreate the 33 cars in the race. Players are able...
---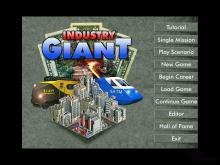 Industry Giant 1997
You are the manager of a huge corporation with a goal of being elected Chairman of the Board. Through guile, shrewd business sense and decisions, smooth production operations, market skills and successful expansion policies, you must prove your management efficiency to achieve over 75 percent of the Board of Directors'...
---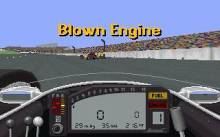 IndyCar Racing 1993
IndyCar Racing is Papyrus' second racing game, four years after the release of Indianapolis 500. With an official license, all the real track names and designs are available (eight in total), with authentic sponsors and logos. Other features include multiple TV-type replays, a comprehensive garage and setup routine and breakaway...
---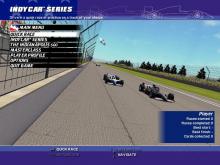 IndyCar Series 2003
Race in a machine built for pure speed. The licensed IndyCar Series features a tour of major arenas, including the famous Indy 500. Players slide behind the wheel of a 650 brake horsepower vehicle to blast toward the checkered flag at over 200 miles per hour. IndyCar Series comes from...
---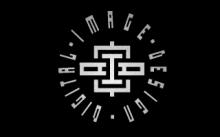 Inferno 1994
As a sequel to DID's sci-fi space simulation Epic, Inferno continues the storyline of the Raxxon - Terran conflict that began at the time of Epic. The premise offers more plot developments than the original game: you are a Terran pilot who was ambushed by the Raxxons, who transformed you...
---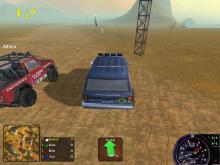 Insane (a.k.a. 1nsane) 2000
1nsane is a fully 3D off-road derby game designed with a distinct focus on multiplayer Internet play. Players choose from one of 20 different vehicles to drive through virtual versions of several locations around the globe. Up to seven other players can meet with their own vehicles for an eight-way...
---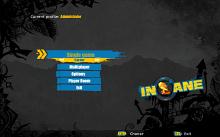 Insane 2 2012

---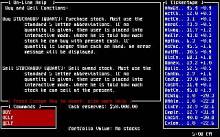 Inside Trader 1987
The object of Inside Trader is "to make millions of dollars without being apprehended by the [SEC]." The player starts with $30,000 and makes money playing the fictional stock market, keeping an eye on current events via "the wire service." It is entirely possible to play the game without using...
---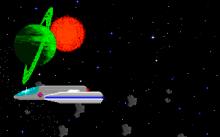 Inter-Stellar Wars 1993
Inter-Stellar Wars is a single player, shareware, DOS, space trading and empire building game. The story behind this game is that humans colonized the Renzaar system in 2249. The most earth like planet, Omicron, was colonized first and the remaining four planets were colonized soon after with colonists living either under...
---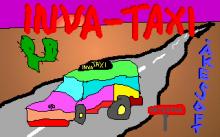 Inva-taxi 1994
Pentti-Antero Sillanköykäys has been severely disabled for his whole life. After his 27th birthday he starts seeing prophetic dreams which help him to miraculously cure himself. He feels an urge to contribute something back to the society and starts a taxi service for the disabled; the Inva-taxi. Even though Inva-taxi was...
---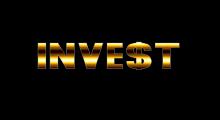 Invest 1991
As the name suggests, Invest is a decent stock market simulation by... Starbyte (surprise! surprise!) for up to 4 players. As usual in this type of game, your aim is to make as much money as possible by investing in various industries or by making money on the stock market....
---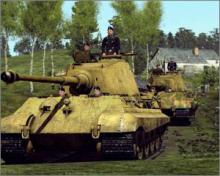 Iron Front: Liberation 1944 2012
A cousin of the popular military simulator ArmA II, Iron Front: Liberation puts gamers in the midst of the final Eastern Front battles of WWII. Primarily a first-person shooter, but mixing in tank battles, aerial dogfights, bombing runs, and squad-based tactics, players can try to break through the German defenses...
---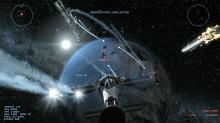 Iron Sky: Invasion 2012

---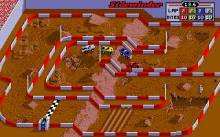 Ironman Offroad Racing 1990
Enter the world of off-road racing as 4 vehicles will face each other, on a series of tracks which are based around flipped and reversed versions of a core selection. Fame, glory and bikini clad women await your victories and the taste of dirt awaits if you fail. Let a...
---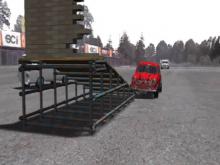 Italian Job, The 2002
Based on the 1969 British film The Italian Job starring Michael Caine, this third-person mission-based racing game offers 16 missions, 50 levels, five game modes, two "free ride" levels, and an eight-player party mode. With a simple four-key control scheme, you'll race as Charlie Croker across London, Turin, and the...
---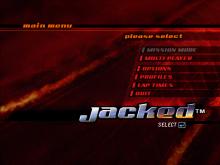 Jacked 2006

---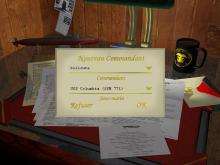 Jane's 688(I) Hunter/Killer 1997
I remember playing Silent Service on the original Nintendo. I had always wanted to be at the helm of a submarine and Silent Service let me do just that. Unfortunately, the spell of fantasy was broken by the bad sound, poor graphics and low realism. It simply wasn't possibly to...
---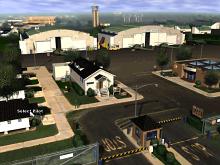 Jane's AH-64D Longbow Gold 1997
Well, well, well... finally, a game that meets the standards of what is commonly referred to as a "simulation." Being a big fan of Jane's published editions about today's modern military equipment, they sure made a marvelous engine reproducing what it's like to fly a helicopter. Anyone who's tried to...
---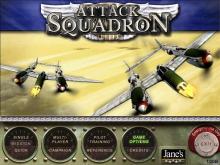 Jane's Combat Simulations: Attack Squadron 2002
Xicat delivers this title in the name and spirit of one of the definitive series of PC flight combat sims. The game offers 14 flyable aircraft and a variety of other land, sea, and air vehicles. Features like the fully three-dimensional cockpits and realistic localized damage effects bolster the authenticity...
---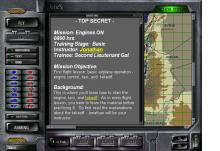 Jane's Combat Simulations: IAF - Israeli Air Force 1998
This release from the accomplished flight sim developers at Jane's puts virtual pilots in the cockpit of one of seven different fighter planes for missions that take place in the often-troubled skies above the Middle-East. Compared to some earlier combat sims published by the company, this release is designed to...
---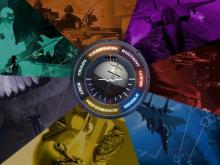 Jane's F-15 1998
After the tremendous success of Longbow 2 in the last months of 1997, the Origin Skunkworks development team at Jane's, spearheaded by sim maestro Andy Hollis, turned their attention to the arena of jet combat. Since the Gulf War in the early '90s, the U.S. fighter of choice has been...
---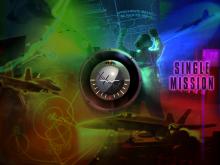 Jane's F/A-18 2000
You've seen them in the news, in the skies over the world's hotspots, and in the movies. You've heard about laser-guided precision bombing, GPS-guided cruise missiles, and the power of the modern-day aircraft battle group. But, what is it really like to be part of a carrier wing and fly...
---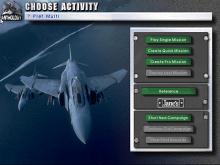 Jane's Fighters Anthology 1998
Jane's Fighters Anthology is a compilation pack of two previously released Jane's products: Advanced Tactical Fighters Gold and U.S. Navy Fighters '97. Both of these titles were originally released in 1996, and Fighters Anthology (FA) neatly draws them together into one complete package. However, while most compilation releases simply settle...
---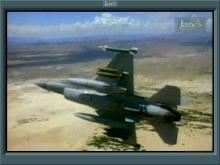 Jane's USAF 1999
Jane's USAF is the latest in a long line of survey sims which began several years ago when Electrontic Arts released U.S. Navy Fighters. If you're unaware, a survey sim is a sim that models more than one plane. While several sims model just one plane in excruciating detail (Jane's...
---