Simulation Games #2
Search a Classic Game: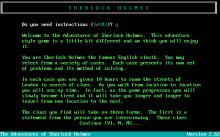 Adventures of Sherlock Holmes, The 1990
A good example of the difference a little multimedia can do, the Adventures of Sherlock Holmes plays like a textmode proof-of-concept of the better-known Sherlock Holmes: Consulting Detective. The basic investigative elements remain the same: managing time dashing to various locations around Olde London Towne in search of clues, but...
---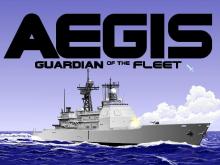 AEGIS: Guardian of the Fleet 1994
AEGIS: Guardian of the Fleet is a simulation of the U.S. Navy's Ticonderoga class guided missile cruiser. It features over 100 missions in seven battle sets and a training area, as well as a detailed "Warbook" full of interactive weapons/platform information. The main focus of the game is the realistic simulation...
---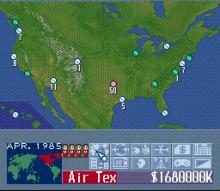 Aerobiz Supersonic 1993
One of the very few business simulations released for the Super Nintendo (the version for SEGA Genesis was also made), Aerobiz Supersonic from KOEI is a fun airline management game that is not as complex (in terms of the economic model) as Airlines, but is still quite challenging and realistic....
---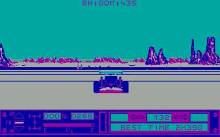 African Riders 1989
The game tries to represent the African part of 11th Paris-Dakar rally route, which in the game takes place in Tunisia, Algeria, Niger, Burkina Faso, Mali, and Senegal in 1988-1989. Controlling his(her) car in third-person 'behind the car' view, player should drive through the marked path in Sahara. When player loses...
---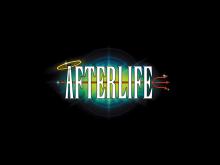 Afterlife 1996
In Afterlife, the player is appointed as Demiurge (deity) of a local planet. The inhabitants of this planet have a variety of belief systems regarding heaven and hell and it is the Demiurge's responsibility to fulfill their expectations about the Afterlife. To do so, two different planes of existence must...
---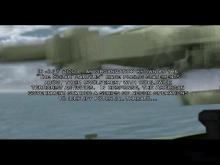 AH-64 Apache Air Assault 2003
Apache AH-64: Air Assault, released as Operation Air Assault in Europe, puts players behind the controls of one of the most sophisticated and deadly attack helicopters in the Boeing arsenal. The fully functional cockpit features a damage meter and displays for engines, rotor brakes, wheel brakes, hover, current weapon, air...
---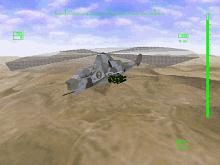 AHx-1 1997
An authentic simulation of one of the world's most versatile and deadly attack helicopters, AHx-1 puts players behind the wheel of an AHx-1 Viper. The game offers 45 simulated combat missions and thirty life-like scenarios to tackle that take place in exotic enemy territory such as Columbia and Libya. Authenticity...
---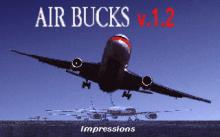 Air Bucks 1992
Air Bucks is a business simulation game which tries to capture the ins and outs of the airline industry without bogging the player down with details. It starts in 1946 and the goal is to build up a successful airline with a small starting budget. There are many details in...
---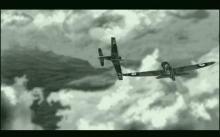 Air Duel: 80 Years of Dogfighting 1993
As the name suggests, this flight simulation gives you a chance to fly most of the famous fighter models from World War 1 to the present day. You can fly the Sopwith Camel, the Spitfire, the F-4 Phantom, the Harrier Jump Jet, the F-16 Fighting Falcon, the Fokker DR1, and...
---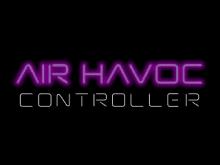 Air Havoc Controller 1995
Essentially an airport traffic control tower simulator. Your mission here is to manage the aircrafts in Phoenix Sky Harbor International Airport's airspace from the control tower. There is no "winning" in this game; you play rounds of varying difficulty in which you must direct planes through waypoints, clear planes for...
---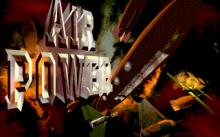 Air Power 1995
Air Power: Battle in the Skies is set in a fantasy world in which humanity lives on one big continent. This means there has never been naval warfare and all action concentrates on aircraft. Unfortunately the king dies without leaving a heir and four factions want to rise to power...
---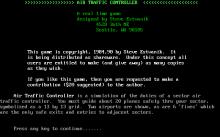 Air Traffic Controller 1985
In this simulation the player takes on the role of an air traffic controller and safely guides the airplanes to their destinations! This is an ASCII text-based game much like the later Atari ST game of the same name. Each plane on the screen is represented by a letter and...
---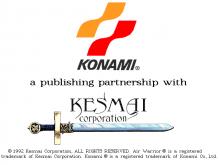 Air Warrior 1992
Air Warrior is an online multiplayer flight simulator. The flight line comes with a stable of 17 WW II era fighters (P-51D Mustang, P-38J Lighting, F4U Corsair, Spitfire MK IX, BF-109F, FW-190, YAK-9D) and bombers (B-17G Flying Fortress, B-25J Mitchell, Junkers JU-88) from 5 nations for your aerial dogfights and...
---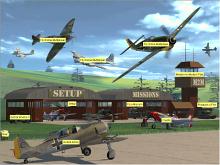 Air Warrior 2 1997
Air Warrior II follows most of its predecessors in the genre by having blocky graphics, annoying sounds, and complex gameplay. With an accurate depiction of various battle areas and planes during WWI, WWII, and the Korean War, authenticity is a key factor. If you have never played a flight simulator before,...
---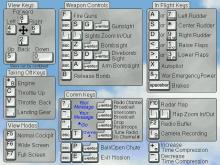 Air Warrior 3 1997
For newcomers to combat flight simulations, the learning curve in Air Warrior III can be extremely daunting and somewhat confusing at first glance. With literally dozens of possible keyboard and keypad combinations, the process of becoming familiar with all the game and aircraft controls requires a considerable time investment. Above...
---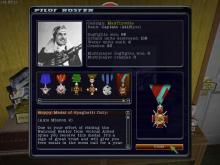 Airfix Dogfighter 2000
Based on the popular brand of models, Airfix Dogfighter lets you pilot detailed, miniature versions of World War II aircraft through a large, 3D-rendered house. Fly for the Allies or the Axis, each with a home base in a different room of the house. Dogfights take place in the yard...
---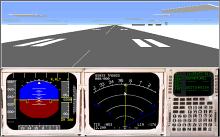 Airline Simulator 97 1996
Airline Simulator 97 is a superb passenger airplane simulator by an Italian developer LAGO. Thanks to an agreement with subLOGIC right before they were bought out by Sierra, LAGO was allowed to include parts of subLOGIC's famous Airline Transport Pilot (ATP) in Airline Simulator 97. The program simulates 747-400 airplane...
---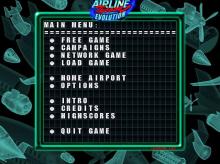 Airline Tycoon Evolution 2002
Airline Tycoon Evolution, an upgraded version of the previously released Airline Tycoon, allows players to take command of an airline company and control its destiny in the fiercely competitive airline industry. Players will control security operations, flight crews, time scheduling, and design their own airplanes. Internet features include the free...
---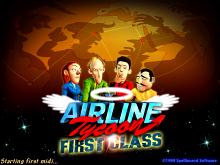 Airline Tycoon First Class 2001
Airline Tycoon is the perfect game for playing on your laptop during those six-hour delays and surprise overnight layovers at the airport. There's so much activity to do at a breakneck pace, that you may end up pitying the real airline executives who make sure your flights never take off...
---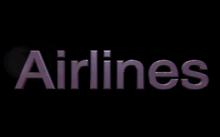 Airlines 1994
Here you have an typical mid-nineties economic simulation which, you guessed it, simulates a airline company. At the start of the game you own 100% of a stock corporation with a few million dollars capital. With this money you buy airplanes, which differ in statistics like range, price or room. On...
---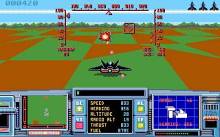 Airstrike USA 1990
Airstrike USA is an arcade action flight game, where you fly the ATF (Advanced Tactical Fighter) on various missions around the world. Missions include destroying enemy submarines, radars, aircraft, bases etc. In the game you watch your ATF from behind with an very simplified instrument panel at the bottom of...
---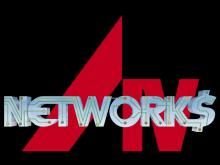 AIV Network$ 1995
Dwight Owen Barnes (played by James Coburn), the longtime Chief Executive Officer of the "A-IV Group", a multinational corporation with diversified assets and interests throughout the world, has just mysteriously disappeared in his private jet. As news reports of the disappearance break, stock in the company falls sharply, and you...
---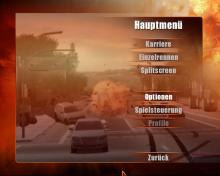 Alarm for Cobra 11: Nitro 2006

---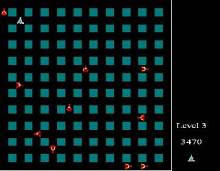 Alien Force 1990
Alien Force places you in control of a space ship on a mission to destroy all enemy ships. Destroy every ship on a level and you go up to the next level with more difficult enemies. The action is showed from top-down, and you move around on a...
---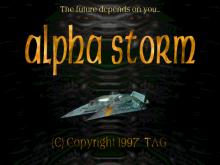 Alpha Storm 1997
Alpha Storm is a spaceship simulator and a first person shooter. You can travel through star systems. Encounter enemy fleets and battle them with the ship's weapons/devices, or by shooting the enemy ships shields down and teleporting there to kill the crew by your own. If you're not lucky, they...
---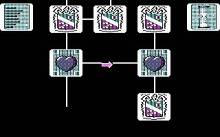 Alter Ego: Female 1986
Alter Ego is a "life simulator" that presents you with a series of life experiences that take you from infancy through old age. You can live out your own life, or the life of someone else, possibly someone you wish you could be. You can live out fantasies without risk,...
---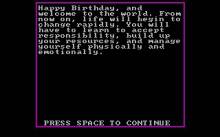 Alter Ego: Male 1986
Alter Ego is a difficult game to classify. In fact, it can be argued that Alter Ego is not really a game but a questionnaire masquerading as a game. You live an alternate life by answering a series of questions, making the kinds of decisions you might have to in...
---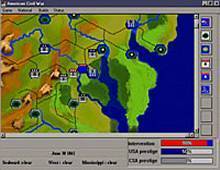 American Civil War: From Sumter To Appomattox 1996
American Civil War: Sumter to Appomattox is a historical war game centered around the Civil War. The game plays out on a strategic level with an emphasis on the logistics of troop movements, economic consequences of various actions, foreign affairs and the quality of military leadership offered by the...
---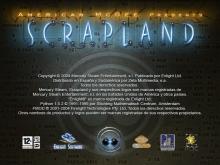 American McGee presents SCRAPLAND 2004
In the role of wayward robot named D-Tritus, players visit the asteroid space station Chimera, a place diversely populated by other automatons and full of both danger and opportunity. Futuristic, flying vehicles are a focus of the game, and D-Tritus will win, build, borrow, and steal progressively faster, more powerful...
---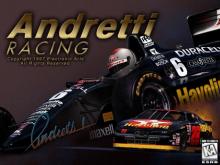 Andretti Racing '98 1997
Andretti Racing is a detailed Indy racing simulation that puts players behind the wheel of a mean machine. Sixteen tracks are available for play, featuring some of the finest competition the sport has to offer. High speed thrills are part of the simulation and the game benefits from the support...
---