Simulation Games #14
Search a Classic Game: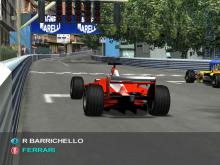 Grand Prix 4 2002
Geoff Crammond's Grand Prix 4 features a new graphics engine with anti-aliasing, environment mapping, and cars with 3000+ polygons each. Over 30,000 photos were used during production to help ensure realism, and the pit crews have been created with the aid of motion capture photography. The computer car AI has...
---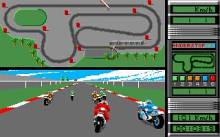 Grand Prix 500 2 1991
You can choose between 4 bikes, 12 tracks (including favourites like Brno, Suzuka and Spa), with 1 or 2 players in this Grand Prix motorcycle racing simulation. You can play a full season including qualifying modes, a single race, or simply practice a circuit to learn it and master the...
---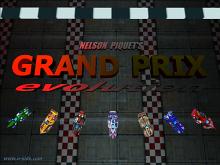 Grand Prix Evolution 2000

---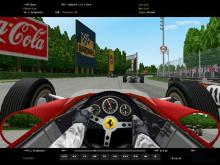 Grand Prix Legends 1998
Open-wheel mayhem... the pavement flying scant inches beneath the bottom of your seat.. V12 engines screaming for mercy at 11,000 RPM's.. Grand Prix Legends takes you back to the earliest days of Grand Prix racing. Days when drivers had to carve their path to victory without the benefits of computerized...
---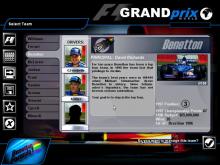 Grand Prix World 1999

---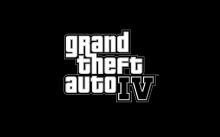 Grand Theft Auto IV 2008
The most anticipated game of 2008 expands the open-world action introduced in the groundbreaking Grand Theft Auto III to a new level of detail. The next-gen debut of the unapologetically violent series stars new protagonist Niko Bellic, a criminal looking for a fresh start and perhaps a shot at redemption....
---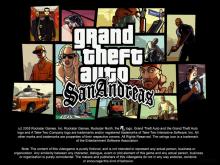 Grand Theft Auto: San Andreas 2005
Welcome to the '90s, Grand Theft Auto-style: Guns N' Roses, Dr. Dre, grunge, rising gang violence, and bad political talk radio. As usual, exploring the enormous world while listening to the various radio stations is the best part of the game. Road rage, sub-machine guns, and Ozzy Osbourne mix well....
---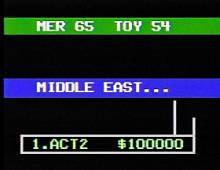 Great Wall Street Fortune Hunt, The 1982
The Great Wall Street Fortune Hunt, as part of the ambitious Master Strategy series, does a commendable job of simulating a stock market ticker. Twenty-seven stock prices, representing real companies like IBM and McDonald's, scroll across the screen, as one or more players buy and sell shares. The computer tracks...
---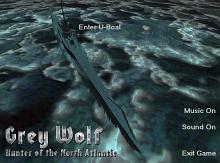 Grey Wolf: Hunter of the North Atlantic 1994
The submarine sim experts at Subsim.com says it all in a very thorough review about this marginally average, little-known WWII U-boat submarine sim: "The package containing the Grey Wolf - Hunter Of The North Atlantic U-boat simulation is very alluring. A handsome picture of a U-boat beckons you for a sea...
---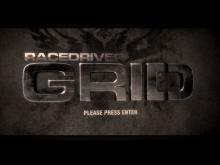 GRID 2008
Another installment in Codemasters' long-running racing series, Grid expands on the traditional grand-touring formula established by its predecessors TOCA and Race Driver. Grid takes players to Japan for import tuner drifting, to the U.S. for muscle car street racing, and into Europe, where drivers get a chance to race around...
---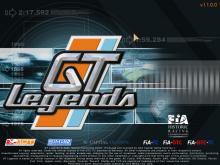 GT Legends 2005
GT Legends is designed to deliver a believably detailed driving simulation, with a sophisticated, encompassing physics model and contemporarily impressive graphics. Like the development team, most of the game's tracks are set in Europe, but the selection of available 1960s and '70s autos comprises an international selection of manufacturers, and...
---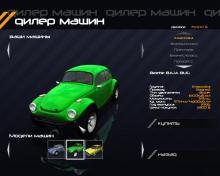 GTI Racing 2006
Gamers are invited to grab the wheel, push the pedal to the metal, and watch out for brick walls in GTI Racer. The game features officially licensed Volkswagen cars including, 15 models spanning the five generations of the golf series, the T1 "Samba" Transporter (also known as the VW Bus),...
---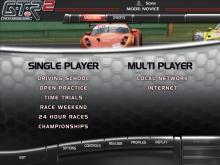 GTR 2: FIA GT Racing Game 2006
Made to appeal to a wider audience than just the hardcore racing sim fan, this sequel to 2005's indie hit features three difficulty settings and a "Driving School" mode with 45 lessons on braking, acceleration, overtaking, and cornering. After players finish school, they can choose drivers, teams, and circuits licensed...
---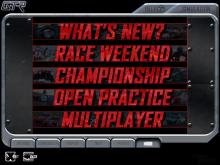 GTR: FIA GT Racing Game 2004
This PC racing game is based on the FIA GT Championship, the European touring car competition sometimes compared to NASCAR in the U.S. The game has players signing on with a team and racing in their choice of over 70 brand-name autos, including several models from BMW, Ferrari, Maranello, and...
---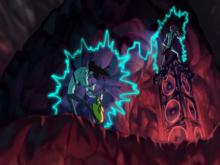 Guitar Hero III: Legends of Rock 2007
The Guitar Hero series makes its PC debut with Legends of Rock, the first game developed outside of Harmonix. Fans of the finger-fiddling franchise will rock out to over 70 tracks, many of which use master recordings from the original artists. The core play mechanics are nearly identical to previous...
---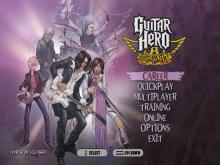 Guitar Hero: Aerosmith 2008
One of Activision's most successful franchises joins forces with one of rock's most enduring bands in Guitar Hero: Aerosmith. The series, known for making gamers feel like rock stars, first put real rock stars into games with the inclusion of guitar gods Slash and Tom Morello as boss characters in...
---
---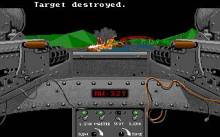 Gunboat 1990
Gunboat is a 2D action simulation. You take control of a U.S. Gunboat in several conflict zones. Your Gunboat carries a crew of four men: - A first-class petty officer who serves as boat captain and pilot - A gunner's mate, who controls the forward guns - An engine man, who takes care of...
---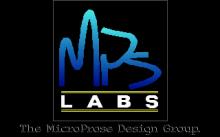 Gunship 2000 1991
This came out in the early 90's and as a 14 year old I remember thinking at the time that the graphics were awe-inspiring. By today's standards (and things have moved on a bit since the PS/1) things of course are looking a little chunky and 'pixilated', however unlike myself...
---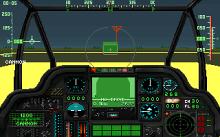 Gunship 2000 (CD-ROM Edition) 1993
This is a compilation of the original Gunship 2000 and the Gunship 2000 Scenario Disk and Mission Builder. Take the Apache, the new Longbow Apache, The Blackhawk, Comanche Scout, Comanche Gunship, or the MD-500 Defender on campaigns or missions. Updated graphics engine has much more detailed terrain variation with true valleys/hills...
---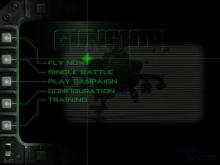 Gunship! 2000
The 2000 release of MicroProse Software's Gunship! represents a total rebuild of the company's original games from 1986, 1991, and 1996, upgraded for Windows gameplay. While totally revamped, the core of gameplay remains focused on piloting attack helicopters in both simulation and action modes, as well as head-to-head or cooperative...
---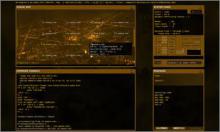 Hacker Evolution 2007

---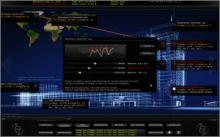 Hacker Evolution: Duality 2011

---
---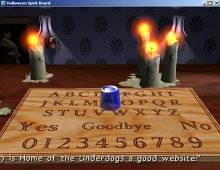 Halloween Spirit Board 2000
Halloween Spirit Board is a cool "electronic toy" from the folks behind The Chronicles of Jaruu Tenk, a neat screen saver that I also reviewed on this site. The premise is that you can talk to a ghost via the ouija board: type a question, and watch as the invisible...
---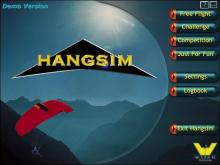 Hangsim 1999
Hangsim is the brainchild of one man, Ilan Papini, a long time flyer and lover of light aviation (hand gliders and their ilk). Being a designer of simulations for the computer, he noticed his favorite type of aviation wasn't represented in the flight simulation market and set out to rectify...
---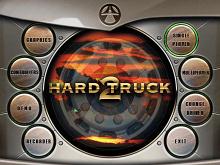 Hard Truck 2 2000
Got a hankering to hit the open roads with a massive 18-wheeler filled with important cargo but never got a trucker's license? Rather do it in the virtual world? Hard Truck II features a plethora of environmental settings and 12 big rigs with varying challenges and mechanics; there are over...
---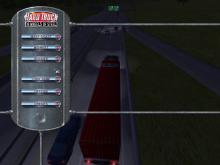 Hard Truck: 18 Wheels of Steel 2002
Buka Entertainment's Hard Truck franchise gets an overhaul in the Sunstorm Interactive, Inc. and ValuSoft budget title, Hard Truck: 18 Wheels of Steel. The emphasis detours slightly from simple big rig racing to a business-building enterprise relying on cargo bids, loading trucks, scheduling shipments, and earning money. Gameplay still centers...
---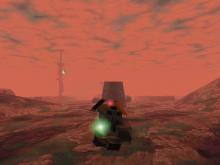 Hardwar 1998
In Hardwar from Gremlin Interactive, you'll play a character who looks like Han Solo's younger brother and who is trapped in a city poetically named 'Misplaced Optimism.' The city is on the barren moon of Titan and your only possession here is a wreck of a ship that can't make...
---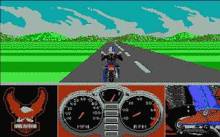 Harley Davidson: Road to Sturges 1989
It's just 10 days away from the great bike drop bash happening at Sturgis South Dakota, and you're miles away! Ride your Harley through the open countryside to get there in time. You must dodge fallen rocks, automobiles, outrun the police, and rescue a few wayward females with car troubles along...
---