Simulation Games #21
Search a Classic Game: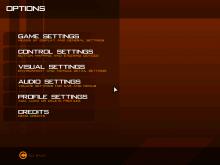 Race: The Official WTCC Game 2006
Swedish developer Simbin brings officially licensed World Touring Car Championship (WTTC) action to PCs in Race: The WTCC Game. Gearheads can get behind the wheel of more than 100 cars spread across ten model types. Players can then take their highly tuned touring vehicles around ten replications of real-world tracks....
---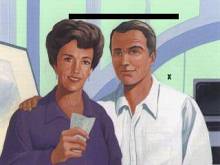 Rags to Riches (a.k.a. Wall Street Manager) 1993
You play a young college graduate who has been given a large sum of money by your parents to set up a company. You start in a crummy office on the Lower East Side of town, and as you dabble more in the stock market and make more money, you...
---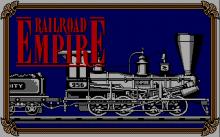 Railroad Empire 1989
In 1992, Maxis published A-Train, a railroad management simulation by Artdink, a developer of some renown in Japan but virtually unknown anywhere else. A-Train was the third episode in Artdink's Take the A-Train series, which dates back to 1986. An earlier installment of the series had been internationally published three...
---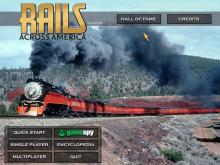 Rails Across America 2001
Billed as a "real-time strategy with a 'sim' flavor," Rails Across America is a game of railway development that begins at the dawn of the Industrial Revolution and carries on into the near future. Aspiring railway barons compete to control different areas of the market and the country. In the...
---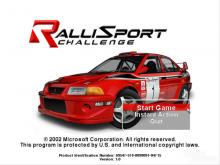 Rallisport Challenge 2002
Digital Illusions' RalliSport Challenge, a PC rally title, takes place across a variety of terrain. Unlike traditional rally titles, crashes and car damage do little to affect a car's overall performance, with the designers emphasizing speed and forgiving control over strict realism. Four game modes consist of Single Race, Time...
---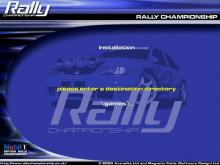 Rally Championship 2000 1999
Mobil 1 Rally Championship is probably the best rally-racing game that I have played. The graphics are stunning, the controls are stellar, and the depth is unmatched. When you start up Mobil 1 Rally Championship, you are presented with an options screen. Right away, you can select from tons of different...
---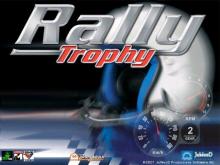 Rally Trophy 2001
Aiming to be a bit different from the majority of rally racing games, Rally Trophy by Finland designer Bugbear Entertainment takes you back to the nostalgic days of classic rally cars in the 1960s and 1970s. The 42 European-based tracks place driver skills above technology and telemetry setups as you...
---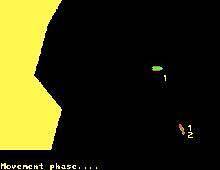 Ram 1985
RAM! is a simulation of combat using Triremes. Triremes were the war ships used in ancient Greece. The game takes place during the Peloponnesian War, which was a conflict between Athens and Sparta. These boats were meant to ram and sink the others using oar power. RAM! is based on...
---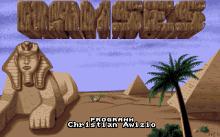 Ramses 1994
A fun, tongue-in-cheek simulation of Egypt empire, Ramses is a decent freeware game that tackles one of the most ignored topics: simulating ancient economies. Although the game doesn't take itself too seriously, or purport to be a "realistic" sim, it does offer quite a few interesting options that make the...
---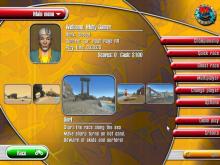 RC Cars (a.k.a. Smash Cars) 2003
Creat Studios along with 1C Company bring RC car racing enjoyment to the PC without the hassle of dead batteries. RC Cars is an arcade-style racing game that has players racing cars that are realistically designed in both appearance and in control. Each of these RC has its own unique...
---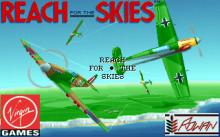 Reach for The Skies 1993
Reach for the Skies is a combat flight sim focused on WWII's famous "Battle of Britain", splitting the battle into four stages and giving you the option to take part for either the Royal Air Force or the German Luftwaffe. As well as piloting a plane, you can also take...
---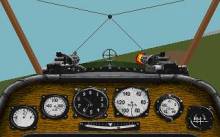 Red Baron 1990
Red Baron is a World War I flight simulation game. The game offers a wide range of play options including single missions, historical missions, and a campaign game. Missions that can be flown include patrols, dogfights, bomber escort, bomber intercept, balloon busting, and attacks on zeppelins. Five different geographical areas...
---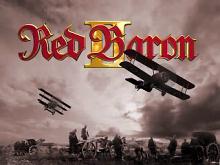 Red Baron 3D 1998
Dynamix has once again created an incredible historical simulation of air combat with Red Baron 3D. Red Baron I and II were well received with their excellent take on World War I air combat, and Red Baron 3D brings back the excellence with the wonders of 3D accelerator technology and...
---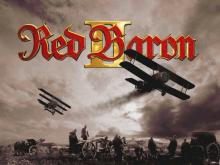 Red Baron II 1997
When I was sixteen years old I went on a trip that very much changed my life. My grandfather took me to a place in New York State called the Old Rhinebeck Aerodrome. It is to this day one of the most spectacular places I have ever visited -- quite...
---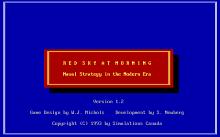 Red Sky at Morning 1993
Like most other releases from underrated developer Simulations Canada (SimCan), Red Sky at Morning lives up to their normal complex gameplay and high realism.The game is a simulation of a hypothetical world-wide naval war, including a potential nuclear release. You can, naturally, play as either the US or the USSR,...
---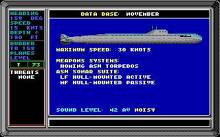 Red Storm Rising 1989
The Soviet Union, under severe pressure after destruction of one of their biggest oil refineries, must secure a new source of oil, and to do that, they must disable the West... which means they must invade Europe and fight NATO to a standstill... And the only way NATO can prevent...
---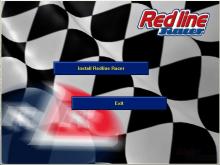 Redline Racer 1998
Redline Racer is an arcade-style motorcycle racing game in the vein of 1997's Moto Racer. Choose from eight superbikes, a male or female rider, and compete on ten 3D courses held within six diverse environments. As you zip across beaches, mountains, desert canyons, and English countryside, you'll experience variable weather...
---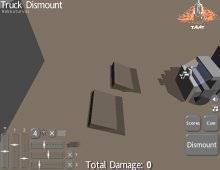 Rekkaturvat (a.k.a. Truck Dismount) 2003
Without a doubt, Porrasturvat (Stair Dismount in English) was one of the most original freeware underdogs of 2002. But how do you code a sequel to a unique game whose purpose is to cause as much pain as possible to a hapless stickman falling down a flight of stairs? I...
---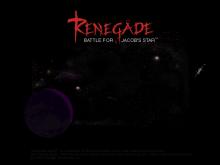 Renegade: The Battle for Jacob's Star 1995
When you play Renegade: Battle for Jacob's Star, one of the first things you'll notice is the level of detail that went into the development of the styles and appearance of the various fighting machines you'll get to fly during this space combat simulation. Both TOG (Terran Overlord Government) and...
---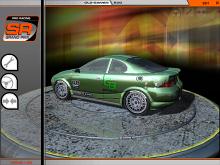 rFactor 2005
The keyboard may not lend itself to the racing genre very well, but those who can deal with the keys (or have a compatible controller) will find a solid racing game in rFactor. For any console-based race fans, it's in the mould of Gran Turismo and Forza Motorsport in that...
---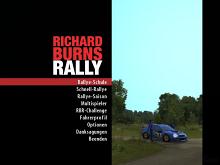 Richard Burns Rally 2004
This is the first rally game that I have played in which I actually recognized and was able to apply the stuff that I learned from driving my car in real life. If you really want to understand why this rally game is so different and outstanding in terms of...
---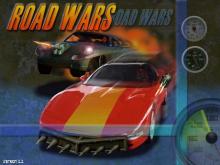 Road Wars 2001
Recently, there's been a handful of racing/shooter arcade-style games coming out. We've had Breakneck and Demolition Racer and now, Road Wars has joined them in expanding the genre of getting in a car, racing some laps, all while taking some potshots at your competition. How does Road Wars stack up?...
---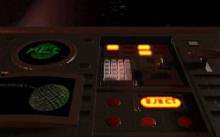 Robinson's Requiem 1993
On the surface, Robinson's Requiem appears to be an incredibly rich, detailed adventure with a good background story, 3D environment and interesting challenges. But once you dig beneath that surface, you begin to uncover an innate problem that detracts from the enjoyment of the game. The game simply goes overboard...
---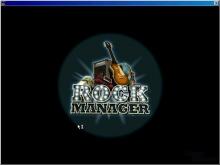 Rock Manager 2002
A tongue-in-cheek take on the music business, Rock Manager puts players in the role of a band manager and tasks them with creating the ultimate rock band. The game takes place in the fictional world of Rock City, where players begin by assembling a motley collection of musicians needed to...
---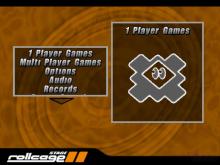 Rollcage Stage II 2000
PC racing games often focus on reality-based simulators or stock car racing, sometimes at the cost of pure entertainment value. Death Track Racing, the sequel to Rollcage, reverses the trend with increased action, stunts, weapons and pure fun by pushing realism aside. Modes are organized in such a way as to...
---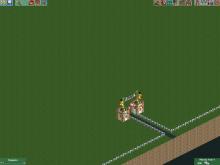 Rollercoaster Tycoon 2 2002
Building on the foundation laid by Chris Sawyer's original RollerCoaster Tycoon and its expansion packs, Loopy Landscapes and Corkscrew Follies, RollerCoaster Tycoon 2 offers more of everything fans of the series have come to love. The basic premise remains the same: players are challenged to create a thriving theme park...
---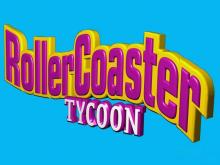 RollerCoaster Tycoon Deluxe 1999
The main objective of this game is to choose, design, create and install a wide variety of roller coaster rides in your entertainment park. Your designs and layouts must be well thought out, as you must also get as many people to visit your park as possible. The more ingenious,...
---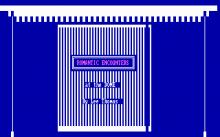 Romantic Encounters at The Dome 1988
The 1980s are the only decade that could have spawned Romantic Encounters at the Dome, a text game of sexual role-playing created by Southern California psychologists. Playing as a man or woman, explore your fantasies at The Dome, an exclusive club that's like something you dimly remember from a Huey...
---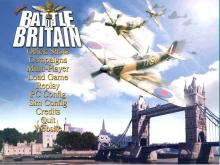 Rowan's Battle of Britain 2000
Rowan's Battle of Britain is an extremely good-looking flight simulator, with a level of detail so fine as to make brave pilots weep. Enemy planes, farmers' fields, rivers, even London landmarks are all visually realized to an extent rarely seen in any kind of game, but especially a flight simulator....
---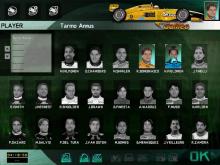 RS3: Racing Simulation Three 2002
Being a Formula 1 driver is probably the ultimate desire of all drivers in the world, but only a few of them ever manage to achieve this. The rest can fulfill their dreams through video games that try to simulate this experience. One of the games dealing with this topic...
---