Simulation Games #22
Search a Classic Game: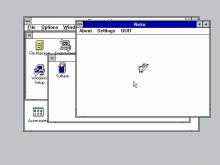 Neko 1991
A kind of proto-Catz, Neko places an animated cat in a window on your desktop. While this is more of a software toy than a "game" per se, certainly you play with it: Neko chases the mouse cursor, scratching at the window borders if they get in the way....
---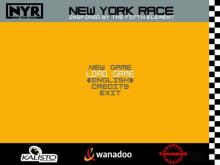 New York Race 2001
'Inspired by' the Fifth Element film apparently; though it appears to have drawn more than a little inspiration from just about every arcade racer ever, too, as I quickly discovered upon loading up Kalisto's latest hope. That's not to say that it isn't like the movie, however; as stylistically it's...
---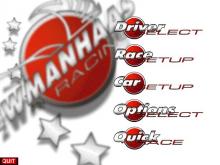 Newman/Haas Racing 1998
Racing is not a sport, it's an art. The road is the canvas and the car is the paintbrush. A well-raced lap is a thing of beauty. It takes many years to become proficient at this craft. Many people long to capture the checkered flag, but only a handful will...
---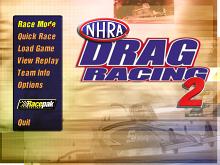 NHRA Drag Racing 2 2000
Harness 7000 horsepower to blast your dragster down the long thin line in record time. Building upon the gameplay and features of the original, NHRA Drag Racing 2 allows player to race the entire 25-event NHRA circuit, from Pomona to Gainesville, and all the way to the U.S. Nationals. Competition...
---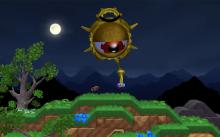 Nimbus 2010

---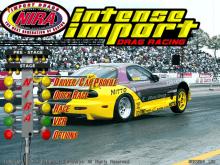 NIRA: Intense Import Drag Racing 1999
It's time to keep your cool! The multi-colored start lights, the "christmas tree," are blinking down to go status. Your adrenaline is pumping. No time to glance at your opponent in the lane next to yours. The finish line is a mere quarter or eighth of a mile away --...
---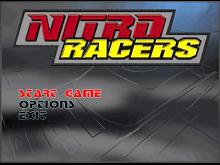 Nitro Racers 1997

---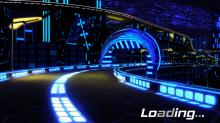 Nitronic Rush 2011

---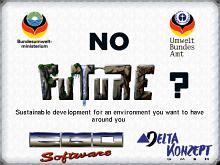 No Future 1995
No Future is a fun, unassuming educational sim about the effects of industrial development on the Earth's delicate ecology. Developed by Egosoft for the Federal Environmental Agency of Germany, this freeware game has since been translated into English to widen its potential interest. Although it doesn't need one, No Future...
---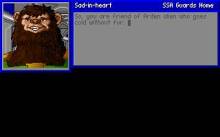 Nomad 1993
A human astronaut was sent by the OESI (the Organization of Earth's Special Intelligences) on an exploration mission. The ship gets stranded in the orbit shortly following the launch, due to a malfunctioning engine. The protagonist is rescued by Granger Tinker Brin O'Keef, a member of the galactic Alliance, which...
---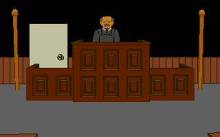 Objection! 1992
In this legal simulation, the player is in charge of a defense attorney in a criminal trial, mounting relevant objections against the prosecution's badgering of a series of key witnesses toward issuing skewed testimony in a case against your defendant, accused of murdering one Sandra Stiff, a glamourous Beverly Hills...
---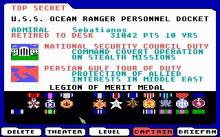 Ocean Ranger 1988
A naval simulation game. The Ocean Ranger is the first of a new class of frigate sized foilborne missile ships. You are able to track and destroy targets on the sea surface, beneath the sea, and in the air. Missions occur in one of four locations (from easiest to most...
---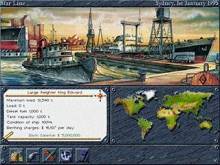 Ocean Trader 1995
You have to build up a trading company in this game. The only way of transport available is by ship. There are 100 harbours wih 32 different goods available. You can design you own ships when you've got enough money for it. But be patient on spending it, a little...
---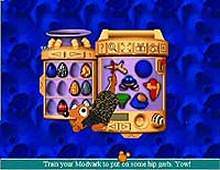 Oddballz 1996
When Tamagotchi first debuted, the idea spread like wildfire -- apply a limited artificial intelligence to a virtual creature. With the obvious breeds (Catz and Dogz) already covered, it was inevitable that fantasy creatures would be turned into virtual pets. Thus, the creation of Oddballz: Your Collectible Computer Petz for all...
---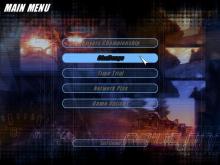 Off-Road Redneck Racing 2001
Off-Road Redneck Racing offers Championship, Challenge, and Time Trial racing on 24 tracks in six diverse locations, including Everglade Encounter, Dead Man's Drop, Backwater Chase, Slaughter Yard Run, Red Rock Canyon, and Campy Crystal Lake. Each location has four tracks, many of which must be unlocked by winning races or...
---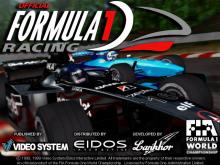 Official Formula One Racing 1999
Official Formula 1 Racing is a game for any racing fan who wants to try something new. The depth in the game is outstanding. Hardcore racers will love being able to tweak everything from the type of tires on their cars to the height and type of the suspension to...
---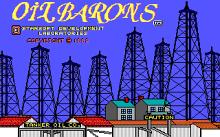 Oil Barons 1992
Oil Barons is a great business sim about the oil industry that successfully simulates the ins and outs of the business, including many characteristics that are peculiar to the industry (e.g. setting cartel prices via domestic and foreign lobbying, dealing with oil spills, etc.) Up to four players can compete...
---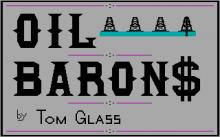 Oil Barons (Epyx) 1983
One of the rarest Epyx games ever made, Oil Barons is a fun turn-based business strategy game for one to eight players. From Mobygames' description: "...[the] object of the game is to accumulate the most wealth by locating and drilling for oil. During the game you will need to survey...
---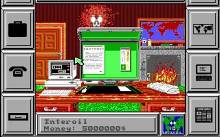 Oil Imperium 1989
Four oil companies (each of which can he human or computer controlled) do battle to dominate the lucrative oil industry, buying and selling oilfields around the world. You can choose one of four main goals, from topping the market in 3 years to total domination. Plenty of dirty tricks to...
---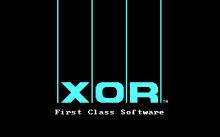 Oligopoly 1987
Oligopoly is a turn based strategy game for two to six players which is similar to the board game Monopoly. The object of the game is to build up your business empire and become the richest player while other players are forced to either declare bankruptcy or resign. The game...
---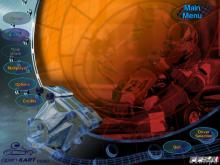 Open Kart 2001
Though common among playful console offerings, the go-kart racing style of video game gets a more realistic treatment as it speeds to Windows-based PC's in Microids' Open Kart. Players guide their racers around believable 3D-rendered tracks, hoping for a qualifying finish and the attention of a deep-pocket sponsor. As careers...
---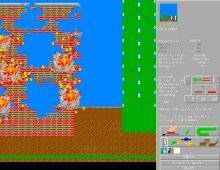 Operation Cleaner 1998
Operation Cleaner is a Finnish freeware game exploring a very unique genre of gaming: demolition of buildings. The player is in charge of a demolition company, and the goal is to bring down buildings of the clients with as little explosives and collateral damage as possible. For simplicity and due to...
---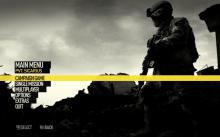 Operation Flashpoint: Dragon Rising 2009
Taking a more realistic approach to military combat than many of its contemporaries, Operation Flashpoint: Dragon Rising is set on the fictitious Russian island of Skira, a target of acquisition by the Chinese PLA. Your mission, as a soldier in the U.S. Marine Corps, is to forcefully address the situation...
---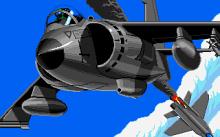 Operation Harrier 1990
Operation Harrier is an action game starring Britain's famous VTOL aircraft. It uses an enhanced version of the Rotoscape system first used in Creative Materials' earlier Rotox: the own plane is seen from the top and when steering left or right the polygonally rendered background rotates around it. A new...
---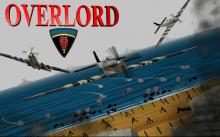 Operation Overlord 1994
It is your job to succeed in destroying the German forces occupying Northern France, in Operation OVERLORD, the air campaign leading up to D-DAY. Overlord gives you the opportunity to fly the Typhoon 18, The Mustang III or the Spitfire IX. ...
---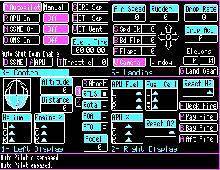 Orbiter 1986
Obiter is a space shuttle simulator based on the actual commands and procedures used by NASA. It simulates the experience of launching, landing, and performing the delicate missions required of the NASA astronauts. Random problems such as mechanical failures will arise as you try to complete your mission and return...
---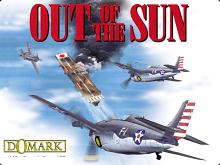 Out of the Sun 1994
One of the most obscure flight simulators ever made, Out of the Sun is a competent World War 2 simulator from Domark, the second and last in its ambitious series of Macintosh-only sims that started with Flighting Nightmares (also on this site). Like Flying Nightmares, Out of the Sun features...
---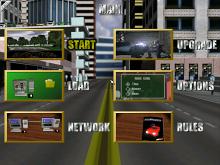 Outlaw Racers 1998

---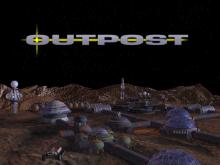 Outpost 1994
In the first part of the 21st century, scientists discovered a huge asteroid named Vulcan's Hammer headed straight for Earth. A single corporation decided the only way for survival was to colonize other worlds. One ship was launched and as it sat in orbit around Jupiter, Earth was...
---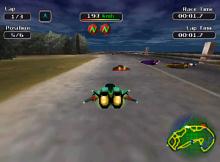 Outrage 1998

---