Simulation Games #22
Search a Classic Game: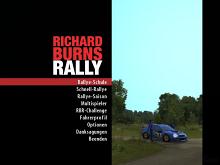 Richard Burns Rally 2004
This is the first rally game that I have played in which I actually recognized and was able to apply the stuff that I learned from driving my car in real life. If you really want to understand why this rally game is so different and outstanding in terms of...
---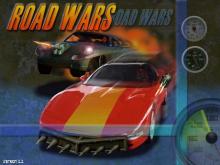 Road Wars 2001
Recently, there's been a handful of racing/shooter arcade-style games coming out. We've had Breakneck and Demolition Racer and now, Road Wars has joined them in expanding the genre of getting in a car, racing some laps, all while taking some potshots at your competition. How does Road Wars stack up?...
---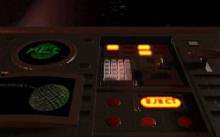 Robinson's Requiem 1993
On the surface, Robinson's Requiem appears to be an incredibly rich, detailed adventure with a good background story, 3D environment and interesting challenges. But once you dig beneath that surface, you begin to uncover an innate problem that detracts from the enjoyment of the game. The game simply goes overboard...
---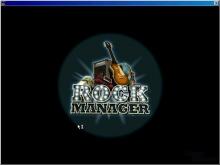 Rock Manager 2002
A tongue-in-cheek take on the music business, Rock Manager puts players in the role of a band manager and tasks them with creating the ultimate rock band. The game takes place in the fictional world of Rock City, where players begin by assembling a motley collection of musicians needed to...
---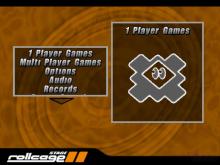 Rollcage Stage II 2000
PC racing games often focus on reality-based simulators or stock car racing, sometimes at the cost of pure entertainment value. Death Track Racing, the sequel to Rollcage, reverses the trend with increased action, stunts, weapons and pure fun by pushing realism aside. Modes are organized in such a way as to...
---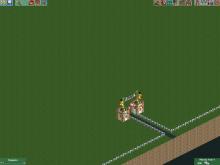 Rollercoaster Tycoon 2 2002
Building on the foundation laid by Chris Sawyer's original RollerCoaster Tycoon and its expansion packs, Loopy Landscapes and Corkscrew Follies, RollerCoaster Tycoon 2 offers more of everything fans of the series have come to love. The basic premise remains the same: players are challenged to create a thriving theme park...
---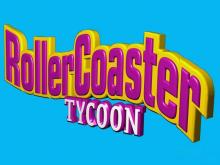 RollerCoaster Tycoon Deluxe 1999
The main objective of this game is to choose, design, create and install a wide variety of roller coaster rides in your entertainment park. Your designs and layouts must be well thought out, as you must also get as many people to visit your park as possible. The more ingenious,...
---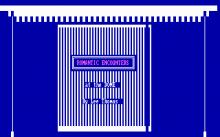 Romantic Encounters at The Dome 1988
The 1980s are the only decade that could have spawned Romantic Encounters at the Dome, a text game of sexual role-playing created by Southern California psychologists. Playing as a man or woman, explore your fantasies at The Dome, an exclusive club that's like something you dimly remember from a Huey...
---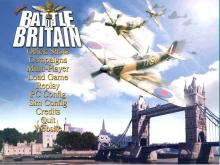 Rowan's Battle of Britain 2000
Rowan's Battle of Britain is an extremely good-looking flight simulator, with a level of detail so fine as to make brave pilots weep. Enemy planes, farmers' fields, rivers, even London landmarks are all visually realized to an extent rarely seen in any kind of game, but especially a flight simulator....
---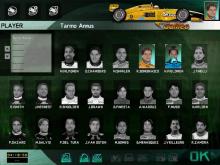 RS3: Racing Simulation Three 2002
Being a Formula 1 driver is probably the ultimate desire of all drivers in the world, but only a few of them ever manage to achieve this. The rest can fulfill their dreams through video games that try to simulate this experience. One of the games dealing with this topic...
---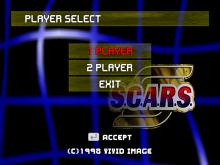 S.C.A.R.S 1998
S.C.A.R.S stands for "Super Computer Animal Racing Simulation" giving you the wheels behind animal-based vehicles as you race for the finish line. Featuring two-player split-screen action as you compete and try to destroy your feral opponents in a contest of life and death from within a super computer. Features include...
---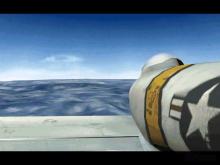 Sabre Ace: Conflict Over Korea 1997
Virgin claims its new flight game, Sabre Ace: Conflict Over Korea, contains "superior aerodynamics and accurate plane physics" and is "the ultimate in realism." Realism implies certain basic qualities in flight model. Those qualities are not up for debate and neither are they optional. After many hours of testing each of...
---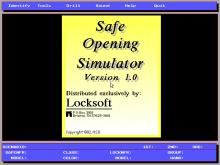 Safe Opening Simulator 1993
Safe Opening Simulator is quite accurately described by its title: This program is a simulation that lets you open safes. At first, you'll have to identify the safe, guessing the manufacturer, model and class of the safe and the lock. For each identification item, you have three attempts; after the third...
---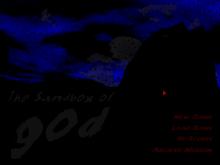 Sandbox of God 2004
The Sandbox of God is a fun "god simulation" from Mr. Chubigans that is inspired by Grow, a fun on-line Flash game coded by Japanese group EYEZMAZE, although Mr. Chubigans curiously chose not to credit this inspiration in the README file but only at the end of the game. As...
---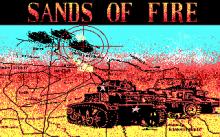 Sands of Fire 1990
Sands of Fire takes you to the scorching deserts of Northern Africa, where you drive one of the available Allied tanks against the German forces of Erwin Rommel during the events of World War II. Before the simulation starts, you examine the map of the battle area and your current...
---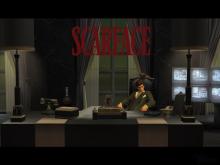 Scarface: The World is Yours 2006
It's time to "make way for the bad guy" in this adaptation of Brian De Palma's 1983 film starring Al Pacino as Cuban drug dealer Tony Montana. The game picks up where the movie left off, albeit with the stunning revelation that Montana isn't dead. Montana survives the assassination attempt...
---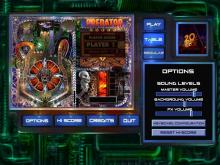 Sci-Fi Pinball 1999
I've played a lot of pinball. My uncle loaned us a classic pinball machine built in the early 70's and it was probably my first exposure to arcade games. Since then, I've played a lot of the more recent tables such as The Adam's Family, Star Wars and Terminator 2....
---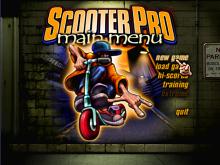 Scooter Pro 2001
Grab your kickboard and hit the pavement in this extreme racing adventure that has you grinding and jumping your way to the finish line. It's a race against time as you maneuver your scooter through such diverse environments as city parks, a shopping mall, and urban streets. Beat the clock...
---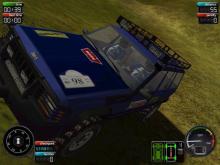 Screamer 4x4 2000
The bargain-priced game. So often the neglected title on the game wall at your local retailer, and more often than not with good reason. Games that sell-through at discounts on their first run usually mean little development time, even less testing, and normally live up to the age-old reminder that...
---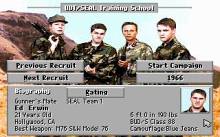 SEAL Team 1993
SEAL Team is a real-time 3D combat simulation based on missions carried out by United States Navy SEAL (Sea-Air-Land) special forces units in the Mekong Delta during the Vietnam War. There are 80 historically based missions encompassing seven different types including patrol, ambush, demolition, rescue, recover, snatch, and observe. Both daytime...
---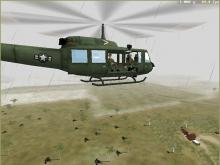 Search & Rescue: Vietnam Med Evac 2002
Fans of the Search & Rescue series from InterActive Vision A/S can now fly more than a hundred missions in the UH1 "Huey" helicopter, through the unfriendly skies of war-torn Vietnam. As a medical evacuation pilot supporting U.S. troops in Search & Rescue: Vietnam MedEvac, players experience realistic weather (clear,...
---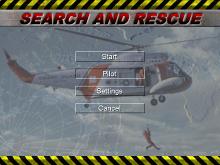 Search and Rescue 1997
Search and Rescue is a fun helicopter simulation offering a variety of mission type that is not commonly depicted in games: rescue operations. Billed ambitiously as "the greatest and most realistic helicopter flight sim ever!", the game does not quite live up to its billing - after all, it would...
---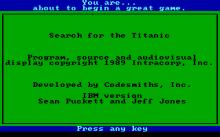 Search for The Titanic 1989
Search for the Titanic is an oceanographic simulation. You begin as an inexperienced oceanographer. You must build your reputation by exploring other lost vessels and earning the resources for a Titanic search. You plan, obtain funding, a ship, personnel, and equipment. Then chart a course and battle elements and dive...
---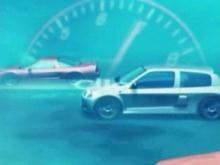 Sega GT 2000
This PC port of the Dreamcast's 2000 driving simulation features day and night racing through different seasons, multiple modes of play, and over 100 realistically rendered vehicles designed to handle like their real-life counterparts. Gamers can also create their own dream car from scratch. ...
---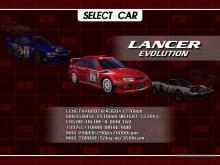 Sega Rally 2 Championship 1999
Sega Rally Championship 2 for PC is a coin-op conversion offering more courses, vehicles, and features than the arcade original. You can now choose from 21 licensed rally cars for competition on 17 tracks comprised of mud, gravel, sand, snow, ice, and tarmac. Enter a single race, a ten-year championship,...
---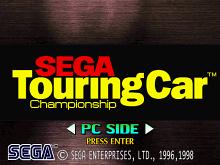 Sega Touring Car Championship 1998
An enhanced port of Sega's arcade racing game, Touring Car Championship offers a choice of four licensed vehicles for play on three progressively challenging courses. Slip behind the wheel of an Alpha Romero 155 V6T, an AMG Mercedes C-Class, the Opel Calibra V6, or a Toyota Supra before engaging seven...
---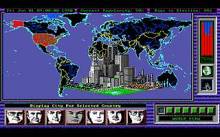 Shadow President 1993
Shadow President puts the player in the hot seat - behind the desk at the Oval Office. Taking on the role of the United State's highest elected official, the player becomes responsible for nearly all aspects of governance, domestic and across the globe. Through an interactive world map and simple...
---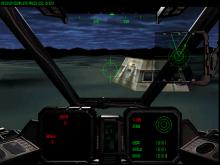 Shattered Steel 1996
The MechWarrior 2 series, one might agree, is more than a game - it's a sort of cult. At the title's release, gamers were entranced by Mech 2's complexity of control and engaging post-nuclear storyline. Now, just in time for the release of MechWarrior Mercenaries, Interplay introduces Shattered Steel, a...
---
---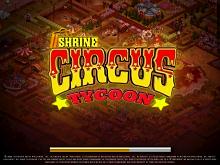 Shrine: Circus Tycoon 2004
Shrine Circus Tycoon is a festive business management game that puts players in charge of their own circus. Virtual ringmasters fill each of the 15 mission levels with tents and sideshows to attract and entertain guests from nearby towns and cities. As they succeed in smaller venues and their fame...
---