Simulation Games #9
Search a Classic Game: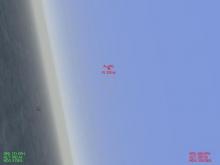 European Air War 1998
Although the point and overall objectives of European Air War may be reminiscent of other games, the way in which the flights and scenery are portrayed is impressive, especially when played with a 3dfx graphics card and a good quality joystick. The rousing animation and use of genuine newsreel footage...
---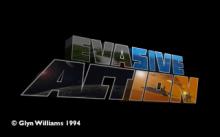 Evasive Action 1993
An interesting flight sim that takes you through four world wars. This sim allows you to flight historically accurate planes from WW1 and WW2, modern day fighters from present day for WW3, and space ships for WW4. ...
---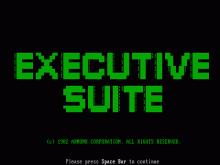 Executive Suite 1982
Executive Suite is a game of office politics at a computer company, and compared to other 1980s life sims -- say, Romantic Encounters at the Dome -- it has aged pretty well. After passing an initial interview and starting as a lowly mailroom clerk or junior engineer, you see how...
---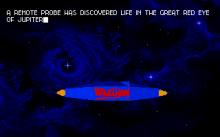 Eye of The Storm 1993
It is 2124, and alien life has been found in our own solar system. The location of this life is just as surprising as its existence; There is a whole ecosystem living within the incredibly hostile atmosphere of the gas giant, Jupiter. When these findings became public, and the hostile nature...
---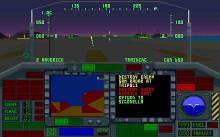 F 117 1991
F-117A is a flight simulator featuring the U.S. Air Force's Stealth Fighter. Although you only fly one aircraft in the game, there are numerous mission options. There are nine different areas of conflict which each vary in difficulty (Persian Gulf, North Cape, Libya, Central Europe, Middle East, Desert Storm, Vietnam,...
---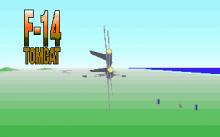 F-14 Tomcat 1990
F-14 Tomcat is a flight simulator / action game. You get to fly an F-14 in a variety of combat situations, either in a single battle at a time or create a career. Graphical enhancements that were new for the time period include full 256-color support and gradiated ground/sky/horizon. ...
---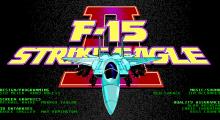 F-15 Strike Eagle II 1989
F-15 Strike Eagle II is a flight simulator for MS-DOS designed by MicroProse Software that puts players in the cockpit of a warplane over Iraqi skies. Players can engage the enemy in dogfights, fly missions, and take part in Operation Desert Storm while flying over more than a million square...
---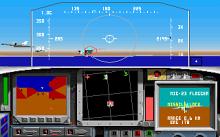 F-15 Strike Eagle II (Deluxe Edition) 1992
A compilation of the original F-15 Strike Eagle II, and the Operation Desert Storm Scenario Disk. The second in the series features campaigns in Lybia, the Persian Gulf, The Middle East and Vietnam, making for a total of 250,000 miles of potential action and danger. Primary and secondary aerial and ground-based...
---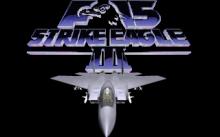 F-15 Strike Eagle III 1992
To shortly resume F-15 Strike Eagle III (also known as F-15 Strike Eagle 3), it's about simulation and shooter, flight. It was done by MicroProse Software, Inc. in 1992. Feel free to download and try it! Micropose released in 93 one of the most advanced combat flight simulator on PC. After...
---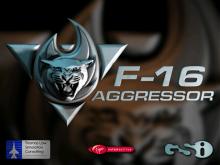 F-16 Aggressor 1999
The Lockheed-Martin F-16 has been historically proven to be a highly durable and capable fighter planes in modern warfare. More than 20 countries either utilize the F-16 now or have them on order. In the last quarter-century, more than 4,000 F-16's have been manufactured with continuous upgrading of weaponry and...
---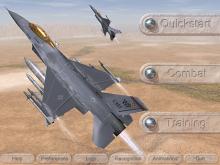 F-16 Fighting Falcon (a.k.a. iF-16 Fighting Falcon) 1996
Because Interactive Magic's iF-16 was released after iF-22, you may be expecting the same graphics engine, right? Wrong! iF-16 does not run on the same flight engine as Interactive Magic's iF-22. Rather it uses the same aging engine that powered HIND and Apache. This is because of the fact that...
---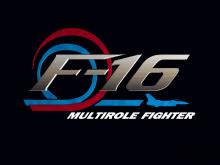 F-16 Multirole Fighter 1998
This game is for all of you who like your hamburgers medium. Not medium rare, not medium well, not rare, and certainty not well done. This is for all of you average Joe's out there. All of you who like the looks of our Nation's deadly flying machines but don't...
---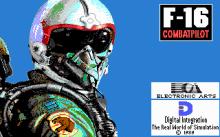 F-16: Combat Pilot 1989
True to the aircraft's flexibility, you pilot the F-16 in assignments as diverse as dogfights, bombing raids or reconnaissance missions. It is up to you to plan your flight route by setting waypoints on the tactical map prior to take-off; you can also (but need not) select the armament of...
---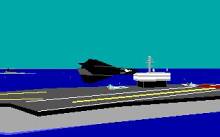 F-19 Stealth Fighter (a.k.a. Project Stealth Fighter) 1988
Rule the night! Take the pride of American Stealth technology and take on the best the Warsaw pact technology can offer! Dodge between radars, sneak under enemy fighters, and take out your primary objectives and secondary objectives with your limited weapons onboard, then make your way home. Can you survive...
---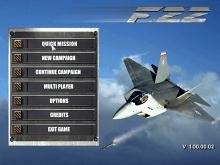 F-22 Lightning 2 1996
For those who aren't avid readers of Jane's publications, F-22 Lightning II isn't a sequel, it's the name of the U.S. Air Force's newest "air superiority weapon" -- what in simpler times was called a "fighter." It's also the latest flight simulator from NovaLogic, the people who brought us Comanche;...
---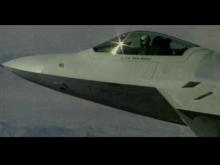 F-22 Lightning 3 1999
In F-22 Lightning 3 players will find a complete simulation that is simple to learn, has plenty of missions, and features excellent multiplayer options. Whether you are an expert at flight simulations or not, you should have no problem learning this game in under an hour. Many flight sims, at...
---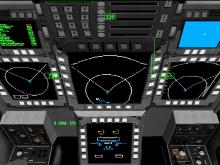 F-22 Raptor 1997
F-22 Raptor from Novalogic is a flight/combat simulation for Windows. The game features campaign style missions that cover a range of types and styles. Featuring over 30 campaign missions, F-22 Raptor lets you take on ground and air targets with the help of your Sidewinder missiles and 20mm Cannon. Fighter...
---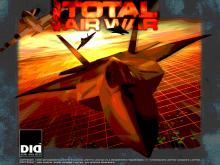 F-22 Total Air War 1998
Total Air War is a semi-sequel to D.I.D.'s F-22 ADF simulation. This entirely new product covers many aspects of the original simulation that many people felt were left out of the original, such as dynamic campaigns. Total Air War (TAW) attempts to cover the main shortcomings of F-22 ADF which...
---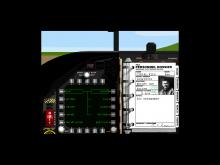 F/A-18 Hornet 3.0 1997
F/A-18 Hornet 3.0 is Graphic Simulation Corp (GSC)'s first flight sim released on PC, and it is a very realistic and highly underrated sim. Jim Pedicord's review for CD Mag explains why die-hard armchair pilots should take a look: "Every so often an unheralded product will show up that turns...
---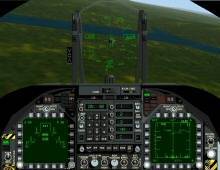 F/A-18 Korea 1997
F/A-18 Korea is an ultra-realistic flight simulation that deserves much more notice than it received. The comprehensive review at GameSpot says it all about this game that rivals Falcon 3.0 in breadth and depth: "As you've no doubt surmised, F/A-18 Korea is an exacting portrayal of the twin-engine F/A-18C/D Hornet...
---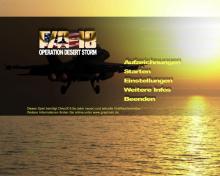 F/A-18 Operation Desert Storm 2005

---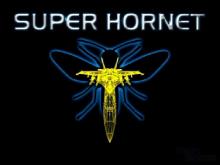 F/A-18E Super Hornet 1999
To me, flight simulations hardly ever come close to reality. Games like Jane's F-15: The Definitive Jet Combat Simulator are fun but not a good representation of what it would be like to be in the cockpit of a fighter jet. F/A-18E Super Hornet is not the definitive flight sim...
---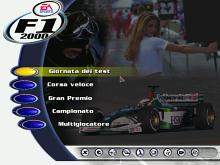 F1 2000 2000
F1 2000 allows you to take on the role of any of the 2000 FIA Formula One Championship drivers. All of the tracks used during the 2000 season are also included, even the US Grand Prix at Indianapolis. Championship, quick race, weekend and time trial are just some of the modes...
---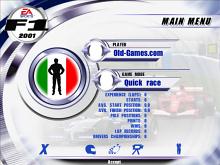 F1 2001 2001
Gamers who've squeezed every nuance of gameplay from F1 2000 have legitimate questions as to whether F1 2001 contains enough new material to warrant a full price purchase. Obviously, new fans will want the latest title, but how about those looking for something new? The short answer is that if...
---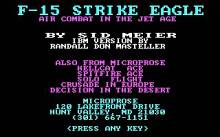 F15 Strike Eagle 1985
The seven missions featured in this simulation of F-15 flight are all real-life missions the plane was originally used in. They take in the Middle East and Asia in the 1970s and early 1980s, and have air and ground targets to destroy. You have machine guns, guided missiles and bombs...
---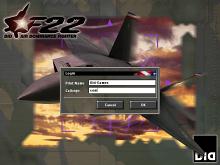 F22 Air Dominance Fighter 1997
In F-22 Air Dominance Fighter, Digital Image Design has crafted the latest and perhaps the most exacting reproduction of the USAF's all-new air supremacy/strike fighter. Incorporating lessons learned from EF2000 - F-22 ADF's critically acclaimed predecessor - data gleaned from various declassified sources, as well as notional depictions of certain...
---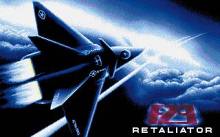 F29 Retaliator 1990
This flight simulator puts you in the cockpit of either the F-22 or the fictional F-29. Choose from four campaigns with increasing difficulty: a training campaign in Arizona plus real war campaigns in the Pacific, the Middle East and in Europe. Each campaign includes a variety of missions involving both dogfights and...
---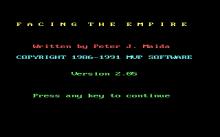 Facing the Empire 1991
Facing the Empire is an interstellar space war simulator. As a Lyran you must protect your Star Bases from the invading Morte Star Empire and drive them out of this sector of the galaxy. At first you need to build up your forces by constructing bases and researching the whereabouts...
---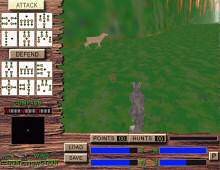 Fading Footsteps 1997
Fading Footsteps is a very little-known "wolf simulation" along similar lines as Sanctuary Wood's Wolf, but is a much inferior game (and therefore somewhat deserving of its obscurity status). Billed as one entry in a short-lived series of computer games featuring wolves (the others being simple games such as jigsaw...
---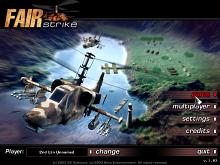 Fair Strike 2003
Fair Strike is a helicopter flight combat simulation with modern day missions set around the globe. Virtual pilots choose one of six flyable whirlybirds, including the AH-64A Apache, RAH-66 Comanche, PAH-2 Tiger, Ka-50 Black Shark, Ka-52 Alligator, and the Ka-58 Black Ghost. The game's 30 levels pit players against Caribbean...
---