Simulation Games #23
Search a Classic Game: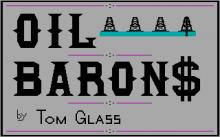 Oil Barons (Epyx) 1983
One of the rarest Epyx games ever made, Oil Barons is a fun turn-based business strategy game for one to eight players. From Mobygames' description: "...[the] object of the game is to accumulate the most wealth by locating and drilling for oil. During the game you will need to survey...
---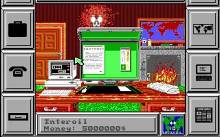 Oil Imperium 1989
Four oil companies (each of which can he human or computer controlled) do battle to dominate the lucrative oil industry, buying and selling oilfields around the world. You can choose one of four main goals, from topping the market in 3 years to total domination. Plenty of dirty tricks to...
---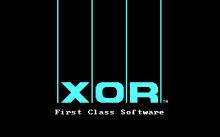 Oligopoly 1987
Oligopoly is a turn based strategy game for two to six players which is similar to the board game Monopoly. The object of the game is to build up your business empire and become the richest player while other players are forced to either declare bankruptcy or resign. The game...
---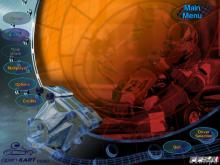 Open Kart 2001
Though common among playful console offerings, the go-kart racing style of video game gets a more realistic treatment as it speeds to Windows-based PC's in Microids' Open Kart. Players guide their racers around believable 3D-rendered tracks, hoping for a qualifying finish and the attention of a deep-pocket sponsor. As careers...
---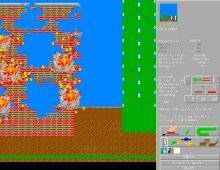 Operation Cleaner 1998
Operation Cleaner is a Finnish freeware game exploring a very unique genre of gaming: demolition of buildings. The player is in charge of a demolition company, and the goal is to bring down buildings of the clients with as little explosives and collateral damage as possible. For simplicity and due to...
---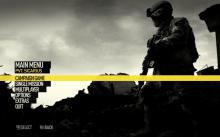 Operation Flashpoint: Dragon Rising 2009
Taking a more realistic approach to military combat than many of its contemporaries, Operation Flashpoint: Dragon Rising is set on the fictitious Russian island of Skira, a target of acquisition by the Chinese PLA. Your mission, as a soldier in the U.S. Marine Corps, is to forcefully address the situation...
---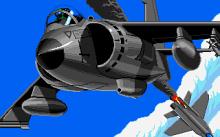 Operation Harrier 1990
Operation Harrier is an action game starring Britain's famous VTOL aircraft. It uses an enhanced version of the Rotoscape system first used in Creative Materials' earlier Rotox: the own plane is seen from the top and when steering left or right the polygonally rendered background rotates around it. A new...
---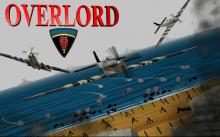 Operation Overlord 1994
It is your job to succeed in destroying the German forces occupying Northern France, in Operation OVERLORD, the air campaign leading up to D-DAY. Overlord gives you the opportunity to fly the Typhoon 18, The Mustang III or the Spitfire IX. ...
---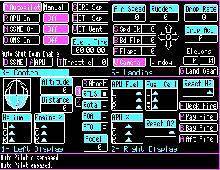 Orbiter 1986
Obiter is a space shuttle simulator based on the actual commands and procedures used by NASA. It simulates the experience of launching, landing, and performing the delicate missions required of the NASA astronauts. Random problems such as mechanical failures will arise as you try to complete your mission and return...
---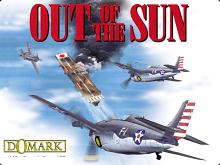 Out of the Sun 1994
One of the most obscure flight simulators ever made, Out of the Sun is a competent World War 2 simulator from Domark, the second and last in its ambitious series of Macintosh-only sims that started with Flighting Nightmares (also on this site). Like Flying Nightmares, Out of the Sun features...
---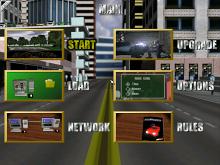 Outlaw Racers 1998

---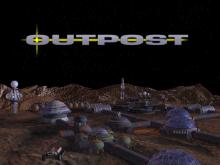 Outpost 1994
In the first part of the 21st century, scientists discovered a huge asteroid named Vulcan's Hammer headed straight for Earth. A single corporation decided the only way for survival was to colonize other worlds. One ship was launched and as it sat in orbit around Jupiter, Earth was...
---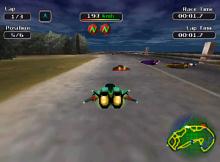 Outrage 1998

---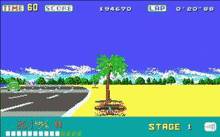 Outrun 1989
OutRun is a racing game originating in the arcades. The player can race across varied terrain in a readily available Ferrari, complete with a female passenger, over a series of short tracks. Gameplay is viewed form just above and behind the car. The roads are full of sharp bends and hazards,...
---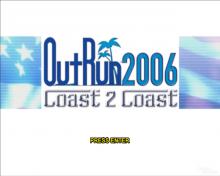 OutRun 2006: Coast 2 Coast 2006
You may recall Outrun from the arcade days. It's a cross-country racing game that requires that you reach specific checkpoints within a given time limit in order to continue playing. You may also remember Outrun 2, the most recent sequel to the original arcade version. And if you do, that's...
---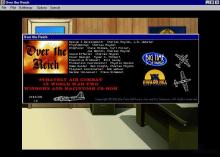 Over The Reich 1996
The Avalon Hill Game Company is well-known for making war games for over 20 years. Most of the games are board games, involving moving chits (units) around on a map or maps. Even their computer games seem to be set up the same way. Luckily, Over the Reich has not...
---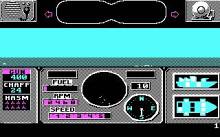 P.H.M. Pegasus 1988
PHM Pegasus is a simulation of the Patrol Hydrofoil Missilecraft which is a seagoing vessel designed to strike quickly at enemy ships. Difficult to get a radar fix on and extremely fast, the PHM is a unique but deadly vehicle with Harpoon and Gabriel guided missile launch capability. The game...
---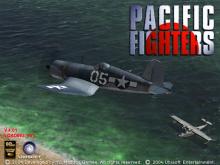 Pacific Fighters 2004
Developed by Oleg Maddox and his team -- the same crew responsible for 2001's award-winning IL-2 Sturmovik -- this realistic-action flight simulation is set during World War II and allows players to climb in the virtual cockpits of famous fighters such as the United States' F6F Hellcat and the Japanese...
---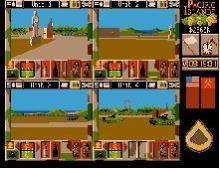 Pacific Islands 1992
Sequel to the 1990 bestseller game Team Yankee. While using the same split screen interface as the predecessor, the game now features an enhanced graphics engine, showing the game world much more detailed as it has been shown in Team Yankee. The game is still a mixture of a realistic tank simulation...
---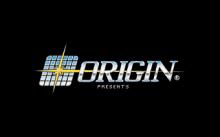 Pacific Strike 1994
This is a flight simulator which uses a slightly modified version of the RealSpace engine from Strike Commander. You play a World War 2 pilot and get to fly in various historic missions such as dogfights, bombing runs and missile attacks, many of which are based on real battles. The...
---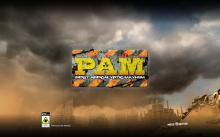 PAM: Post Apocalyptic Mayhem 2011

---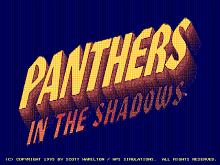 Panthers in the Shadows 1997
Panthers in the Shadows is a tactical and hex field based war simulation. In five WWII scenarios, e.g. the invasion of Normandy. the player controls either the Axis Powers or the Allies. Aside from the scenarios there are the game modes "Attack", "Defend" or "Encounter" where the attacker has to...
---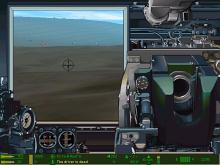 Panzer Commander 1998
In Panzer Commander, a World War II tank simulator from Strategic Simulations Incorporated (SSI), you can take control of any one of over 24 tank types from 4 different countries. The game features 6 different campaigns, each with 20+ scenarios and also has 40 stand alone scenarios. Couple this with...
---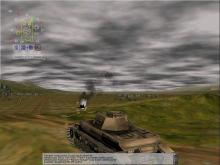 Panzer Elite: Special Edition 2001
Pilot a powerful tank through chaotic combat of World War II in Panzer Elite: Special Edition. The game features three modes of play -- instant action, single scenario, or full campaign. Players can fight for the American or German forces. There are 23 player ranks and 80 scenarios based on...
---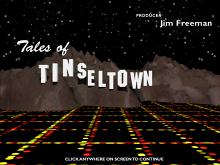 Paparazzi!: Tales of Tinseltown 1995
Paparazzi! is an interactive movie that satirizes Hollywood culture while simulating the experience of being a freelance photojournalist. You're a newly-graduated photographer hoping to make it big in the land of the stars, where a picture is worth $1000, by taking the best candid celebrity photos and selling them...
---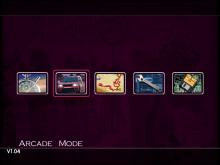 Paris-Dakar Rally 2001
The Paris-Dakar Rally is a race of endurance and skill covering well over 6000 miles and lasting 17 days. This PS2 version of the grueling contest boasts realistic physics, a variety of racing vehicles, and authentically modeled 3D environments. While virtual drivers must often adopt an "anything goes" approach as...
---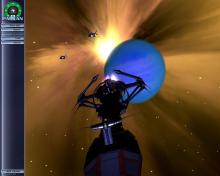 Parkan II 2005
Parkan II is a three year old Russian product that is just now (2005) released in the U.S. Does Parkan II combine spaceship and first person shooting effectively and will these two flow together and result in a compelling game? For a game that's nearly three years old, Parkan II looks...
---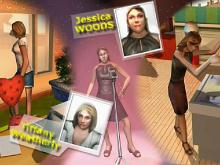 Partners, The 2002
The cutthroat competition of a law firm serves as the setting for The Partners, where action and intrigue is determined by the player's manipulation of 20 lawyers, intermingling their needs of love, lust, seduction, success, rest, sport, friendship, beauty, and culture. More than 100 character interactions and 250 workday actions...
---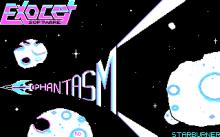 Phantasm 1988
Some people have very interesting dreams, and you are one of those people. Your subconscious has created a moon infested with evil beings, and a Pegasus ground-skimmer with which to destroy them. The chances are that you played Tau Ceti shortly before bedtime, as Phantasm has much in common with that...
---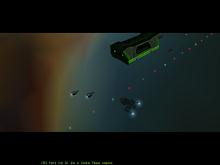 Phoenix 1999
Anyone who found themselves nonplussed by the wealth of commands to learn in genre companion Freespace 2, and its ilk, might be happy to note that Team 17 has opted for a simpler model that doesn't require you to lean a brick on the keyboard just to change weapons. Indeed,...
---