Simulation Games #23
Search a Classic Game: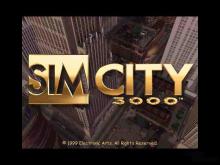 SimCity 3000 2000
SimCity 3000 is better than SimCity 2000 but not by as much as I expected it to be. A reference card is included which points out the differences between the two games but they are so few that anyone who has played SimCity 2000 can easily pick up and play...
---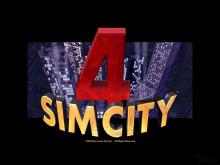 SimCity 4 2003
Megalomaniacs love to play god. The SimCity series makes ruling a world fun, even for people not obsessed with delusions of grandeur. The genius of SimCity, however, has always involved what you, as the mayor/god, can't control. Any buffoon can destroy a city with the help of tornados, Godzilla, or...
---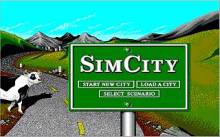 SimCity Classic 1992
SimCity Classic encourages the player to build a city over a period of generations. The game's main appeal centers on the experience of being mayor and molding your city as it grows. You have approval ratings and budget issues to worry about. How much should you tax your people? The...
---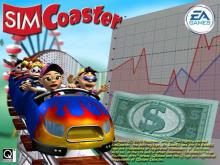 SimCoaster (a.k.a. Theme Park Inc) 2001
SimCoaster offers the amusement park enthusiast a chance to manage a theme park from the ground up and while the concept is admirable, execution is not problem-free. Although filled with a mix of goal-inspired tasks, challenges, coasters, carnival rides, and people management, the game never achieves that feeling of true...
---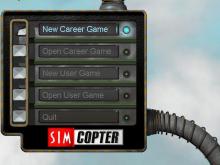 SimCopter 1996
Do you remember playing any of the SimCity games, and while playing, you saw little helicopters buzzing around the map, giving out information. If you've ever thought it'd be neat to fly in those little choppers, then Sim Copter will give you the chance to do so. Sim Copter is...
---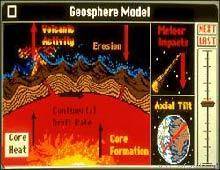 SimEarth 1990
SimEarth is a very complex game. This is the type of game that really needs a large screen monitor. That is because in order to monitor the planet it is useful to be able to view a variety of maps, charts, and graphs at once. The first thing you will...
---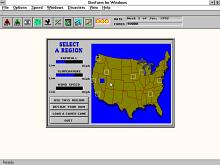 SimFarm for Windows 1994
For those tired of building cities, or those who have always been interested in rural life, comes SimFarm. This game places you in control of a piece of land and a dream. How large a farm do you want? Do you want to feed the locals, or people across the...
---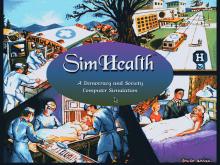 SimHealth 1994
Created by the same folks who make SimCity 2000, SimEarth, SimLife, SimAnt, SimHealth, and SimFarm, this program takes you deep inside the nuts and bolts of a modern office building - which is a lot more fun than it sounds. Constructing and running your own skyscraper, you get...
---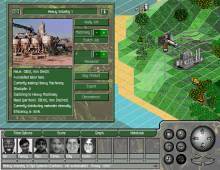 SimIsle for Windows 95 1995
Unlike SimEarth, SimTower, or SimCity, SimIsle -- subtitled "Missions in the Rainforest" -- allows you to take over the development of any number of islands in a long chain. Many of them have missions. Five small islands comprise a tutorial that teaches the things you need to know to play...
---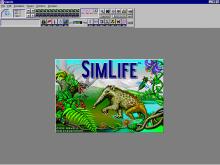 SimLife 1992
While earlier Maxis games involved developing ant colonies, buildings, or planets, SimLife is directed at creating and sustaining plants and animals. As in previous Maxis titles, SimLife features both a macro and micro approach to its subject matter. Not only will you be challenged to build an ecosystem by adjusting...
---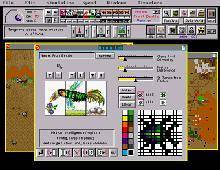 SimLife for Windows 1992
While earlier Maxis games involved developing ant colonies, buildings, or planets, SimLife is directed at creating and sustaining plants and animals. As in previous Maxis titles, SimLife features both a macro and micro approach to its subject matter. Not only will you be challenged to build an ecosystem by adjusting...
---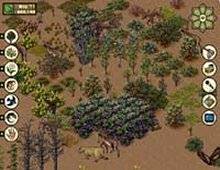 SimPark 1996
Sim Park is a fun game. Although it says ages 8+ (making it seem like a kids game) older audiences will also find it to be quite enjoyable. It is interesting to see how all the different types of animals interact with each other, as well as the people that...
---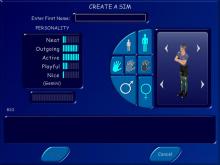 Sims, The 2000
Often folks turn to computer games for some much-needed escapism from real world concerns. With The Sims, players immerse themselves in a simulation that is not hugely unlike...the real world! The key here, though, is that players take on the role of director as they play a part in the...
---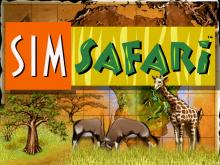 SimSafari 1998
SimSafari allows kids aged eight and up to design their own safari park, importing animals and plants to an area and setting up tourist facilities to accommodate paying guests. Kids can use advisors to help them and there is a "helpful hints" section in the guide that gives advice on what...
---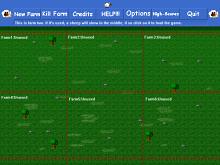 SimSheep 2 2000
Simsheep 2 is a humorous 'virtual pet' simulation in the same vein as Tamagotchi or Creatures series. You are put in control of every facet of a sheep's life, from simple things like finding him food and friends, to more interesting aspects such as deciding whether to make him good...
---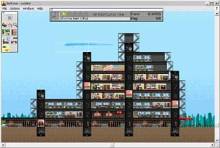 SimTower 1994
Playing SimTower, you are put in charge of the development of a mixed use skyscraper. You'll place a lobby, a garage, stores, office suites, condominiums, hotel rooms, and various support facilities in your building. You'll also build stairs, escalators, and the most important part of the simulation (according to developer...
---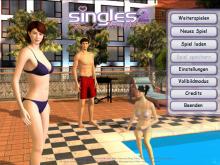 Singles 2: Triple Trouble 2005
Romantic comedy Singles 2: Triple Trouble involves three young singles who share an apartment in the city. Players have a whole host of new relationship possibilities to manage, along with the everyday necessities of going to work, maintaining a 'happy home' and equipping their flat with the latest furniture and...
---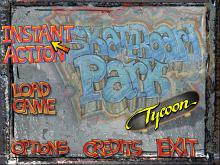 Skateboard Park Tycoon 2001
Derivative of RollerCoaster Tycoon, Skateboard Park Tycoon attempts to cash in on the popularity of skateboarding and business sim games, but combines them without much concern for the overall effect. Skateboard Park Tycoon will obviously appeal to fans of extreme sports more than casual players, but most everyone will leave...
---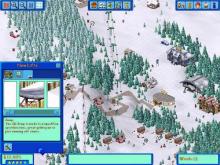 Ski Resort Tycoon 2000
Ski Resort Tycoon gives players the opportunity to build, manage, and operate a ski resort. Chair lifts, runs with varying difficulty, hotels, condos, restaurants, and cafes are all available and important parts of a working resort. The included terrain editor allows enthusiasts to micromanage their mountain and create unique runs;...
---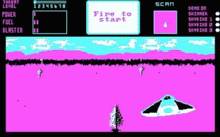 Skyrunner 1987
You are descending in the skimmer on the hostile planet to eliminate Harvester. But you may do this only in a skybike, which should be dropped down from the skimmer. The gameplay is flown in third-person perspective, while you are controlling your vehicle (skimmer or skybike) always flying forward. Moving left...
---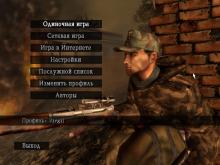 Sniper Elite 2005
Originally known as Sniper Elite: Berlin 1945, this tense game of World War II intrigue from British developer Rebellion shoots across the Atlantic thanks to Namco. Players take the role of an American marksman working for the Office of Strategic Services, who is stationed in war-torn Berlin and must use...
---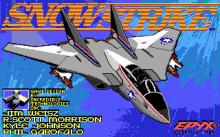 Snow Strike 1990
You must fly an F14-LBC "Rapier" on a series of missions all along Colombia. You've land missions like free flight, destroy drug labs, bomb drug refineries, destroy drug stores and destroy drug convoy. You've aircraft carrier missions like free flight, destroy enemy aircraft carriers, destroy drug ships and destroy enemy...
---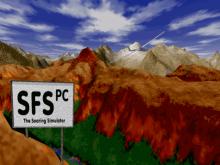 Soaring Simulator, The 1998
The Soaring Simulator 3 is a flight simulator focusing on gliders (also known as "sail-planes") - aircraft that have no engines and fly silently, using thermals (rising expanses of hot air) to stay aloft for extended periods of time. A sophisticated flight model emphasizes the unique characteristics of these special aircraft....
---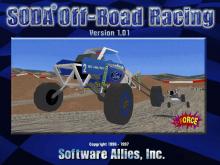 SODA Off-Road Racing 1997
Sierra's SODA Off-Road Racing is one of those games which looks great until you load it up and realize why it was on special at the computer store. The graphics are excellent and the features are wide-ranging and impressive. The sound is adequate. The gameplay, however, is horrendous; controlling your...
---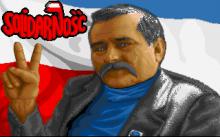 Solidarnosc 1991
Solidarnosc is a political simulation of the Polish underground freedom movement that culminated in the Solidarity trade union in 1980. The action begins when the communist government enforces the martial law on December 13th, 1981. Player's goal is to win support of the citizens and thus weaken the oppressive government. At...
---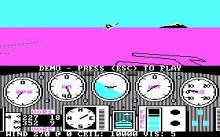 Solo Flight 1985
A simulation that has you flying Mail runs from many different airports in one of 5 states of America.For a game that arrived some 24 years ago now, it still manages to feature an impressive amount of remarkable details for the time, such as VOR towers readings, DME, ILS, and...
---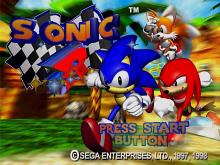 Sonic R 1999
Admit it -- no one wants to hear that a Sonic game could ever be less than decent. Well, the truth hurts but it has to be told. Sonic R shares the same common problems that other less-than-decent games seem to have that hinder gameplay in more than several ways....
---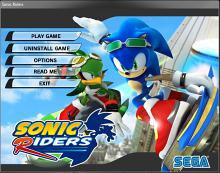 Sonic Riders 2006
Sonic Riders finds the iconic hedgehog taking a breather from his platform exploits and engaging in high-speed air board races with 16 of his beastly buddies. Dr. Eggman plays host to an intergalactic tournament spanning 14 tracks, from the industrial Metal City to the tropical Splash Canyon, each filled with...
---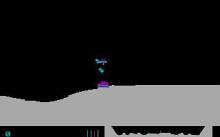 Sopwith 1984
Sopwith is a game where the player flies a sopwith biplane, trying to shoot down enemy planes and destroy all enemy buildings. It can be played in single player or in skirmishes against the AI. ...
---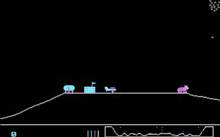 Sopwith 2 1985
You play single player or against the computer, flying a sopwith biplane, and trying to shoot down the enemy planes and destroy all the enemy buildings. Sopwith II is an update to Sopwith that adds gravity, smoother graphics, birds and oxen, recording and playback of games, multiple levels, and runs...
---