Simulation Games #6
Search a Classic Game: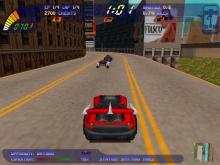 Carmageddon 2: Carpocalypse Now 1998
The concept of running over people and animals for fun is demented, and the amount of blood spilled in Carmageddon 2: Carpocalypse Now is downright insane. It's a game any reasonable person would want to hate, but there's an appeal here that can't be denied. There are many clever vehicles,...
---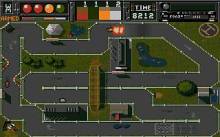 Carnage 1993
In Carnage you race in a top-down view where every car goes with the same speed. And if you want to see the next track you must win your race; if you can't, unfortunately the game is over! In total there are 18 tracks. After every race you earn 800 pounds,...
---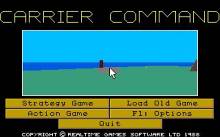 Carrier Command 1989
Carrier Command was one of the first real-time strategy games. You control an advanced cybernetic aircraft carrier complete with fighters, amphibious assault vehicles, laser defenses and a fleet of decoy drones. Your mission is to build a series of resource, factory, and defensive bases spanning an island chain. The only problem?...
---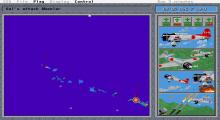 Carriers at War 1992
Carriers at War is a remake of the original for the Apple II and Commodore 64. The game is a strategic war simulation (wargame) in which the player takes on the role of a task force commander in control of Fleet Carrier Air/Naval Operations in the Pacific from 1941-1945. The...
---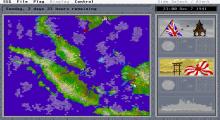 Carriers at War 2 1993
Carriers at War II (CAW II) is a very accurate portrayal of carrier warfare in World War II and allows one to recreate the major campaigns of the South Pacific during that war. As the name implies, this is the second version of this game. Carriers at War was originally...
---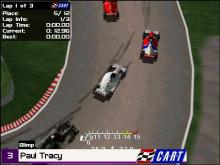 CART Precision Racing 1997
CART Precision Racing captures all the speed, thrills, and competition of racing a real Indy car. CART Precision Racing, an officially licensed simulation of Championship Auto Racing Teams (CART). Designed and tested by real CART drivers and race engineers, Precision Racing offers car and track models so realistic that now...
---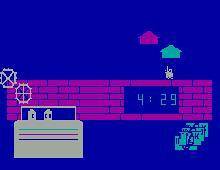 Cartel$ & Cutthroat$ 1985
Cartel$ & Cutthroat$, aside from being master designer Dani Bunten's first game for the PC, is notable for being one of the first business sims in existence that remains almost two decades later as one of the best. 1-8 players compete for profit in this simulation of cut-throat competition that...
---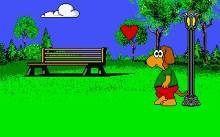 Cartooners 1989
Cartooners is a nice simple little program that allows you to make your very own animated cartoons. Using actor templates and static backgrounds, any user from a child as young as 5 can make semi-professional looking animations. Characters range from a duck to a bird, and a pig to a...
---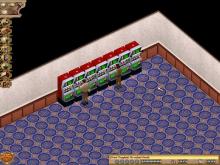 Casino Tycoon 2001
You've built theme parks, railroads, golf courses and zoos. But what about a casino? If you've ever dreamed of developing your own gambling mecca, Casino Mogul offers just such an opportunity. And while it's not particularly deep or complex, the game delivers what's expected by letting you to create and...
---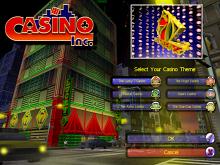 Casino, Inc 2003
It's "Sin City" -- Las Vegas, Nevada -- and players assume control of a 1970s casino. Shrewd club owners will tailor different areas of their "pleasure paradise" to different types of customers. Teenagers, for instance, prefer video arcades, while more wealthy customers desire high-stakes poker tables and roulette. Owners can...
---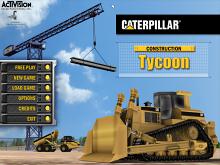 Caterpillar Construction Tycoon 2005
This basic building simulation from Activision Value challenges players to plan, manage, and execute a number of large, virtual construction projects, using Caterpillar brand industrial equipment. ...
---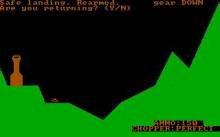 Chopper Commando 1988
Simple chopper game. ...
---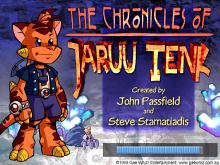 Chronicles of Jaruu Tenk, The 1999
Billed as a "revolutionary screen entertainment package," The Chronicles of Jaruu Tenk is a neat and quite unique simulation that is part "life simulation" a la Little Computer People (or more recently, Creatures), part screensaver, and part free-form exploration game. Set in a fictional island of Bloofen Jut, Chronicles follows...
---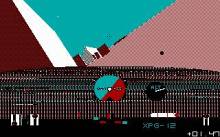 Chuck Yeager's Advanced Flight Trainer 1987
In Chuck Yeager's Advanced Flight Trainer you have the chance to test pilot 14 different airplanes, such as the Bell X-1 and the Lockheed SR-71. It features 10 different viewpoints both inside and outside of the plane, with a zoom of up to 256x, and different aerodynamics for each plane. You...
---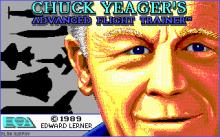 Chuck Yeager's Advanced Flight Trainer 2.0 1989
Follow-up to EA's first flight trainer from the mid-eighties. A nice flight simulator offering many different planes and various flight modes such as formations, races, obstacle courses and a comprehensive flight training option. AFT 2.0 also features two high-resolution EGA modes besides the standard 320x200 resolution. ...
---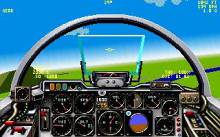 Chuck Yeager's Air Combat 1991
A true flight combat sim, in every sense of the word. Fight over 50 missions with Chuck Yeager's advice on your side. You can use the mission builder to create your own missions if the history-based missions don't offer enough challenge. Replay modes let you fast forward and rewind through...
---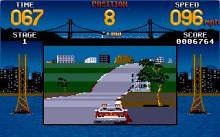 Cisco heat 1991
In this racing game, the players get to race in police cars instead of the usual racing cars driven by speed freaks (like in the Crazy Cars series). Break the law instead of upholding it, while racing through the streets of San Francisco (Cisco for short, hence the name). Take...
---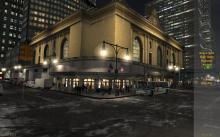 City Bus Simulator 2010: New York 2009

---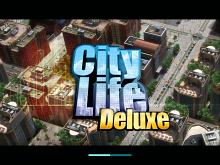 City Life 2006
In City Life, you must build your city, zone for construction, and bring in taxes, but it doesn't end there. The twist that makes City Life different from other metropolis planning games is the importance placed upon the different people living in the city. Instead of an overall "good" or...
---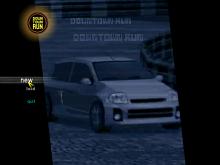 City Racer 2003
City Racer offers players 12 licensed cars, including models from Volkswagen, Ford, Dodge, and Mitsubishi, to race through the streets of 12 international cities, including Paris, Rome, Moscow, and London. Eight different gameplay modes offer a variety of goals, power-ups increase performance, and the unique driving system awards racing points...
---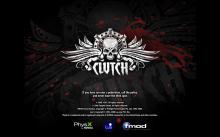 Clutch 2009

---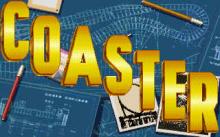 Coaster 1993
The basic goal of "Coaster" is quite simply to build a roller coaster. After designing your coaster you have it ridden by a panel of experts which assign it a score. You can also ride it yourself. ...
---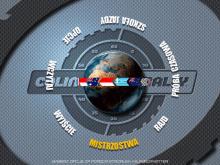 Colin McRae Rally 1998
Colin McRae Rally is an off-road racing simulation featuring licensed cars, 3D graphics, and network support for up to eight players. Compete in a championship, rally, or time trial event in either a 2WD or 4WD vehicle. Slip and slide across gravel, ice, tarmac, snow, and mud in courses held...
---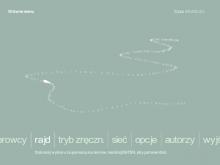 Colin McRae Rally 2 2000
Colin McRae Rally 2.0 gives you the option of driving a 350,000 pound sports machine as you compete in Rally and Arcade driving competitions. The Rally mode offers timed point-to-point racing stages with Championship, Single Rally, Single Stage, Time Trial and Challenge gameplay options. Acting as a Season mode, the Championship...
---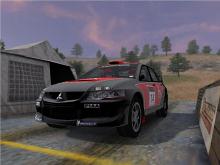 Colin McRae Rally 2005 2004
Codemasters returns to the back roads and two-tracks with this "2005" addition to its flagship rally racing series. In an RPG-influenced "Career Challenge" mode, this year's Colin McRae game has players working their way up the circuits from behind the wheels of classic two-wheel drive, super two-wheel drive, four-wheel drive,...
---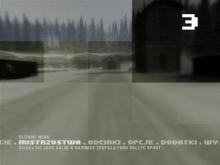 Colin McRae Rally 3 2003
I often find myself wondering quite why driving games are the toast of pretty much all gaming platforms; when the differences between titles can at times seem decidedly small - if not non-existent. It's a problem of audience expectations, I suspect, as driving games - since the dawn of time,...
---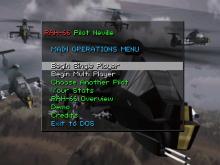 Comanche 2 1995
Comanche 2 is one of the more uninteresting games I've played. I've always thought helicopters were cool but give me a good old-fashioned airplane (or X-Wing, even) any day of the week. Helicopters are hard to maneuver and frustratingly easy to shoot down, which is good when you've got the...
---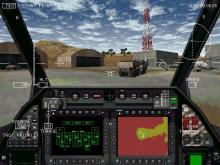 Comanche 3 1997
In Comanche 3 players fly through dangerous missions in a chopper designed using authentic Boeing and Sikorsky documents, and tested by Army pilots. You will take the stick of a Comanche helicopter and navigate your way through 30 missions such as night creeps, strategic lightning strikes, and set-piece assaults. Comanche...
---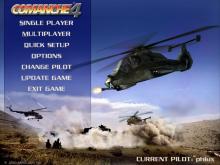 Comanche 4 2001
Flying combat helicopters is, by all accounts, a terrifying experience. Their relatively slow cruising speed makes them perfect targets, and their clumsy maneuvering makes evasion difficult. The one trump card of a helicopter -- the ability to maneuver vertically superbly -- allows the vehicle to escape destruction, but only by...
---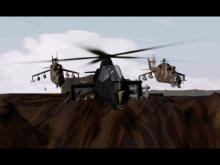 Comanche CD 1994
Comanche: Maximum Overkill brought us one of the first realistic helicopter combat flight simulations but was a bit short on missions to fly. The developers issued a ten-mission add-on pack that provided additional scenarios but still left fans asking for more. Comanche: Over the Edge corrects the problem of unfulfilled...
---