Simulation Games #20
Search a Classic Game: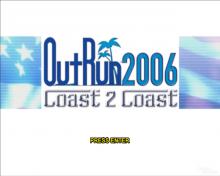 OutRun 2006: Coast 2 Coast 2006
You may recall Outrun from the arcade days. It's a cross-country racing game that requires that you reach specific checkpoints within a given time limit in order to continue playing. You may also remember Outrun 2, the most recent sequel to the original arcade version. And if you do, that's...
---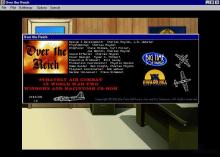 Over The Reich 1996
The Avalon Hill Game Company is well-known for making war games for over 20 years. Most of the games are board games, involving moving chits (units) around on a map or maps. Even their computer games seem to be set up the same way. Luckily, Over the Reich has not...
---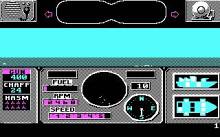 P.H.M. Pegasus 1988
PHM Pegasus is a simulation of the Patrol Hydrofoil Missilecraft which is a seagoing vessel designed to strike quickly at enemy ships. Difficult to get a radar fix on and extremely fast, the PHM is a unique but deadly vehicle with Harpoon and Gabriel guided missile launch capability. The game...
---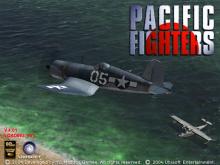 Pacific Fighters 2004
Developed by Oleg Maddox and his team -- the same crew responsible for 2001's award-winning IL-2 Sturmovik -- this realistic-action flight simulation is set during World War II and allows players to climb in the virtual cockpits of famous fighters such as the United States' F6F Hellcat and the Japanese...
---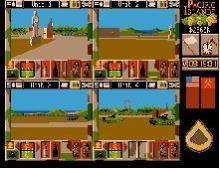 Pacific Islands 1992
Sequel to the 1990 bestseller game Team Yankee. While using the same split screen interface as the predecessor, the game now features an enhanced graphics engine, showing the game world much more detailed as it has been shown in Team Yankee. The game is still a mixture of a realistic tank simulation...
---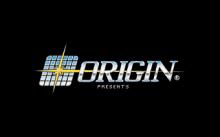 Pacific Strike 1994
This is a flight simulator which uses a slightly modified version of the RealSpace engine from Strike Commander. You play a World War 2 pilot and get to fly in various historic missions such as dogfights, bombing runs and missile attacks, many of which are based on real battles. The...
---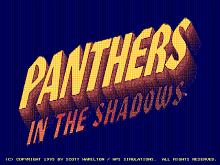 Panthers in the Shadows 1997
Panthers in the Shadows is a tactical and hex field based war simulation. In five WWII scenarios, e.g. the invasion of Normandy. the player controls either the Axis Powers or the Allies. Aside from the scenarios there are the game modes "Attack", "Defend" or "Encounter" where the attacker has to...
---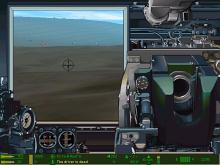 Panzer Commander 1998
In Panzer Commander, a World War II tank simulator from Strategic Simulations Incorporated (SSI), you can take control of any one of over 24 tank types from 4 different countries. The game features 6 different campaigns, each with 20+ scenarios and also has 40 stand alone scenarios. Couple this with...
---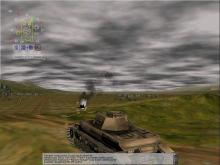 Panzer Elite: Special Edition 2001
Pilot a powerful tank through chaotic combat of World War II in Panzer Elite: Special Edition. The game features three modes of play -- instant action, single scenario, or full campaign. Players can fight for the American or German forces. There are 23 player ranks and 80 scenarios based on...
---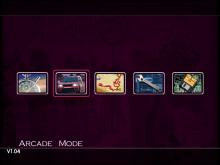 Paris-Dakar Rally 2001
The Paris-Dakar Rally is a race of endurance and skill covering well over 6000 miles and lasting 17 days. This PS2 version of the grueling contest boasts realistic physics, a variety of racing vehicles, and authentically modeled 3D environments. While virtual drivers must often adopt an "anything goes" approach as...
---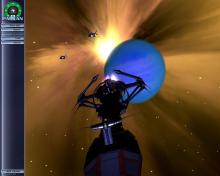 Parkan II 2005
Parkan II is a three year old Russian product that is just now (2005) released in the U.S. Does Parkan II combine spaceship and first person shooting effectively and will these two flow together and result in a compelling game? For a game that's nearly three years old, Parkan II looks...
---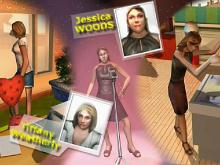 Partners, The 2002
The cutthroat competition of a law firm serves as the setting for The Partners, where action and intrigue is determined by the player's manipulation of 20 lawyers, intermingling their needs of love, lust, seduction, success, rest, sport, friendship, beauty, and culture. More than 100 character interactions and 250 workday actions...
---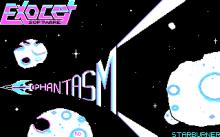 Phantasm 1988
Some people have very interesting dreams, and you are one of those people. Your subconscious has created a moon infested with evil beings, and a Pegasus ground-skimmer with which to destroy them. The chances are that you played Tau Ceti shortly before bedtime, as Phantasm has much in common with that...
---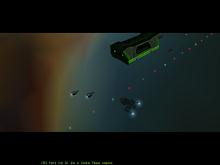 Phoenix 1999

---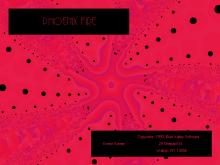 Phoenix Fire 1993
Like DaSi before it (and in a similar vein to Taboo before both), PF simulates a spirit board (or Ouija board) for users to entertain themselves with, presenting alternating possibilities of tapping into their subconscious or having their planchette (well, mouse) movements actually propelled by forces from beyond, answering typed...
---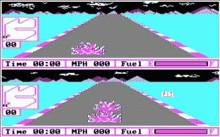 Pitstop 2 1984
As a kid I was really fascinated by fast cars and the racing sport. No wonder racing games were among my favorites. But there weren't many good ones around. Pitstop was one of the better ones out there. Its main feature was (as the title suggests) the pit where you...
---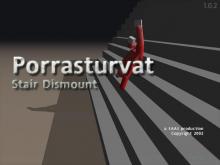 Porrasturvat (a.k.a. Stair Dismount) 2002
Winner of the game development competition in Assembly 2002 and deservedly so, Porrasturvat (Stair Dismount in English) is a quirky and strangely addictive little game by Jetro Lauha, the designer of caveflyer classic KOPS. The idea is simple but weirdly cruel: fall down a flight of stairs and try to hurt...
---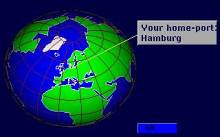 Ports of Call 1989
Ports of Call gives you the job of a shipowner. First you have to choose your hometown and after that you have to buy your first used ship. Then you have to charter freight and bring it to its destination. With this profit you can buy new ships and so...
---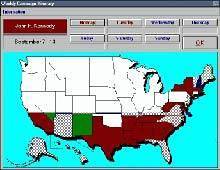 Power Politics 1992
One of the most comprehensive political simulations ever released, Power Politics puts you in command of a US presidential campaign. In contrast to the realism of SSI's excellent President Elect, here you can run many what-if scenarios, pitting, for example, John F. Kennedy against Ross Perot. After choosing 3 candidates...
---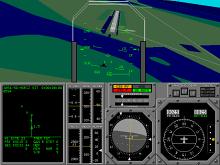 Precision Approach 1995
Precision Approach, as the name implies, is a very detailed simulation of aircraft landing-- in this case, a space shuttle. Despite this razor-thin focus, the game is surprisingly replayable for its random "reset points" (i.e. the starting point of each approach). Specifically, the game accurately models the portions of shuttle...
---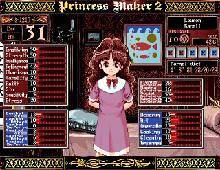 Princess Maker 2 1996
Now this game is completely different from anything I have ever played before. It is a nice and very cute game from Japan, with a very detailed manga-inspired feel to the graphics. A strong idea that has neatly been made into a game. As for the story it is all up...
---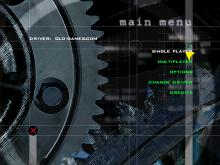 Pro Rally 2001 2000
One of Pro Rally 2001's biggest selling points is that it is at the pinnacle of realism. The whole game is basically an exercise in tedium. Everything is vaguely acceptable and very little stands out. For starters, the Driving School that sets out to teach you how to play. It's...
---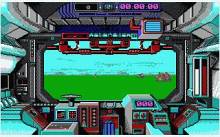 Project Neptune 1989
MobyGames says it all: "taking on the role of special agent Robert "Rip" Steel, it is up to you to destroy the evil Yellow Shadow's network of undersea mining bases [while protecting] your own bases from attack. You are in command of a small but powerful submarine, and must work...
---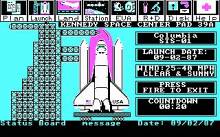 Project: Space Station 1987
Project: Space Station casts the player into the role of a NASA Administrator, charged with the task of designing and building a space station. The project will span 15 years, during which time the player must plan shuttle launches, recruit personnel, manage the budget, conduct research and development and, of...
---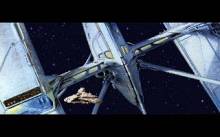 Protostar 1993
In the early history of electronic gaming, players would happily accept the requirement to spend days and even weeks wandering through chunky, 16-color environments, building up the strength and experience necessary to actually get to the main plot. Eventually, this "role-playing" idea became passť since it wasn't much fun in...
---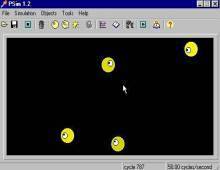 Psim 1999
PSim (short from Particle Simulator) is a primitive artificial life simulation that nonetheless is both interesting and fun. It is based on objects, called particles, which interact with each other in a 2D world. The description from the manual explains the concept very well, so I'll just quote it here: "The...
---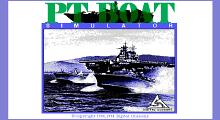 PT Boat Simulator 1994
PT Boat Simulator is an excellent improved version of PT-109, an outstanding submarine sim published by Spectrum Holobyte in 1987. After developer Digital Illusions disappeared from the gaming industry for several years, they returned in 1994 with this improved version of their classic, and highly underrated, simulator. As in PT-109,...
---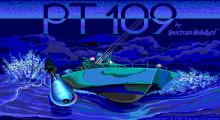 PT-109 1987
PT-109 is a classic torpedo boat simulation, set in the World War II. It is a game with great depth of options, realism, accuracy of simulation and enriched with an outstanding documentation. 45 different missions, 5 levels of play, practice tactics mode, 4 theaters of action (Philippine islands, Solomon islands, New...
---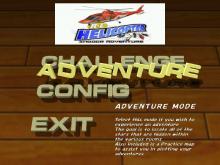 R/C Helicopter: Indoor Flight Simulation 2001
As a budget-priced flight simulator, R/C Helicopter Indoor Flight Simulation holds air fairly well, as long as you're not overly sensitive about realism and detailed control. Unlike Airfix Dogfighter, an indoor flight sim that focuses on combat aircraft from WWII, this helicopter adventure features less violent gameplay centered on collecting...
---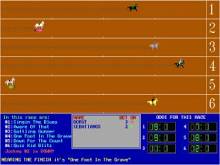 Race the Nags 1993
For one to six players, Race the Nags is a fully animated, full color horse racing simulation. Chosen from a stable of over 200 horses, each race has six horses. You can "bet" on a horse to either win, place, or show... then cheer your favorite on to the finish! ...
---