Adventure Games #36
Search a Classic Game: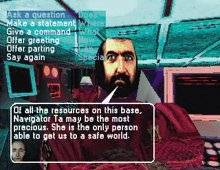 Sentient 1997
You are sent to investigate an outbreak of radiation sickness aboard the space station Icarus, but once aboard, you realize your primary objective is the least of your worries. The captain has been murdered, an assassin threatens a visiting senior Senator, and a power struggle arises as the station careens...
---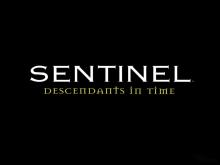 Sentinel: Descendants in Time 2004
Sentinel: Descendants in Time is a surreal, first-person adventure from Detalion, the developer of Schizm: Mysterious Journey and its sequel. In Sentinel, players take the role of Beni, who sets out to explore the ancient ruins of a long-extinct civilization, hidden deep within a network of mysterious caverns. Upon entering...
---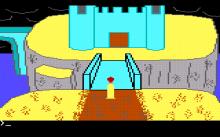 Serguei's Destiny 2001
An evil sorcerer, Blackmagic took over a village named Jolimy. Serguei must build up his power by solving mini quests. Then he can fight Blackmagic. The player uses the arrow keys to make Serguei walking and type any commands to make some actions. "open door", "get star" and so.. The F6 key...
---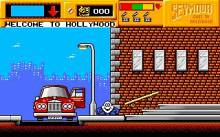 Seymour Goes to Hollywood 1993
Seymour goes to Hollywood to star in his first motion picture. As he arrives in his limousine, he soon discovers that the Dirk, the studio manager, has disappeared in Miami. Seymour must start production of his film by himself. Seymour Goes To Hollywood is a platform action game similar to Dizzy,...
---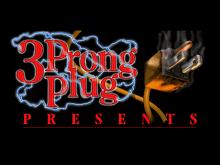 SFPD Homicide / Case File: The Body in the Bay 1995
You play the role of a homicide detective, investigating a case with next to no clues or leads. From the beginning (identifying the body) to the end (naturally, catching the bad guy), this game is real. As you discover each new clue from interviewing the dozens upon dozens of people,...
---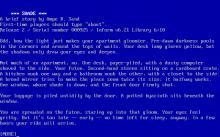 Shade 2000
Mmm. Games that aren't what they seem at first. Except that this one, I already had a feeling wasn't going to be what it was presented at first, simply from the quality. I have to say, with all due respect to Zarf, that I was a bit surprised to discover he...
---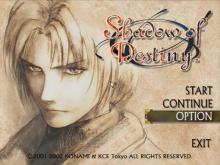 Shadow of Destiny (a.k.a. Shadow of Memories) 2002
In this murder mystery from the creator of Silent Hill, it is you who has been murdered. You play a man named Eike Kusch who has been killed, but then strangely sent back in time to discover the mystery of his own death and try to prevent it. In order...
---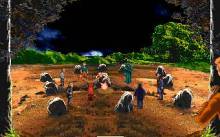 Shadow of The Comet 1993
Call of Cthulhu: Shadow of the Comet ultimately hangs it hat of success or failure on how much you, as the player, enjoy the central storyline. It's a graphic adventure that relies more on content than putting on a pretty face. If you're looking for glitzy graphics and inspiring sound,...
---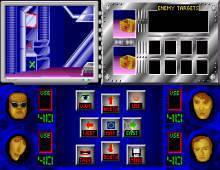 ShadowForce 1994
ShadowForce is a decent sci-fi adventure game published as shareware in 1994 by MVP. You control a four-person "ShadowForce" team, futuristic police force who has been called to investigate a space station called Icarus. Similar to 90% of other sci-fi stories, you discover that something went wrong immediately as soon...
---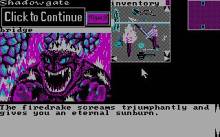 Shadowgate 1988
Using the same graphical interface as Deja Vu, Shadowgate is an adventure game set in a fantasy world. Players take the part of an adventurer sent to the ancient keep of Shadowgate on a quest to find a mystic artifact known as the Staff of Ages and stop the evil...
---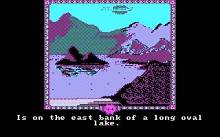 Shadows of Mordor 1988
An officially licensed J.R.R. Tolkien "Lord of the Rings" text adventure game based on the second part of the trilogy - "The Two Towers". You can select to play as either Frodo or Sam. The game follows the plot of the book closely and many locations have accompanying illustrations. Unusually...
---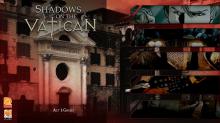 Shadows on the Vatican - Act 1: Greed 2012

---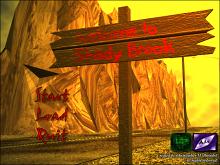 Shady Brook 2005
If you ever end up on some lonely stretch of highway, far from home, and see the soft lights of a roadside motel, a word of warning. If the city limit sign reads Welcome to Shady Brook, best drive on by. But of course, gamers rarely listen. So go ahead,...
---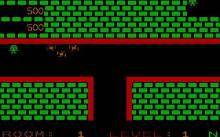 Shamus 1984
A combination of Berzerk and Adventure -- explore over 120 rooms to find the evil enemy. ...
---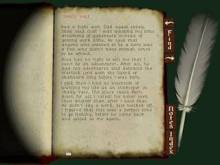 Shannara 1995
Terry Brooks' popular fantasy series has finally made its way to the PC. And what other company but Legend would we have to thank? In Shannara, you play as Jak Ohmsford in a time of crisis. The evil wizard Brona, who was dispersed with long ago, has returned to wreak...
---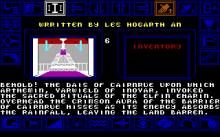 Shard of Inovar 1987
The story behind the game starts with the Eharin, an ancient Elfin race, who created a magical artifact known as the Inovar. At that time in the Earth's history a terrible plague known as the Nagroma, swept the land at the start of winter killing every living thing it encountered....
---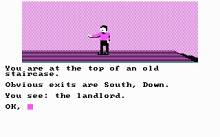 Shenanigans 1984
In Shenanigans you will be looking for the Leprechaun's proverbial pot of gold at the end of the rainbow. The adventure begins of all places in your own modest bedroom apartment. From that point you will need to roam the streets and interact with other people during your adventure. Explore...
---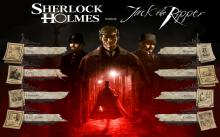 Sherlock Holmes vs. Jack the Ripper 2009
Gamers travel back to 1888 and take on the role of fiction's greatest detective as he tries to track down history's most notorious serial killer in this graphic adventure from developer Frogwares. A series of grisly prostitute murders leaves citizens in London's Whitechapel district terrified, and Sherlock Holmes is called...
---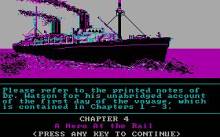 Sherlock Holmes: Another Bow 1985
The first Sherlock Holmes PC game and first in the short-lived "Living Literature" series by Bantam Software of interactive fiction titles. In this original story, an aging Holmes in his 60s becomes involved in a murder mystery aboard the steamship S.S. Destiny. As his mind is not as sharp now,...
---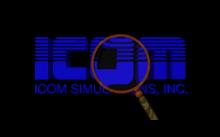 Sherlock Holmes: Consulting Detective Volume I 1991
Sherlock Holmes. No other fictional detective is more infamous, beloved, and parodied. Created by Sir Arthur Conan Doyle, the character has earned a place in popular culture that is rarely bestowed. It is therefore of little surprise that there have been many computer and console games loosely based on the...
---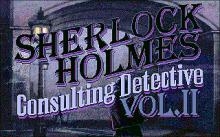 Sherlock Holmes: Consulting Detective Volume II 1992
"What they said about Sherlock I, you'll say about Sherlock II"...reads the advert in the box, based on the nice critics about Volume I. - The same video technology (this is 1992), keeps offering true interactive environment: actually letting you "feel" the traffic in the streets of the old London... - The...
---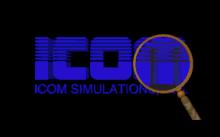 Sherlock Holmes: Consulting Detective Volume III 1993
In this third installment of Sherlock Holmes Consulting Detective your task is to solve three separate crimes by visiting various locations, listening to the dialogues and reading the in the package included mock London newspapers. Once you have gathered enough evidence, you have to present your case in court and...
---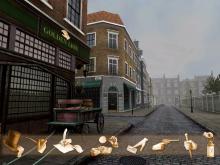 Sherlock Holmes: Nemesis 2007
Sedentary sleuths can have some elementary fun in this classic graphic adventure game from Frogwares. Players control Sherlock Holmes, and his faithful sidekick Dr. Watson, as they try to foil the machinations of fictitious literary contemporary Arsène Lupin. France's gentleman thief plans to purloin five of Great Britain's most precious...
---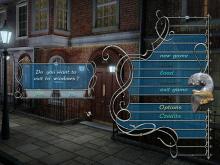 Sherlock Holmes: Secret of the Silver Earring 2004
Despite what its main character might say, this point-and-click Sherlock Holmes mystery adventure from Ubisoft is anything but "elementary." Players begin by guiding the quintessential detective (and his faithful companion, Dr. Watson) through a large, interactive re-creation of a late-19th century mansion. It seems the mansion's owner has just turned...
---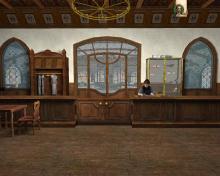 Sherlock Holmes: The Awakened 2006
Logic and reason are stretched to the limit as the world's most famous detective takes on a shady cult with a penchant for making people vanish in Sherlock Holmes: The Awakened. The third in a series of Sherlock Holmes games from Ukrainian developer Frogwares, Ltd., The Awakened sees Holmes and...
---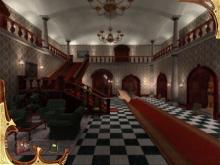 Sherlock Holmes: The Mystery of the Mummy 2002
Ukraine-based developer Frogwares, Ltd. presents a Sherlock Holmes mystery, in its first title published by The Adventure Company. Riddles and puzzles await players in a turn-of-the-century Victorian mansion located in England, as they search for a missing archaeologist and his Egyptian mummy. Artifacts, sabotage, robbery, murder; interaction with NPCs in...
---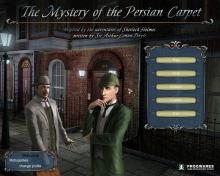 Sherlock Holmes: The Mystery of the Persian Carpet 2008

---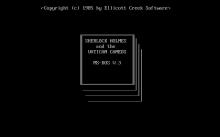 Sherlock Holmes: The Vatican Cameos 1986
Text adventure based on Arthur Conan Doyle's famous character. You play as Sherlock and must solve a mystery using interrogation and investigation in order to catch your suspect. The game features some real-time elements, seldom found in adventures, such as NPCs with agendas (used over a decade later in Westwood's Blade...
---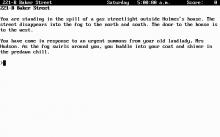 Sherlock: Riddle of The Crown Jewels 1988
In The Riddle of the Crown Jewels, you play the role of Doctor Watson. You have received an urgent summons to the rooms of your good friend Sherlock Holmes by his landlady, Mrs. Hudson. Normally you are not up and about so early on a Saturday. But here you are,...
---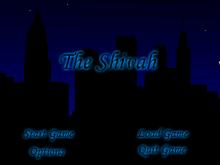 Shivah, The 2006
Let's get the pronunciation of this game out of the way first. The correct way to say it is "Shiv-ah", not "Shee-va". It's not a Hindu god, despite what some gaming magazines may have in print. Shivah is actually part of the Jewish mourning tradition. Appropriately, then, The Shivah deals...
---