Adventure Games #41
Search a Classic Game: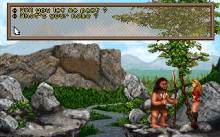 Time Paradox 1996
This is (perhaps the only) point 'n click adventure game by Flair software in which the player gets to control a female character who travels back in time on a mission to see the magician, Merlin. Having been sent back to the times of Cavemen and Dinosaurs, Kingdoms and Knights,...
---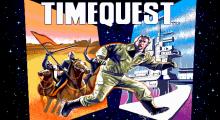 Time Quest 1991
Anyone who has played one of the many Legend Entertainment Company's adventure games from the early part of the decade (1990's) will be familiar with the style of TimeQuest. The unique design has a distinctive interface and is made up of a windows type environment. The tool of choice to...
---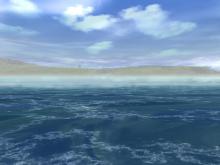 Timelapse 1996
Timelapse is the basic Myst-clone. It starts with you receiving an urgent message from an archeologist friend working in the Easter Islands on a ancient link to lost civilizations. You arrive at his dig site to find him missing. You are the only person who can find him and your...
---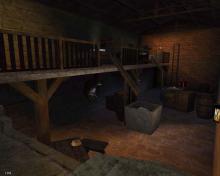 Timeline 2000
Timeline, created by Timeline Computer Entertainment, a software company founded by best selling author Michael Crichton, is based loosely on his book of the same name. The story has been changed so much, though, that playing the game doesn't take away from the book and offers more than a simple...
---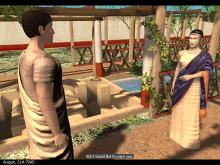 TimeScape: Journey to Pompeii 2000
You play as Adrian Blake, surrounded by a raging war he is trapped in a mountain cave. The goddess Ishtar offers to save him in exchange for his love. Adrian refuses her offer. Once he returns home and discovers that his fiancee, Sophia is missing, Adrian searches ancient scrolls to...
---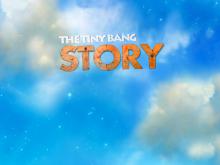 Tiny Bang Story, The 2011

---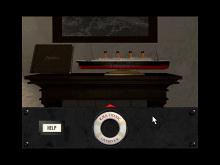 Titanic: Adventure Out of Time 1997
If you are looking for a totally immersive game experience, you have to look no further than Titanic: Adventure Out of Time by Cyberflix. The game takes place totally in the first person, with your character being that of a secret agent trying to undo the mistakes he made in...
---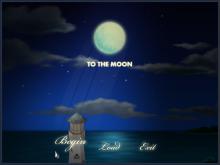 To the Moon 2011

---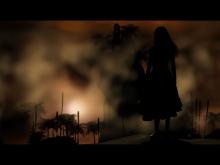 Tomb of Zojir: Last Half of Darkness 2009

---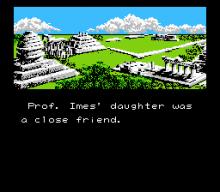 Tombs and Treasure 1988
I bought Tombs & Treasure and was quite excited. Why, you ask? Well, as a kid one of my favorite trips was the one my family took to the Mayan ruins in the Yucatan. This game just so happens to take place in one of the sites I visited, Chichen...
---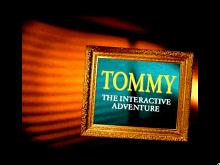 Tommy 1996
See and hear Tommy as never before. Pete Townshend and The Who's earliest years to Woodstock, from the 1989 reunion tour to the 1993 smash-hot Broadway play and beyond. Find out why Pete Townshend and The Who shocked one generation and inspired the next. Check out Pete Townshend's original lyrics...
---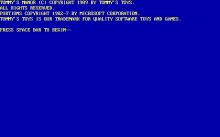 Tommy's Manor 1989
Tommy's Manor is a shareware text adventure game that is a version of an earlier called Stoneville Manor. The plot is that Old Mr Tommy has died. He was very wealthy and left all his money to whoever could find and open his secret safe. As the adventurer the player must...
---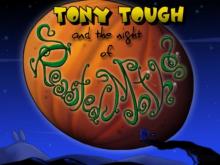 Tony Tough and the Night of Roasted Moths 2002
For ten years, diminutive private detective Tony Tough has been chasing down the mystery behind stolen Halloween candy. Now his purple companion, a tapir named Pentagruel, has apparently been kidnapped by the psychopathic candy-stealer, and it's up to you to help solve the case in Tony Tough and the Night...
---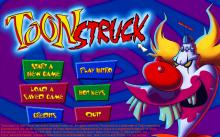 Toonstruck 1995
When the movie Who Framed Roger Rabbit? came out, people were amazed at how well live action and animation could be combined. The game ToonStruck uses this combination to tell the story of Drew Blanc, (coincidentally Christopher Lloyd from Roger Rabbit), an overworked cartoonist in need of a vacation. While...
---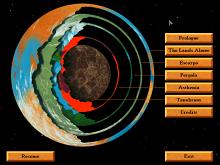 Torin's Passage 1995
Torin is a young boy who lives in a little country house on a planet called Strata with his parents and with his purple cat-like friend Boogle. One day he returns home, only to find out his parents were imprisoned in a magical spell. Apparently, the spell was cast by...
---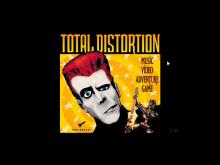 Total Distortion 1995
In an attempt to inspire your creativity, you decide to leave Earth and teleport to the Distortion Dimension in search of new material. After all, you are a talented music video director! The problem is that in order to get back, you'll need to raise one million dollars in cash....
---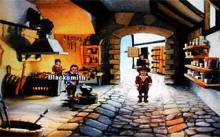 Touche 1995
Geoffroi Le Brun, ensign in His Majesty's musketeers, arrives in the middle of the night in 16th century Rouen, France, to start his new posting at the musketeer headquarters. At the moment he arrives, the unfortunate Comte d'Itee, William de Peuple, is attacked by bandits and his precious will is...
---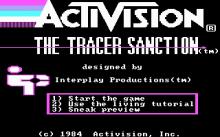 Tracer Sanction, The 1984
As an interplanetary secret agent, you must roam the galaxy in your extremely fuel-conscious space ship (only 500 gallons to the nearest planet). Heaven knows what sort of engine your ship possesses, but as stars scroll past your cockpit you can hear what sounds like a very unhealthy motor-scooter in...
---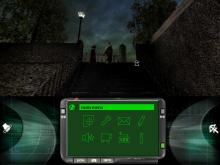 Traitor's Gate 1999
Traitor's Gate is a game best suited for gamers who possess that rare quality -- a wealth of patience! Personally, it felt some of the puzzles in the game had been painstakingly constructed to go beyond "difficult" and approached "insane challenge" level. My first, foremost and most functional recommendation is...
---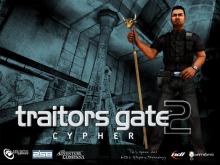 Traitor's Gate 2: Cypher 2003
Traitors Gate 2 presents a future where the world economy is threatened by a computer virus that could shut down all entertainment, security systems, and most of the military. Players, as agent Raven, must find the secret lab where the virus has been developed, copy the virus, destroy the lab,...
---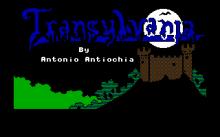 Transylvania 1986
This old classic was released by Penguin/Polarware in 1984 for Apple II, 8-bit Atari, and PC (both 4-color and 16-color versions). In 1997 the former owner of Polarware has given permission to publish Transylvania as freeware. The gameplay is totally text-based. Today, Transylvania has probably no other game value than...
---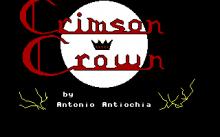 Transylvania 2: The Crimson Crown 1986
In Transylvania we rescued Princess Sabrina, and met Crown Prince Erik. They return upon news of the King John the Good's death, and learn the crown has vanished. The Vampire Lord Drakul tries to uncover its secrets to become King, and threatens its land. As their guide, they accompany you...
---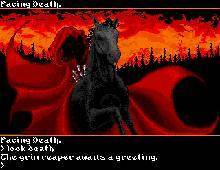 Transylvania 3: Vanquish The Night 1990
The evil Vampire, Lord Drakul had been destroyed and the throne regained in The Crimson Crown. Prince Erik and Princess Sabrina had fled by sailing boat only to be shipwrecked by a giant wave bringing them back ashore. After escaping death, Prince Erik wonders what has become of Princess Sabrina?...
---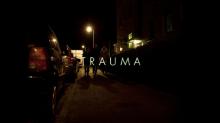 TRAUMA 2011

---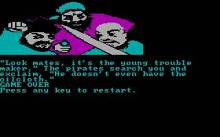 Treasure Island 1985
Jim Hawkins is a young boy working on "Admiral Benbow", his parent's inn. One day a sea captain named Billy Bones takes a room at the inn and stays for several months. A blind man called Pew arrives and shows something to Billy that gives him a heart attack. Jim...
---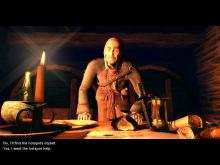 Treasure Island 2008
Based on the classic Robert Louis Stevenson novel, Treasure Island finds gamers in the shoes of Jim Hawkins as he heads out on a classic swashbuckling adventure to find the buried treasure of Captain Flint. The game combines a point-and-click interface with real-time graphics, letting players manage their inventory and...
---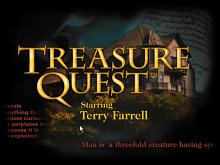 Treasure Quest 1996
Treasure Quest is a gimmick shrink wrapped in a computer game box. The one million dollar prize that is awarded to some extremely tenacious and patient person for solving the mystery which lies at the core of the game will be well earned. Pity all the people in computer land...
---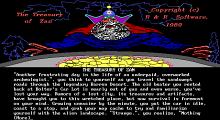 Treasury of Zan 1989
Treasury of Zan is a very obscure shareware graphical text adventure sold via mail order in 1989. The game looks and plays similar to contemporary games from Magnetic Scroll and Level 9: graphics take up the top three quarters of the screen, and the text description and parser occupy the...
---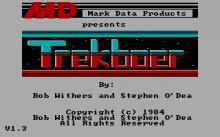 Trekboer 1985
You find yourself in command of the starship Trekboer as your adventure begins. A deadly virus has struck earth and threatens the future of humankind. In this mission you use the starship Trekboer to search the galaxy far and wide for a cure before it is too late. Returning to...
---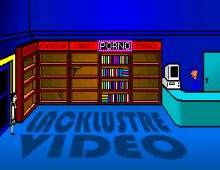 Trials of Odysseus Kent, The 2002
Odysseus Kent, an odd little fellow is searching for the Lost Treasure of Randolph McBoing (all based on a map he got from a shadowy guy at the bus stop). Equipped with a trusty shovel and treasure map, the would-be treasure hunter braves the cold and darkness to the supposed...
---