Adventure Games #14
Search a Classic Game: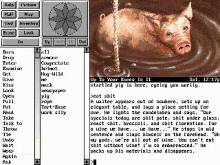 Eric The Unready 1993
Similar to other Legend Entertainment adventures, Eric the Unready uses text and verb commands to interact with the world and characters, collect items and solve puzzles. The princess has been kidnapped by Queen Morgana, and it's up to Sir Pectoral, the bumbling, muscle-clad jouster, to come to her rescue. Eric's...
---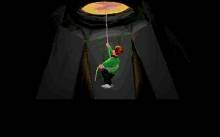 Escape from Delirium 1995
Amateur made, shareware imitation of Monkey Island 2 / Simon the Sorceror. But don't let that put you off - this is a quality game in its own right. You are adventurer Paul Cole, the year is 1948, and you have been lowered down a pit to investigate a the...
---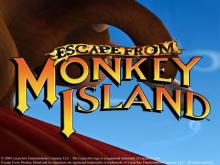 Escape from Monkey Island 2000
Let's be honest -- LucasArts has never been timid when it comes to its line of adventure games. After such licensed debacles as Star Wars: Rebellion and Star Wars: Force Commander, it was beginning to look like even something as treasured and non-Obi-Wan-related as their Monkey Island series would be...
---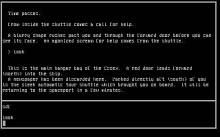 Essex 1985
In this real time all-text game, a sightseeing tour of the Starship Essex turns into hard work when a dying agent recruits you to find a scientist and his formula, the only tool that will empower the Federation to defeat the alien Vollchons. The hardbound book that comes with the game...
---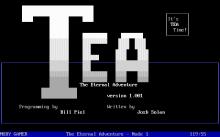 Eternal Adventure, The 1995
Like VariTale before it, TEA is a BBS door for automating the infrastructure permitting the playing of Choose-Your-Own-Adventure type plot-forking games -- all it needs are the stories, provided by your BBS userbase (or, optionally, by an included sample pack of 65 rooms)! It starts you off with one room...
---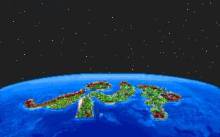 Eternam 1992
Eternam is a combination of 3rd-person graphic adventure gameplay with 1st-person 3D travel sections, interspersed with plenty of cartoon animations. You are Don Jonz, a marshal in the United Forces of Orion. After plenty of courageous deeds and macho heroics, he really needs a break. Luckily, there is something in the...
---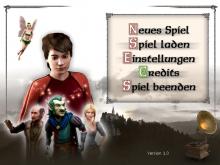 Everlight: Of Magic & Power 2007
Everlight of Magic & Power is a classically styled graphic adventure that follows the tale of a young daydreamer named Melvin who desperately wants his life to be more exciting. When Melvin wanders into a candle shop he learns that he has the preternatural ability to practice candle-based magic, and...
---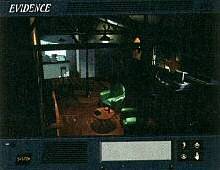 Evidence: The Last Resort 1996
Evidence: The Last Report is a detective adventure, in which you play Daniel Singer, a reporter for Channel Z. Your former girlfriend and co-worker Sarah Hopkins has been murdered and because you recently broke up with her, you are considered to be the prime suspect. You have a few hours...
---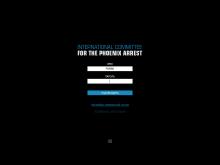 Evidence: The Last Ritual 2006
Players join a grisly investigation, both in-game and online, to track down a serial killer before he murders again. Evidence: The Last Ritual continues the gruesome tale begun in the developer's Missing: Since January, adding real-world research and correspondence to the gameplay mix. As in the earlier game, Evidence players...
---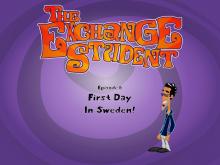 Exchange Student, The: Episode 1 - First Day in Sweden 2006
The Exchange Student is a comic adventure game series that is a spiritual successor to Leisure Suit Larry. Developed by the small indie game studio Pan Metron Ariston, the series has a promising future among the fandom of point and click adventure games, perhaps even to the likes of the...
---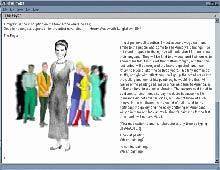 Exhibition 1999
Paul O'Brian said it best in his review: "[Exhibition's] story takes place at an art exhibition, the final show of a painter named Anatoly Domokov, who committed suicide shortly before the show opened. The only thing to do is stand around and look at the show's twelve paintings.. The player...
---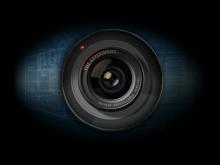 Experiment, The 2007
A strange island in the middle of the pacific is where the adventure begins. Stranger still is the half-sunken ship found there. Finding a way aboard, and finding some of the ship's systems still functional seems to defy all reason. Yet these thoughts fade with the discovery of another human...
---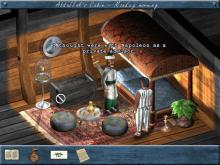 Eye of the Kraken 2002
Shakespeare probably never imagined that one day his immortal words would be emblazoned across tote bags and baseball caps. It is equally unlikely that he could have foreseen Ophelia, the tragic heroine he created for Hamlet, hob-nobbing with the 15th century poet François Villon, and the inebriated Russian monk, Rasputin....
---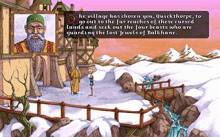 Fable 1996
A classical graphic adventure with hand drawn backgrounds. The hero Quickthorpe must travel through four fantasy worlds (each dedicated to a particular element) in search of four mystic gemstones in order to free his people. ...
---
---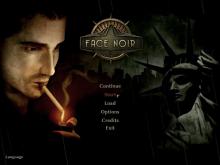 Face Noir 2012

---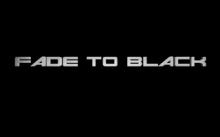 Fade to Black 1995
Fade to Black, the sequel to Flashback, is pretty much the same game as the Sony Playstation counterpart. It picks up 50 years after Conrad made his daring escape from the Morph world and features many of the same elements found in Flashback. For the most part, it made the...
---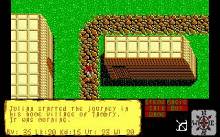 Faery Tale Adventure, The 1989
You take on the role of three brothers wandering through the magical land of Holm. Real-time interaction reminiscent of Ultima 7. An extremely large world, touted at the time as the largest game world ever created, about 17,000 computer screens worth of terrain. ...
---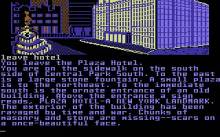 Fahrenheit 451 1984
Based on Ray Bradbury's classic science fiction novel Fahrenheit 451. In a not so distant future, books have become illegal. As Fireman Guy Montag, your role is not to save houses, but to burn them for the books inside. But, you become passionate about books and become a rebel, pursued by...
---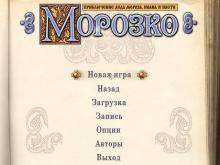 Fairy Tale about Father Frost, Ivan and Nastya 2000
This amusing fairytale adventure game was made in Prague in the Czech Republic and was inspired by traditional Russian fairy tales. According to the developers, it's "pleasant and light" and "strokes your soul and warms your heart" and, indeed, it is ... and it does. It's aimed at a younger audience,...
---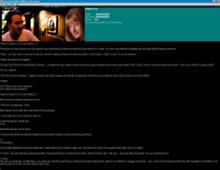 Fallacy of Dawn 2001
Fallacy of Dawn is the latest title from Robb Sherwin, designer of A Crimson Spring, my most favorite old game of the 6th Annual Interactive Fiction Competition, and is undoubtedly his best yet. Like his previous games, Fallacy of Dawn is a very immersive game set in New Haz, a...
---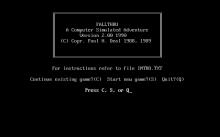 Fallthru 1990
The beautiful vistas of farmlands, forests, mountains and deserts that greet you upon your arrival on Faland does little to calm your nerves about how you arrived at this strange land. Considering how dangerous it is with all the demons, monsters, wild animals and renegades running around you know you...
---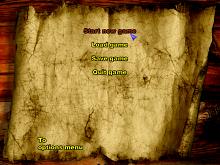 Famous Five: Treasure Island 1999

---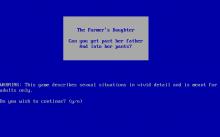 Farmer's Daughter, The 2002
The farmer's daughter is the eternal complement to the traveling salesman in American folklore and humour, practically Jungian archetypes licking their lips and circling each other warily while trying to figure out how to avoid the shotgun wedding neither party wants their hot-blooded fling to result in. Your car broken down...
---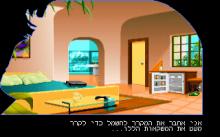 Fascination 1991
Fascination is a mature-themed adventure. The game is about a business man who has invented a chemical drug that increases the sex-drive. Unfortunately he was assasinated, and you accidentally get hold of the drug sample. Your mission is to try to deliver the sample to the right person and avoid...
---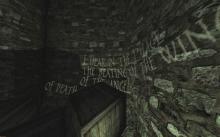 Fatale 2009

---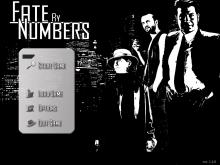 Fate by Numbers 2007

---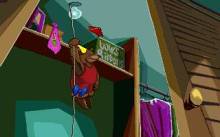 Fatty Bears Birthday Surprise 1993
Fatty Bear's Birthday Surprise is a treat for kids, with lots of things to do and see as Fatty Bear gets ready for Kayla's birthday party. Players start out with a simple mission: Get together the ingredients and items necessary for Fatty Bear to make his birthday cake. Exploring in the...
---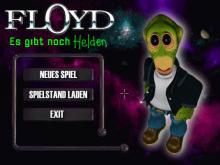 Feeble Files, The 1997
Sci-fi comedy holds an important place in the canon of classic adventure games. Infocom's adaptation of The Hitchhiker's Guide to the Galaxy has become an interactive fiction bestseller, and Sierra On-Line's Space Quest has spawned 6 popular games as a series. A relative latecomer among sci-fi comedy adventures is The Feeble...
---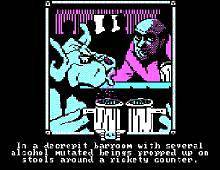 Fellowship of the Ring, The 1986
A J.R.R. Tolkien interactive fiction (with graphics) based game surround the efforts of the Hobbits: Frodo, Pippin and Sam and their quest to bring the ring to Mount Doom. The game is divided into 2 parts (represented by 2 files: DOS version). The first part starts with Frodo at his home...
---