Adventure Games #18
Search a Classic Game: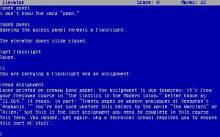 Lurking Horror, The 1987
In The Lurking Horror, you are a student at G.U.E. Tech. You have braved a snowstorm to get to the Computer Center and finish work on an assignment. But the snowstorm has turned into a raging blizzard, and has trapped you in a complex of buildings late at night. You...
---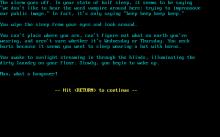 Mad Cow Man and Deep Fried Beef Fat Boy 1997
In this installment (#40) of the Blender competition, participants were urged to submit works engaging the themes of "Superhero", "robbery" and "England". While Captain Britain is nice for traditionalists, the authors here have selected Mad Cow Man as the zany protector of the British Isles in the madcap late '90s....
---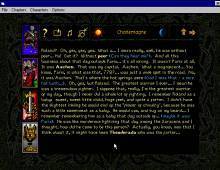 Madness of Roland 1995
The Madness of Roland is a strange mix of book, play and game. The main story is in text, which can either be read by the player, read by the player with music in the background, or presented as dramatic text, using the voices contained in the program. In the text...
---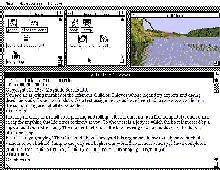 Magnetic Scrolls Collection 1 1991
This is a great remake of Magnetic Scroll's celebrated games: Fish!, Corruption, The Guild of Thieves. All there games are updated to their late and lamented "Magnetic Windows" engine, which boasts graphics and resizable, icon-based windows for manipulating items. The wonderful text parser is still essential to playing the games....
---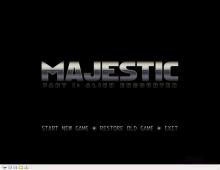 Majestic Part 1: Alien Encounter 1995
Majestic is another very short but entertaining sci-fi adventure from Istvan Pely, who also designed Zero Critical and Syn-Factor (the latter re-released as Symbiocom). Steve Ramsey of The Quandary says it all about this little-known game in his review: "The SS Majestic was Earth's finest pleasure cruiser, a crowning achievement...
---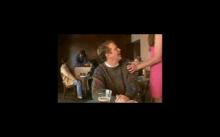 Man Enough 1994
Man Enough is a full-motion video dating simulation game. The objective, as in most of these games, is to have intercourse with several women. The game starts with the player subscribing to a dating agency called "Man Enough", run by a woman named Jeri. She assists by popping up on...
---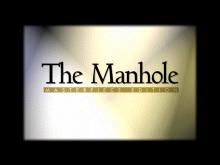 Manhole: Masterpiece Edition, The 1994

---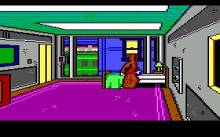 Manhunter 1988
The Earth has been invaded by the Orb Alliance, and a tightly restricted regime instituted for the humans that remain. Brown monk robes are the only garments allowed, speaking is a capital offense, and every human has been implanted with a tracking chip recording their every move. To track down...
---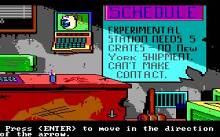 Manhunter 2: San Fransisco 1989
Picking up immediately where Manhunter: New York left off, Manhunter 2: San Francisco has the player crash-landing their stolen ship in the City by the Bay after trying unsuccessfully to keep up with enigmatic serial killer Phil. Left with no alternatives, the player assumes the identity of a local Manhunter...
---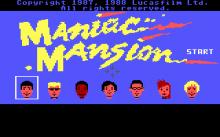 Maniac Mansion 1988
The Edison mansion has always been a creepy old house on the edge of town. There have been rumors of strange experiments going on and of odd creatures living amongst the Edison family. There is even a story that a meteorite once crashed near the home nearly 20 years ago....
---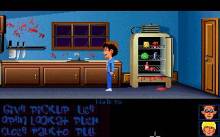 Maniac Mansion Deluxe 2004
The game Maniac Mansion was created by LucasFilm in 1988. Manic Mansion Deluxe is a remake done by LucasFan in 2004. The remake contains all the original story and characters, but features better graphic. In case some of you don't know the story, here it is. 20 years ago a comet...
---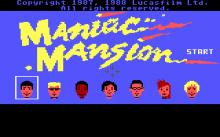 Maniac Mansion Enhanced 1988
The Edison mansion has always been a creepy old house on the edge of town. There have been rumors of strange experiments going on and of odd creatures living amongst the Edison family. There is even a story that a meteorite once crashed near the home nearly 20 years ago....
---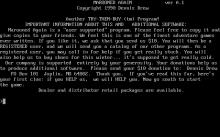 Marooned Again 1985
Your useless ship has crash landed, yet again, on a hostile alien planet. Thankfully your on board computers have located a deserted alien ship without any signs of life on it. Looks like you may have a way to get off this rock sooner then you hoped! All you've gotta...
---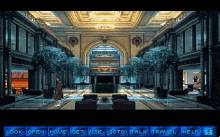 Martian Memorandum 1991
Martian Memorandum is the second Tex Murphy game and ranks up there in terms of quality with the other games in this excellent series. The graphics and sound are all excellent for the time of the game's release, and contribute towards an immersive game experience. What sets the Tex Murphy games apart...
---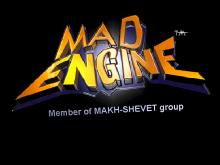 Master of Dimensions 1996

---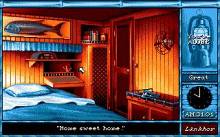 Maupiti Island 1990
Maupiti Island is a nonlinear police investigation with graphics in 2D and is the sequel to Mortville Manor. Whilst famous detective Jerome Lange is at sea, a cyclone (Harry) approaches and obliges his ship to put in at Maupiti Island until the weather calms. Then, as if things were not...
---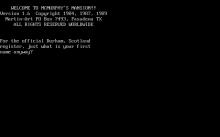 McMurphy's Mansion 1984
In McMurphy's Mansion, a text based adventure, you are the nephew/niece of the late eccentric millionaire McMurphy. Upon arriving in Scotland, McMurphy's lawyer Barrister Aaron McBee informs you that McMurphy has left behind a huge inheritance ($10,000,000), but in order to claim it you must prove yourself worthy. McMurphy has left...
---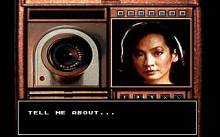 Mean Streets 1989
Mean Streets was one of the very first adventure games that called itself an interactive movie and was still enjoyable to play. It mixes the traditional adventure game theme of exploring rooms, finding objects and using them to solve puzzles, with the ability to see digitized images of actors when the...
---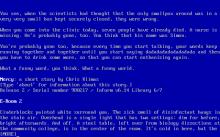 Mercy 1997
When the next smallpox pandemic comes, none of our society's hubris will soften its devastating public health impact. You inhabit the shoes ("play" is the wrong word entirely) of Dr. Peter Basham, in gentler times a pediatrician, working overtime to process the hideous and deformed smallpox victims, racked with pain,...
---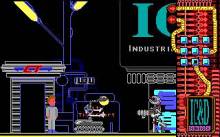 Metropolis 1987
Metropolis is the city of the future, founded in 5067. You are a security agent for the software company IC&D and your adventure is about to begin. Solve ten different crimes and voyage the city through a series of "Zoomtubes". Just don't give out your M.U.M. code to ANYONE! The game...
---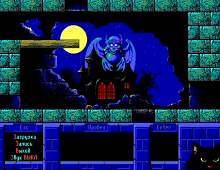 Mick 1994
One of the finest examples of an action-adventure hybrid, Mick is an ambitious and clever game from DOKA, a Russian developer. You play a young boy who has been transformed into a snail by an evil witch. Cast down into the dank dungeons, you must find your way out, rescue...
---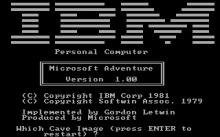 Microsoft Adventure 1981

---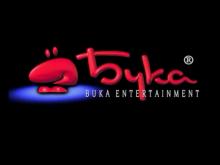 Midnight Nowhere 2002
Mightnight Nowhere is a point-and-click horror story from the developers of Jazz and Faust, Russia's Saturn Plus. The adventure begins as players take the leading role of a man who has just awakened in a morgue, surrounded by unceremoniously strewn cadavers, with no recollection of who he is or why...
---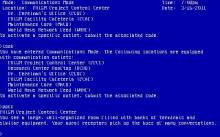 Mind Forever Voyaging, A 1985
In A Mind Forever Voyaging, you're a man named Perry Simm who learns he's actually a computer called PRISM -- and his entire life an illusion. Programmed to simulate the future, you've been chosen to determine how a senator's plan for America will affect a North Dakota city -- and...
---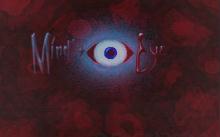 Mind's Eye, The 2005
The Mind's Eye is an excellent freeware adventure game that is reminiscent of Amnesia and Sanitarium.The plot: "...your name is Noah, at least that's what you are told. You awaken in a dank padded cell with no memories of your past and no idea why you are in a sanitarium....
---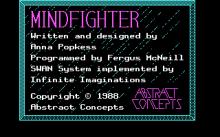 Mindfighter 1988
The computer game of an Anna Popkess book (which was originally bundled with the game) uses an interactive fiction System Without A Name, or SWAN for short. It's set in a post-apocalyptic world of guards desperately attempting to retain order over mobs of genetically-mutated thugs, with extensive use of the...
---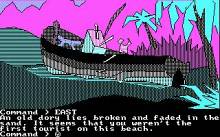 Mindshadow 1984
Even though the game has graphics, Mindshadow is still a text-based adventure. And, as such, its second rate parser really hurts it in terms of playability. During the tutorial sequence, Mindshadow boasts about its powerful and versatile parser that allows you to use complete and complex sentences. The way it's portrayed...
---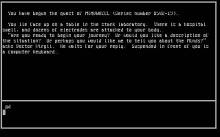 Mindwheel 1984
Written by no less than future U.S. Poet Laureate Robert Pinsky, Mindwheel is one of several attempts throughout computer game history to imbue Infocom-style adventure games with literary importance. On a quest to save the world by finding the core of human consciousness, you journey inside the minds of a...
---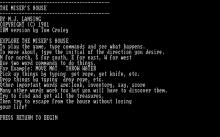 Miser's House, The 1981
The Miser's House is a text adventure in which the player explores the Miser's House. The game is low on text and features relatively simple puzzles which makes it accessible to first time adventurers. There are no initial goals given other than the urge to explore the house and the...
---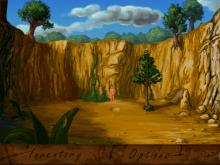 Missing on Lost Island 2000
Verschollen Auf Lost Island is touted as an old school adventure game, and that is no lie. It looks and plays like something from 1992 and yet it was released just this year. Despite the plethora of companies involved in its development and publication, it smacks of homemade through and...
---