Adventure Games #3
Search a Classic Game: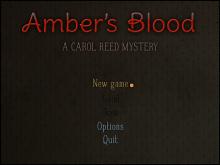 Amber's Blood 2012

---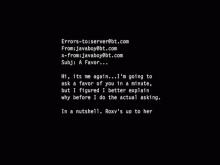 AMBER: Journeys Beyond 1996
I am pretty jaded when it comes to adventure games, having played so many of them, and so it is a rare thing for one to surprise me. But this game literally took my breath away. In retrospect, I can't believe I hadn't played it yet - I have had...
---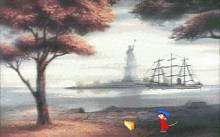 American Tail, An: Fievel Goes West 1993
An adventure game based on the Steven Spielberg movies: An American Tail and An American Tail: Fievel Goes West. At the beginning of the 20th century, Fievel Mousekwitz is a young Russian mouse emigrating across the ocean to America. During a storm at sea, he was tossed overboard and lands...
---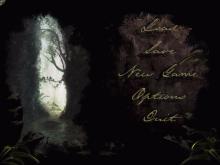 Amerzone: The Explorer's Legacy 1999
Comic book writer Benoit Sokal brings his imagination to the PC screen with his fanciful adventure Amerzone: The Explorer's Legacy, set in Central America. Based on a legend surrounding the existence of mystical White Birds that never touch land, you, as a young journalist from France, try to solve the...
---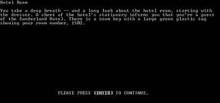 Amnesia 1986
Although amnesia is a cliché opening for a story, Amnesia milks the cliché for every ounce of storytelling potential to create an incredibly compelling storytelling experience. Many gamers view text adventures as anathema to game playing and best left forgotten. From this limited point of view, it's difficult to see how...
---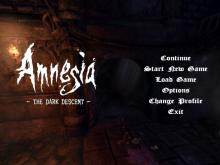 Amnesia: The Dark Descent 2010
Serving as something of a spiritual successor to Frictional Games' well-regarded Penumbra series, Amnesia: The Dark Descent once again attempts to provide gamers with a frighteningly immersive survival horror experience. As in the Penumbra games, Amnesia aims to blur the lines between tangible and imagined horrors by saddling the main...
---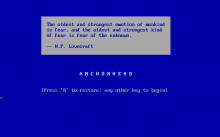 Anchorhead 1998
There's a certain skill to writing horror fiction: the author has to know how to build suspense in such a way that the story is interesting throughout. The challenge is doubled for IF, since the author cannot control the pacing in the same way as a static fiction writer can...
---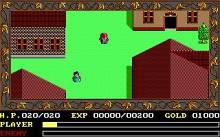 Ancient Land of Ys 1989
You are Adol (Aron in Sega Master System version) Christian, a red-haired adventurer and expert swordsman. One day you encounter a fortuneteller who sends you on a quest to find information about the six books of Ys. It appears that there was once an ancient land called Ys, whose secret...
---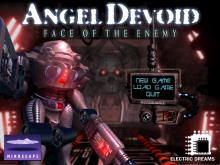 Angel Devoid 1996
If you're easily offended by gratuitous blood and gore, Angel Devoid will give you plenty of reason to run screaming to the nearest guardian of the senses. Electric Dreams has developed a nightmarish journey into a stark world of corruption, crime, and nerve-jangling suspense. The compelling storyline and its treatment...
---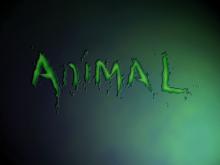 Animal 1997
Animal is a product tie-in to Unilever brand Peperami, a spicy pork salami sausage. The 'Peperami Animal' was launched in 1993 advertising with the slogan 'It's a bit of an animal'. This surreal adventure takes place in the town of Snackopolis, where tension between cookies, vegetables and other snack-creatures is on...
---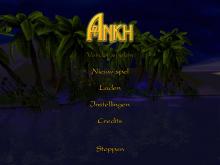 Ankh 2005
Players must save young Assil from the wrath of the gods in this point-and-click adventure. A typical rambunctious teenager, Assil steals the Great Pyramid key to throw a party for friends. Much to his dismay, Assil stumbles during the shindig and breaks a holy urn, earning him a death curse...
---
---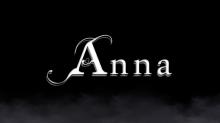 Anna 2012

---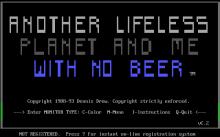 Another Lifeless Planet and Me With No Beer 1991
Another planet, another crash landing. Sadly this time it's quite hostile due to being a security hive. To make matters worse you're without beer. Your only hope of rescue is to telepathically control your somewhat dimwitted clones and send them out on a rocket ship off the planet. Once off...
---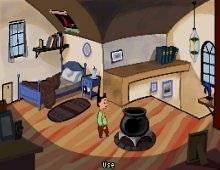 Apprentice 2003
Apprentice is a superb freeware point-and-click adventure game from newcomer Herculean Effort Productions. Coded with the increasingly popular Adventure Game Studio, Apprentice sets itself apart from most other amateur adventures with very well drawn graphics and great sense of humor that are reminiscent of LucasArts' classic adventures, fun and logical...
---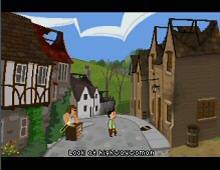 Apprentice II: The Knight's Move 2004
Apprentice II is a superb sequel to Apprentice, a fun point-and-click adventure game from Herculean Effort Productions reviewed elsewhere on this site. Like the first game, Apprentice II is coded with the increasingly popular Adventure Game Studio. The game is set in the same charming magic-filled world as the original,...
---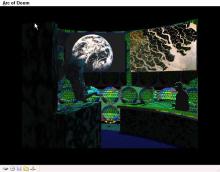 Arc of Doom 1994
The Earth is under attack by aliens. They have started disasters all across the globe, including volcanoes, tsunamis, and earthquakes. The Redmond Institute sent Alpha Team to stop them. They failed. Your mission is to find out what happened to Alpha Team, and continue their mission to the underwater alien...
---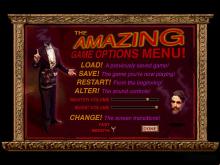 Are You Afraid of the Dark: The Tale of Orpheo's Curse 1994
"Are You Afraid of the Dark" is based on the Nickelodeon television series about a club of kids called The Midnight Society. The members of this club entertain each other with ghost stories around a campfire. The premise of this game is that you, the game player, are attempting to...
---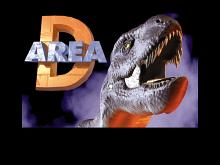 Area D (Danger Island) 1997
In this interactive-movie adventure with action elements you slip into the role of an experienced adventurer on the mission to find and rescue a team of three scientists missing on a expedition to find genetic material in the Amazonas area. On your way through this interactive movie you have to...
---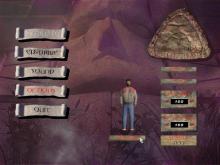 Ark of Time 1997
Koei's first venture into graphic adventures is a beautiful game in which players take on the role of an American reporter searching for a missing professor who was kidnapped right on the brink of making a major discovery. In order to find the scholar, players must explore several exotic locales...
---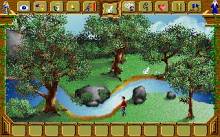 Armaeth: The Lost Kingdom 1993
You take the role of Killian, in his search for the Lost Kingdom of Armaeth, fabled to hold many treasures. Similar to the King's Quest games, it is created in a classic point and click style. Travel to various locations, talking to other people along the way. Various puzzles and challenges await...
---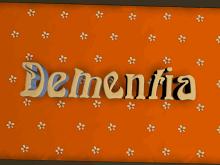 Armed & Delirious 1997
At heart, Armed & Delirious is a simple point-and-click adventure game in which you must solve puzzles, interact with objects, and talk to people for clues. Where it differs is its reliance on humor and oddity and, while it has plenty of oddities, it has plenty of frustration. There are not...
---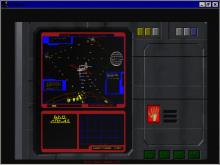 Arrival, The 1997
The Arrival is based on a movie of the same name. I vaguely remember hearing of the movie The Arrival, but I never saw it. No matter, the game stands alone quite nicely. The Arrival, the game, begins with the nameless hero standing in a field observing some kind of...
---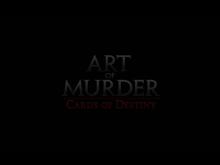 Art of Murder: Cards of Destiny 2010
The third entry in City Interactive's graphic adventure series once again finds gamers joining young detective Nicole Bonnet as she tries to track down a twisted serial killer. This time the perpetrator's calling card is literally a card; more specifically, a single playing card left behind at the scene of...
---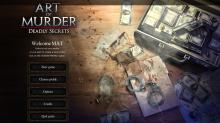 Art of Murder: Deadly Secrets 2011

---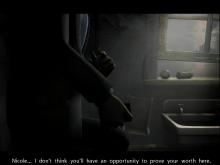 Art of Murder: FBI Confidential 2008
Gamers step into the gummy shoes of an FBI agent searching for clues about a series of gruesome murders in this point-and-click mystery adventure game. Art of Murder: FBI Confidential follows young agent Nicole Bonnet as she investigates a series of bizarre, and superficially unrelated cases in which wealthy individuals...
---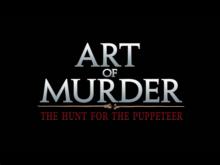 Art of Murder: Hunt for the Puppeteer 2009
Fresh-faced detective Nicole Bonnet once again finds herself on the trail of a serial killer in Hunt for the Puppeteer, the second entry in City Interactive's Art of Murder series. Gamers point-and-click their way around New Orleans, Spain, France, and Cuba, as they help Bonnet search for clues and track...
---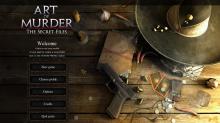 Art of Murder: The Secret Files 2010
Young FBI investigator Nicole Bonnet returns to solve another mystery, this time heading to Mexico to investigate a grisly murder and kidnapping in Art of Murder: The Secret Files. While earlier titles in Art of Murder series were point-and-click adventures, The Secret Files is a traditional hidden-object game in which...
---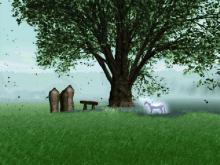 Arthur's Knights: Tales of Chivalry 2001
Arthur's Knights: Tales of Chivalry is set in the time of medieval legend after the fall of the Roman Empire, when old Celtic tradition battled new Christian ideology for a stake in the future of England. The first-person graphic adventure has players take the role of Bradwen, a young man...
---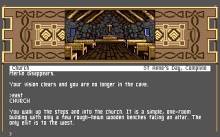 Arthur: The Quest for Excalibur 1989
Arthur: The Quest for Excalibur, following on the heels of Beyond Zork, continues Infocom's attempt to integrate graphics into text adventures. The game includes scenery graphics and a two-panel display that can be switched to various modes with function keys. But, behind all the graphical flash, it's really just another...
---