Adventure Games #3
Search a Classic Game: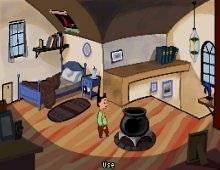 Apprentice 2003
Apprentice is a superb freeware point-and-click adventure game from newcomer Herculean Effort Productions. Coded with the increasingly popular Adventure Game Studio, Apprentice sets itself apart from most other amateur adventures with very well drawn graphics and great sense of humor that are reminiscent of LucasArts' classic adventures, fun and logical...
---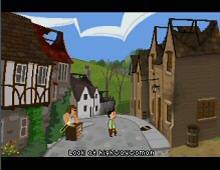 Apprentice II: The Knight's Move 2004
Apprentice II is a superb sequel to Apprentice, a fun point-and-click adventure game from Herculean Effort Productions reviewed elsewhere on this site. Like the first game, Apprentice II is coded with the increasingly popular Adventure Game Studio. The game is set in the same charming magic-filled world as the original,...
---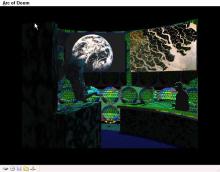 Arc of Doom 1994
The Earth is under attack by aliens. They have started disasters all across the globe, including volcanoes, tsunamis, and earthquakes. The Redmond Institute sent Alpha Team to stop them. They failed. Your mission is to find out what happened to Alpha Team, and continue their mission to the underwater alien...
---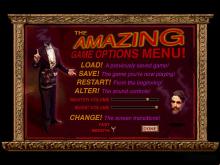 Are You Afraid of the Dark: The Tale of Orpheo's Curse 1994
"Are You Afraid of the Dark" is based on the Nickelodeon television series about a club of kids called The Midnight Society. The members of this club entertain each other with ghost stories around a campfire. The premise of this game is that you, the game player, are attempting to...
---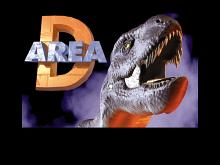 Area D (Danger Island) 1997
In this interactive-movie adventure with action elements you slip into the role of an experienced adventurer on the mission to find and rescue a team of three scientists missing on a expedition to find genetic material in the Amazonas area. On your way through this interactive movie you have to...
---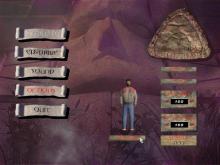 Ark of Time 1997
Koei's first venture into graphic adventures is a beautiful game in which players take on the role of an American reporter searching for a missing professor who was kidnapped right on the brink of making a major discovery. In order to find the scholar, players must explore several exotic locales...
---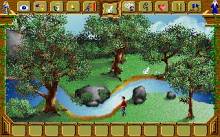 Armaeth: The Lost Kingdom 1993
You take the role of Killian, in his search for the Lost Kingdom of Armaeth, fabled to hold many treasures. Similar to the King's Quest games, it is created in a classic point and click style. Travel to various locations, talking to other people along the way. Various puzzles and challenges await...
---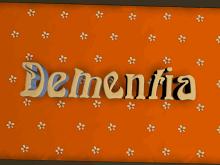 Armed & Delirious 1997
At heart, Armed & Delirious is a simple point-and-click adventure game in which you must solve puzzles, interact with objects, and talk to people for clues. Where it differs is its reliance on humor and oddity and, while it has plenty of oddities, it has plenty of frustration. There are not...
---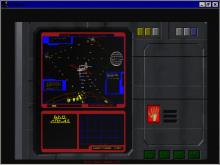 Arrival, The 1997
The Arrival is based on a movie of the same name. I vaguely remember hearing of the movie The Arrival, but I never saw it. No matter, the game stands alone quite nicely. The Arrival, the game, begins with the nameless hero standing in a field observing some kind of...
---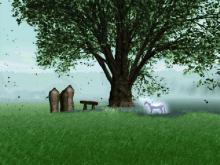 Arthur's Knights: Tales of Chivalry 2001
Arthur's Knights: Tales of Chivalry is set in the time of medieval legend after the fall of the Roman Empire, when old Celtic tradition battled new Christian ideology for a stake in the future of England. The first-person graphic adventure has players take the role of Bradwen, a young man...
---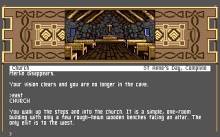 Arthur: The Quest for Excalibur 1989
Arthur: The Quest for Excalibur, following on the heels of Beyond Zork, continues Infocom's attempt to integrate graphics into text adventures. The game includes scenery graphics and a two-panel display that can be switched to various modes with function keys. But, behind all the graphical flash, it's really just another...
---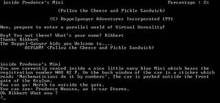 Asylum 1991
Freeware text adventure that had no commercial release. Little is posted about it online. ...
---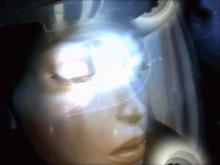 Atlantis 2 (a.k.a. Beyond Atlantis) 1999
The mystery and beautiful graphics in Beyond Atlantis are nearly beyond compare. From the beginning of the game, you are thrust into a mysterious world previously unknown to anyone of this era. The power of the journey you embark on will forever remain in your mind. Do you remember the...
---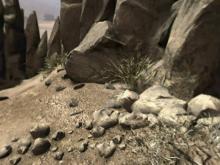 Atlantis 3: The New World (a.k.a. Beyond Atlantis 2) 2001
Beyond Atlantis II's shallow storyline and its lack of logic puzzles fail to qualify the title as either a traditional story-driven or Myst-style adventure. The game does offer a variety of imaginative world settings, with puzzles that operate on a unique sense of internal consistency. As a young female archaeologist, you're...
---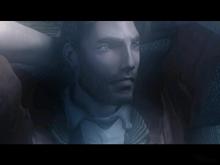 Atlantis Evolution 2004
Atlantis Evolution is set in 1904 when Curtis Quick, a young photographer, gets caught in a vortex and finds himself in Atlantis. Unfortunately, the citizens of Atlantis are having all sorts of problems with their gods, and Curtis begins helping them, which introduces him to several more cultures, lots of...
---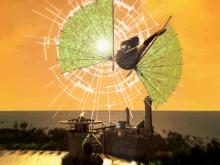 Atlantis: The Lost Tales 1997
This graphic adventure from France's Cryo Interactive has players step back through time to take the role Seth, a young hero in a time of legends, who must journey across five continents as he seeks answers to a mystery of cosmic proportion. The title boasts a realistic 3D-rendered world to...
---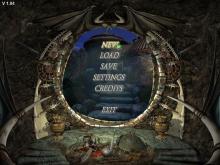 Aura: Fate of the Ages 2004
In this first-person puzzle game, players explore four parallel worlds in an effort to recover four ancient rings, which will bring vast power and immortality to whomever possesses them. Based on an easy-to-understand, mouse-driven system, players tackle puzzles one at a time while enjoying the view of pre-rendered backdrops in...
---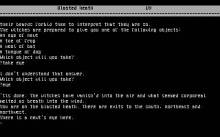 Avon 1991
You are a tourist visiting Stratford-upon-Avon, but all is not as it seems... When you try to buy the cauldron of three old ladies, things start to get weird. When you leave the shop, you are in the middle of Stratford again -- but it is populated with characters from...
---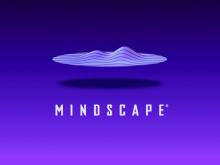 Azrael's Tear 1996
Azrael's Tear is a deep, thought-provoking story based on the premise that the Knights Templar, the twelfth century elite commando group of twelve spirited knights whose mission for mankind revolved around protection of the Holy Grail, are still actively guarding the holy relic awaiting some sign that its healing powers...
---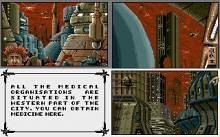 B.A.T. 1 1990
I remember this game back from the days of good old C64's - you know, the eighties, where there were tons of girls in wet T-shirts advertising beer and fast cars. I played it a lot, but without the manual I just didn't get the point. That's why I got...
---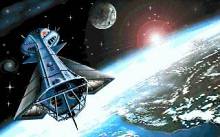 B.A.T. 2: Koshan Conspiracy 1992
The designers of The Koshan Conspiracy, also known affectionately as BAT II (Bureau of Astral Troubleshooters) by those who played the original BAT, improved the original product immensely by giving it more substance, an enhanced look and definitely larger size. Unfortunately, the finished result still has some serious holes in...
---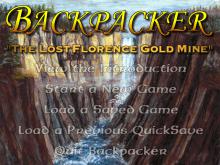 Backpacker: The Lost Florence Gold Mine 1997
A graphic adventure with an underlying wilderness education theme, Backpacker casts players in the role of detective Chuck McBlade who's out to solve some unsolved mysteries. Venturing deep into the outdoors, Chuck investigates legends of a lost gold mine, an ancient Indian myth about a cave of death, and an...
---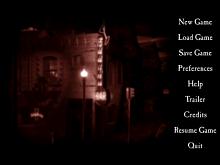 Bad Mojo 1996
Roger Samms, an entomologist, was just about to gain the recognition for which he yearned. Samms had been living in an apartment on top of Eddie's bar. However, he planned on leaving that night so he packed his bags and began to head out the door on his way to...
---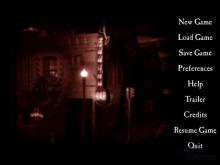 Bad Mojo Redux 2004
Got Game Entertainment reincarnates Pulse Entertainment's Kafkaesque 1996 action-adventure with this 2004 "Director's Cut" edition. In Bad Mojo, players take the role of a small insect that must traverse the enormous, dangerous environment of a seedy city building. Roger Samms, an entomologist, was just about to gain the recognition for which...
---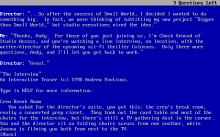 Bad_Machine 1998
What happens when a computer has no programming? What if there is nothing stopping it from using its systems to do whatever it wants? It would probably be something like BAD_MACHINE. The game deviates from traditional interactive fiction in the fact that you see from the perspective of a robot. Literally....
---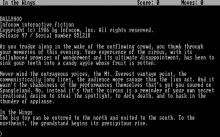 Ballyhoo 1986
Mystery text adventure in which you play a disillusioned circus goer who decides to help find the owner's kidnapped daughter. "Standard" difficulty level. Original C=64 Grey Box Contents: The Traveling Circus That Time Forgot Inc. Official Souvenir Program, Circus Ticket (Sec.24 Row AA Seat 4), Purple Circus Balloon, Advertising Card for Dr....
---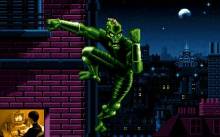 Bargon Attack 1992
Bargon Attack is one of the less known adventures from Coktel Vision, though it was one of the first that introduced the unique interface that was used in many Coktel games that followed. It was also one of the first of Coktel's games to use FMV technology in cut-scenes. The gameplay...
---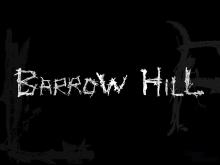 Barrow Hill: Curse of the Ancient Circle 2006
Based on ancient British folktales, Barrow Hill: Curse of the Ancient Circle combines puzzle solving, archeology, rituals, and ceremonies to create a game that is full of mystery and intrigue. You begin stranded on a lonely road leading to the Barrow during the Autumn Equinox. As you explore your surroundings...
---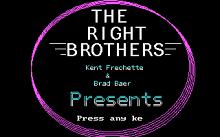 Batalia 1986
Some text space game. ...
---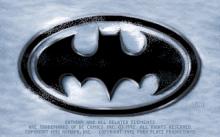 Batman Returns 1992
Frigid winter winds swept over an already chilled Gotham City. Random street crimes were running at an all-time high, despite the holidays. Down below, in the city's frozen sewers, Oswald Cobblepot, known as The Penguin, planned more mayhem and schemed the take over of the fightened metropolis. His loyal army...
---