Adventure Games #23
Search a Classic Game: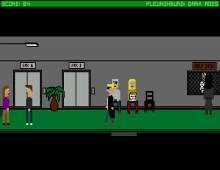 Pleurghburg: Dark Ages 2001
One of the best freeware adventure games I have come across, Pleurghburg: Dark Ages is an outstanding detective point-and-click adventure game that boasts an interesting plot, fun and logical puzzles, and very high gaming value. The plot is a bit cliché, but not bad as far as detective stories go. Here's...
---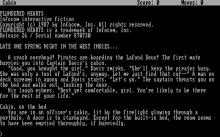 Plundered Hearts 1987
Plundered Hearts has an interesting concept. Not only does it feature a female protagonist, but it's also a romance story. Taken individually, each of these elements can make a game stand out, but combined they make the game one of a kind. The fact you're playing as a female is made...
---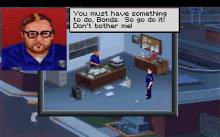 Police Quest 1: VGA remake 1992
George Lucas would be proud. Like one would expect, this VGA remake of one of Sierra On-Line's premiere 3D adventure game title is unarguably superior in the level of graphics, sound, and control, but it also suffers from making changes that shouldn't have been made and from making the age-old...
---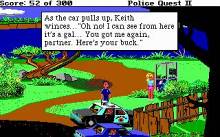 Police Quest 2: The Vengeance 1988
Little time has passed since the events of Police Quest, when Sonny climbed the ranks of the Lytton police department and became the key element in the arrest of Jesse Baines, the notorious Drug Lord. After the trial, Sonny's application to the Homicide division was accepted and proposed to Marie,...
---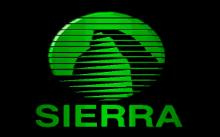 Police Quest 3: The Kindred 1991
Although part of the Police Quest series, Police Quest III: The Kindred was most definately my least favourite adventure of Sonny Bonds. It was mostly the point and click aspect of Police Quest III: The Kindred that totally threw the whole environment of Police Quest games down the stairs. I enjoy...
---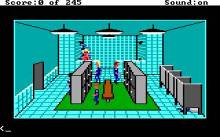 Police Quest: In Pursuit of the Death Angel 1987
The coppers. We all say we hate them. Whether it's getting a speeding ticket or being pelted with tear gas, we bemoan their "necessary evil"-like existence. Yet we have literally dozens and dozens of movies about the police, hundreds of cop shows on television, and thousands of novels about those...
---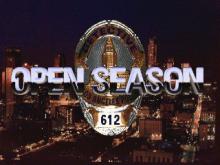 Police Quest: Open Season 1993
Police Quest 4 seems to be an attempt to re-imagine the Police Quest franchise. Admittedly, I was getting a little tired of Sonny Bonds, his endless department transfers, and his ex-prostitute squeeze. Yet it also comes with the departure of Jim Walls, just when I felt he was getting good....
---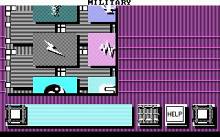 Portal 1986
Portal is a computer novel. Where are all the humans? Upon returning from your 100 year voyage in the milky way, you find earth empty and abandoned. Between the decaying remnants of civilization, you discover a terminal for Worldnet, the global network that recorded all human activities. The answer must lie...
---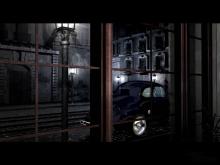 Post Mortem 2003
Post Mortem is a gritty and grim murder mystery set in the first half of 20th century Paris. Players take the first-person perspective role of New York detective Gus McPherson, hired by Sophia Blake to investigate the grisly deaths of Ruby and Regis Whyte, her sister and brother-in-law who have...
---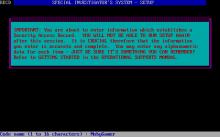 President is Missing 1988
The situation is as follows: the President of the United States is missing. He was last seen on June 6, 1996, before a meeting with the top ten leaders of Europe. What transpired during this meeting is unclear, but the incident happened so quickly that it is believed terrorists are...
---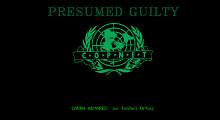 Presumed Guilty 1989
Although not traditional IF in a sense that there is no text parser, President is Missing and its sequel Presumed Guilty embody what make great IF: involving story and inventive puzzles where logical deduction and attention to detail are key to success. Both games cast you as official investigator: President...
---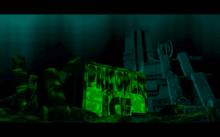 Prisoner of Ice 1995
You play the role of Lt. Ryan in a mystery filled with suspense and horror. The journey begins on the submarine Victoria as you battle an alien foe with words given to you by an injured comrade. You must defeat Cthulhu and save the world from this supernatural beast of...
---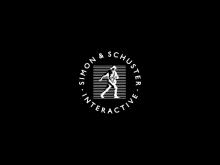 Private Eye 1996
Private Eye is a good adaptation of the Raymond Chandler classic "Little Sister" noir novella. Strategy Plus says it all: "[this] is an absorbing, well-produced movie using... cel animation techniques. Private Eye truly looks like a 1940s movie. The voice-overs of the on-screen actors even sound like the old '40s...
---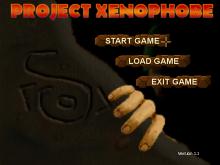 Project Xenophobe 2004
If you are one of those people who are convinced that no adventure game that has many typos and grammatical errors can be fun, stop reading this review now and browse the rest of our Adventure genre listing. But if you think you are a forgiving type of adventure gamer...
---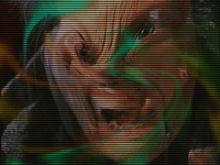 Psychic Detective 1995
The interactive movie is still an undefined animal in its early evolutionary stages, based on a vague vision shared by filmmakers and game developers. The concept that the viewer can make choices that will instantaneously affect the outcome of a motion picture is compelling. However, even with new strides in...
---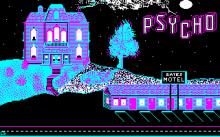 Psycho 1988
Psycho is a graphic adventure game with a key-based verb interface. A set of jewels has been stolen. At the time of the theft, a curator was with the jewels, so he got stolen, too. And who's the suspect? Norman Bates, of course. The next night, a daring detective drives out...
---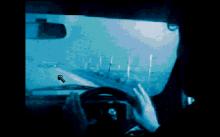 Psycho Killer 1993
One of the plethora of multimedia video-streaming games that came out upon the advent of the CD-drive, Psycho Killer casts the player into the role of an unnamed male protagonist, who was one day driving through the countryside on a cold autumn day, and suddenly saw an escaped killer chasing...
---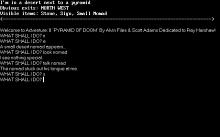 Pyramid of Doom 1979
Number 8 in the Scott Adams adventure series. On an Egyptian treasure hunt, you find yourself deep inside a recently discovered pyramid. Find all the treasures and escape alive! This still uses the same simple 2-word parser as the other ones in the series, and is of moderate difficulty. ...
---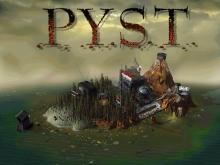 Pyst 1996
As the first-ever full-fledged parody of a CD-ROM - excluding all the half-baked games that are parodies of themselves - Pyst is to Myst what MAD magazine's "201 Min. of a Space Idiocy" was to the Stanley Kubrick movie: a pretension-busting romp through a ripe-for-puncturing cult...
---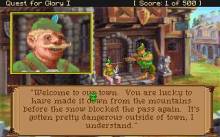 Quest for Glory 1: So You want to be a Hero (remake) 1992
As a direhard fan of classic gaming, I was sorely disappointed to hear Sierra would be remaking some of it's earlier titles. Quest for Glory I Vga lost the elements of the original game which I truly enjoyed. The thinking aspect was totally removed, in a move (I suspect) to...
---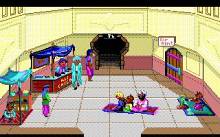 Quest for Glory 2: Trial by Fire 1990
The sequel to the first Quest for Glory game takes place in the town Shapeir and the desert surrounding it, in a Middle East-like environment. It seems that the powerful elemental spirits have been troubling the Shapeir folk recently. Something, or someone, is behind those troubles. It is your task...
---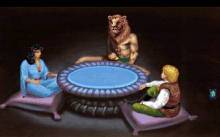 Quest for Glory 3: Wages of War 1992
The third game in Quest for Glory series is set in the Africa-like world of Tarna, where you travel with your new liontaur friends you have met in the second game. Shortly after your arrival, you learn about the conflict between the liontaurs and the neighbor Simbani village, populated by...
---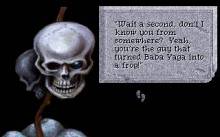 Quest for Glory 4: Shadows of Darkness 1993
Sierra's fourth Quest For Glory game is a journey into the land of Mordavia, a Transylvania-like setting. Our Hero had just begun to enjoy his victory in Tarna, when a spell zapped him into parts unknown, without a weapon, items, or even a source of light. Life has never been...
---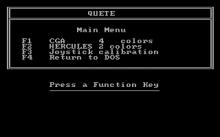 Quest for The Timebird 1989
Based on the graphic novel of the same name, this computer game Quest for the Time-Bird is a marvellous saga whose principal ingredients are action, danger, suspense, fantasy and magic. You have nine days to complete your quest by exploring this vast unknown world of wizards and spells with Roxanna, daughter...
---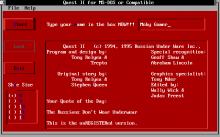 Quest ][ 1995
This is an extraordinary game, replete with a kind of celebratory strangeness that only the young or confirmedly peculiar can muster up. After selecting the player's shoe size, a baffling story is set up pertaining to the rescue of the daughter of a historical would-be knight errant, Trepto -- and...
---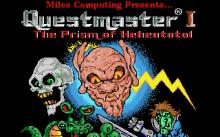 Questmaster 1: Prism of Heheutotol (a.k.a. Dondra: A New Beginning) 1989
You are called forth from this world to another world to defeat the evil Colnar. You'll travel the world of Questmaster to find and defeat him., and find the prism. Along the way are various pitfalls and REAL TIME traps and monsters. The game is cartoon adventure with a text...
---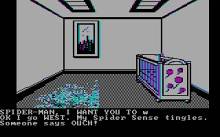 Questprobe featuring Spider-Man 1986
The second Questprobe adventure moves on from the 'verb noun' command interface of The Hulk and allows fuller sentence inputs. The in-game graphics also see some degree of advancement. You play Spider-Man, Peter Parker's crime-fighting alter-ego, as he takes on Mysterio, who can block out Parker's Spidery senses using his...
---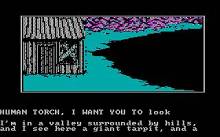 Questprobe featuring The Fantastic Four 1985
The 3rd installment of Questprobe's Marvel Comic book text adventures with graphics. Free Alicia Masters from the evil Doctor Doom by playing the Thing and the Human Torch. You can switch between the 2 characters at any time during gameplay. ...
---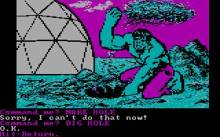 Questprobe featuring The Hulk 1984
1st in the Questprobe Marvel Comics series. Play Bruce Banner and the Incredible Hulk through this interactive fiction game with graphics. You awake as Banner, tied by ropes to your chair in a bunker in the desert; once you free yourself, collect all the gems to escape this hellhol ...
---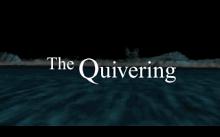 Quivering, The 1998
The Quivering is a first-person point-and-click graphic adventure that comically pays homage to classic horror movies. Players take on the role of Spud, a smart-mouthed teen who travels to the troubled town of Warty Hollow at the behest of his mad scientist uncle, Dr. Franken-Stamp. It seems that the doctor's...
---