Adventure Games #25
Search a Classic Game: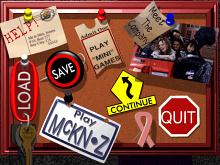 McKenzie & Co. 1995
Credited by the developer as the first CD-ROM designed for girls, McKenzie & Co. is an interactive adventure game that chronicles a female teen's final weeks as a junior at the fictitious Madison High School. After selecting one of two characters, Carly or Kim, girls follow their alter ego through...
---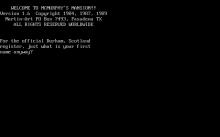 McMurphy's Mansion 1984
In McMurphy's Mansion, a text based adventure, you are the nephew/niece of the late eccentric millionaire McMurphy. Upon arriving in Scotland, McMurphy's lawyer Barrister Aaron McBee informs you that McMurphy has left behind a huge inheritance ($10,000,000), but in order to claim it you must prove yourself worthy. McMurphy has left...
---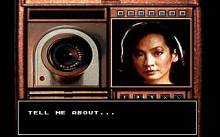 Mean Streets 1989
Mean Streets was one of the very first adventure games that called itself an interactive movie and was still enjoyable to play. It mixes the traditional adventure game theme of exploring rooms, finding objects and using them to solve puzzles, with the ability to see digitized images of actors when the...
---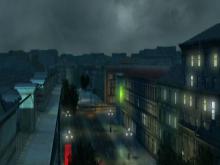 Memento Mori 2008
Memento Mori is a classically styled point-and-click adventure game in which players try to determine the culprit behind a theft at Russia's famed Hermitage Museum. Gamers take control of Maxim Durand, a young professor of art whose history as a forger of paintings has left him beholden to Colonel Ostankovich...
---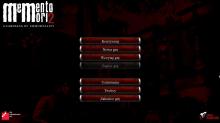 Memento Mori 2: Guardians of Immortality 2012

---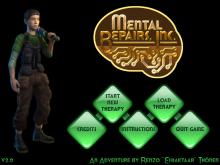 Mental Repairs, Inc. 2008

---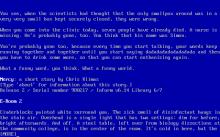 Mercy 1997
When the next smallpox pandemic comes, none of our society's hubris will soften its devastating public health impact. You inhabit the shoes ("play" is the wrong word entirely) of Dr. Peter Basham, in gentler times a pediatrician, working overtime to process the hideous and deformed smallpox victims, racked with pain,...
---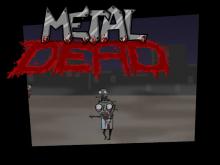 Metal Dead 2011

---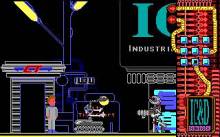 Metropolis 1987
Metropolis is the city of the future, founded in 5067. You are a security agent for the software company IC&D and your adventure is about to begin. Solve ten different crimes and voyage the city through a series of "Zoomtubes". Just don't give out your M.U.M. code to ANYONE! The game...
---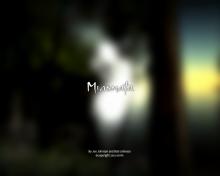 Miasmata 2012

---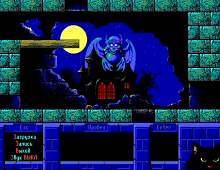 Mick 1994
One of the finest examples of an action-adventure hybrid, Mick is an ambitious and clever game from DOKA, a Russian developer. You play a young boy who has been transformed into a snail by an evil witch. Cast down into the dank dungeons, you must find your way out, rescue...
---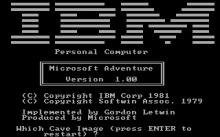 Microsoft Adventure 1981

---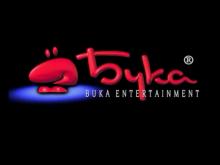 Midnight Nowhere 2002
Mightnight Nowhere is a point-and-click horror story from the developers of Jazz and Faust, Russia's Saturn Plus. The adventure begins as players take the leading role of a man who has just awakened in a morgue, surrounded by unceremoniously strewn cadavers, with no recollection of who he is or why...
---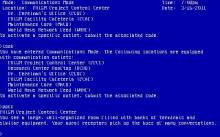 Mind Forever Voyaging, A 1985
In A Mind Forever Voyaging, you're a man named Perry Simm who learns he's actually a computer called PRISM -- and his entire life an illusion. Programmed to simulate the future, you've been chosen to determine how a senator's plan for America will affect a North Dakota city -- and...
---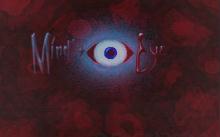 Mind's Eye, The 2005
The Mind's Eye is an excellent freeware adventure game that is reminiscent of Amnesia and Sanitarium. The plot: "...your name is Noah, at least that's what you are told. You awaken in a dank padded cell with no memories of your past and no idea why you are in a sanitarium....
---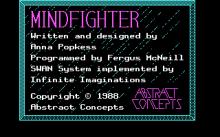 Mindfighter 1988
The computer game of an Anna Popkess book (which was originally bundled with the game) uses an interactive fiction System Without A Name, or SWAN for short. It's set in a post-apocalyptic world of guards desperately attempting to retain order over mobs of genetically-mutated thugs, with extensive use of the...
---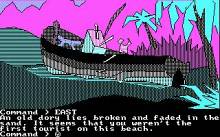 Mindshadow 1984
Even though the game has graphics, Mindshadow is still a text-based adventure. And, as such, its second rate parser really hurts it in terms of playability. During the tutorial sequence, Mindshadow boasts about its powerful and versatile parser that allows you to use complete and complex sentences. The way it's portrayed...
---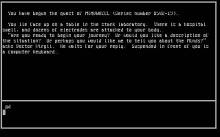 Mindwheel 1984
Written by no less than future U.S. Poet Laureate Robert Pinsky, Mindwheel is one of several attempts throughout computer game history to imbue Infocom-style adventure games with literary importance. On a quest to save the world by finding the core of human consciousness, you journey inside the minds of a...
---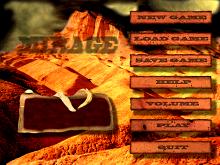 Mirage 1995
In the 19th century a young cavalryman gets raided. The robbers kidnap his girlfriend Jenny and now she is about to get sacrificed by a cult. Now the player has to rescue her and bring the culprit to justice. While searching the desert. Then he finds some odd balls, steps...
---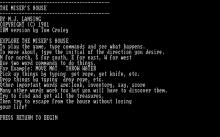 Miser's House, The 1981
The Miser's House is a text adventure in which the player explores the Miser's House. The game is low on text and features relatively simple puzzles which makes it accessible to first time adventurers. There are no initial goals given other than the urge to explore the house and the...
---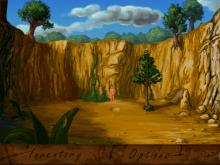 Missing on Lost Island 2000
Verschollen Auf Lost Island is touted as an old school adventure game, and that is no lie. It looks and plays like something from 1992 and yet it was released just this year. Despite the plethora of companies involved in its development and publication, it smacks of homemade through and...
---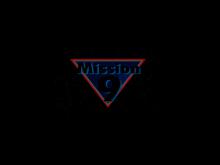 Mission 9 1995
You are aboard the DSC Littrow, a spaceship with an attached cargo ship of the Pentland Mining Group. You are on your way to Processing Plant 3 in orbit of Helicon 4, but it won't be an easy journey. You will be hit by an asteroid and attacked by an...
---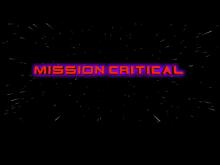 Mission Critical 1995
Legend is one of those companies that you can trust. Almost every one of their text/graphic adventure games is guaranteed to give you your money's worth. They're known for producing some of the funniest games ever made like Eric the Unready and adapting fantasy novels, such as Death Gate, into...
---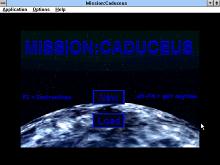 Mission: Caduceus 1997
On your way to deliver plague supplies to the medical station Caduceus, you crash on a strange uncharted planet. Can you repair your ship and rendezvous with the Caduceus before itís too late? ...
---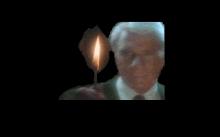 Mission: Impossible 1991
Not to be confused with similar-sounding Impossible Mission action game from Epyx, Mission: Impossible is the adventure game that puts you in command of a 4-man spy team. You can control separate members, ordering them to do different things at once. In fact, the spies *must* be given individual orders...
---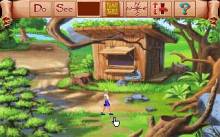 Mixed Up Fairy Tales 1991
Bookend has been mixing up Bookwyrm's fairy tales and you have to set things right by aiding well known fairy tale characters such as Cinderella and Snow White. To set things right, you will need to go around acquiring objects, such as Jack's magical beans, to give to Jack so that...
---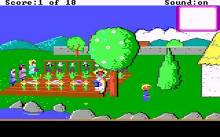 Mixed up Mother Goose 1987
Mixed-Up Mother Goose encourages children to solve 18 of Mixed-Up Mother Goose's nursery rhymes while teaching children management and problem solving skills. These Nursery rhymes include Little Miss Muffet, Peter Peter Pumpkin Eater, Hey Diddle Diddle the Cat with the Fiddle, Little Bo Peep, Hickory Dickory Dock, and a range...
---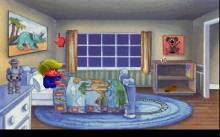 Mixed-Up Mother Goose VGA 1991
This is a totally rewritten version of the original Mixed Up Mother Goose, featuring enhanced MIDI soundtrack, VGA graphics, complete digitized speech along with improved animations and a few other goodies. ...
---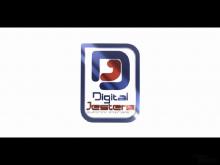 Moment of Silence, The 2004
The Moment of Silence is a third-person graphic adventure of European origin, developed by Germany's House of Tales (Mystery of the Druids). The 2005-released game is set in New York City, about 40 years in the future, where players take the role of an unassuming government propagandist who stumbles across...
---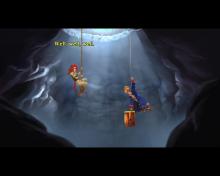 Monkey Island 2: LeChuck's Revenge - Special Edition 2010
Monkey Island 2 receives a 2010 presentation with this enhanced re-release. As with 2009's The Secret of Monkey Island: Special Edition, fans of the humorous pirate game can switch between the original, emulated version and the remake at any point during play. In addition to the high-definition graphics, revamped musical...
---