Adventure Games #26
Search a Classic Game: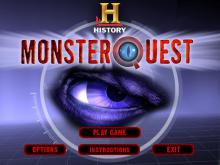 MonsterQuest 2008

---
Monsters of Murdac 1987
Offering adventure in a world of , Murdac is an abandonware developed by and pusblished by Topologika Software, Ltd.. Released in 1989, you wander around in a perspective. ...
---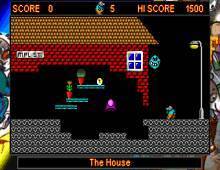 Monty on The Run 2001
Monty on the Run is the excellent fanmade PC conversion of the third and arguably best in Gremlin's popular Monty Mole series of action/adventure hybrids that never made it to the PC. The review in Spectrum games magazine Crash says it all about what gives Monty on the Run a...
---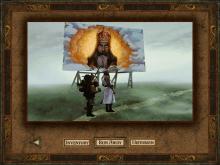 Monty Python & the Quest for the Holy Grail 1996
Help Arthur and his Knights Of The Round Table retrieve the "most holy of Grails" in 7th Level's Monty Python And The Quest For The Holy Grail. Guiding the legendary King Arthur himself, players first must find knights who will join their cause. Then, just as in the film, the...
---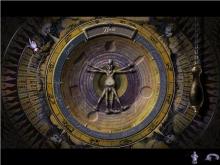 Monty Python's The Meaning of Life 1997
Irreverent. Tasteless. Mind-boggling. Giddy. Perplexing. Comedic. Weird. Different. Funny. No matter how you label it, there's a part of Monty Python's The Meaning of Life that fits just about any niche you might want to shove it in, including the trash bin or the high throne of honor on your...
---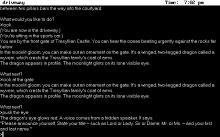 Moonmist 1986
In Moonmist, you are a famous young American detective. An old friend, Tamara Lynd, has written you a letter (included in the package), asking for your help. And so you have travelled to England to test your detective skills. As the story begins, you are outside Tresyllian Castle - the old,...
---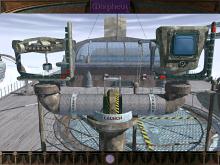 Morpheus 1998
Playing Morpheus is like walking through an old and scary abandoned house and the mystery unfolds with each step you take through a strange abandoned ship. Beginning as a rather colorless and desolate journey, the intelligent storyline and interesting theme evolves into a vibrant and magical atmosphere, despite a few...
---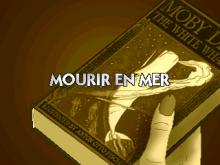 Mourir en Mer 2002
A short but sweet freeware adventure game from a lone French developer who goes by the handle of Dorcan, Mourir en Mer (To Die at Sea in English) is a great amateur game that showcases the breadth of subjects that adventure games can handle effectively. Although it is a small...
---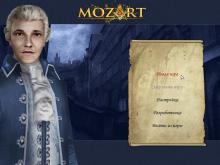 Mozart: The Conspirators of Prague 2009

---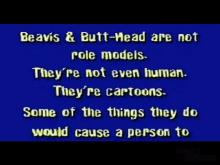 MTV's Beavis and Butt-Head: Do U. 1998
Anyone who spent more than five minutes watching MTV during the 1990s should know of Beavis and Butt-Head, those two teenage delinquents from Highland High School. Their sense of humor is mindlessly puerile yet, at the same time, so subversive and funny that you often just can't help sniggering at...
---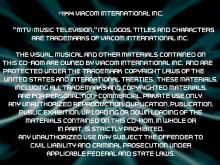 MTV's Club Dead 1994
Club Dead's story is set in a nightmarish cyberpunk future. You play Sam Frost, a felon who has been sprung from prison by the bigwigs of the corporation that owns the prison in order to work as a "cyberplumber" in their fancy resort hotel, the Alexandria . The Alexandria caters...
---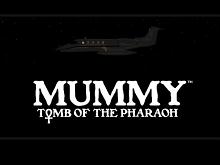 Mummy: Tomb of the Pharaoh 1996
It's the chance of a lifetime! You've been working for the National Mining Corporation (NMC) as a facilitator for years, usually dealing with smooth operating diplomats from all over the world. But now, the guy in charge of NMC's Egyptian mining operations is having trouble -- details are sketchy. Is...
---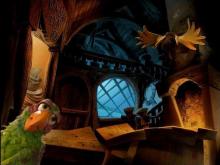 Muppet Treasure Island 1997
A children's adventure game that is fun for all ages. The game is based on the Muppet Treasure Island movie. The game is divided into 4 parts. In each part there are a number of tasks to complete which are fairly simple. There are 2 hours of full-screen video featuring...
---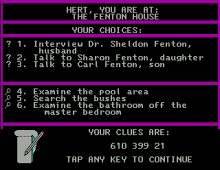 Murder by The Dozen 1983
Become a police detective and solve 12 murders in Micropolis. Players interview witnesses, gather evidence, and sift through lab reports to get the clues they need to solve each case. Each action, particularly traveling between locations, adds time to the game clock. One to four people can play, competing to see...
---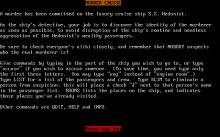 Murder Cruise 1990
Murder Cruise is a fun little murder mystery game that plays more like a game of Clue Master Detective than an interactive fiction title. Your job as a detective is to arrest the killer on board the S. S. Hedonist as soon as possible by thoroughly exploring the ship, eliminating...
---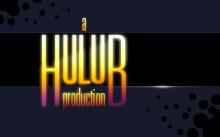 Murder in a Wheel 2007

---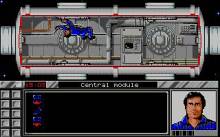 Murder in Space 1990
Murders in Space is the sequel to Murders in Venice, an adventure game that is played in a first person perspective. Now, we have Murders in Space, a 3rd-person perspective mystery that has you trying to solve a crime in deep space. You do this by asking questions and being...
---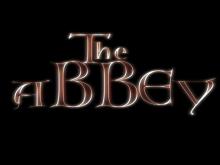 Murder in the Abbey 2008
Murder in the Abbey is a classically styled point-and-click adventure game in which players, appropriately enough, investigate a series of mysterious murders in a medieval abbey. Sent by The Vatican to investigate the crimes, Leonardo and his assistant Bruno travel through approximately 60 locations interviewing people and collecting clues in...
---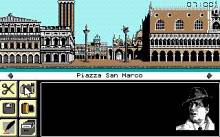 Murder in Venice 1990
Terrorists plotting against the city of Venice have set a five-hour deadline - as a private detective, it is your job to stop them in that time frame. Motion in this mouse-controlled adventure is achieved by clicking on directional arrows, but pay attention to everything you see. You carry an organiser...
---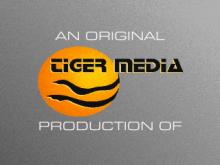 Murder Makes Strange Deadfellows 1991
Another hard to find game from the same company that developed The Case of the Cautious Condor. In this murder mystery you guide Nick, great-nephew of the late Randolph Steere, through the rooms of the haunted Steere mansion. Nick aims to find out where is the last Randolph's will, and how...
---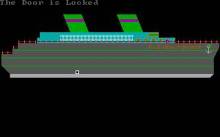 Murder on The Atlantic 1988
Murder on the Atlantic is a fun murder mystery with a cliche murder-on-the-ship plot that develops into a solid game of logical deduction and timing. Clues and evidence must be pieced together to determine the culprit. Unfortunately, the heavy reliance on precise timing and included documentation (included in game file),...
---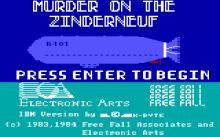 Murder on The Zinderneuf 1984
The year is 1936. You are in flight on the dirigible Zinderneuf, and a murder has just been discovered! As the only detective on board the ship, it is your job to discover who the murderer is before landing. The game is played from a top down view of the...
---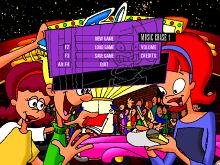 Music Chase 1: The Music In Me 1995
Shaken by the loss of Octave Fingertips, her musical director, the very talented Julia decides to have her body frozen at the height of her career so she can stay there until the ideal director can be found. But, he must have the music in him! To save Julia you...
---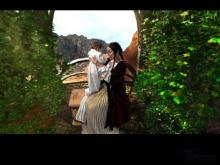 Myst 3: Exile 2001
After solving the mysteries of Myst and Riven: The Sequel to Myst, the universe was seemingly brought into a state of peace. Unfortunately, the newfound harmony would only last so long. An enraged individual is seeking out vengeance on Sirrus and Achenar, the two men responsible for destroying his homeland....
---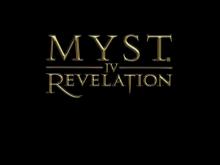 Myst IV: Revelation 2004
After adventuring through the ages, gamers return to the original realms of Myst in Revelation, the fourth full title in the series. Since the breakthrough release of the first Myst game in 1994, fans have visited countless alternate dimensions and surreal realms. Yet despite their many discoveries, one question has...
---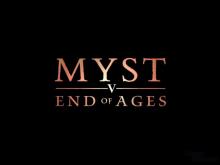 Myst V: End of Ages 2005
Billed as the final chapter in the influential graphic adventure series, End of Ages is designed to bring Myst full circle, by offering contemporarily impressive graphics and a return to (relatively) straightforward exploration-based gameplay. Beginning right where the 1994 original left off, the game leaves players alone on the surreal...
---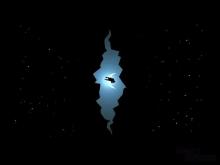 Myst: Masterpiece Edition 1999
One of the computer industry's best-selling games at over five million copies sold, 1993's influential Myst receives a modern update with this "Masterpiece Edition." The first-person graphic adventure, largely credited with ushering in CD-ROM technology, features the same cryptic puzzles, eerie locales, and minimalist interface found in the original computer...
---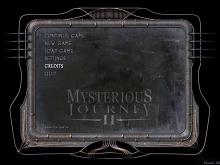 Mysterious Journey 2: Chameleon (a.k.a. Schizm 2) 2003
Mysterious Journey II: Chameleon puts players in the shoes of Sen, a young man who wakes up in a cryogenic storage pod with no memory of how he got there. Sen is on a space station orbiting a deserted world named Sarpedon. Players will explore several new worlds with the...
---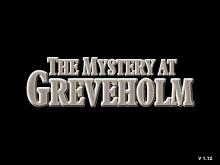 Mystery at Greveholm, The 1997
The Mystery at Greveholm is a simple adventure game for kids, based on a popular Swedish kids' Christmas television show made in 1996. The game is the first in a series of games for kids based on the show. You are in castle Greveholm, where the legend says that a spaceship...
---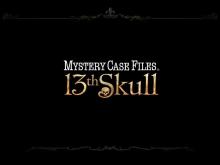 Mystery Case Files: 13th Skull 2011

---