Adventure Games #19
Search a Classic Game: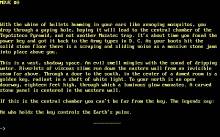 Indiana Jones in: Revenge of The Ancients 1987
Hack your way through the steaming, tangled Mexican jungle. Fight off the onrush of vertigo as you grope through the treacherous, tunnel maze in the treasure-laden Tepotzteco Pyramid. Tighten your grip as you dangle from the wing of an airborne World War I DeHavilland. Whatever it takes, INDIANA JONES, you...
---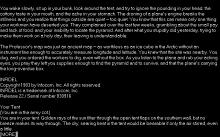 Infidel 1983
You've been marooned by your crew in the vast wasteland of the Egyptian Desert. The burning heat causes you to think you are a brave explorer of fortune, but you have already been branded an Infidel. You are more likely to starve to death than finding the gold and riches...
---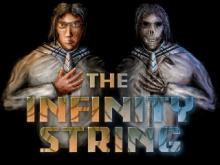 Infinity String, The 2007

---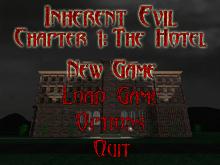 Inherent Evil: The Haunted Hotel 1999
Your parents were brutally murdered (or were they?) 20 years ago in the hotel they owned -- the Reed Hotel. Fortunately, you and your brother escaped the clutches of the murderer but now your brother has returned to the hotel with designs on restoring and re-opening it. As fate would...
---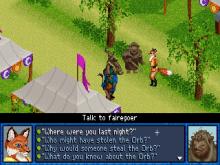 Inherit the Earth: Quest for the Orb 1994
Inherit the Earth: Quest for the Orb was an adventure game originally developed by The Dreamers Guild and released for DOS in 1994. In 2003, Wyrmkeep Entertainment acquired the rights to republish the game and updated it for Windows compatibility. The re-release also included a new digital audio score of...
---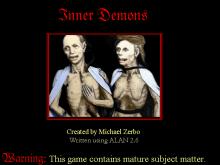 Inner Demons 1996
Inner Demons is a shareware text and graphics adventure game designed for entry level players of games of this type. It comes with the warning that it contains graphic descriptions of violence and may not be suitable for young children. The player is put into the mind of a madman and...
---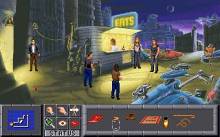 Innocent until Caught 1993
Innocent until caught is a graphic adventure game with an icon-based point-and-click interface. Jack T. Ladd is a thief, his hunting-ground is the whole galaxy, and at the moment, he's in big trouble. He's got 20 days to pay his taxes - or else the interstellar tax agency will hunt him...
---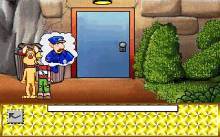 Inspector Gadget 1992
Dr. Claw has kidnapped UN members and replaced them with his robots. Your mission is to find and rescue these UN members, who are being held captive around the globe, then return to the UN building to save the world. This is an adventure game made for children, so its difficulty...
---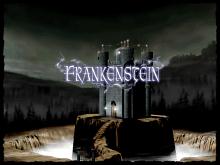 Interactive History of Frankenstein 1995
This masterpiece interactive multimedia title takes the player into the horrifying world of Frankenstein, the scariest monster ever introduced in the history of horror drama, created by actor/writer, Boris Karloff. As you start the game you find yourself standing in a corridor just outside Dr. Victor Frankenstein's secret laboratory. You...
---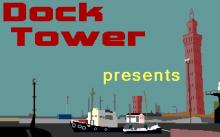 Invincible Island 2005
A polished remake of an oldie Spectrum ZX computer game, Invincible Island is a fun entry in Retro Remakes' One Switch Competition. The plot: an evil man named Xatro left seven parchments on Invincible Island, awaiting discovery by intrepid adventurer. To find the scrolls, you have to climb mountains, explore...
---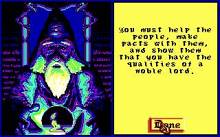 Iron Lord 1990
Iron Lord is an action/adventure in the middle ages, with hand-drawn graphics. After returning from journeys far away, you find your ancestral castle in ruins, and hear rumors that a huge army is marching towards your land. Your only hope is to raise an army and fight back, but after your...
---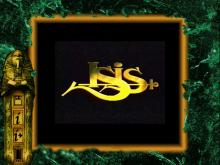 Isis 1996
Isis reminded me a bit of The 7th Guest for the way you click and move about the landscape. Isis's controls are a bit more problematic, though. Some areas are forbidden to you even though they look accessible. Most of the items aboard ship are fairly accessible, and it is...
---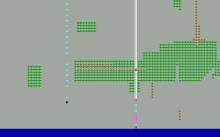 Island of Danger 1991
When the pirates of mad Emperor Louis the 30th capture your best friend Jean you must venture through to the 7th Island of Danger to rescue him. By using your heavily armed hovercraft you must blast through the seven islands by destroying the armed and armored missile towers. The ASCII graphic...
---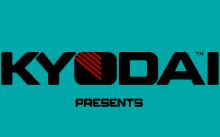 J.B. Harold in: Murder Club 1991
A detective simulator, you play the role of J.B. Harold, who must investigate the murder of a wealthy businessman and bring the murderer to court. You have to do all the work a real detective would do: find clues, gather evidence, interrogate suspects, establish the motive for the crime -...
---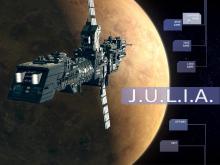 J.U.L.I.A. 2012

---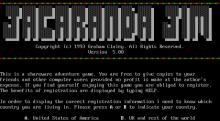 Jacaranda Jim 1987
Crashing your spaceship on a strange planet and formulating some sort of escape plan is a longstanding convention in science fiction literature, film and games. This game begins with Jacaranda Jim's spaceship crashing on Ibberspleen IV and there the conventions evaporate: his antagonists? A fleet of homicidal beechwood armchairs. It's...
---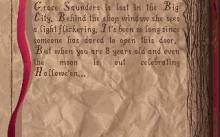 Jack in The Dark 1993
Between the original Alone in the Dark and its sequel, Infogrames has released a small, almost unknown teaser game called Jack in the Dark. Unlike the rest of the titles in the series, this game does not feature Edward Carnby or Emily Hartwood. Rather, this game stars Grace Saunders, the...
---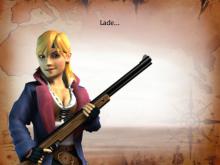 Jack Keane 2007
Jack Keane is a classically styled graphic adventure game, with a colonial era storyline and a post-modern sense of humor. The game features stylized characters in 3D environments. Players guide a dashing but danger-prone guy named Jack through a convoluted escapade involving sailing ships, an out-of-his-league young woman, an...
---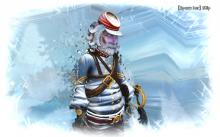 Jack Keane 2: The Fire Within 2012

---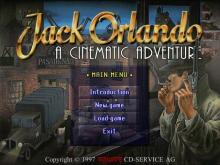 Jack Orlando 1997
Jack Orlando is a point-and-click game. The graphics are hand drawn. In the game you are Jack Orlando, a private detective in the 1930's in the US. He's got 48 hours to solve a murder. There are lots of people to speak to and there are more than 200 scenes...
---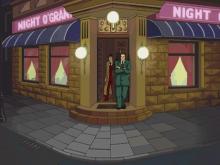 Jack Orlando: A Cinematic Adventure 2001
This re-release of the 1998 graphic adventure features a story of intrigue and mistaken identity, which plays out through characters and scenery hand-drawn by professional animators. The 2D adventure allows gamers to take the role of the scruffy private investigator Jack Orlando, who unexpectedly finds himself the prime suspect in...
---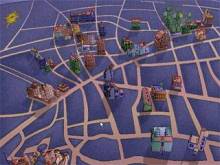 Jack The Ripper 1995
Back in 19th Century England, one man was able to kill and kill again without ever been caught. That man was Jack the Ripper. Now, the player is a Scotland Yard detective on the trail of this famous killer. He must converse with suspects, highlighting any important information that could...
---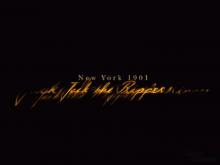 Jack the Ripper 2004
Jack the Ripper takes place in a seedy district of New York called Low Side. Jimmy Palmer, a young reporter, has been writing a series of articles about several brutal murders in the district. Little does he know that he's investigating the infamous London serial-killer known only as Jack the...
---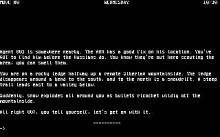 James Bond 007 in: A View to A Kill 1985
You are James Bond 007 and you must stop Max Zorin from destroying Silicon Valley and dominating the microchip market. If you fail, Max Zorin will flood Silicon Valley by creating a major earthquake. The gameplay is similar to Goldfinger but it doesn't follow the movie as closely. The game...
---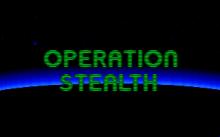 James Bond: The Stealth Affair (a.k.a. Operation Stealth) 1990
This game is a graphic adventure game with a point-and-click interface. My profession? I work in... well... the information business. Oh no, spy is such an ugly word. I prefer the term "special agent". No, I cannot talk about my mission, for obvious reasons. Only so much: You probably heard of...
---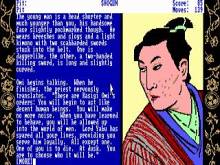 James Clavell's Shogun 1989
As an adaptation of a novel, Infocom's James Clavell's Shogun is an excellent work. But as a game, it's a fairly bad failure. The game has the distinction of being one of only three Infocom games with graphics and, for most part, uses them (sparse though they might be) simply to...
---
James Patterson: Women's Murder Club - A Darker Shade of Grey 2007
The second entry in the Women's Murder Club series, A Darker Shade of Grey is designed to expand upon the previous title's traditional hidden object gameplay by including casual adventure elements such as dialogue, characters, and a point system. Players once again act as members of the all-female mystery-solving quartet,...
---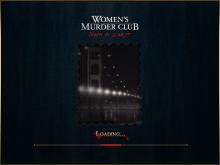 James Patterson: Women's Murder Club - Death in Scarlet 2008
The first in a planned series of casual games based on the novels by best-selling author James Patterson, Women's Murder Club puts players in the shoes of the group's four founding members. Gamers can play as detective Lindsay Boxer, crime reporter Cindy Thomas, medical examiner Claire Washburn, and assistant...
---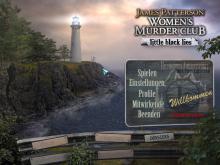 James Patterson: Women's Murder Club - Little Black Lies 2010

---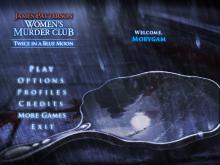 James Patterson: Women's Murder Club - Twice in a Blue Moon 2009
The third PC game based on James Patterson's best-selling mystery novels,Twice in a Blue Moon once again finds gamers in the shoes of a group of inquisitive urban women who use their unique talents to solve San Francisco's most puzzling homicides. This time, a diabolical killer is reenacting murders from...
---