Adventure Games #35
Search a Classic Game: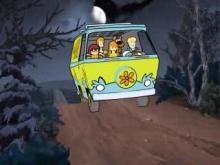 Scooby-Doo!: Mystery of the Fun Park Phantom 1999
Scooby-Doo! Mystery of the Fun Park Phantom by South Peak Interactive is a fairly good game for children. It tries to capitalize on the somewhat regained popularity of Scooby-Doo and the gang by placing them in a new adventure. The game is a mixed bag, succeeding in some areas while...
---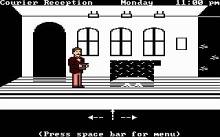 Scoop, The 1989
You play as reporter for a big city newspaper. Recently, a rival reporter was found stabbed to death in a phone booth. Your job is to travel around the city following suspects, listening in on conversations, and even searching in their homes when they're away. Based on an Agatha Christie...
---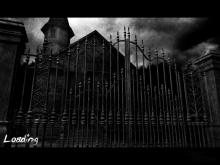 Scratches 2006
A 1960s tale of betrayal and death comes back to haunt the owner of Blackwood Mansion, in this first-person, point-and-click-style "horror adventure" from Got Game Entertainment. In the role of new owner Michael Arthate, players become enthralled with the lingering mysteries of former resident James Blackwood, and his wife Catherine,...
---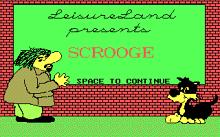 Scrooge 1991
First in Leisuresoft's "Leisureland" adventure game series, Scrooge is an easy adventure games starring Ebenezer Scrooge, the miser millionnaire who lived in the 19th century. Scrooge has a fun premise: it's your job to convince Scrooge to give more than he takes on Christmas day. gamesplay involves selecting which items...
---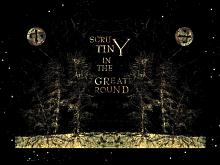 Scrutiny In The Great Round 1995
Enter a magically interactive dreamscape through which you wander and make astonishing discoveries. Or just relax and savor the paintings, poetry and music that ebb and flow at your command. Navigate through a banquet of interwoven images, metaphoric icons, audible symbols, and words. Most software titles merely allow you to...
---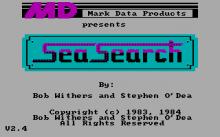 Sea Search 1984
In Sea Search you must find several treasures throughout this aquatic adventure. It will require deep sea diving and a little digging to find them all. You will need to elude several dangers from pirates to man eating sharks or become fish bait. When the game was first released it was...
---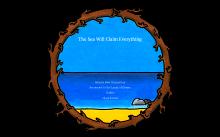 Sea Will Claim Everything, The 2012

---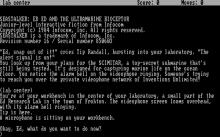 Seastalker 1984
You must save the Aquadome! But is it in more danger from an inside traitor, or a vicious sea monster? As a famous inventor and scientist, you will use your inventions and skills to save the day. ...
---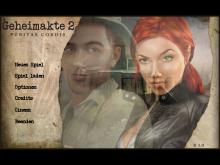 Secret Files 2: Puritas Cordis 2008
This sequel to the 2006 graphic adventure Secret Files: Tunguska once again finds gamers in the role of Nina Kalenkow as she investigates the origins of a series of seemingly natural disasters. When Nina learns that the incidents are not natural, but in fact the work of a secret society...
---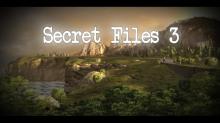 Secret Files 3 2012

---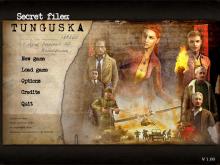 Secret Files: Tunguska 2006
Secret Files: Tunguska is a point-and-click adventure game in which players follow the story of Nina Kalenkov, daughter of a famous scientist. The tale begins with the scientist's unexplained disappearance, following the "Great Siberian Explosion" that took place near Russia's remote Lake Baikal on the morning of June 30, 1908....
---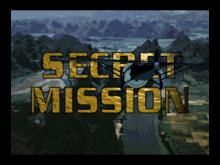 Secret Mission 1996
Secret Mission plays in Opalia, a small kingdom in south-east Asia in the 1950s. Because of its geographical position the two superpowers, the USSR and the USA, are highly interested in the country. Their agents have destabilized the country, and local rebels, led by Prime Minister Vishaka, plan to assassinate...
---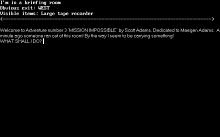 Secret Mission AKA: Mission Impossible Adventure 1979
This is adventure #3 in Scott Adam's text adventure series. It takes place in a nuclear power plant. You must race against time to fulfill your mission or the reactor may be doomed. You use one or two word commands to move around and manipulate objects. ...
---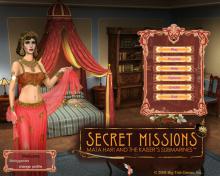 Secret Missions: Mata Hari and the Kaiser's Submarines 2008

---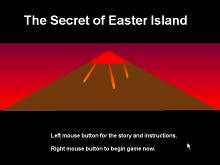 Secret of Easter Island, The 1996
Save the people of Easter Island by returning a sacred stolen statue to the volcano godís altar before the volcano erupts. ...
---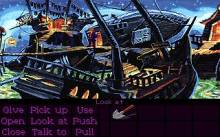 Secret of Monkey Island 2, The 1992
Young swashbuckler Guybrush Threepwood returns in this sequel to 1990's The Secret of Monkey Island. Unfortunately for him, evil ghost pirate LeChuck has returned as well. Fame and fortune seeker Threepwood sets his sights on the mysterious treasure of Big Whoop, which is rumored to have special powers -- powers...
---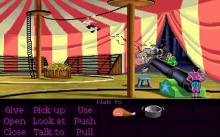 Secret of Monkey Island, The 1990
Help a scrawny lad named Guybrush Threepwood realize his lifelong dream of becoming a swashbuckling pirate in this tongue-in-cheek adventure from LucasArts. Starting in a place called Melee Island, young Threepwood must complete three trials before he can become a booty-seeking buccaneer: mastering the sword, mastering the art of thievery,...
---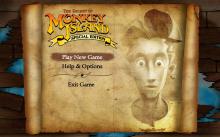 Secret of Monkey Island, The: Special Edition 2009
Featuring hand-drawn graphics presented in 1080i, a remastered musical score, and controls designed to be more intuitive, The Secret of Monkey Island: Special Edition lets a new generation of players experience one of gaming's most revered graphic adventure franchises. Help a scrawny lad named Guybrush Threepwood realize his lifelong dream...
---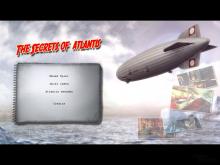 Secrets of Atlantis, The: The Sacred Legacy 2006
Released in North America by the point-and-click experts at The Adventure Company, Noblis' The Secrets of Atlantis returns players to 1937, for an international tour on the massive dirigible, The Hindenburg. In the role of a young aeronautical engineer named Howard Brooks, players need not worry too much about the...
---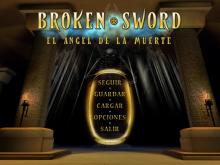 Secrets of the Ark: A Broken Sword Game 2006
American lawyer George Stobbart, who has an amazing knack for meeting beautiful women and getting embroiled in international mysteries, returns for a fourth adventure in Broken Sword: Angel of Death. Stobbart finds himself on the trail of a powerful artifact after a frantic woman looking for his help mysteriously disappears....
---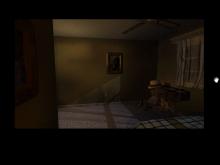 Secrets of the Luxor 1996
You're an archaeologist exploring an ancient pyramid in this Myst-like adventure. You've discovered evidence of a powerful artifact left behind by an advanced civilization, and you have to prevent it from falling into the wrong hands. As you explore the pyramid and solve puzzles, you will travel across time and...
---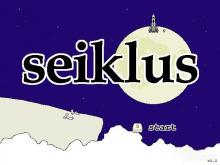 Seiklus 2003
Seiklus is a superb adventure game that is hard to describe. Imagine a cross between Out of This World, Below the Root, and Super Mario, and you will have a vague idea of what the game is like - although you would have to play it to see how unique...
---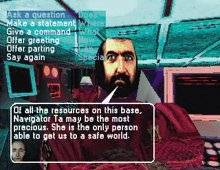 Sentient 1997
You are sent to investigate an outbreak of radiation sickness aboard the space station Icarus, but once aboard, you realize your primary objective is the least of your worries. The captain has been murdered, an assassin threatens a visiting senior Senator, and a power struggle arises as the station careens...
---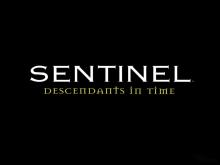 Sentinel: Descendants in Time 2004
Sentinel: Descendants in Time is a surreal, first-person adventure from Detalion, the developer of Schizm: Mysterious Journey and its sequel. In Sentinel, players take the role of Beni, who sets out to explore the ancient ruins of a long-extinct civilization, hidden deep within a network of mysterious caverns. Upon entering...
---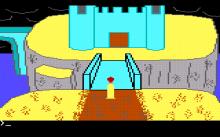 Serguei's Destiny 2001
An evil sorcerer, Blackmagic took over a village named Jolimy. Serguei must build up his power by solving mini quests. Then he can fight Blackmagic. The player uses the arrow keys to make Serguei walking and type any commands to make some actions. "open door", "get star" and so.. The F6 key...
---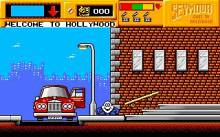 Seymour Goes to Hollywood 1993
Seymour goes to Hollywood to star in his first motion picture. As he arrives in his limousine, he soon discovers that the Dirk, the studio manager, has disappeared in Miami. Seymour must start production of his film by himself. Seymour Goes To Hollywood is a platform action game similar to Dizzy,...
---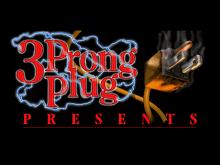 SFPD Homicide / Case File: The Body in the Bay 1995
You play the role of a homicide detective, investigating a case with next to no clues or leads. From the beginning (identifying the body) to the end (naturally, catching the bad guy), this game is real. As you discover each new clue from interviewing the dozens upon dozens of people,...
---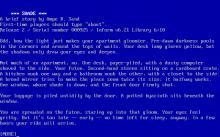 Shade 2000
Mmm. Games that aren't what they seem at first. Except that this one, I already had a feeling wasn't going to be what it was presented at first, simply from the quality. I have to say, with all due respect to Zarf, that I was a bit surprised to discover he...
---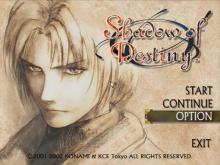 Shadow of Destiny (a.k.a. Shadow of Memories) 2002
In this murder mystery from the creator of Silent Hill, it is you who has been murdered. You play a man named Eike Kusch who has been killed, but then strangely sent back in time to discover the mystery of his own death and try to prevent it. In order...
---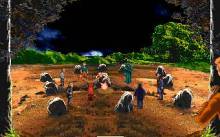 Shadow of The Comet 1993
Call of Cthulhu: Shadow of the Comet ultimately hangs it hat of success or failure on how much you, as the player, enjoy the central storyline. It's a graphic adventure that relies more on content than putting on a pretty face. If you're looking for glitzy graphics and inspiring sound,...
---