Adventure Games #21
Search a Classic Game: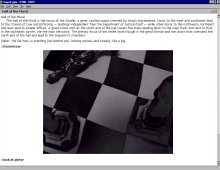 Kaged 2000
Kaged is a stylish, superbly written game of alternate history that is a worthy winner of the 2000 Interactive Fiction Competition. After impressing the judges with science fiction thriller Babel, Ian Finley returns with an excellent futuristic vignette that is strongly reminiscent of George Orwell's classic "big brother" novel 1984,...
---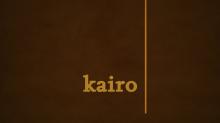 Kairo 2012

---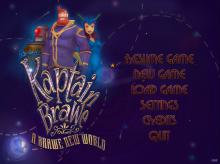 Kaptain Brawe: A Brawe New World 2010

---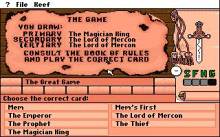 Keef The Thief 1989
You play Keef the Thief, a promising young thief who finds himself on the outskirts of the Mercon the Merchant City. Considering the penalty of thievery is the removal of certain body parts, our young hero must be careful in his profession and ultimately (among others) train himself to access...
---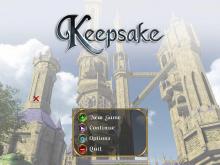 Keepsake 2005
Keepsake is an adventure game starring a magic apprentice named Lydia, who journeys to the prestigious Dragonvale Academy to continue her studies. Upon her arrival, Lydia is surprised to find her best friend, Celeste, missing along with the university's staff. The mystery deepens when Lydia discovers the treasured keepsake she...
---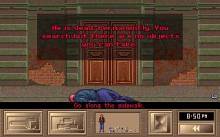 KGB (aka Conspiracy) 1992
Your name is Maksim Mikhailovich Rukov and you've been promoted to rank of Captain in the Soviet Military Intelligence elite unit Spetsnaz. Along with the promotion came a transfer to Department P, KGB facilities in Moscow. You're fluent in English, Arabic and Spanish and have probably reached your terminal rank...
---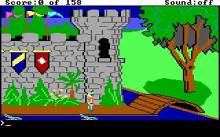 King's Quest 1 1986
You are Sir Graham, a brave and courageous knight, who's dying king requests you retrieve three lost treasures from the land of Daventry. The heirless king promises the throne to you if you can return the three treasures, thereby restoring the kingdom of Daventry. In his quest, Sir Graham will meet...
---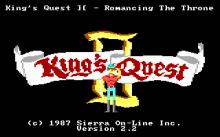 King's Quest 2: Romancing the Throne 1987
This game began my love affair with Sierra On-Line (metaphorically speaking, of course). The puzzles are thought-provoking, the plot twists keep you on your toes (Oh no! Here comes the evil witch Hagatha! Jump into the lake!), and the narrative has just the right amount of comedy to be funny,...
---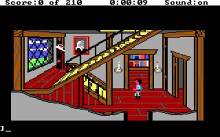 King's Quest 3: To Heir is Human 1986
King's Quest 3: To Heir is Human successfully captured the essence of the King's Quest world. At first, you might find yourself saying "What the heck does this have to do with King's Quest?" and it isn't until the very end of the game that it really becomes evident. The...
---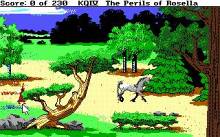 King's Quest 4: The Perils of Rosella 1988
King Graham and Queen Valanice were glad to have their children back. Graham thinks that it is time to pass onto them his old adventurers' hat. When he throws it across the room, he suffers a heart attack and collapses on the floor, and he is carried off to bed....
---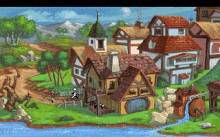 King's Quest 5: Absence Makes the Heart go Yonder 1990
King's Quest V: Absence Makes the Heart Go Yonder is an adventure game, and the first from Sierra to use a point-and-click mouse interface. Rather than typing commands on a keyboard to interact with the game world and use the arrow keys to walk around, King's Quest V instead simplifies...
---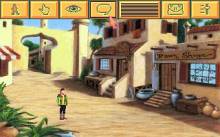 King's Quest 6: Heir Today, Gone Tomorrow 1992
In King's Quest VI, you play the role of Prince Alexander, as he desperately searches for Princess Cassima of the Land of the Green Isles, who is being held against her will by her captor, Vizier Abdul Alhazred. To successfully help him, he must travel between the Land's four islands...
---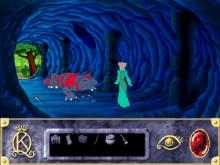 King's Quest 7: The Princeless Bride 1994
Queen Valanice of Daventry has always thought that getting married would be the best course of action for her daughter Rosella. However, the young princess seems to be more interested in adventure, recklessly following a mysterious magical creature into a whirlpool that eventually transfer herself and her mother to another...
---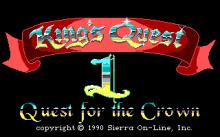 King's Quest I: Quest for the Crown VGA 1990
Ugh. King's Quest 1: Quest for the Crown (VGA REMAKE) is a game that never should have been made. Sierra On-Line, in an attempt to revitalize it's line of Quest games created King's Quest 1: Quest for the Crown (VGA REMAKE) among others, and the project was quickly dropped and...
---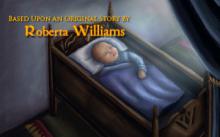 King's Quest III Redux: To Heir is Human 2011

---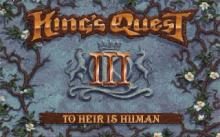 King's Quest III: To Heir Is Human 2006
It's been twenty years since the evil wizard Manannan first appeared on our computer screens, but now, thanks to the hard work and dedication of the team at Infamous Adventures, he's back! Kings Quest 3 : To Heir is Human was first released by Sierra On-Line back in 1986. As the...
---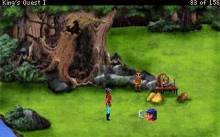 King's Quest: Quest for the Crown VGA 2001
VGA remake of the game made by AGD Interactive, a company made up of fans of the quest genre. And thus the greatest adventure saga of all time has been reborn. King's Quest: Quest for The Crown takes place in the land of Daventry, where you (Sir Graham) are called before...
---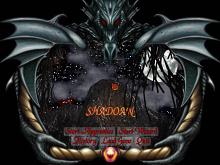 Kingdom II: Shadoan 1996
Kingdom II: Shadoan was created, conceived, and produced by Rick Dyer, designer of Dragon's Lair and Space Ace. The story takes place in an animated world reminiscent of Tolkien's work and is based on the arcade game Thayer's Quest. The story revolves around a quest by the main character Lathan...
---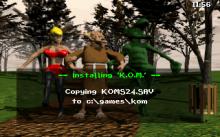 Kingdom O'Magic 1996
Kingdom O' Magic is an often funny, very conventional fantasy-adventure game that will remind many players of the Monkey Island games. There's no real story to Kingdom O' Magic, just a series of stand-alone quests and two goofy characters to play as. You can choose to play the easy Good...
---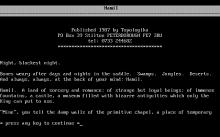 Kingdom of Hamil 1987

---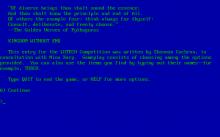 Kingdom Without End 2001
On the cusp of a breakthrough, Ministry funding from the National Board falls through for an unfashionable archaeological dig to the very origins of the Kharuen city-state. You play the project leader, illegally visiting the excavation site one last time under cover of darkness, using field tools of the future...
---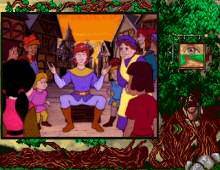 Kingdom: The Far Reaches 1995
In this adventure game, step into the shoes of Lathan Kandor, a young boy, to defeat the evil Black Wizard. Lathan will find help from his mentor, the mighty magician Daelon. Explore the fantasy lands of the Far Reaches and retrieve three of the five pieces of the ancient relic...
---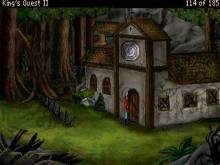 Kings Quest 2: Romancing the Stones VGA 2002
AGD Interactive released the final remake of King's Quest 2 in 2003, the same year that they put the finishing touches to King's Quest 1. The game continues the story of Graham, who has fulfilled the quest given to him by the late King Edward and has been crowned king...
---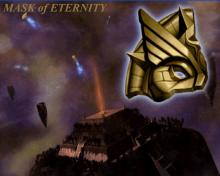 Kings Quest 8: Mask of Eternity 1998
Just when you thought it was safe to play another King's Quest game, designer Roberta Williams decided to change everything with the series' eighth and, perhaps, final installment. Featuring real-time combat, 3D graphics and a hero outside of the series' famous royal family, King's Quest: Mask of Eternity is a...
---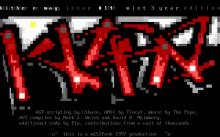 Kithe #14 1997
A vague game lurks in the background of this surreal library-cum-adventure; some articles and some areas convey keywords necessary, as in Beyond the Tesseract, for the nominal "completion" of the game -- but as in any good cave crawl, the reward here is really in thorough exploration. ...
---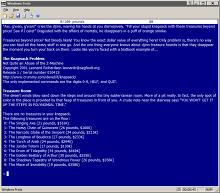 Knapsack Problem, The 2001
A fun Choose-Your-Own-Adventure style entrant in the LOTECHComp, although it's essentially just a clever implementation of a logic puzzle. As Mark Silcox points out, The Knapsack Problem is "...a dressed-up optimization problem rather than a game in any strict sense, this one nonetheless has its charm. You have to figure...
---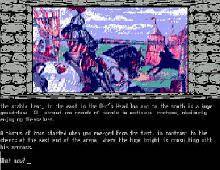 Knight Orc 1987
As Gringleguts the Orc, you swear revenge on all humankind for the treatment of your race. This game plays for real; EACH person and creature goes on about their daily lives as if they would be. So, if your at one area and you come back and that thing or...
---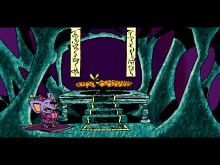 Koala Lumpur: Journey to the Edge 1997
Koala Lumpur: Journey to the Edge is the kind of game to which you must make a commitment. Cancel your plans, drink some coffee, and sit on a comfortable surface, because Koala's journey is not a quick or easy one. Journey to the Edge is filled with hidden clues, torturous puzzles,...
---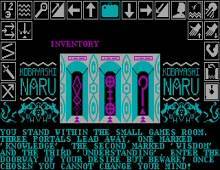 Kobyashi Naru 1987
Split into knowledge, wisdom and understanding sections, the Kobyashi Naru trial must be completed in order to gain immortal status. Collect the required objects from each one in this adventure game. The game offers pictures of each location and significant objects, and a textual description of each location, but beyond this...
---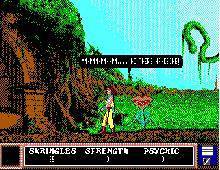 Kristal, The 1989
Become a swashbuckling pirate named Francis Drake and find the fabled Kristal Of Konos and return it to it's rightful resting place. TONS of added side adventures as well! ...
---