Adventure Games #17
Search a Classic Game: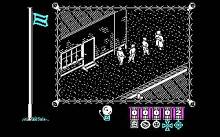 Great Escape, The 1987
The Great Escape is an isometric action-adventure game. Controlling a prisoner of war in a German camp, your goal is to break out undetected. There are numerous ways to freedom - back doors, cracked fences, even underground tunnels. However, you have to plan your escape while obeying the strict rules...
---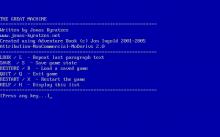 Great Machine, The 2005
The Great Machine is an allegory for thousands of years of cyclical human history (lessons unlearned, doomed to be repeated) embroiled in continuous military warfare and conflict wherever there are people; the cruel teeth of its gears oiled with the blood of young idealists and its furnaces fueled with the...
---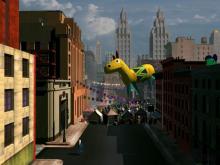 Grim Fandango 1998
What LucasArts tried to do with Grim Fandango was expand on the company's extensive collection of graphic adventure games by taking it to the next dimension, 3D. In the past, their games have been simple mouse based point-and-click entries with hand drawn backgrounds and 2D characters. This new direction the...
---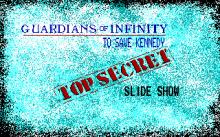 Guardians of Infinity: To Save Kennedy 1988
In 2087, a physicist, inventor of a time travel machine, assembles a group of Guardians to travel back in time and thwart the assassination of President Kennedy. Try to convince everyone that his life is in danger and have an actual face to face meeting with Kennedy. ...
---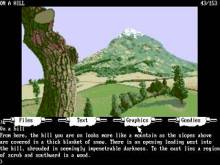 Guild of Thieves 1987
As a beginner and inducted into the "Guild Of Thieves", you must steal your way to the top - the Guildmaster is there to not only help you, but to make your life a living hell. Worst of it all is you're STILL in the land of Kerovnia.....if something makes...
---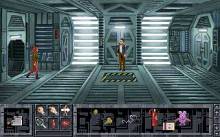 Guilty (a.k.a. Innocent Until Caught 2) 1995
This is a sequel to the Innocent Until Caught game with Jack T. Ladd as the main character. It looks a lot like its predecessor but it does bring some big improvements. The biggest one is bringing a new character into the game. The game starts with Jack's arrest. All of...
---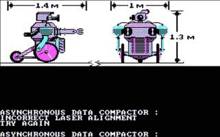 Hacker 1 1985
Hacker is an adventure/trading game based on what was then a unique idea. You're starting into the adventure as a real hacker would do, lacking information of what is to come, only driven by your ambition. Consequently, the game opens with a plain text screen, prompting you for the login...
---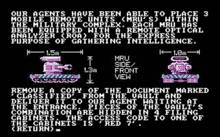 Hacker 2: The Doomsday Papers 1986
The original Hacker was a below-average maze game that I blasted for being incorrectly marketed as having something to do with WarGames-esque computer chicanery. Activision may have realized they bandied the term "hacker" about a little too brazenly, and have come up with a brilliantly creative idea for a hacking-based...
---
Hamlet 2010

---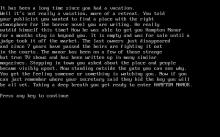 Hampton Manor 1992
You were thrilled to hear that a month stay was arranged for you in an old manor. For a horror novel author it was simply the ideal place to find inspiration and atmosphere for a new story, as the building itself had a story on its own: in the last...
---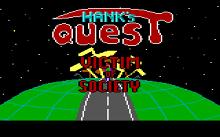 Hank's Quest: Victim of Society 2002
Hank's Quest is a fun fanmade graphical adventure game based on Sierra's AGI interpreter, similar to Police Quest 1, King's Quest III, etc. Depicting a teenager's life (typically the designer's) seems to be a popular topic for amateur adventure games, and Hank's Quest is no exception. You play a geeky,...
---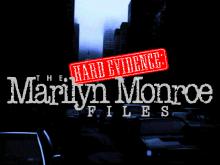 Hard Evidence: The Marilyn Monroe Files 1995
Could the results of the investigation into the death of Marilyn Monroe bring down the most powerful political family in America? Find out for yourself when you play this extraordinary interactive game from NOVELL, entitled, Hard Evidence: The Marilyn Monroe Files. With exceptional intrigue and a professionally written script, you...
---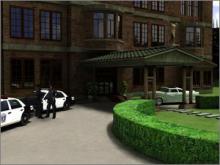 Hardy Boys, The: The Hidden Theft 2008
The Hardy Boys: The Hidden Theft finds the teenage detectives dredging up clues to the mysterious robbery of the Spencer Mansion vault. As the mystery expands, gamers must guide the brothers, voiced by Jesse McCartney and Cody Linley, on a quest that takes them from familiar locations such as the...
---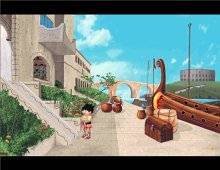 Hariboy's Quest 1996
Designed primarily for kids, Hariboy's Quest boasts attractive cartoon-style SVGA graphics and a fun cast of characters comprising all of Haribo's advertising mascots. The interface is very simple: left-click to look at or activate/interact with highlighted items, right-click to bring up the inventory (or interact with items in some cases), and...
---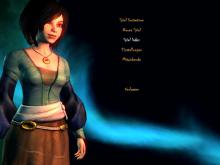 Haunted 2011
German developer DECK13 continues in the tradition of Ankh and Jack Keane with Haunted, a point-and-click adventure game in which players guide a singular protagonist through a cartoonish and comical series of events. This time it's Mary, a young homeless girl in 19th-century London, as she embarks on a search...
---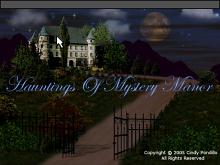 Hauntings of Mystery Manor 2005
As choices of source material for adventure games go, the humble website is an unusual one. The "Adventure Gamers Adventure Game" may be some years off yet, but in the meantime, a completed example is supplied by Cindy Pondillo, whose Hauntings of Mystery Manor is based on her own adventure...
---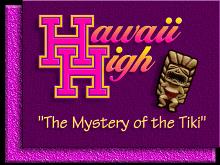 Hawaii High: The Mystery of the Tiki 1994
This was the first game release targeted specifically to girls. Its designer was Trina Roberts, a writer for Barbie Comics and designer of Wonder Woman. The game was not successful, probably due to the low budget accorded such a ground-breaking project. It was followed, however, by four or five other...
---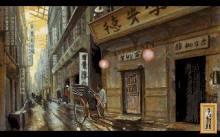 Heart of China 1991
This romantic adventure is somewhat reminiscent of films such as "Raiders of the Lost Ark". Guide former WWI ace Jake Masters through 1930s Asia as he attempts to rescue the beautiful Kate Lomax, the kidnapped daughter of a ruthless American land baron. The game uses a point and click system...
---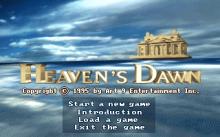 Heaven's Dawn 1995
The Gods have created a beautiful world, but humans have created sin. So mankind is cursed and should disappear. One of the heavenly beings doesn't want to obey, and asks her servant to go back in time and find someone from another dimension who can break the curse. Jeremy, a...
---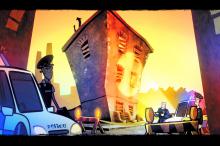 Hector: Episode 1 - We Negotiate with Terrorists 2011
Crude, lewd, cop show-inspired comedy has a beer gut and British accent, in the animated exploits of Hector: Badge of Carnage. Players follow the misadventures of the fat, foul-mouthed, morally flawed Hector, guiding him through equally amusing, unsavorily themed point-and-click environmental and inventory puzzles. In "We Negotiate with Terrorists," the...
---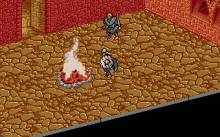 Heimdall 1992
You play as Heimdall, a demi-god based in Norse mythology. Heimdall's job is to protect the entrance to Asgard, the home of the gods, from all evil, including the terrible Ragnarok, when all the evil forces come together to try and destroy the gods and ultimately everything. Unfortunately Ragnarok is...
---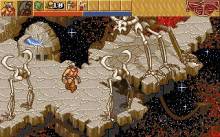 Heimdall 2 1994
Isometric adventure platform game. Wandering mystic worlds in search of answers, weapons, and a hot meal. You can change shape into male/female as you go along. ...
---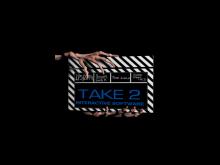 Hell: A Cyberpunk Thriller 1994
Dennis Hopper is living proof that evil knows no bounds. Fresh from his turn as the mad bomber in Speed, Hollywood's devil incarnate brings his psychotic bad guy act to the small screen - the really small screen - in Hell: A Cyberpunk Thriller. Is he out...
---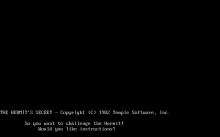 Hermit's Secret 1982
Another simple treasure crawl interactive fiction by Temple Software: Explore a fantasy realm where a hermit is rumoured to live, and find his fabulous treasure. As with the other Temple Software games, this is a simple text adventure, with most puzzles simply consisting of giving the right item to the right...
---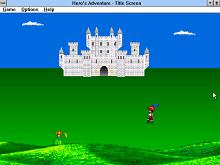 Hero's Adventure 1996
Rescue the princess from the evil sorcerer. 6 different lands to explore. Passwords given as you reach each land. Entirely clipart including the animated onscreen character, but challenging. ...
---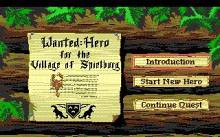 Hero's Quest (aka Quest for Glory I) 1989
Do you want to be a hero? If so, then there is a good job waiting for you! Here is the little town of Spielburg, populated mostly by beer-drinking humans and some centaurs who like working in the field. Spielburg is surrounded by forests and mountains, where all kinds of...
---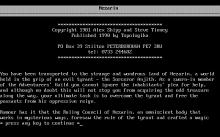 Hezarin 1980
Large adventure in Colossal Cave style. You set out to free the land of Hezarin from the evil tyrant Anjith. ...
---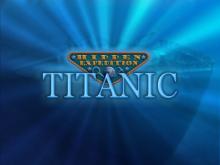 Hidden Expedition: Titanic 2006
Gamers are invited to join the Hidden Expedition: Titanic as they search the ship wreckage for artifacts and objects. Players must work through 17 locations on the boat as part of the Hidden Expedition Adventure League. Each room contains antiques for the Titanic Museum, and gamers must complete 14 mini-games...
---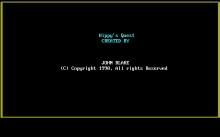 Hippy's Quest I: PEACE MAN 1990
In this meandering, stream-of-consciousness Choose-Your-Own-Adventure type text game, the player guides a 16-year-old Vietnam draft dodger-in-training, enjoying the heady freedom (to enjoy underage drinking and take his clothes off in public) the confusing and charged times inspired. There are no clear long-term player goals -- merely the choosing the most...
---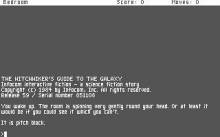 Hitchhiker's Guide to the Galaxy, The 1984
It's difficult to create a game based on a popular movie or book license, more so if the book in question happens to be Douglas Adams' very unique The Hitchhiker's Guide to the Galaxy. Infocom was faced with remaining faithful to the book's offbeat style of illogical logic to please...
---