Adventure Games #5
Search a Classic Game: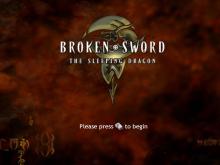 Broken Sword 3: The Sleeping Dragon 2003
The inquisitive George Stobbart and the streetwise Nicole Collard return for their third game in the Broken Sword adventure series. The most notable change is the move from 2D hand-drawn backgrounds to a full 3D environment, complete with direct character control as opposed to the point-and-click interface adopted by its...
---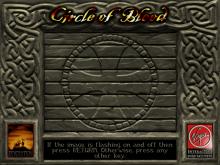 Broken Sword: The Shadow of the Templars 1996
Circle of Blood, released in Europe as Broken Sword: The Shadow of the Templars, puts players in the role of the vacationing American George Stobbart, who finds himself at the center of a mystery after surviving a bomb blast outside a Parisian café. With screens designed by the renowned Don...
---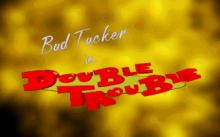 Bud Tucker in Double Trouble 1996
This wacky adventure puts the player in the shoes of Bud Tucker, a pizza delivery boy during the day and lab assistant at nights. One day, Bud found the Professor missing and later learns he's been kidnapped by the evil Dick Tate! Tate, an insane, whiny sob wishes to create...
---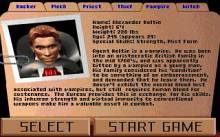 Bureau 13 1995
Bureau 13 is a perfect example of a good idea gone wrong. The premise of a secret federal agency dedicated to the investigation of paranormal activities conjures up visions of all sorts of delicious possibilities. Unfortunately, Bureau 13 doesn't deliver on the potential of this premise. For starters, the very...
---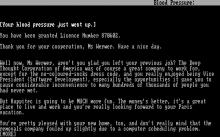 Bureaucracy 1987
Once upon a time, a man moved from one apartment in London to another. He dutifully notified everyone of his new address, including his bank; he went to the bank and filled out a change of address form himself. The man was very happy in his new apartment. Then, one...
---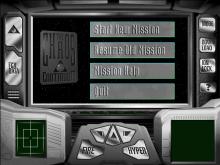 C.H.A.O.S. Continuum, The 1994
The year is 2577 and everyone on the Titan colony has suddenly disappeared. The station lies empty and hulking with the exception of a few automated robots which patrol the halls. The sentient computer C.H.A.O.S. is resisting any attempt at interface from the outside. You must take an advanced EVA...
---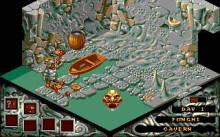 Cadaver 1991
In the person of the thief Karadoc, players set out to raid the five stories of the castle Wulf. Legend has it that it's filled with treasure. What the legend didn't say is that the Castle is also filled with deadly traps, riddles and monsters. Surviving is not only a question...
---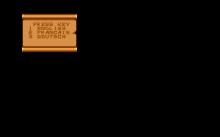 Cadaver: The Payoff 1991
Dianos is dead. The Cadaver contract has been fulfilled. But Karadoc finds that collecting his reward proves more difficult than he had ever imagined... Cadaver: The Payoff continues the story where Cadaver left off and offers four more isometric levels of fiendish puzzles and evil baddies to defeat. ...
---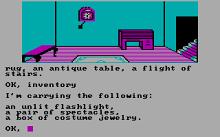 Calixto Island 1984
In the island of Calixto, a valuable treasure has been stolen from the museum. It's up to you to recover it and discover the mystery behind its disappearance! Being an interactive fiction with graphics game allows objects and items to be graphically visual, thus gives the player an idea on...
---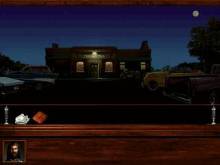 Callahan's Crosstime Saloon 1997
Callahan's Crosstime Saloon is the central thread that weaves the tapestry of five mini-adventures into a main storyline that is really the sixth, save-the-universe episode. Action, innovative scenarios, decent puzzles and an abundance of good humor abound in this creative romp through space and time. Your character is wisecracking, fun-loving,...
---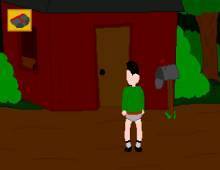 Calsoon 2001
Calsoon is a short but sweet freeware adventure game from GASPOP Software. The story goes as follows: "Tork is a perfectly normal guy, well, almost normal at least. He loves to collect underwear. But one day, as he was about to actually put on some trousers for a change, Tork...
---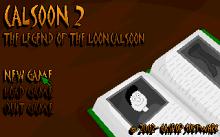 Calsoon 2 2002
Calsoon 2 is a funnier, bigger, and better sequel to Calsoon, GASPOP's entertaining but very short fanmade point-and-click adventure. As in the first game, poor Tork (a man with an unconventional hobby of collecting underwear) is once again sucked into an alternate reality through his wardrobe (perhaps the same one...
---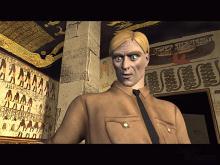 Cameron Files, The: Pharaoh's Curse 2002
Having solved the Secret at Loch Ness earlier this year, private investigator Alan P. Cameron takes on his next adventure as he looks into the kidnapping of an Egyptian archaeologist and the mystery of a missing mummy. The sleuth from Chicago encounters a cast of intriguing people including a clairvoyant,...
---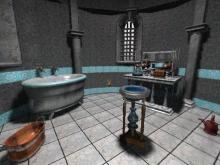 Cameron Files, The: Secret at Loch Ness 2002
A point-and-click adventure, The Cameron Files: Secret at Loch Ness takes place in Scotland during the early 1930s. You take on the role of the Chicago based private detective Alan Parker Cameron, who is hired by Lord Alister Mac Farley to investigate strange events occurring around Devil's Ridge Manor. Upon...
---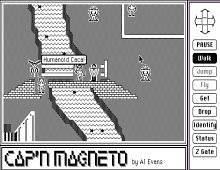 Cap'n Magneto 1986
Definitely among the best black and white shareware game ever made for the Macintosh, Cap'n Magneto is a fun adventure/RPG hybrid by Al Evans. You play Lance Magneto, an intergalactic ranger who is tasked with investigating the disappearance of several commercial vessels that orbit Rigel IV. Despite this rather cliched...
---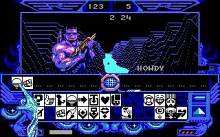 Captain Blood 1988
You play a computer game programmer (Captain Blood) who finds himself trapped in one of his own computer games. Worse yet, you've been cloned. Each of your five clones has made off with a quantity of your bodily fluids and is hiding out on a planet somewhere in the galaxy....
---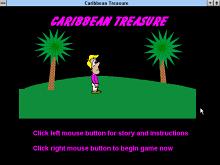 Caribbean Treasure 1996
In this third person point and click adventure game, you play as a nameless tourist who has come for a vacation on a Caribbean island in search for treasure. When you arrive, you discover the island is completely deserted. Unfazed by this, you begin an exploration of the island in...
---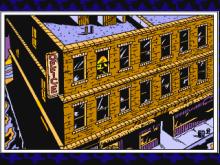 Case of the Cautious Condor, The 1992
It's the summer of 1937 and the dark clouds of war loom on the distant horizon. The enigmatic industrialist, Bronson Bernard has invited a select group of guests for the historic maiden launch of his latest triumph--the magnificent flying boat Condor. As the posh party progresses, the guests have yet...
---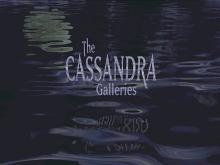 Cassandra Galleries, The 1997
The Cassandra Galleries is a puzzle-based adventure game, rather like the 7th Guest. You've been invited to explore a mysterious museum. Cassandra, the owner of the museum, has disappeared with his daughter. You must find out what's happened to them. ...
---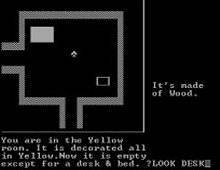 Castle Adventure 1984
This game is like a cross between a Kroz game and a text adventure -- the player moves through a castle using the arrow keys, picking up equipment and battling monsters in real-time along the way; however, at any time, it is also possible to type simple commands into the...
---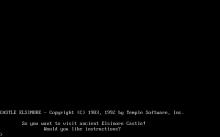 Castle Elsinore 1992
In a free literary adaptation of Shakespeare's Hamlet, this game offers the opportunity to explore the namesake castle from the play to collect as much treasure as possible and deposit it at the town hall of the nearby village. As with the other Temple Software games, this is a simple text...
---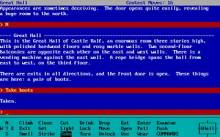 Castle Ralf 1987
Castle Ralf is a shareware interactive fiction first released in 1987. The background story: While driving out on holiday, you get lost in the middle of nowhere, when suddenly your tire has a puncture. Remembering a driveway just before the tire blew, you return to it, and guess where it leads?...
---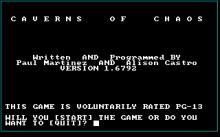 Caverns of Chaos 1992
The backstory is nearly as long as the game is: an executive summary might tell you The shapeshifting troll Landloris has abducted the noble King and Queen of the mid-Atlantic island of Pandaris, returning with them to his enchanted catacomb domain on Manhatas, island of Chaos. Ten of Pandaris' best warriors...
---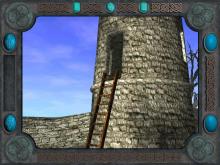 Celtica 1998
Celtica is a first-person point-and-click adventure with a supernatural Irish setting, similar in style to Broderbund's multimedia masterpiece Myst. Players traverse a fantastical Emerald Isle to seek out and solve two dozen main puzzles. The game begins with an ancient Celtic tale of Otherworld gods, who visited long ago...
---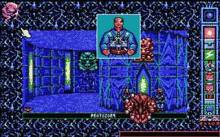 Chamber of the Sci-Mutant Priestess 1989
Set in a post-apocalyptic world, Chamber Of The Sci-Mutant Priestess casts you as Raven, a young "Tuner" (psionic mutant), working for the Tuner Netwerk. One day, while out on assignment with his friend Sci Fi, he witnesses the massacre of a "Normal" village, by a group of Protozorqs (physical mutants)....
---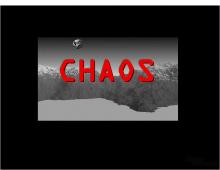 Chaos: A Fantasy Adventure Game 1996
A graphical adventure game that is inspired by the world of chaos theory and fractal mathematics. You awake from a dream to find yourself in a strange world pursued by a goonish bill collector. Your only hope is to follow the clues left by your eccentric uncle through...
---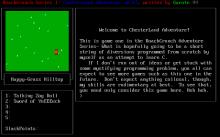 Chesterland Adventure 1995
This is clearly a game written as an exercise, the author explicitly stating he used it to learn to program in Borland C, but unlike most such "hello, world" prototypes (ostensibly the first in a series of "RoachCrunch" exercise-games, but the only one ever seen), it remains nonetheless a complete...
---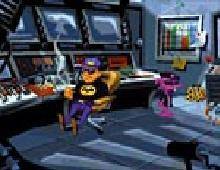 Chewy: ESC from F5 1997
Somewhat reminiscent of Day of the Tentacle, Chewy is a German offering from Carsten Wieland, the man behind such titles as Bazooka Sue and the Lula games. Released in Germany by PlayByte in 1997, the original English version of Chewy Esc from F5 is on the short list of every...
---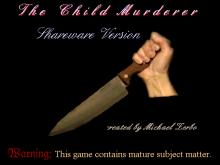 Child Murderer, The 1996
The Child Murderer is a shareware text and graphics adventure game designed for the beginning level player. The player takes the role of Charles Browning, personal servant to Robert Harris a rich businessman living in Victorian London. You are blamed for a murder you did not commit, and must both...
---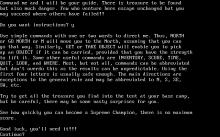 Chimaera 2002
Chimaera is a fun text adventure that accomplishes a feat that very few - if any - adventure games can claim: offers a coherent and complete adventure with infinite replayability. Think of treasure-hunting adventures like Zork or Colossal Cave that you can play again and again with random geography but...
---