Adventure Games #32
Search a Classic Game: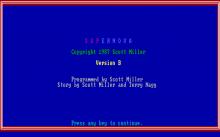 Supernova 1987
Supernova is a text based adventure where you must find another life to live, after years of working your life away in some dusty, mucked up mine. The mines main source, barren metal, is running low, so it's time find another way of bringing in the profits. ...
---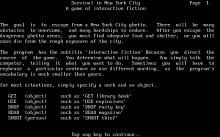 Survival in New York City 1986
Survival in New York City is a marginally above-average interactive fiction title, included in Keypunch's Swords and Sorcery package. Given Keypunch's notoriety as the company that kept stealing other people's games (mostly public domain works released via BBS's), it is no surprise that designer credits are nowhere to be found...
---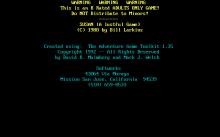 Susan (A Lustful Game) 1988
Susan is a text adventure created with the Adventure Game Toolkit. The aim of the game is for the player to score in bed with their girlfriend Susan. The character starts the game outside Susan's house, virtually empty-handed of anything useful toward fulfilling several of Susan's requests, all of which...
---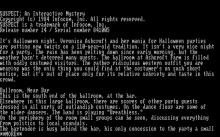 Suspect 1984
Suspect is Infocom's third murder mystery. Police Sgt. Duffy, from Deadline and Witness, is back, but this time he thinks you are the killer. You're a newspaper reporter invited by your rich friend Veronica Ashcroft to a costume ball. You arrived dressed as a cowboy, but your lasso is found...
---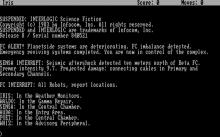 Suspended 1983
You are the Central Mentality on an advanced semi-automated planet. You were supposed to sleep - in limited cryogenic suspension - for the next 500 years, 20 miles beneath the surface of the planet, while the great Filtering Computers maintained all surface systems. But the computers have taken you out...
---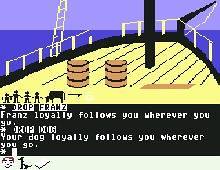 Swiss Family Robinson 1984
Swiss Family Robinson is a computer game based on the 1812 novel by Johann David Wyss. Players take the role of Fritz, the eldest brother of a Swiss family that has been shipwrecked in the oceans of the East Indies en route to Port Jackson, Australia. As the game begins,...
---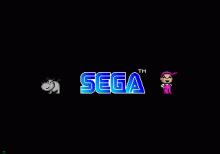 Switch (a.k.a. Panic!) 1993
Switch (Panic! in the US) is quite possibly the oddest game I've ever seen, and I've seen a lot of decidedly odd games. The story, so much as you need one: in the future, all the appliances in the world are hooked up to a central computer. (If that's not the...
---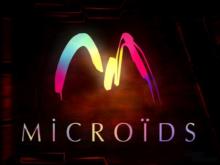 Syberia 2002
The point-and-click adventure game, a staple of PC gaming since King's Quest, gets a fresh coat of paint and a new variation in Syberia from The Adventure Company. With a charming, straightforward story and a genuinely interesting protagonist, Syberia breathes new life into a tired genre. Unfortunately the adventure ends...
---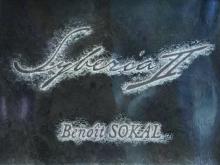 Syberia II 2004
Picking up right where Syberia left off, Syberia II continues the story of Kate Walker, a young attorney on a quest to find the mythical land of Syberia, a place where mammoths still roam the earth. Syberia II has exactly the same gameplay, graphics, and voice talent as the first...
---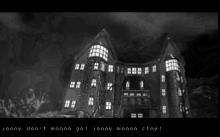 Synnergist 1996
Thunder crashes, lightning flashes, and howling rain beats vehemently against the fortified walls of a ghastly mental institution looming high above the docks. Chilling screams of terror shriek through the darkness from a room within where a doctor has apparently gone mad. Despite the nurses' objections, he lets nothing hinder...
---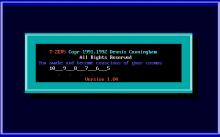 T-Zero 1991
T-Zero is a highly unusual piece of epic interactive fiction, playing in a Lewis Carroll-like surreal surrounding, with a strong emphasis on word puzzles. The game starts with you awakening in a River Bed. You have to explore your surroundings to find six objects, "scattered across ages and landscapes", to transport...
---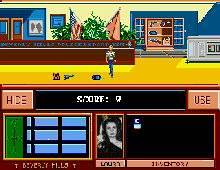 Taking of Beverly Hills, The 1991
Adaptation of the action movie with the same name released in October 11, 1991 by Columbia Pictures. The main events of the game are set in Beverly Hills famous of its rich residents. The truck with toxic ingredients crashed on one of the crossroads with Rodeo Dr., and all citizens were...
---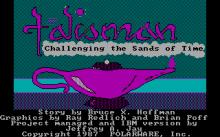 Talisman: Challenging the Sands of Time 1987
"Talisman - Challenging the Sands of Time" is a real classic in the adventure game genre. It was made by Penguin (later known as Polarware) in 1987 has been allowed to be distributed as freeware about 10 years later. Here is your chance to revive old gaming memories in 4...
---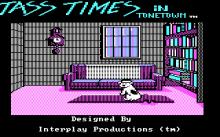 Tass Times in Tone Town 1986
Your grandfather has invented a device which makes real everything he can see in his dream. All the strange places and creatures he can dream about really exist in an alternate reality. One of those creatures, named Franklin Snarl, traveled through the device to our reality and kidnapped Gramps, teleporting...
---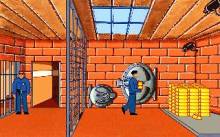 Teen Agent 1994
You take the role of Mark Hopper, an ordinary teenager who gets hired by the RGB intelligence (he was selected by a fortune teller) to solve the mystery of gold disappearing from the Mega Bank. But first you're sent to the RGB training camp where you'll have to pass the...
---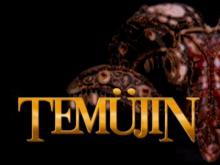 Temüjin 1997
Resort to on-line or strategy manual walk throughs when playing adventure or puzzle games is not something most gamers should do as it hinders gaming experience. The only decent reason for using such help sources, in my opinion, is if the game is either too convoluted for human logic, frustrating...
---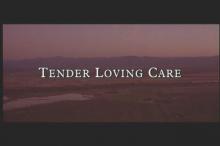 Tender Loving Care 1998
Welcome to someone's worst nightmare! You, as the viewer, are asked by actor John Hurt, playing the part of Dr. Turner, to help unravel the sometimes surreal, strange and bizarre behavior and mysteries that are occurring in the Overton's house. Something is horribly amiss in their lives and through exploration...
---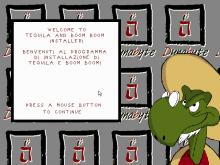 Tequila and Boom Boom 1995
A classic western story, but in Disney's cartoons style. Mr. Vyle, an evil squire, controls a border country town, beautiful girls, in this case Melissa, included. But Tequila (Terence Hill alias a lynx) and Boom Boom (Bud Spencer alias a brown bear) arrive to stop him and his plans, and...
---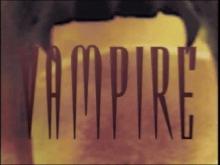 Terror T.R.A.X.: Track of the Vampire 1995
Terror T.R.A.X.: Track of the Vampire is a cinematic adventure game. The player controls two T.R.A.X. agents, where T.R.A.X. stands for Trace Research Analyze and eXterminate: an organization founded in response to emergency 911 calls with a supernatural nature. In the game the player will view a live video transmission...
---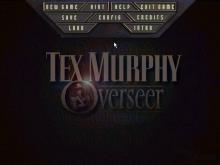 Tex Murphy: Overseer 1998
Another Blade Runner-styled sleuthing game? No, not quite. In fairness, the character of Tex Murphy, private detective hero of Under A Killing Moon and The Pandora Directive, was around a couple of years before that other Murphy guy from Blade Runner. There are several similarities between the two dicks however;...
---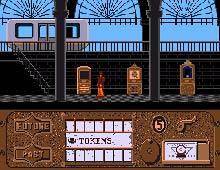 Theme Park Mystery 1990
Theme Park Mystery is a strange adventure game set in the mysterious world of gypsies, magic and supernatural powers where nothing is quite what it seems. Your routine life is disrupted forever when you use a discarded tokens in the fortunetelling machine. Use the tokens to get a ticket from...
---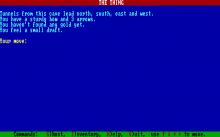 Thing, The 1988
Inside a vast network of caves lies hundreds of valuable gold nuggets waiting to be found. But also awaiting the adventurer is the fearsome Wumpus, a cave creature no one has ever seen and lived to describe it. Your goal is to locate the Wumpus and shoot him with an arrow...
---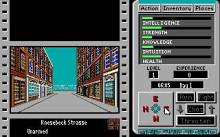 Third Courier, The 1989
The Third Courier is set in the era of the 'cold war', and the action takes place in Germany. The player is an American spy, and his mission is to recover stolen NATO defense plans. You start off in your apartment, which contains a computer, bugging equipment and an answerphone, as...
---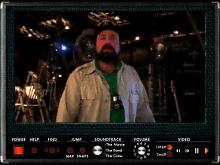 This is Spinal Tap 1994
This is the 1994 CD-ROM release of the classic rock comedy This is Spinal Tap. It was made by the Voyager Company who are famous for converting feature length movies to CD-ROM format and even predated DVDs by including extra features as well. The main disc of the set allows...
---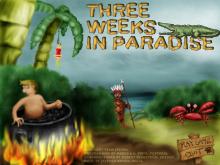 Three Weeks in Paradise 2005
Three Weeks in Paradise is a superb PC remake of a classic Spectrum ZX action/adventure game of the same name from Mikro-Gen. Your goal as the bumbling hero Wally Week is to rescue several family members who have been caught by cannibals. To do this, you must collect various items...
---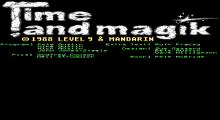 Time and Magik Trilogy, The (a.k.a. Lords of Time, Red Moon, The Price of Magik) 1988
A trilogy of interactive fiction games involving wizards and time travel, given the Time & Magik name when compiled as a three-in-one compilation containing enhanced versions. This includes Lords of Time (1983), Red Moon (1985), and The Price of Magik (1986). ...
---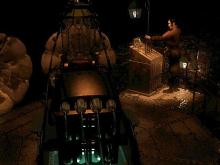 Time Machine, The New Adventures of the 2000
DreamCatcher is well known for fantasy games that, essentially, create entirely new worlds. Beyond Atlantis takes you through the mysteries of ancient civilizations (though entirely fictional) and The Sacred Amulet brings the legend of the Aztecs to a whole new level. The New Adventures of the Time Machine follows the same...
---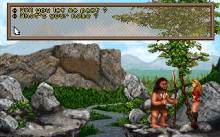 Time Paradox 1996
This is (perhaps the only) point 'n click adventure game by Flair software in which the player gets to control a female character who travels back in time on a mission to see the magician, Merlin. Having been sent back to the times of Cavemen and Dinosaurs, Kingdoms and Knights,...
---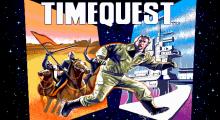 Time Quest 1991
Anyone who has played one of the many Legend Entertainment Company's adventure games from the early part of the decade (1990's) will be familiar with the style of TimeQuest. The unique design has a distinctive interface and is made up of a windows type environment. The tool of choice to...
---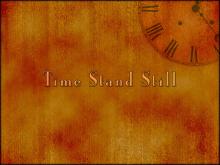 Time Stand Still 2006
As computers improve in processing power and speed, many gamers tend to gravitate toward more sophisticated and complex titles. These games offer real-time 3D and photorealistic graphics that put you in the middle of the action, binaural sounds that sear right through your brain, and enough blood, guts, and action...
---