Adventure Games #2
Search a Classic Game: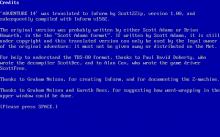 Adventures of Buckaroo Banzai Across the Eighth Dimension, The 1984
A tie-in to the 1984 film The Adventures of Buckaroo Banzai Across the 8th Dimension, you play the ineffably cool Dr. Banzai: radical neurosurgeon, cutting-edge physicist, nemesis of nefarious criminal mastermind Hanoi Xan and lead guitarist of new-wave sensation the Hong Kong Cavaliers. (Unfortunately, you'll have to take our word...
---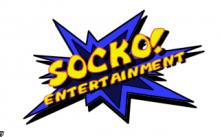 Adventures of Fatman: Toxic Revenge, The 2003
The Adventures of Fatman: Toxic Revenge is an excellent independently-published game by Michael Doak of SOCKO! Entertainment. Created with Chris Jones' popular freeware Adventure Game Studio, Fatman combines a wacky plot, a wonderful sense of humor, a user-friendly interface, and fun puzzles into a great adventure game that is well...
---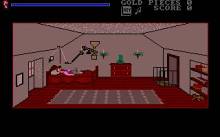 Adventures of Maddog Williams in the Dungeons of Duridian, The 1992
In The Adventures of Maddog Williams in the Dungeons of Duridian the player takes the role of Maddog Williams who wants to rescue the beautiful Princess Leoria and free her father King Thaylor. He also needs to vanquish the Evil Serak and restore peace to the lands of Duridian. The...
---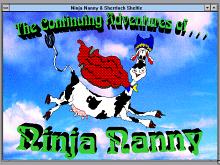 Adventures of Ninja Nanny & Sherrloch Sheltie: No 11 Downing Street 1993
No. 11 Downing St. is an interactive novel for pre-tens and teenages. It narrates the adventures of Ninja Nanny, a mischievous cow in search of her heritage, and her companion Sherrlock Sheltie. The story leads to animated sequences that introduce a host of unusual fiends and foes as Baron von...
---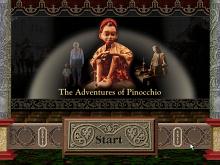 Adventures of Pinocchio, The 1996
This is an interactive movie game based on the 1996 live action movie by the same name. After Pinocchio realizes his dream of becoming a real boy, the evil Lorenzini kidnaps him and turns him back into a puppet. You must help Pinocchio's creator, Geppetto, find and rescue him. ...
---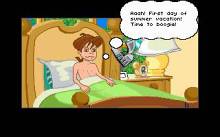 Adventures of Willy Beamish 1991
The Adventures of Willy Beamish is a point-and-click graphic adventure game where players guide the Bart Simpson-like title character through four days of activities and puzzles, including taking a photo for a tourist, washing the family car, sneaking out of class while the teacher is asleep, writing out a hall...
---
African Adventure 1997
African Adventure is a text-based game with no sound or graphics. It is a remake of African Adventure: In Search of Dr. Livingston for the C64 by Softside in September 1980. You play a man who must help search for a man named Dr. Livingston who has become lost somewhere...
---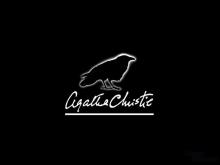 Agatha Christie: And Then There Were None 2005
The first licensed game based on author Agatha Christie's works is an interactive version of the novel And Then There Were None, originally published as Ten Little Indians. Players are cast in the role of new character Patrick Narracott, a ferryman, who finds himself trapped on an island estate with...
---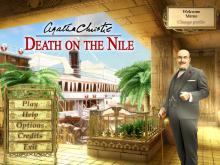 Agatha Christie: Death on the Nile 2007
The first madam of mystery returns for yet another whodunit, this time taking gamers through 24 item-filled rooms of classic hidden object gameplay. Agatha Christie: Death on the Nile once again puts players in the shoes of diminutive detective Hercule Poirot as he uncovers clues and investigates 14 different suspects...
---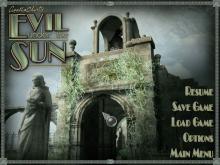 Agatha Christie: Evil Under the Sun 2007
Agatha Christie's diminutive detective Hercule Poirot returns to solve another mystery in Agatha Christie: Evil Under the Sun. Gamers guide the mustachioed Belgian sleuth around a lush tropical island as he searches for clues that will identify the killer of a famous actress. Players will be able to use Poirot's...
---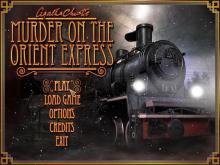 Agatha Christie: Murder on the Orient Express 2006
Based on the novel of the same name, Agatha Christie: Murder on the Orient Express brings players into the mystery as an Orient Express employee named Antoinette. During the train ride, a murder occurs and then an avalanche blocks the train's path -- leaving it immobile in the middle of...
---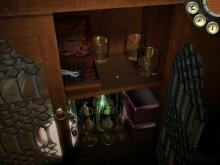 AGON 2003
Agon: The Mysterious Codex is a collection of three episodes in a planned 14-chapter adventure game by Hungarian developer Private Moon Studios. Players are cast in the role of Professor Samuel Hunt, who stumbles upon a mysterious artifact and some torn codex pages while working for the British Museum in...
---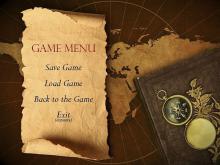 AGON: The Lost Sword of Toledo 2008

---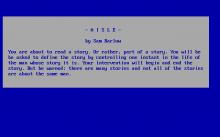 Aisle 1999
If there is such a thing as experimental game design, Aisle is a prime example. The game's introduction makes it clear that the game is very different from most adventures. Inserted midway into a story about a man, you must decide which single action the man takes next. Once decided,...
---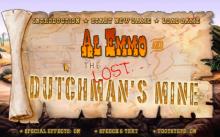 Al Emmo and the Lost Dutchman's Mine 2006
Al Emmo is a modern third person point-and-click game with an oldies touch. Humor is everywhere in this game. Don't hesitate to touch everything and talk to everyone; don't even hesitate to talk to the mule if you want! The narrator is very funny; it makes us forget that Al...
---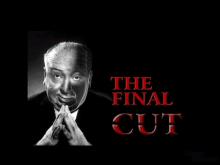 Alfred Hitchcock Presents The Final Cut 2001
"Solve an all-new mystery inspired by the Master of Suspense." So states the box containing Alfred Hitchcock Presents The Final Cut -- one can only surmise that had the Master of Suspense himself seen the results of this "inspiration," he'd be rotating most uncomfortably in his earthly confines, shrieking with...
---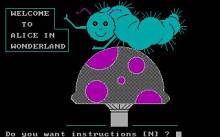 Alice in Wonderland 1989
Alice in Wonderland is a text adventure based on Lewis Carroll's book Alice's Adventures in Wonderland. There are 16 objects in the game which you may be able to interact with. Each object has a weight and you can carry a different amount of items based on your size in...
---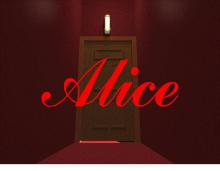 Alice: Interactive Museum 1994
Alice is my favorite of the Shono titles, which include L-Zone, Gadget, and Zeddas Servant of Sheol. It was also his first, and the one that most closely resembling a straight adventure game (Zeddas notwithstanding), but that isn't to says the designers don't add their own twist to it, which...
---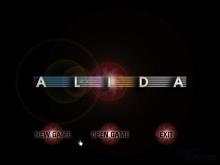 Alida 2004
Created by independent Australian developer Cos Russo, this Got Game-published point-and-click adventure takes place on a giant guitar. Alida is actually an island, altered years ago to take the shape of a huge guitar, under the direction of a young and successful rock band. When the band's success -- and...
---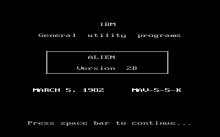 Alien 1982
This short text adventure casts the player as the sole survivor of a space disaster involving the luxury liner "Adonis." Stranded on a hostile planet full of monsters after a lifepod landing, the player must reach the planet's only other human occupants and find a way home. The game features...
---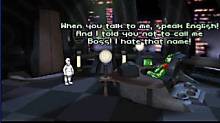 Alien Incident 1996
Alien Incident is a very traditional 2D point-and-click adventure game containing a lot of humorous Star Wars references. You play the role of a teenager called Benjamin who is visiting his uncle's house at Halloween. His uncle, a home-grown scientist, attempts to activate his latest invention, the wormhole spawner. Amazingly...
---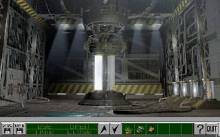 Alien Virus 1995
Alien Virus is a point-and-click adventure with a sci-fi setting and SVGA graphics. The player is cast as starship pilot Joshua Stone, who is returning to the space station Zeus to meet his girlfriend Cara after delivering some cargo. Upon arrival, he finds the station to be completely abandoned. Hence curious...
---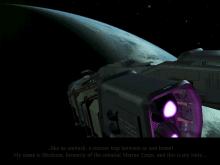 Aliens: A Comic Book Adventure 1995
Three and a half decades have passed since the Colonial Intelligence Command (CIC) began the first terraforming missions in deep space. Overpopulation and pollution has rendered Earth incapable of supporting the whole human race. The CIC regularly sends crews into space to transform inhospitable worlds into livable, arable planets fit...
---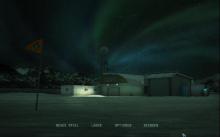 Alpha Polaris 2011

---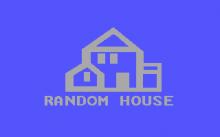 Alpine Encounter, The 1985
Two major crimes have taken place in different parts of the world. In Peking, China, a priceless vase was stolen and in the USA top-secret plans for a new missile were taken from a military installation in the Rocky Mountains. Behind the thefts is VODOC, a sinister secret organization that...
---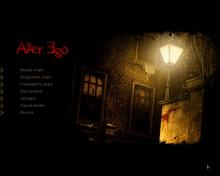 Alter Ego 2010
A darkly themed point-and-click adventure, Alter Ego puts players in the shoes of two different characters as they investigate a series of gruesome killings in 19th-century England. Gamers join the case when a high-profile aristocrat, who was himself the subject of disturbing rumors, is found murdered. As the thief Timothy...
---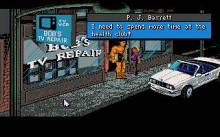 Altered Destiny 1990
Altered Destiny offers solid puzzle gaming for adventure fans and a number of problems that keep it from being on par with the classics of the genre. As evidenced by the introduction sequence, Altered Destiny strives for a wacky humorous effect that, after the opening, seems to be only sporadically...
---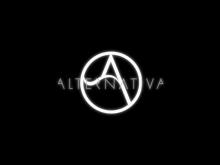 Alternativa 2010

---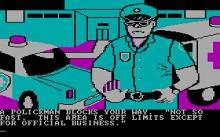 Amazon 1984
Amazon is a graphical text adventure game by Michael Crichton. You work for the NSRT (National Satellite Resource Technology), a top secret research firm. Waiting for a transmission from a team sent to the Amazon Rainforest, you realize the expedition has gone wrong, and it is your job to travel...
---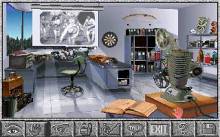 Amazon: Guardians of Eden 1992
For a game released in the early part of the decade (1992), Amazon, Guardians of Eden holds up surprisingly well despite current (1998) state of the art graphics, sound and game engines. As the game evolves, you find yourself in the midst of a good old fashioned adventure, replete with...
---