Adventure Games #6
Search a Classic Game: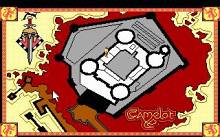 Conquests of Camelot 1990
Conquests of Camelot: The Search for the Grail is the story of King Arthur and his quest for the cup used by Jesus Christ. Gamers will navigate their group of knights through a variety of environments including Britainnia, Gaza, and Jerusalem as they interact with such characters as the Black...
---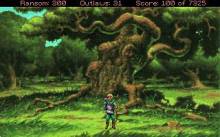 Conquests of the Longbow: The Legend of Robin Hood 1991
This game is set in medieval England. You play as Robin Hood. Your objective is to free King Richard from the French by raising money for his ransome. There are many different endings depending on the score you get. The game uses a mouse interface. There are arcade sequences built...
---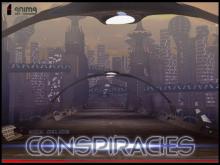 Conspiracies 2003
Using a combination of live actors and computer-generated 3D environments, this interactive movie leads players through the disturbing tale of Nick Delios, a gifted technologist who has had some bad luck. The game is set in a near future, at a time when a single world government rules in name,...
---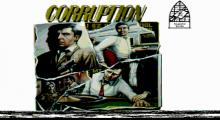 Corruption 1988
One of my most favorite Magnetic Scrolls games (alongside The Pawn) and one of the best games ever made, Magnetic Scrolls' Corruption marks a departure for the company in many ways, all for the better. The result is one of the most original and gripping mystery adventures you'll ever come...
---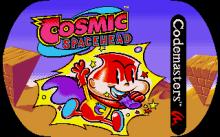 Cosmic Spacehead 1993
Linus had crash landed on a distant planet called Earth, and made his way back home again. Trouble is, no one believes his tale of the planet he discovered! Your job is to help Linus make his way back to planet Earth so he can take some pictures to convince...
---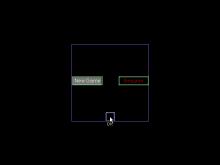 Cosmology of Kyoto 1995
One of the most unique and thought-provoking games ever made, Cosmology of Kyoto is a fascinating tale of religion, history, and superstition that ranks among the least-known old games of all time. The game is set in the 10th and 11th centuries AD, during the Heian period in Japan when...
---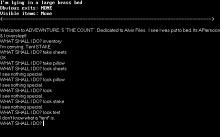 Count, The 1981
You awaken in a sealed wing of the Count's Transylvanian castle, seemingly restrictive but yielding further avenues of secret passages and unexpected exits to the intrepid and timely explorer. Over the course of a few days you need to cultivate a familiarity with the layout of the castle and the...
---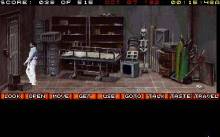 Countdown 1990
Countdown is another interactive movie gem from Access Software. The game features superb graphics, sound effects and was one of the first games to incorporate full motion video (FMV). The use of FMV is still one of the most effective to feature in an adventure game. The main character initially has...
---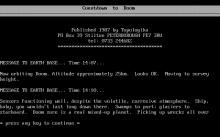 Countdown to Doom 1987
After your spaceship's crash-landing on Doom's inhospitable surface, you emerge from the wreckage to realise that unless you can locate the necessary spare parts your ship will corrode away in a mere 400 time units. Explore a exotic new world in this classic text-adventure. ...
---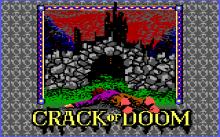 Crack of Doom 1989
Return to Mordor, where a dull red sky is filled with the dust and heat of Mount Doom. Brave the ash-covered wastelands of Gorgoroth, the blood-splashed courtyards in the Tower of Cirith Ungol, and a horrifying torture chamber guarded by grinning, brutal orcs. In this adventure you will be playing...
---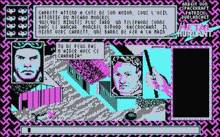 Crash Garret 1987

---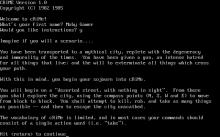 Crime 1985
This rudimentary (single-word command) text adventure takes a frequent game convention -- plunder and carnage -- and places it in the domestic setting of an everyday urban centre. The task before the player is to run rampant on a brief (8-16 minutes) but intense crime wave (specifically, murders and robberies)...
---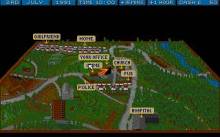 Crime City 1992
Crime City is a classical point-and-click adventure. You play Mr. White, a poor chap who writes detective stories but wants nothing more than to be a real private investigator. It's a pretty classical story: one day, he can't really write a thing, but then, a mysterious blonde stands before his...
---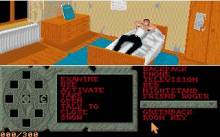 Crime Time 1990
Crime Time is a more or less classical 3rd person point-and-click adventure, with the major difference that you don't click on the graphics, but on controls below the graphics. Actions are done by clicking on words, as is movement. The story is a classical mystery setting: two friends go hitchhiking, and...
---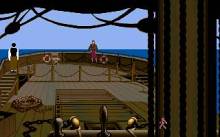 Cruise for a Corpse 1991
Cruise for a Corpse is a graphic adventure game with a point-and-click interface. 1927. When Inspector Raoul Dusentier is invited to a cruise upon a mighty sailing ship by the wealthy businessman Niklos Karaboudjan, he looks forward to nothing but a relaxing week on the sea. Instead, his host manages to...
---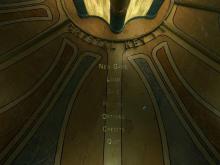 Crystal Key II: The Far Realm 2004
The Crystal Key 2 tells the story of a cursed land called Evany, where an evil power has taken control of everyone's soul. Players must escape through a mysterious star portal and travel around a galaxy of worlds looking for help. Environments include a planet of robots, an ancient civilization...
---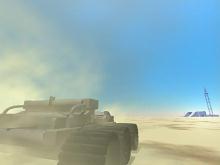 Crystal Key, The 1999
Playing The Crystal Key reinforces what a lonely place space is. In this game, you don't really interact with anybody, just with holograms, right up until the end. Of course, many puzzle games share this feature, including The 7th Guest, 11th Hour, and another game by Dreamcatcher, The Legend of Lotus...
---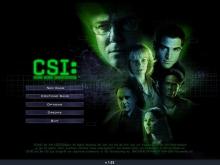 CSI: Crime Scene Investigation 2003
It was bound to happen sooner or later. CSI's fascinating emphasis on forensic science combined with the intrigue of police drama made it an obvious choice for a game, one that could dust off the adventure genre's cobwebs and give audiences an excuse to use their gray matter as they...
---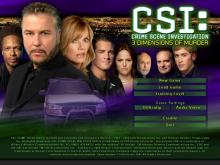 CSI: Crime Scene Investigation - 3 Dimensions of Murder 2006
Fans of the leading CBS crime drama join virtual versions of Gil Grissom, Catherine Willows, and the rest of the Las Vegas Crime Scene Investigation team, to apply cutting-edge forensic methods and good, old-fashioned police work toward the solution of a deviously puzzling murder case. As in earlier CSI adventures,...
---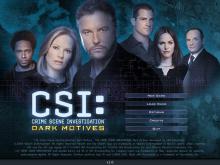 CSI: Crime Scene Investigation: Dark Motives 2004
There are more murderous mysteries to solve, once again requiring the high-tech know-how and common sense conjecture of Las Vegas' Crime Scene Investigation team. As did the original CSI PC adventure, this Dark Motives follow-up places players in the role of the team's newest member, allowing them to interact with...
---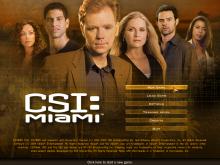 CSI: Miami 2004
Following the original CSI: Crime Scene Investigation and CSI: Dark Motives, this third game in Ubisoft's mystery adventure series is based on the spin-off television show, set in Miami and starring David Caruso. Players will join Caruso's onscreen alter-ego, Horatio Caine, along with other characters from the TV show, to...
---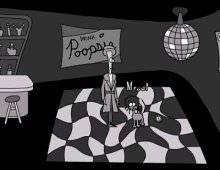 Cubert Badbone, P.I. 2003
Cubert Badbone, P.I. is a fun freeware point-and-click adventure game that more than makes up for its short length with spot-on Noir-ish humor and style. The charming plot goes as follows: you play Cubert Badbone, the only private investigator on Ekrat Island, an island floating in space somewhat near Earth....
---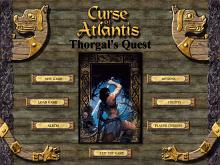 Curse of Atlantis: Thorgal's Quest 2003
Adapted from the comic strip Thorgal, created by Grzegorz Rosinski and Jean Van Hamme, Curse of Atlantis: Thorgal's Quest puts the player in the lead role of Thorgal Aegirsson, a Viking warrior who must tread the path between reality and a magical vision to save his son. As with many...
---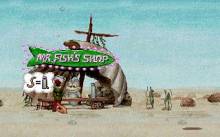 Curse of Enchantia 1992
Before you download this game, I should mention that this is not your average adventure. It is difficult to determine if this game is a platform with adventure elements, or an adventure with platform elements... whatever it is, it doesn't succeed in making either part much fun to play. It...
---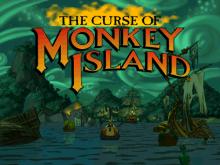 Curse of Monkey Island, The 1997
The Curse of Monkey Island is a compelling, funny, and smart adventure from start to completion. You are once again Guybrush Threepwood and must assemble a crew of mighty pirates who are willing to venture off to the dreaded Blood Island in hopes of turning your true love, Elaine, a...
---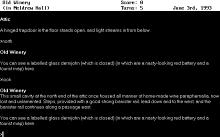 Curses 1993
Curses is a seemingly simple quest to find a street map of Paris leads you into odd corners of an old mansion, your imagination, and ultimately into the ancient past. ...
---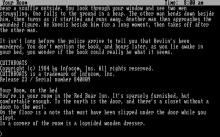 Cutthroats 1984
The game takes place in and around the fictional Hardscrabble Island. For centuries, Hardscrabble was a thriving seaport, but the local fishing industry died out in the 1920s. Most of the area's remaining population is an assortment of hard-luck types and people of questionable ethics. The player's character is a skilled...
---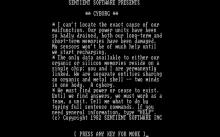 Cyborg 1982
A science fiction text adventure game in which an artificial intelligence is electronically merged with your body as the result of a scientific experiment. Your mission is to find a source of energy to keep you alive. The game uses a text parser, except for character interaction, during which you...
---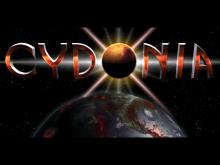 Cydonia: Mars - The First Manned Mission 1998
In 1976, America's Viking Orbiter sent back to Earth some startling pictures of the surface of Mars. Included in those pictures was the now famous Face, a rock or object bearing a striking resemblance to a mask of sorts. This mile-long surface anomaly sparked debate for decades afterwards -- was...
---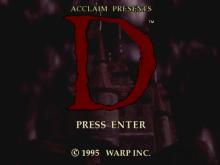 D 1995
A dark adventure game that explores the twisted designs of a madman and involves the supernatural, D is set at the L.A. National Hospital. Players take on the role of the daughter of a doctor who went mad and embarked on a murderous rampage. It's up to them to find...
---