Adventure Games #4
Search a Classic Game: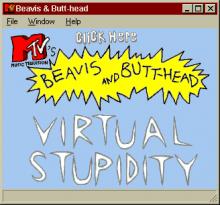 Beavis and Butthead in Virtual Stupidity 1995
Based on the lewd and crude animated MTV series, MTV's Beavis and Butt-Head in Virtual Stupidity is a third-person adventure featuring locations and voice acting faithful to the hit show. Players assume the role of both characters from the dysfunctional duo, each wanting to "score with hot chicks" and join...
---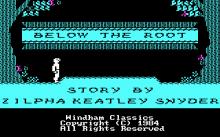 Below The Root 1984
Below the Root is based on Zilpha Keatley Snyder's fantasy book series "The Green-Sky Trilogy". Following the events in those books, The Kindar and the Erdling societies have joined together. However unrest and distrust still remains. An old woman, D'ol Falla has heard the words "The Spirit fades, in Darkness...
---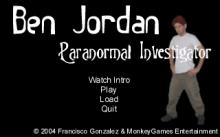 Ben Jordan: Paranormal Investigator Case 1 - In Search of the Skunk-Ape 2004
Benjamin Jordan is 22, and a recent college graduate in International Relations. But now that he has his degree, he finds that a career in this field is not what he wants to do with his life. Instead, and against the desires of his family, he has decided to enter...
---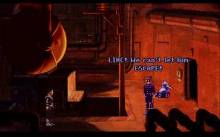 Beneath a Steel Sky 1994
Beneath a Steel Sky begins with a comic book introduction which serves notice that the game is a bit different from the normal graphic adventure seen in the genre at the time of release (1994). Relying mainly on voice acting, humor, and a somewhat cliche-filled script to further the plot,...
---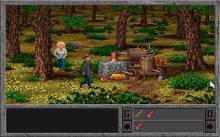 Beverly Hillbillies, The 1993
A quasi-adventure based on the movie "The Beverly Hillbillies", which, in turn, was based on the popular US TV series from the 1960s and 70s. You take control of Jed Clampett after his unexpected discovery of oil, and help him build a new life in Beverly Hills, only to find...
---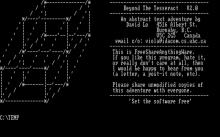 Beyond the Tesseract 1988
Early (1983) TRS-80 BASIC text adventure game, the middle in a forgotten trilogy (sandwiched between "Project Triad" and "Codename Intrepid"), remembered for its no-holds-barred approach to math and logic concepts informing game settings and puzzles: in one section, sparking a genre cliche, one has to play a text adventure game...
---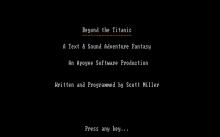 Beyond The Titanic 1986
80's text based game. You are on the doomed Titanic and must find someway to save yourself before the ship crashes. ...
---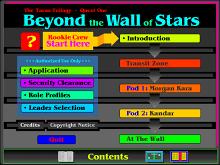 Beyond The Wall of Stars 1992
The planet Caladon is in trouble and needs help. In this story, you will become part of the expedition team which will try to reach Tara, a recently settled planet far beyond the Wall of Stars. Along the way, you'll get to affect the outcome of the story by making...
---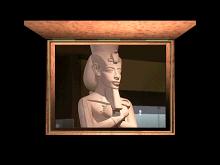 Beyond Time 1997
Developed by DreamCatcher Interactive, Beyond Time is a graphical adventure that puts you in the first-person role of an archeologist who must help solve a great worldly mystery. Great treasures of the world such as the Mona Lisa, Seti I statue and Michelangelo's Pieta have all been stolen and are...
---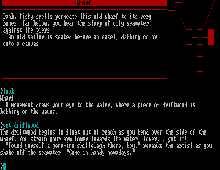 Beyond Zork: The Coconut of Quendor 1989
Beyond Zork, subtitled The Coconut of Quendor, attempts to bridge two of Infocom's text adventure trilogies by combining ideas from Zork's gameplay with Enchanter's style of storytelling. It also tries to marry text adventures with role-playing by making visual cues a meaningful part of the text adventure experience. Although not...
---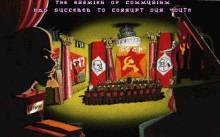 Big Red Adventure 1995
The Big Red Adventure is a point-and-click adventure taking place in Russia after Michael Gorbatsjov's Perestroika. You move your character over hand-drawn backgrounds, solving a big mystery that's taking place over an entire continent. The story is split into three parts and in each part you control one of three characters...
---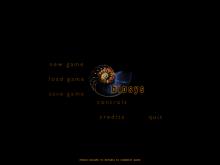 Biosys 1999
Biosys is one of those absorbing adventures where you start off feeling that you have to carry on to survive. It's a game that sucks you in, like a good book or a gripping film. You feel like you have to find out what happens next... The plot is easy to...
---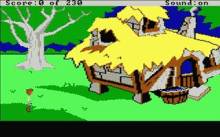 Black Cauldron, The 1986
From the silver screen to your computer screen comes The Black Cauldron, based upon the 25th animated feature from Walt Disney Pictures. In this early project from Leisure Suit Larry creator Al Lowe, assume the role of Taran the Assistant Pig-Keeper on his way to rescue the oracular pig, Hen...
---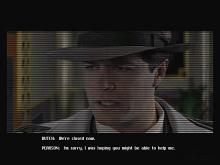 Black Dahlia 1998
Take2 Interactive hit the mark with Black Dahlia, a game boasting top quality full-motion video, but the real news is movement effects. Never have I seen such a full degree of freedom implemented to create such fantastic, fluid character movements. Combined with a great plot and story, the outstanding video,...
---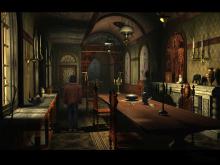 Black Mirror, The 2003
Black Mirror is an adventure game starring Samuel Gordon, a man who left England for 12 years in an attempt to forget about his troubled past. Yet Samuel has been unable to put the past completely behind him, so he returns home to the Black Mirror, a manor that has...
---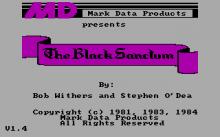 Black Sanctum, The 1984
The Black Sanctum begins in a rugged, snow-covered mountain country. Your task is to rid the ancient monastery of evil that has taken over. Your task is compounded by the fact that the entrance to the ancient monastery is hidden and cloaked in secrecy. This graphical interactive fiction game uses standard...
---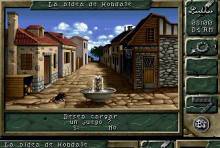 Black Sect 1993
A book of spells has been stolen. A sinister Community is terrorizing a small village in the Yorkshire Moors. It is time for you to help. Go and search for the book of spells that has disappeared. Your trail takes many days and nights over the lonely moors. You may...
---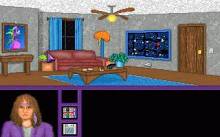 BlackStar: Agent of Justice 1995
You are Blackstar in this adventure game, in which you must solve puzzling murders. There are two episodes in the shareware series. ...
---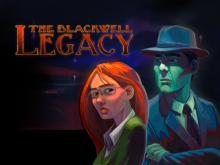 Blackwell Legacy, The 2006
One of the unexpected highlights of my spring gaming has been an introduction to the outstanding work of Dave Gilbert, the multi-talented head of Wadjet Eye Games. At a time when questions are being raised about the relative value of next-generation graphics - the old "style vs. substance" controversy -...
---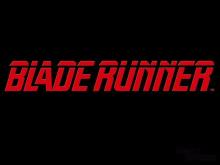 Blade Runner 1997
There are far too few examples of excellent games based on movies. Despite the huge back catalogue of films at developers' disposal, we still find ourselves drowning in a sea of uninspired action titles, based on low-brow Hollywood blockbusters. But despite this unfortunate situation the game industry finds itself in,...
---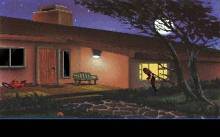 Blue Force 1993
May 15 1984. In a bar, shortly after a shady deal took place two men enter the bar. They are undercover cops, and once the criminal notices them, he flees the bar, and as his motorcycle skims past town, the pick-up truck used by the undercover cops isn't capable of...
---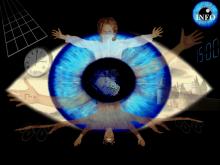 Blue Ice 1995
Nothing in the frozen landscape of Icia could indicate to a visitor in which state this country has been plunged for thousands of years. Generations after generations, the new rules that were adopted, slowly transformed the society into a rigid structure strangled by an omnipotent conformism. There was no place...
---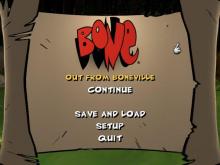 Bone: Out from Boneville 2005
The creators of LucasArts' sadly canceled Sam and Max: Freelance Police band together to bring a different thoughtful comedy adventure to PC gamers. Based on the comic compilation by Jeff Smith, Bone: Out From Boneville follows the adventures of the three Bone cousins. Fone Bone is the classic everyman hero,...
---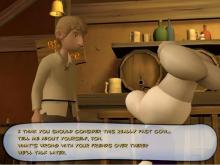 Bone: The Great Cow Race 2006
Telltale Games continues its interactive interpretation of Jeff Smith's beloved Bone comics with this second release in the series. Bone: The Great Cow Race follows the adventures of the three Bone cousins -- Fone, Phoney, and Smiley -- who are peculiar guests in a mythical, medieval countryside. Picking up where...
---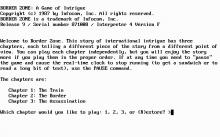 Border Zone 1987
Washington and Moscow are the capitals of the Superpowers, but the cold War is fought at the front: in Eastern Bloc countries like Frobnia and adjacent neutral countries like Litzenburg. In these countries, where all strangers are suspect and all actions observed, paranoia and vulnerability are inescapable. In these countries,...
---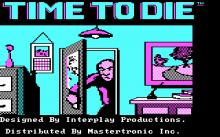 Borrowed Time (a.k.a. Time to Die) 1985
In the game set in mid 1930s you are a private investigator Sam Harlow, who has to solve the kidnapping of his ex-wife Rita Sweeney. At the beginning, you run away from two thugs, who want to kill you for some reason. They fail and you begin to search the...
---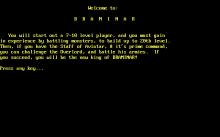 Braminar 1987
Fed up at text adventure "guess the verb" puzzles, the author has followed up the earlier Fantasia and concocted what he describes as "boolean interactive fiction" -- a game consisting of purely textual input and output occasionally prompting the player for confirmation of likely, valid actions in the style of...
---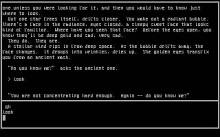 Breakers 1986
They're expecting the Messiah any day now. If you're not him, you'd better have a real good story. The realm of the Breakers wait for their Messiah to come to them the same day you arrive. How to convince them? Good luck. Not only is this text adventure REAL TIME but...
---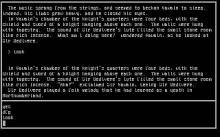 Brimstone 1985
This real time all-text tale puts you in the role of Sir Gawain, a knight of the Round Table. It takes place in a dream that traps you in the underworld of Ulro, where you must learn five magic words in order to escape. The most unusual aspect of this...
---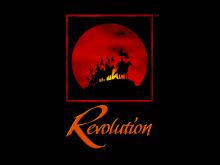 Broken Sword 2: The Smoking Mirror 1997
Broken Sword: The Smoking Mirror is Revolution Software's follow-up to their extraordinary graphic adventure Circle of Blood (called Broken Sword: The Shadow of the Templars in Europe). Like its predecessor, The Smoking Mirror is a visually beautiful game that puts its two central characters, George Stobbart and his girlfriend Nico...
---