Adventure Games #8
Search a Classic Game: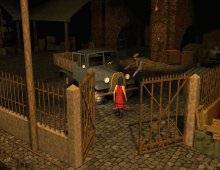 City of Lost Children, The 1997
You play Miette, a character from the movie of the same name. The graphics are the style of 3d characters over rendered backgrounds. You travel through the streets at the whim of Pieuvre, the siamese twins who are your schoolmistresses. You do small robberies for them, but soon a larger...
---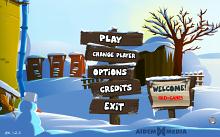 City of Secrets 2009

---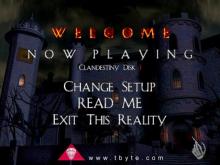 Clandestiny 1996
In this animated tale of ghosts and family redemption set in Scotland, you control the actions and exploits of Andrew MacPhiles as he takes possession of an inherited castle -- an isolated, dark, dank and creepy place filled with 12 spirits from the long and cowardly line of his ancestors....
---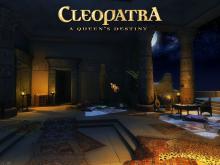 Cleopatra: Riddle of the Tomb 2007
Riddle of the Tomb takes adventure gamers back to a turbulent time in ancient Egypt when a civil war pitted supporters of Cleopatra against those of her brother and husband, Ptolemy. Players step into the role of Thomas, a young apprentice with eyes for the daughter of his master, Cleopatra's...
---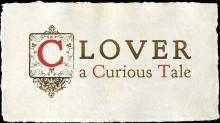 Clover 2010

---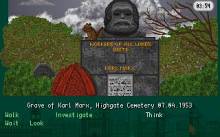 Clue!, The (a.k.a. Der Clou!) 1994
You play Matt Stuvysant, a man of Polish descent and criminal persuasion. You arrive in London with nothing but the clothes on your back and a desire to become the greatest criminal mind this century. Once getting a room and meeting some accomplices, you must begin your career. Starting with...
---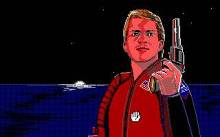 Codename: Iceman 1989
Written by Jim Walls, Codename: ICEMAN was to be the first game in a new adventure game series by Sierra. A sequel was never released, although it was mentioned in Sierra's news magazine. You control Navy officer Johnny Westland, as he takes on a secret mission dealing with the oil...
---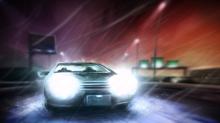 Cognition: An Erica Reed Thriller - Episode 1: The Hangman 2012

---
---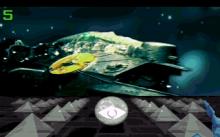 Commander Blood 1994
From the makers of "Dragon Lore" and "Megarace" comes a space adventure called "Commander Blood". It is not an adventure game like the "Space Quest" series, for example, which features a control panel containing the common icons such as talk, get, look, etc... But instead, the game is more closely...
---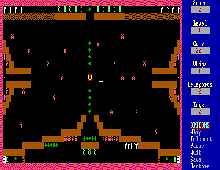 Complete Kroz Series, The (a.k.a. Kingdom of Kroz) 1988
A text-mode action/puzzle game. You have to get to the exit on each level, which is made more difficult by obstacles such as trees (which can be destroyed) and monsters. Various puzzles (in the form of one-off objects) are also used. ...
---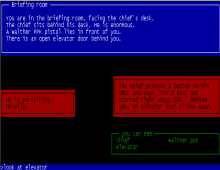 Computer Novel Construction Set 1985
Arguably the world's first commercial text adventure authoring program for IBM PC, Hayden's Computer Novel Construction Set is a surprisingly versatile program that lets non-programmers create stand-alone text adventures in the Infocom tradition, complete with storyline and inventory-based puzzles. CNCS uses a series of DOS-based menus and pop-up windows for...
---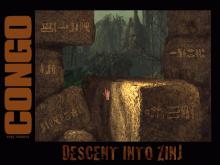 Congo: The Movie - Descent into Zinj 1995
Congo is an adventure game adapted from the 1995 movie of the same name. The plot revolves around a search for a diamond that presumably have power enough to change the world of telecommunications as we know it. On a mission issued by Travis, the head of TraviCom, you are...
---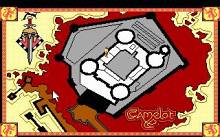 Conquests of Camelot 1990
Conquests of Camelot: The Search for the Grail is the story of King Arthur and his quest for the cup used by Jesus Christ. Gamers will navigate their group of knights through a variety of environments including Britainnia, Gaza, and Jerusalem as they interact with such characters as the Black...
---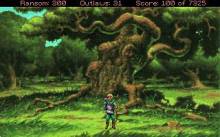 Conquests of the Longbow: The Legend of Robin Hood 1991
This game is set in medieval England. You play as Robin Hood. Your objective is to free King Richard from the French by raising money for his ransome. There are many different endings depending on the score you get. The game uses a mouse interface. There are arcade sequences built...
---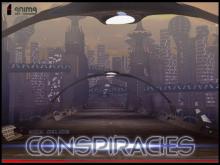 Conspiracies 2003
Using a combination of live actors and computer-generated 3D environments, this interactive movie leads players through the disturbing tale of Nick Delios, a gifted technologist who has had some bad luck. The game is set in a near future, at a time when a single world government rules in name,...
---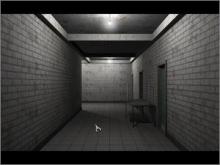 Corrosion: Cold Winter Waiting 2012
Corrosion: Cold Winter Waiting is a classically styled graphic adventure in which gamers take on the role of a bored small-town sheriff as he sets off to investigate the secrets of a mysterious farm. The game begins with Sheriff Alex Truman crashing his patrol car into a strange man, who...
---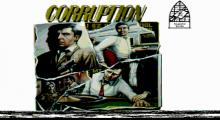 Corruption 1988
One of my most favorite Magnetic Scrolls games (alongside The Pawn) and one of the best games ever made, Magnetic Scrolls' Corruption marks a departure for the company in many ways, all for the better. The result is one of the most original and gripping mystery adventures you'll ever come...
---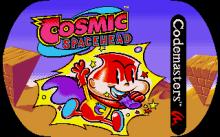 Cosmic Spacehead 1993
Linus had crash landed on a distant planet called Earth, and made his way back home again. Trouble is, no one believes his tale of the planet he discovered! Your job is to help Linus make his way back to planet Earth so he can take some pictures to convince...
---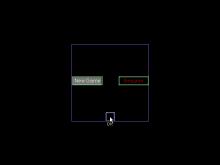 Cosmology of Kyoto 1995
Cosmology of Kyoto takes place in Heiankyo (today's Kyoto), the capital of Japan in the 10th and 11th centuries, the Golden Age of Japanese culture known as the Heian period. During this adventure, the player will encounter some typical characters of the time and will even die and be reincarnated...
---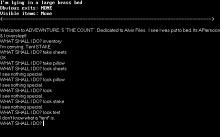 Count, The 1981
You awaken in a sealed wing of the Count's Transylvanian castle, seemingly restrictive but yielding further avenues of secret passages and unexpected exits to the intrepid and timely explorer. Over the course of a few days you need to cultivate a familiarity with the layout of the castle and the...
---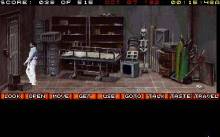 Countdown 1990
Countdown is another interactive movie gem from Access Software. The game features superb graphics, sound effects and was one of the first games to incorporate full motion video (FMV). The use of FMV is still one of the most effective to feature in an adventure game. The main character initially has...
---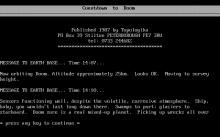 Countdown to Doom 1987
After your spaceship's crash-landing on Doom's inhospitable surface, you emerge from the wreckage to realise that unless you can locate the necessary spare parts your ship will corrode away in a mere 400 time units. Explore a exotic new world in this classic text-adventure. ...
---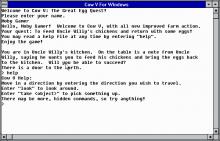 Cow V: The Great Egg Quest 1992
A guest in your Uncle Willy's farmhouse, your relation leaves a note for you asking for you to go to the coop, feed the chickens and retrieve eggs for breakfast. In a game with higher aspirations, those seemingly simple tasks might have led to grander adventures; here, however, getting...
---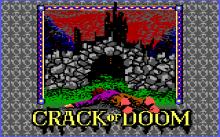 Crack of Doom 1989
Return to Mordor, where a dull red sky is filled with the dust and heat of Mount Doom. Brave the ash-covered wastelands of Gorgoroth, the blood-splashed courtyards in the Tower of Cirith Ungol, and a horrifying torture chamber guarded by grinning, brutal orcs. In this adventure you will be playing...
---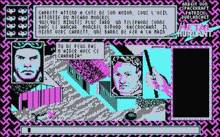 Crash Garret 1987

---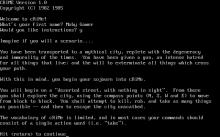 Crime 1985
This rudimentary (single-word command) text adventure takes a frequent game convention -- plunder and carnage -- and places it in the domestic setting of an everyday urban centre. The task before the player is to run rampant on a brief (8-16 minutes) but intense crime wave (specifically, murders and robberies)...
---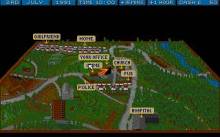 Crime City 1992
Crime City is a classical point-and-click adventure. You play Mr. White, a poor chap who writes detective stories but wants nothing more than to be a real private investigator. It's a pretty classical story: one day, he can't really write a thing, but then, a mysterious blonde stands before his...
---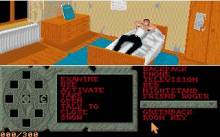 Crime Time 1990
Crime Time is a more or less classical 3rd person point-and-click adventure, with the major difference that you don't click on the graphics, but on controls below the graphics. Actions are done by clicking on words, as is movement. The story is a classical mystery setting: two friends go hitchhiking, and...
---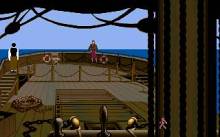 Cruise for a Corpse 1991
Cruise for a Corpse is a graphic adventure game with a point-and-click interface. 1927. When Inspector Raoul Dusentier is invited to a cruise upon a mighty sailing ship by the wealthy businessman Niklos Karaboudjan, he looks forward to nothing but a relaxing week on the sea. Instead, his host manages to...
---